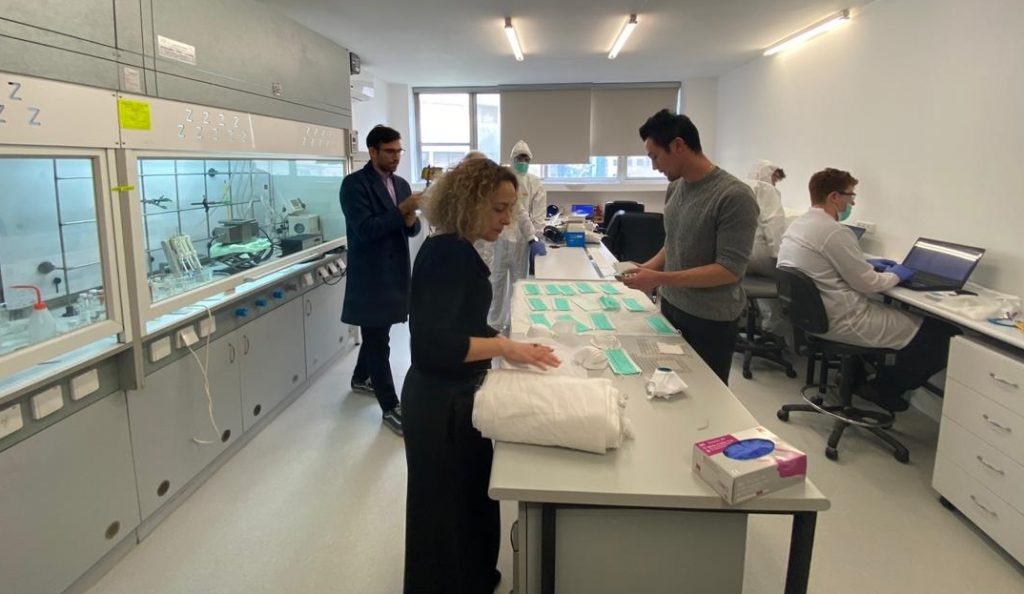 Israeli startup Sonovia Ltd. says it may have the ability to help stop the spread of the new deadly coronavirus through novel technology for an anti-pathogen, anti-bacterial fabric, which it has sent over to labs in China for testing.
Sonovia co-founder Shay Herscovich tells NoCamels that the samples the company sent on Thursday to locations like the Chinese Academy of Sciences in Shanghai and a medical lab in Chengdu, had officially arrived at their destinations.
SEE ALSO: IsraAID Sends Medical Supplies To China Amid Coronavirus Crisis
"We have identified the methodology to determine the fabric's ability to eliminate viruses and bacteria. We sent a number of fabrics to China and it would require a few days to colonize the coronavirus on the fabric and evaluate if our technology can destroy it," he explains.
Lifesaving tech in a fabric
Based in Ramat Gan, the patented technology that Sonovia aims to commercialize was originally developed as a bacteria-fighting nanoparticle finishing technology by Israeli scientists at the lab of Professor Aharon Gedanken from Bar Ilan University.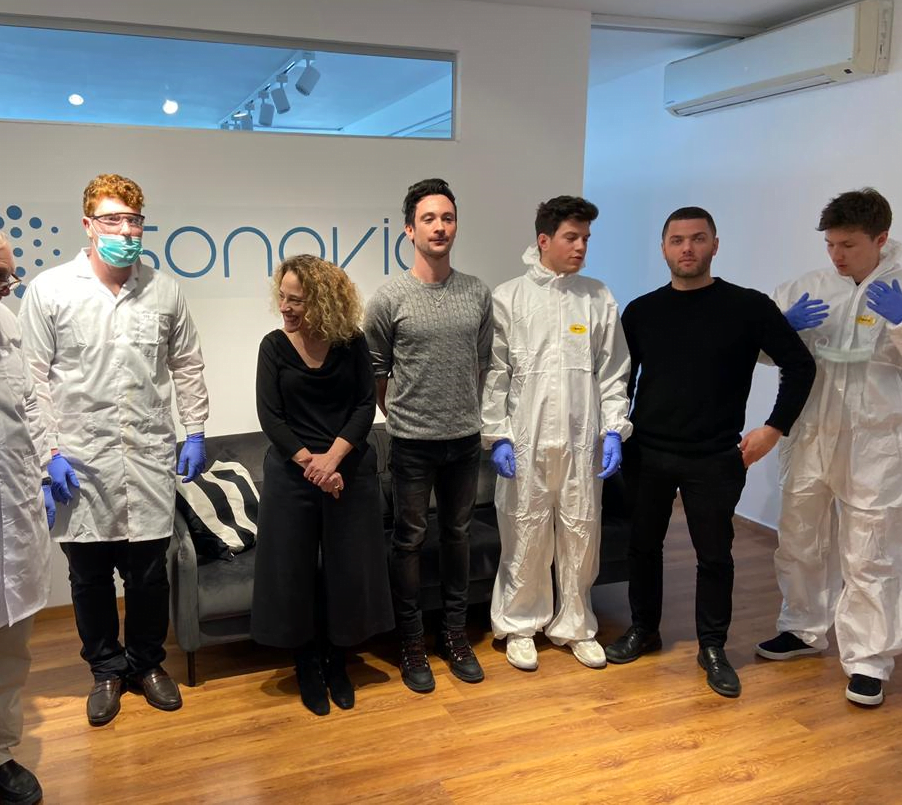 The technology mechanically infuses metal oxides nanoparticles onto textiles during an ultrasonic-assisted impregnation process with the specialized chemical compound turning the textiles into highly effective blocks against bacteria and fungi.
Sonovia says it is now validating the efficacy of this technology for viruses.
"The technology is based upon a physical phenomenon called cavitation," Dr. Jason Migdal, a scientist at Sonovia, tells NoCamels in a phone interview. "Sound waves in liquid create cavities, numerous air voids, that upon their implosion create nanoparticles of metal oxides and high-velocity jet streams in the liquid itself that force the nanoparticles onto the surface of the fabric," he explains.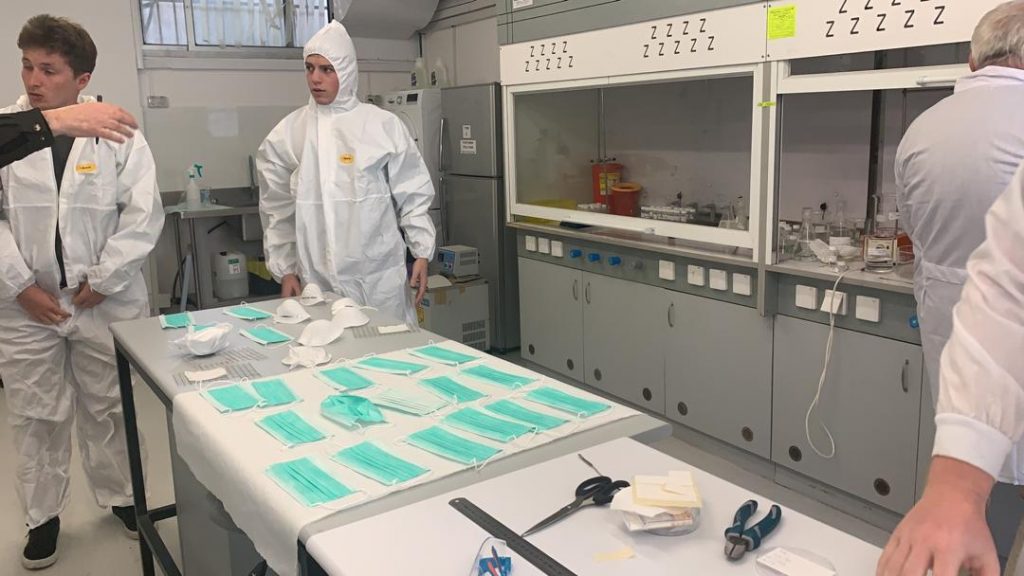 The technology can be used on masks, protective clothing, hospital bedding and gowns, and other apparel to stop hospital-acquired infections, the Israeli company indicated. The enhanced textile is able to maintain its anti-pathogen activity at up to 100 washes at 75° Celsius (167 Fahrenheit) and 65 washes at 92° Celsius (197 Fahrenheit), Migdal says.
According to Migdal, the company has tested the fabrics against a variety of infections. A pilot study in a European hospital also showed that when the textiles were used in protective clothing, there was a significant reduction in infections, he said.
Migdal believes the same technology could be used to block viruses and potentially stop the spread of coronavirus.
"In response to the global concern regarding the outbreak of the novel coronavirus (2019-nCOV) in China, which has since spread to several other countries, we would like to accelerate the development of our technology and actively seeking for investment," he said in a statement sent out to newsrooms.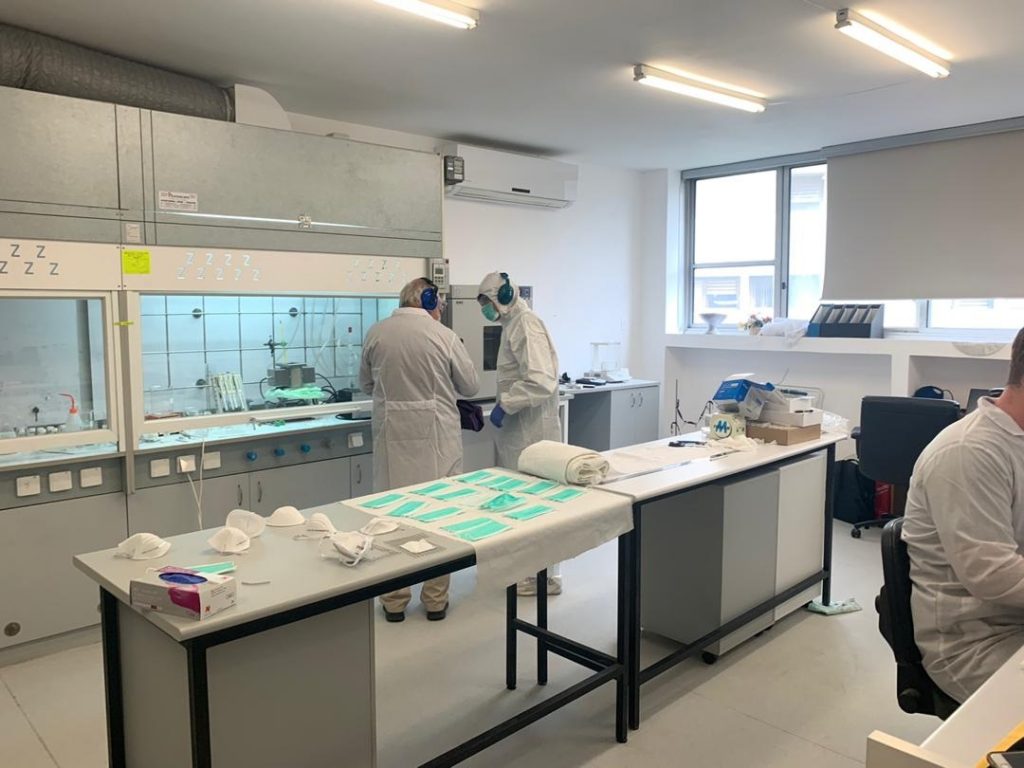 The World Health Organization has declared this coronavirus outbreak a global health emergency, and some countries, including Israel, have restricted travel to and from China and entry to foreign nationals who had recently traveled to the country.
While no Israeli has been confirmed with the coronavirus strain yet, the first US citizen to be diagnosed with the illness has died in Wuhan, China, where the mysterious respiratory ailment began, according to The New York Times.
Sign up for our free weekly newsletter
Subscribe
As of February 8, the overall death toll for the coronavirus rose to 722 and the total number of confirmed cases reached 34,546. More people have now died from the coronavirus in China than during the SARS (Severe Acute Respiratory Syndrome) outbreak in 2002-2003.
Sonovia's activities
Sonovia was initially founded in 2013 as a startup called Nano Textile after it received a global license from Bar Ilan University to commercialize technology developed by chemistry professors Aharon Gedanken and Ilana Perelshtei as a new way to create bacteria-resistant fabrics.
The company made a name for itself when it rebranded as Sonovia after a North American license, which was excluded from the global license at first, was renegotiated in 2017. The company was founded by Shay Hershcovich and his father, Shuki Joshua Hershcovich.
Last August, Sonovia received a €2.4 million ($2.63 million) grant from the European Commission under the Horizon 2020 program to industrialize its anti-microbial textile finishing for the fight against hospital-acquired infections.
Migdal says that Sonovia is currently submitting a proposal to assemble a consortium under the latest EU grant, specifically to develop technology to combat the coronavirus.
"We have applied and identified some compatible European partners in biotechnology to work synergistically with," Migdal says, adding that they will find out after February 12th, the deadline for submitting a proposal.
"We're actively searching for places around the world where we can test our technology," he tells No Camels, "We are keen to collaborate with manufacturers and investors globally to combat this viral epidemic. Manufacturers can incorporate it into their products and provide a safer sterile environment for people around the world."
Israeli aid to combat coronavirus
As China grapples with the current outbreak, Israel has responded to the region's request for aid by donating sanitary masks, medical supplies, and protective gear.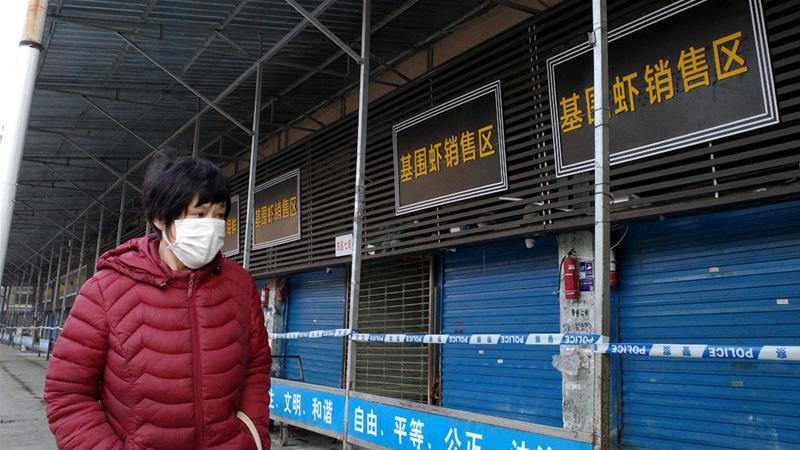 IsraAID announced last week that it would send over a shipment of medical supplies and protective gear to the Chinese Ministry of Health on the last flight from Tel Aviv to China. The country has suffered from a severe shortage due to the cutoff of transportation in areas like Wuhan.
SEE ALSO: Israeli AI System Saves Lives By Flagging Patients At High Risk Of Flu Complications
IsraAID said it would continue monitoring the situation and may launch a secondary response including mental health and psychosocial support for humanitarian aid workers and first responders working in the area.
UPDATE: This article was edited on February 19, 2020 to reflect that the samples from Sonovia were sent to the Chinese Academy of Sciences in Shanghai, and not Beijing as previously stated.
Related posts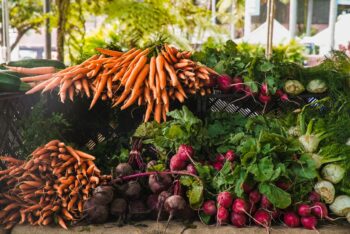 A Cybersecurity Approach To Cutting Food Waste
September 28, 2023