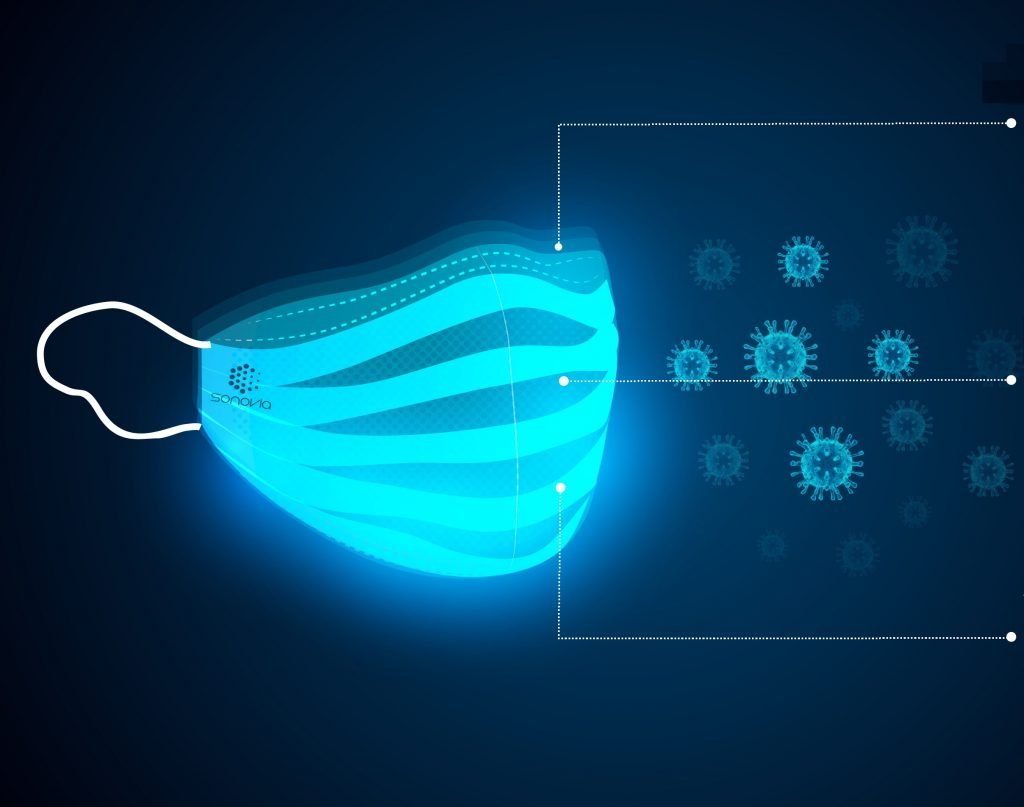 China has been grappling with the outbreak of a new coronavirus strain for nearly two months, placing millions of people on lockdown as it tries to contain it. The virus, currently known as 2019-nCoV and severe acute respiratory syndrome coronavirus 2 (SARS-CoV-2), spread quickly since it first emerged in the city of Wuhan in Hubei province – home to over 50 million people – in late December.
As of February 19, over 75,000 people worldwide have been infected, nearly all of them in mainland China, and 2,012 people have died from the coronavirus, 2,006 of them inside the country, according to a live-updating map of the outbreak that draws figures from the World Health Organization (WHO) and other agencies. The spread reached some 25 countries and has sparked global travel restrictions and emergency measures to reduce the risk of exposure amid a devastating social and economic toll.
HEALTH NEWS: Israeli Startup Sends Novel Antiviral Tech To China In Bid To Stem Coronavirus Spread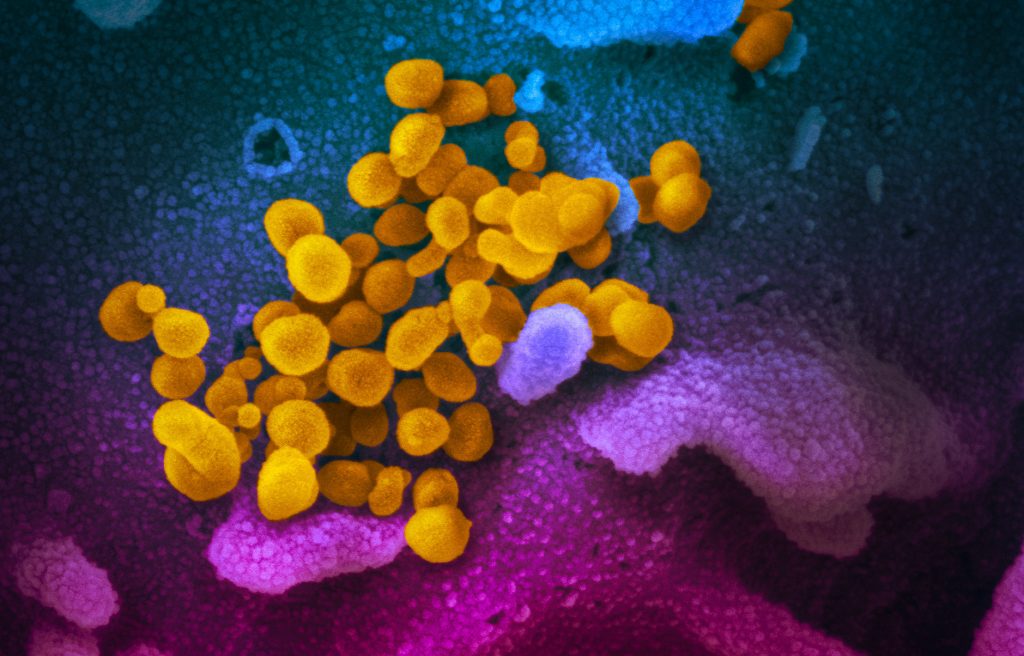 This week, all eyes are on a coronavirus-stricken cruise ship off the coast of Japan that was carrying over 3,700 people from more than 40 countries as governments work to get their citizens home, fueling fears of a global contagion. Aboard the Diamond Princess docked off the Japanese port city of Yokohama since February 3, thousands of people were under mandatory quarantine, including several Israeli passengers. Japanese health authorities have been working to test those aboard and have registered over several hundred confirmed cases of coronavirus infection. Among those diagnosed were three Israeli nationals who have been transferred from the ship for medical treatment. The remaining 12 Israelis are set to disembark on Wednesday when the quarantine period ends after which they will be flown to Israel and placed in hospitalized isolation at the Sheba Medical Center. Other countries including the US, have also evacuated their citizens from the Diamond Princess as well as another cruise ship, the Westerdam, docked in the Cambodian seaport of Sihanoukville.
To help stem the spread, the WHO earlier this month announced a $675 million preparedness and response plan through to April 2020 to help support countries with weaker health systems deal with the outbreak. The organization has also hosted meetings in Geneva with leading health experts to fast-track and fund priority research on the virus. And international health experts are currently in Beijing as part of a WHO-led delegation to help investigate the novel coronavirus and understand its origin, spectrum, spread and impact, and to help inform countermeasures such as case isolation, contact tracing, and isolation.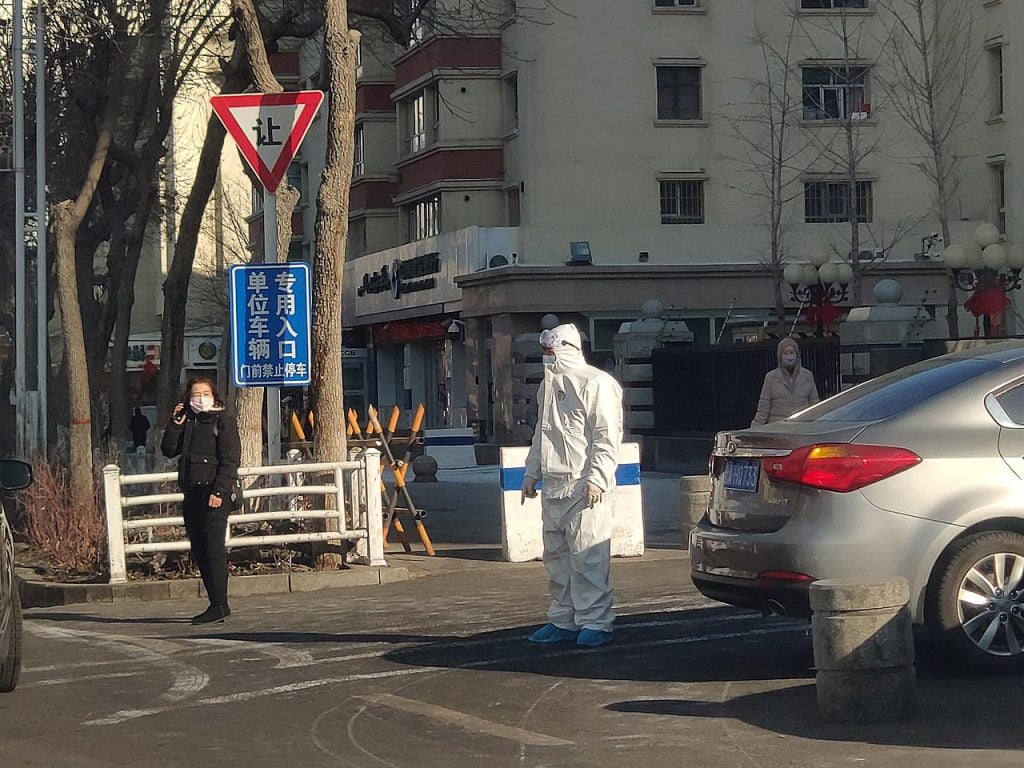 Meanwhile, pharmaceutical companies and research institutions have launched efforts to develop a vaccine (which will not help those currently affected but may prevent future outbreaks) but these plans may take at least another year. The Bill and Melinda Gates Foundation announced it was donating $100 million to fund research and treatment
Amid the fear, NoCamels is highlighting six initiatives based in Israel aimed at either providing humanitarian aid and relief to China, developing diagnostics and ways to combat the spread, or just showing solidarity.
Israeli humanitarian efforts
Earlier this month, Israeli aid organization IsraAID sent a shipment of medical supplies and protective gear to China on the last flight from Tel Aviv as Israel's travel restrictions went into effect. The shipment went directly to the Chinese Ministry of Health for its use as it faces a severe shortage of such supplies particularly in Wuhan, the epicenter of the outbreak.
IsraAID said it will continue monitoring the situation and may launch a secondary response including mental health and psychosocial support for humanitarian aid workers and first responders working in the area.

IsraAID CEO Yotam Polizer said in a statement that it was important for the organization to do its part by sending relief supplies and "sharing our expertise in the field of stress management and trauma reduction."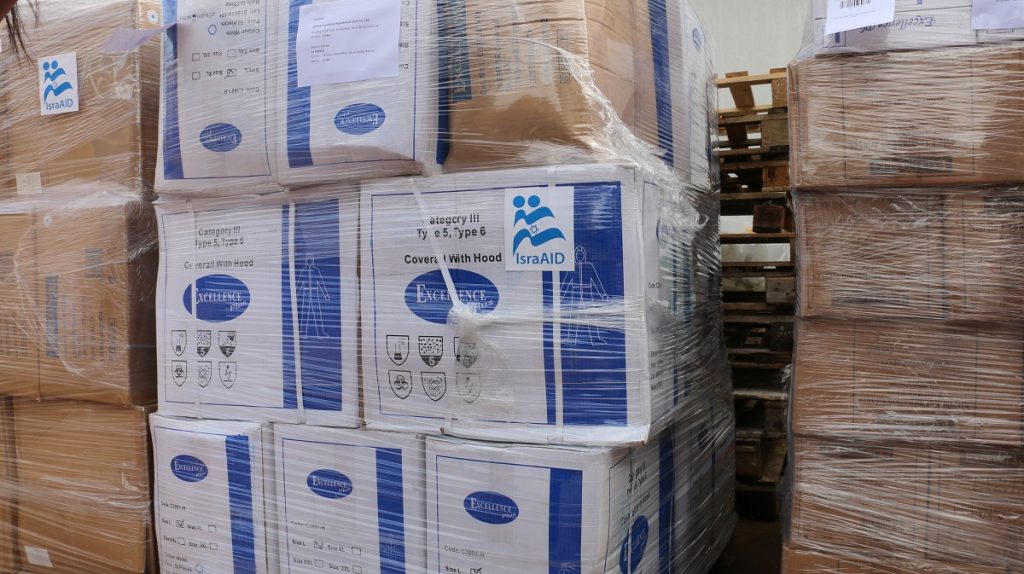 "We are all very concerned about the spread of coronavirus, and we are grateful for all the courageous work done by Chinese medical teams," he added.
The shortage of medical supplies is a very problematic issue, says Holo Zheng, a representative of Chinese students and the business community here in Israel.
Zheng joined forces with a volunteer team made up of "colleagues, friends, and strangers gathered under one mission" to work on getting supplies to Chinese medical workers, sourcing masks and protective gear globally from Israel and figuring out logistics such as flights, clearances, and shipping. The team, comprised of Zheng, Alon Chen, Jojo Meng, Lanie Lan, and Marcus Duan, has also assisted in gathering funds from donors to advance these efforts.
Zheng tells NoCamels that the most important aspect is getting the supplies to the right places. "China is a mega-sized country, asking 'where do we send the help?' is the very first question and a priority is helping the people with the most urgent needs, especially those on the front lines," she explains.
"People can choose to stay at home and not move around, but some cannot do so: doctors, medical staff, police officers and so on. So the focus must be there," she tells NoCamels.
Zheng and her team's #StandWithWuhan initiative has so far helped to coordinate and send several shipments to China. Last week, some 30,000 masks, 7,900 protective suits and 380 goggles from Israel were shipped to hospitals in Baoding and Huangshi, in Hebei province and Hubei province, respectively. This week, another 10,000 masks were sent from Israel to a hospital in the city of Yantai in Shandong province. This last shipment was a joint effort with the tech-focused Israeli aid organization SmartAID, and global logistics provider DHL.
SmartAID founder Shachar Zahavi tells NoCamels the organization is working on preparing additional shipments, in coordination with its Chinese partners, and facilitated by its response teams in Australia and the US as well as its partnership with DHL.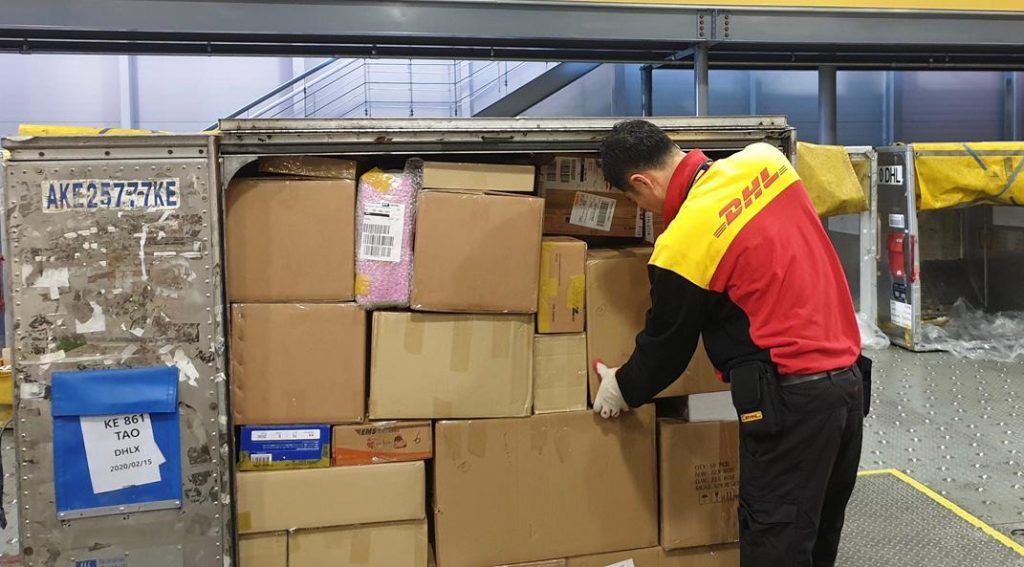 Zheng foresees an increased role for Israel and Israeli tech in helping with the aftermath of the outbreak but "most will not be applicable immediately as needed." She cites semiconductor companies that may be able to help with detection, tele-medicine systems which China has but which are "more developed in Israel," medical robots for remote treatments of infected patients, and field hospitals with advanced technology.
"These things will become more available with time and there are post-coronavirus opportunities for Israeli tech," Zheng tells NoCamels.
She also pointed out that there are hopes for a vaccine. Earlier this month, Israeli Prime Minister Benjamin Netanyahu instructed the Health Ministry and the Israeli Institute for Biological Research this month to launch efforts. The latter is a governmental research institute specializing in biology, chemistry and environmental sciences and which falls under the jurisdiction of the Prime Minister's Office.
Sign up for our free weekly newsletter
Subscribe
Zheng tells NoCamels that more awareness and education is needed on the unfolding epidemic and on the preventative measures required to protect ourselves and our families from viruses, including wearing masks.
Perception surrounding mask-wearing, which is common in Asia, "should be changed," she says. "People here see it as a sign of being sick rather than a sign of responsibility."
Israeli medical research and tech
Meanwhile, Israel's Bar Ilan University said this week new technology developed by Dr. Amos Danielli of the Alexander Kofkin Faculty of Engineering, could significantly reduce the diagnostic time of coronavirus.
The test, based on a combination of optics and magnetic particles, can rapidly test 100 samples of patients potentially infected with the virus and reduce the diagnostic time to approximately 15 minutes, the university said in a press statement. The test has been proven to reduce the diagnostic time of Zika virus and is currently being used in the Ministry of Health's central virology laboratory at Tel Hashomer Hospital, the university added.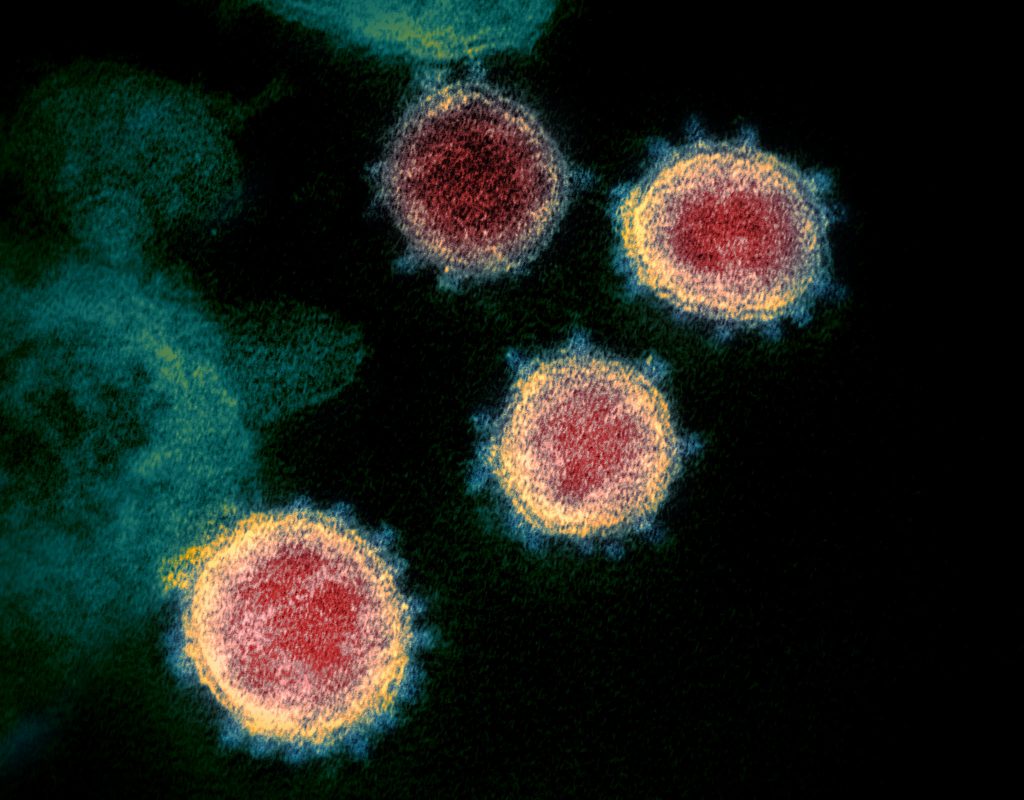 Dr. Danielli is working with MagBiosense, a medical device company, for a device the size of a coffee machine that will be based on his technology and is searching for an investor to accelerate the development of the coronavirus test, so it can rapidly be introduced in hospitals, according to the statement
Dr. Danielli and his team are also collaborating with European universities to identify antibodies that the immune system produces against coronavirus.
Last week, NoCamels reported on Israeli startup Sonovia Ltd, which says it may help stop the spread of the new coronavirus through novel technology for an anti-pathogen, anti-bacterial fabric and textiles. The company sent samples to two medical labs in China – the Shanghai branch of the Chinese Academy of Sciences and a medical lab in Chengdu earlier this month and is awaiting results on whether their tech is effective against the virus.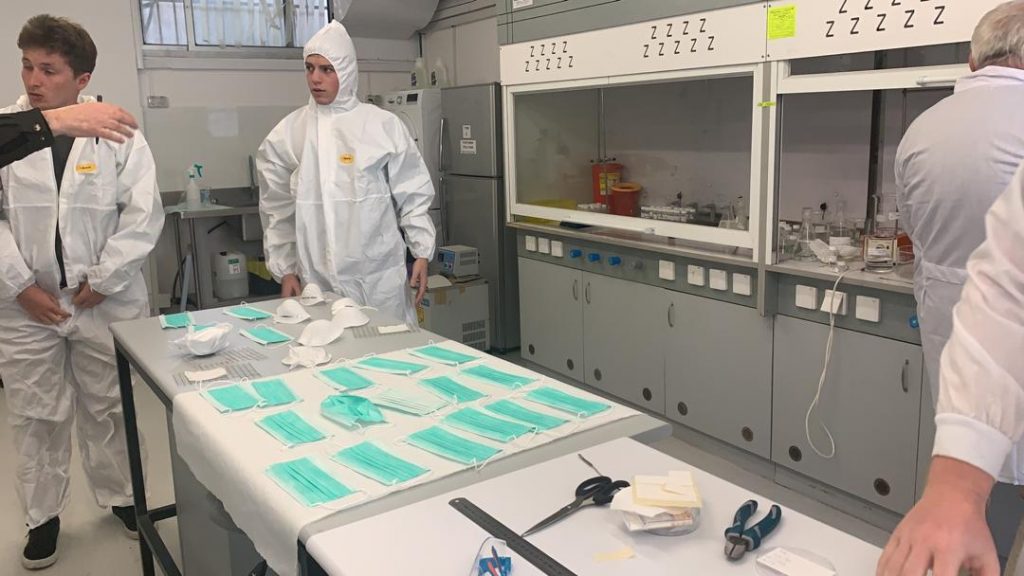 "We have identified the methodology to determine the fabric's ability to eliminate viruses and bacteria. We sent a number of fabrics to China and it would require a few days to colonize the coronavirus on the fabric and evaluate if our technology can destroy it," Sonovia co-founder Shay Herscovich told NoCamels.
Based in Ramat Gan, the patented technology that Sonovia aims to commercialize was originally developed as a bacteria-fighting nanoparticle finishing technology by Israeli scientists at the lab of Professor Aharon Gedanken from Bar Ilan University. The technology mechanically infuses metal oxides nanoparticles onto textiles during an ultrasonic-assisted impregnation process with the specialized chemical compound turning the textiles into highly effective blocks against bacteria and fungi.
Sonovia scientist Dr. Jason Migdal tells NoCamels this week in a follow-up interview that additional fabric samples were sent to Singapore for lab testing against the novel coronavirus. Simultaneously, Migdal says Sonovia has partnered with a Singapore-based company developing anti-viral tech based on zinc oxide and that the two entities have applied for a grant to advance research.
"Broadly speaking, metallic nanoparticles such as zinc oxide have strong antiviral potential because of their multiple interactions with the viral envelope, deactivating the virus through the formation of free radicals or inhibiting viral replication once internalized," says Dr. Migdal.
"For our treated textiles the first mechanism is that of relevance to fixed nanoparticles inside the fibers of the textile. Our clinical studies will focus upon ensuring that the nanoparticles work in harmony with the human respiratory system through an in vitro study," he added.
Sonovia is also getting closer to finalizing a prototype for a mask that will be treated with its technology and is sourcing mask manufacturers, Migdal says.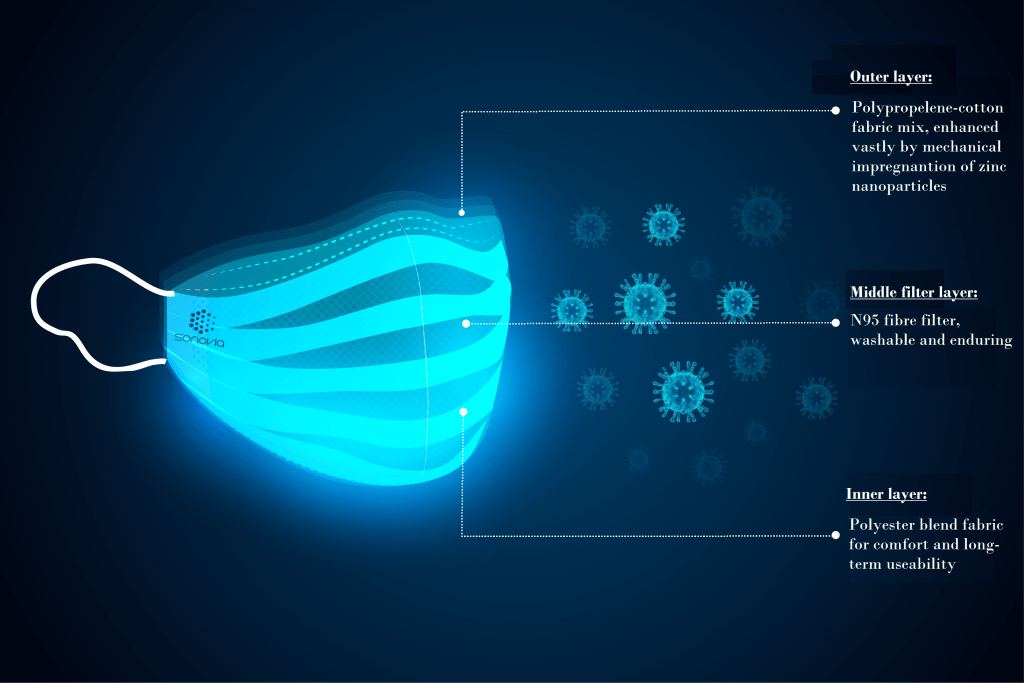 At the OurCrowd Global Investor Summit last week, NoCamels met with Israeli scientist Dr. Gilly Regev, an entrepreneur with a rich background in anti-infectious research and the co-founder of Vancouver-based company SaNOtize, in which OurCrowd is invested. The company developed a patented platform technology that allows for the topical delivery of nitric oxide (a colorless gas with the formula NO, hence the name) to destroy bacteria, fungi, and viruses.
SaNOtize found a way to deliver the gas in a gel or cream form as well as a liquid.
Dr. Regev says one platform currently being worked on is "a nasal spray that uses nitric oxide to kill bacteria and viruses, including the flu which may also work against the coronavirus." The key is in the dosage, she explains.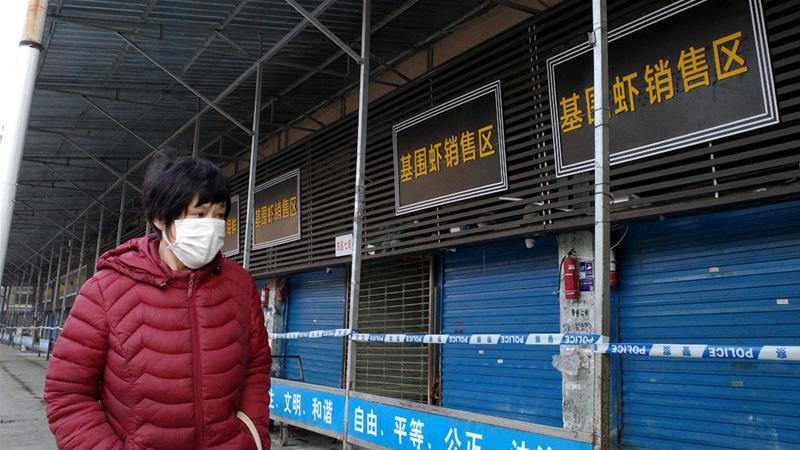 The tech is undergoing two clinical trials at the moment, Regev says, one for fighting nail fungi and a second for chronic sinusitis. "Both conditions currently don't have treatment," Dr. Regev points out.
The technology may also be useful for treating respiratory conditions and there is currently a Phase II clinical trial for cystic fibrosis, an inherited, progressive disorder that causes severe damage to the lungs, digestive system, and other organs.
SaNOtize also licenses its tech for cosmetic applications in treating acne and related inflammatory skin conditions.
Related posts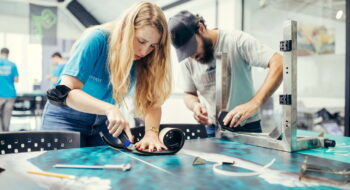 Tech Innovators Come Together To Help Israel's Wounded Warriors
September 18, 2023