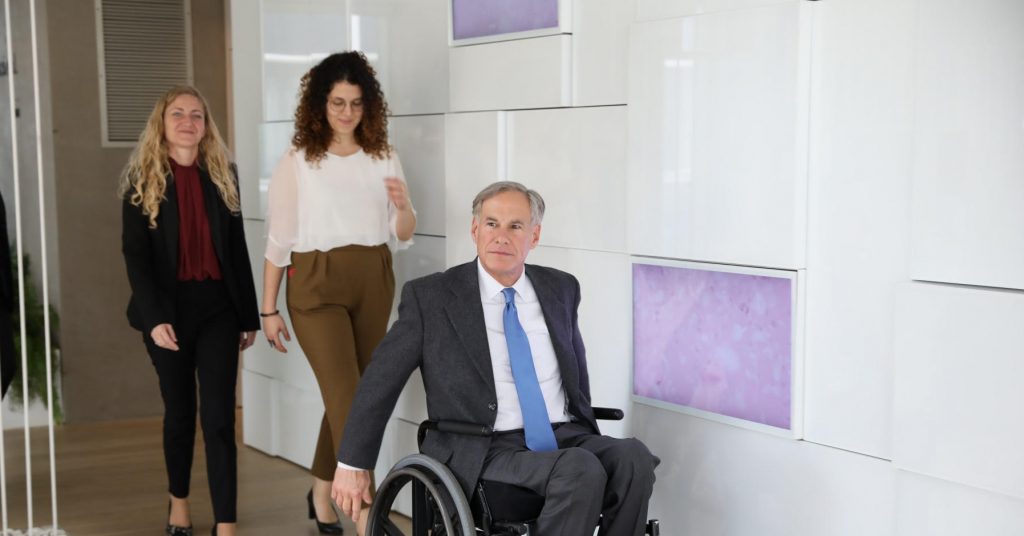 Texas Governor Greg Abbott began his visit to Israel last week as head of an economic development mission looking to deepen collaborations and partnerships with Israeli entrepreneurs in the cybersecurity, energy, and health sectors.
"There is a connection between businesses in Israel and Texas that make both Israel and Texas far better," said Abbott during a visit to the Tel Aviv headquarters of Start-Up Nation Central, an Israel-based non-profit that tracks the Israeli high-tech ecosystem and helps facilitate connections with Israeli startups developing innovative solutions. "We're proud to make that connection while we're here," he added.
The governor met with key startups already currently doing business Texas or whose innovations could be a fit for Texan institutions, according to a statement by Start-Up Nation Central.
One of these startups was IntSights, a cyber threat intelligence and mitigation startup that develops tools to prevent harmful attacks. The meeting came in the wake of the US drone killing earlier this month of Iranian commander Qassem Soleimani, the head of the Iranian Revolutionary Guard Corps' extraterritorial Quds Force. Abbott had warned that US institutions could expect cyber attacks from Iran as retaliation.
"Following the US targeting of Soleimani, the Texas State agencies reported some 10,000 attacks per minute from Iran-based agencies. So our need for cyber solutions is not theoretical," Abbott said. A senior aide to Abbott indicated to SNC that the frequency of cyber attacks was significant, "more than normal."
The governor also met with Dr. Eyal Zimlechman, the chief medical officer of Israel's largest hospital, the Sheba Medical Center, who presented its ARC (Accelerate Redesign Collaborate) model to incorporate innovation into medical centers.
ARC is partnering with over 50 medical centers around the world and is seeking partnerships with the State of Texas, SNC said. The governor, who is paralyzed from the waist down and travels in a wheelchair, "expressed interest in the ARC model as a means for lowering health care costs through innovation, including telemedicine solutions," SNC indicated.
The organization also said its representatives briefed the governor on its partnership with the Texas-Israeli Technology Partnership (TITP), a Houston based non-profit that facilitates technology innovation between Israel and Texas with particular focus on institutions in the Texas Medical Center. Numerous Israeli start-ups are piloting their technologies and opening local offices in Houston as a result of this partnership.
SNC said the governor also endorsed its "Global Finder" platform, an online innovation discovery platform created by Start-Up Nation Central that maps local innovation hubs around the world and connects them to a global audience. Together with Houston Exponential, a non-profit growing Houston's innovation ecosystem, Start-Up Nation Central will be rolling out the "Global Finder Texas" to map the Houston tech sector, with the aim of taking it state-wide
During his trip, Abbott also met with Israeli Prime Minister Benjamin Netanyahu to discuss existing ties between Israel and Texas.
"The unwavering bond between Texas and Israel is marked by our shared commitment to freedom and economic opportunity," said Abbott, according to CBS 11 News DFW. "I am grateful to Prime Minister Netanyahu for his warm hospitality and for his enduring friendship. In Texas, we have worked hard to reaffirm our steadfast support of Israel, and I am confident that this relationship will continue to prosper in the years to come."

Related posts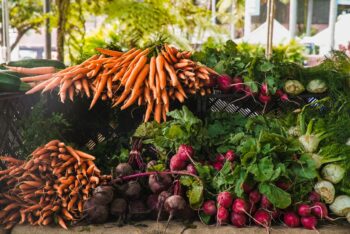 A Cybersecurity Approach To Cutting Food Waste
September 28, 2023