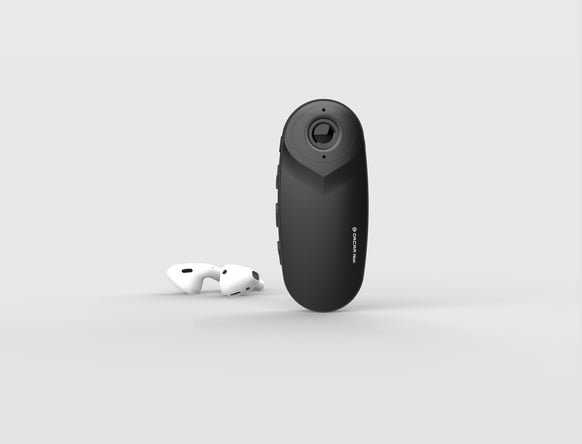 OrCam Technologies, the company best known for its MyEye 2.0, the artificial vision device which harnesses the company's pioneering AI technology to enable people to "see" what is in front of them, debuted a new product at CES Las Vegas last week with the purpose of helping people with hearing impairment.
The Jerusalem-based company, which was established by the founders of Mobileye, the autonomous vehicle vision-based driver assistance firm, that was bought by Intel for $15.3 billion in 2017, showcased the wearable OrCam Hear at the 2020 International Consumer Electronics Show (CES) which took place last week from January 7-10.
Just before the start of the three-day event, OrCam Hear was named "Best of Innovation" for accessibility by the Consumer Technology Association (CTA) at the CES 2020 Innovation Awards on January 5.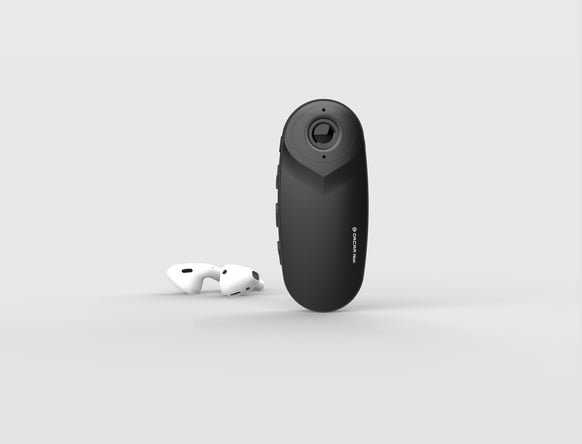 "We are truly honored that the CTA has distinguished OrCam Hear as one of the Best Innovations of CES 2020 in the Accessibility category," said OrCam's Amnon Shahsua, co-CEO and co-founder, according to The Jerusalem Post. "We deeply appreciate the recognition by the CTA of OrCam's wearable assisted technologies' ability to continue to transform people's lives

OrCam says that its wireless, lightweight device, which is the size of a finger and operates hands-free, "makes hearing aids smart" through its AI tech for humans.
SEE ALSO: Trailblazing Israeli Tech Heads To CES 2020
Orcam Hear "empowers hearing impairment" by identifying the person speaking — from multiple speakers — to the person wearing the device. It isolates the voice while relaying the filtered speech to Bluetooth hearing aids in real time. More specifically, it uses lip reading and body gestures to figure out which voice the user needs to hear and knows how to switch to a different voice when the user wants someone else to listen to. The device connects to a string and can be draped over the neck.
"This is an historic CES for OrCam Technologies, where we will showcase our newly- developed AI-driven computer vision and machine learning platforms that provide increased independence – effectively impacting the quality of life of a wide spectrum of people," said Shashua according to The Jerusalem Post.
OrCam introduced an additional device at CES called the OrCam Read. This handheld AI reader uses the company's revolutionary tech to read out printed or digital texts in real time. The wireless device, which can be held and is the size of a pen, is said to be particularly useful for people who have reading difficulties due to dyslexia.
Sign up for our free weekly newsletter
Subscribe
Another device showcased at the event was the OrCam MyMe, a first-of-its-kind platform to "enable wearable AI as a facial recognition companion." The device functions as a personal AI assistant, providing important details about the person the user is meeting with, delivered to a fast, intuitive app on a smartphone or smartwatch.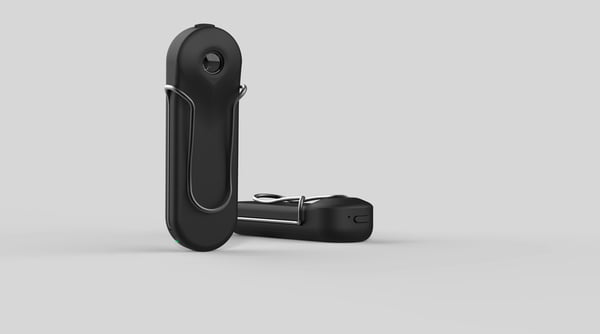 OrCam announced at CES that the MyEye2, its well-known portable, wireless device for the visually impaired that can easily clip on to glasses, would be enhanced with new features. In addition to being able to point at text and signs to read out loud for its user as well as recognize faces and identify objects and money notes, the device will now be able to guide its user.
For example, the user will be able to ask the device what is seen in front of him, the device can answer, and then guide the user to that location, according to Tech Crunch. The device is also said to be getting better at natural language processing for interactive reading sessions.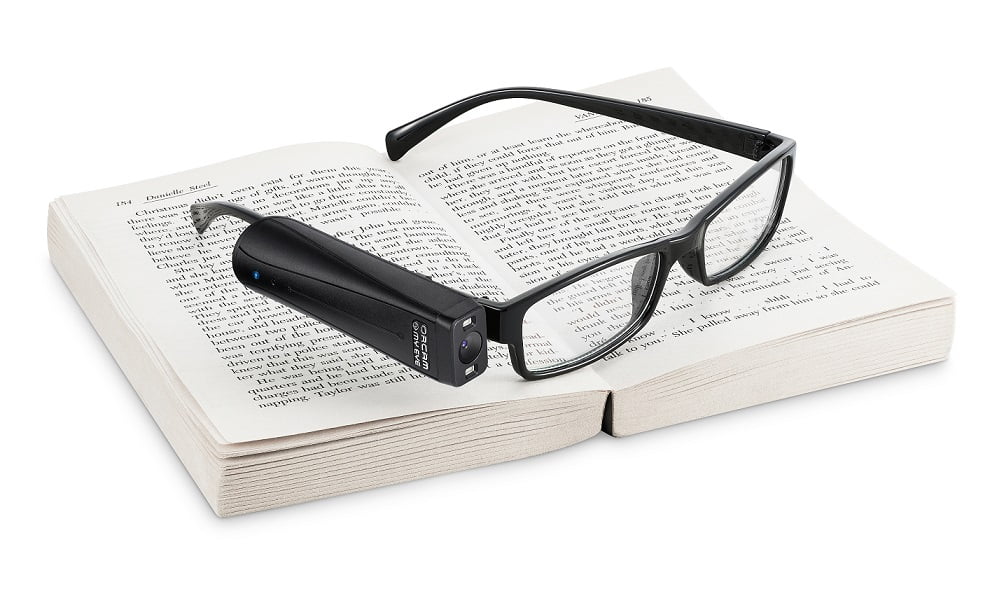 My Eye 2.0, first launched in 2018, was recently featured as one of TIME Magazine's 100 Best Inventions of 2019. The newer version, launching this year, "will allow users to get even more specific, like telling the machine to read only the headlines of a newspaper, or only the appetizer section of a menu," TIME magazine reported at the time.
OrCam Technologies was founded in 2010 by Shashua and Ziv Aviram to harness the power of artificial vision by using pioneering technology into wearable apparel. The company is currently headquartered in Jerusalem, with offices in New York, Toronto, and London.
SEE ALSO: 2010-2019: Highlights From A Decade Of World-Changing Innovations
The company's original OrCam MyEye device became commercially available in 2015 and the second one launched in December 2017. Since their debut, both gadgets have won a number of awards. In February, Reuters reported that OrCam has raised $130.4 million from investors so far.

"OrCam's innovations are wearable, personal AI that have the ability to transform people's lives, functioning as 'AI as a companion' that operate completely offline in real time, ensuring data privacy for our users. OrCam is personal AI with a purpose," Shashua said.
Related posts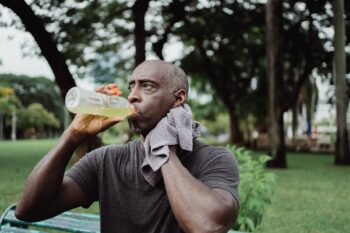 Startup Helping You Get Heart Healthy By Measuring Your Sweat
December 04, 2023