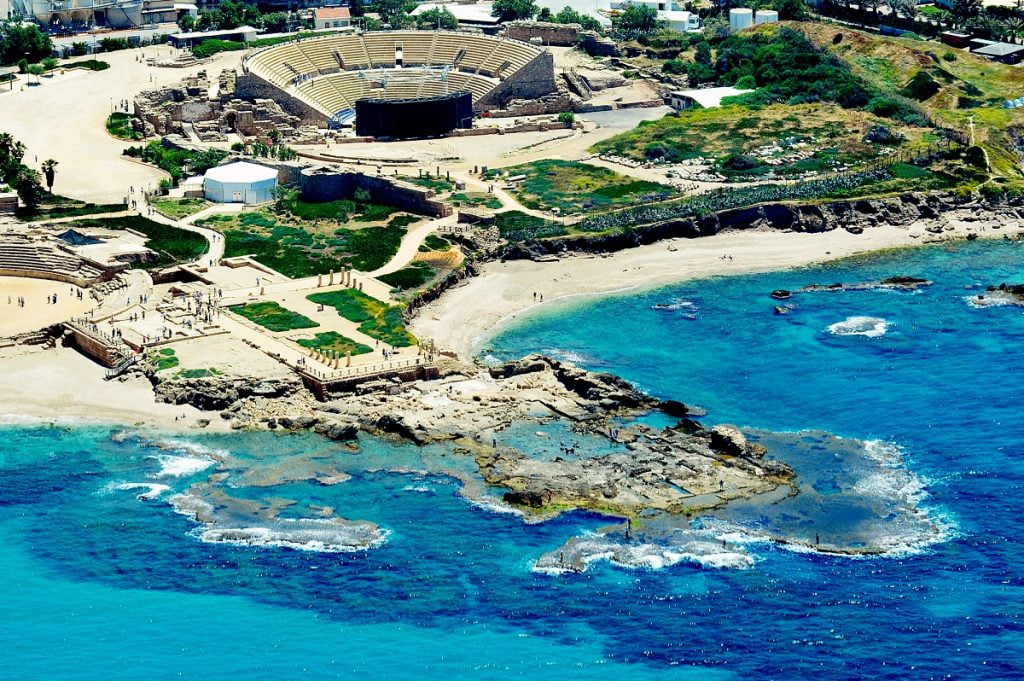 The New York Times travel section has named the ancient Israeli port city of Caesarea to its list of "52 Places To Go In 2020," an annual round-up of top travel destinations around the world.
Caesarea, named by Herod to honor Caesar Augustus more than 2,000 years ago, cracked the top 10 by effectively taking the 10th spot. Writer Casey Hatfield-Chiotti says that in the present day it preserves many of the world's most impressive Roman ruins, including an amphitheater, an aqueduct that runs parallel to the Mediterranean Sea and a hippodrome with an Egyptian obelisk.
The city has become a leading historical tourism destination, Hatfield-Chiotti wrote, after a "flurry" of recent restoration work and a new visitor center for the area was launched in June. The visitor center was unveiled in four 26-foot-tall vaults dating to the first century and this summer archaeologists plan to unveil eight more vaults containing the ruins of a temple devoted to Emperor Augustus and a monumental staircase. The writer suggested visitors stay at the midcentury hotel Dan Caesarea which recently reopened with modern art installations.
To make the NYT list, "it is not enough for a place to be beautiful, amazing, and culturally significant," wrote travel Editor Amy Virshup, "It also has to answer the question, why now? Why this place, this year?"
Virshup says that after an initial poll, the travel desk also asked regular contributors, as well as The Times's foreign and domestic correspondents, to suggest places that seemed "newly fresh and compelling." She said they also "pestered in-the-know" travelers and "grilled travel pros" about what made them excited.
"In the end, we came down to these 52 destinations that we hope will inspire, delight and motivate you to explore the world," she added.
The number one spot on the list went to Washington, the US capital, as the United States is marking the 100th anniversary of American women winning the right to vote. Washington also has a "diverse identity as a majority-minority city and a cosmopolitan crossroads where American society blends with international influences" and will be in the midst of a "contentious" election year.
Other locations on the list include The Bahamas, which needs support from tourists in the wake of 2019's Hurricane Dorian, Greenland with its magnificent glaciers being threatened by global warming, and Tokyo, because of the 2020 Olympic Games this summer.
Related posts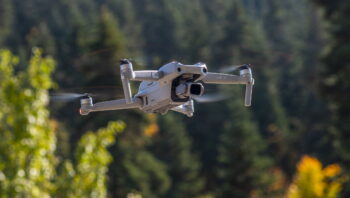 Israeli Startups Create Powerful Drone-Detecting Software
September 28, 2023