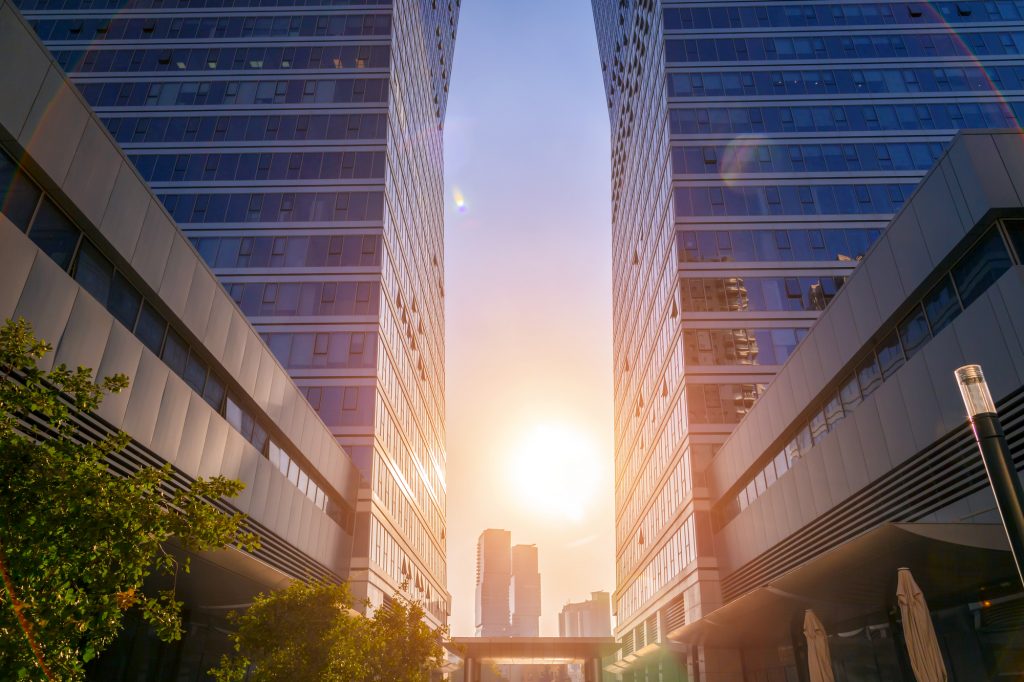 Israeli startups and high-tech companies raised a record-breaking $8.3 billion in 522 deals over the course of 2019, according to a new report by IVC Research Center and ZAG-S&W Zysman, Aharoni, Gayer & Co law firm published on Wednesday.
This marked a 30 percent increase compared to 2018 when Israeli companies raised $6.35 billion in 532 deals.
From 2010-2019, Israeli tech companies raised a total of $39.1 billion, according to the report. Since 2010, capital raising by Israeli tech companies has grown by a whopping 400 percent and the number of deals by 64 percent, the report said. In 2010, Israeli high-tech firms raised $2.1 billion in 319 deals.
VC-backed deals accounted for $6.4 billion in 2019 compared to $4.75 billion in 2018 and $1.13 billion in 2010, which marked "a decade of extensive growth," according to the report.
SEE ALSO: Capital Raised In 2018 By Israeli Companies Reaches Record Levels, But Exits Drop
"2019 marked a record year, capping a decade of successive increases in capital invested in the Israeli high-tech industry. The final quarter of 2019, and the entire year of 2019, symbolize the clear and consistent trend of the Israeli high-tech industry: tremendous growth and frequent record breaking," Shmulik Zysman, managing partner and tech industry leader at Zysman, Aharoni, Gayer & Co. (ZAG-S&W), said in a statement.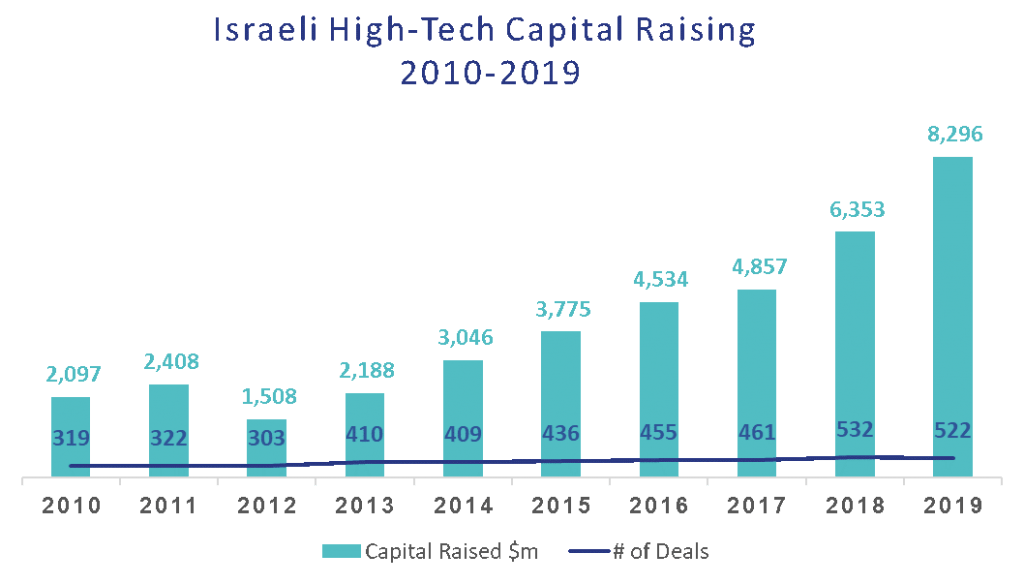 Zysman said this growth is partly due to the growing foreign capital invested in the Israeli high-tech industry, as well as investments in a wide range of fields, from software and the internet through life sciences to semiconductors.
Still, the phenomenon of "venture capital with less risk" has gone from warning sign to "real, alarming trend" as more and more VCs declined to invest in early-stage companies in favor of late-stage firms, according to Zysman.
In 2019, seed funding rounds for early-stage companies decreased to $148 million, dropping from $169 million in 2018.
Despite the drop, Zysman remains positive. "It's easy to remain optimistic, however, when in the last year the total capital raised by the Israeli high-tech industry was more than 30 percent higher than in 2018. Another reason for optimism is that we have recently noticed many investors dedicated to investment in early-stage companies. These are positive signs that we hope to see in the coming quarters."
Later rounds continued to attract large amounts of capital in 2019, accounting for $2.87 billion compared to $1.91 billion in 2018.
Mega rounds, where companies raised more than $50 million, peaked in 2019 with 41 deals that captured 50 percent of the annual capital inflow. There were 20 "mega" deals in 2019. All companies that raised more than $100 million each were in growth stages, and mostly in the software sector, the report said.
Sign up for our free weekly newsletter
Subscribe
Mid-size deals of $10 million to $50 million stood out, according to the report, but the number of smaller deals of up to $1 million decreased to 17 percent. These deals made up 24 percent of the total amount of deals in 2010.
"More Israeli companies in the growth stage aim to become their market's leader. The continual increase in the amounts invested in mature start-ups is due to new investors, such as Israeli and foreign private equity funds,"
said Guy Holzman, IVC CEO. "Furthermore, IVC noticed a decline in the number of newly established companies. We believe that both trends will continue in 2020."
The software sector led the pack in 2019 with $4.4 billion raised in 26 deals that were each over $50 million, making up 58 percent of the total amount raised in the sector.
Interest in AI-based companies and cybersecurity firms skyrocketed, according to the report, with AI firms raising $3.7 billion in 199 deals in 2019 and cybersecurity companies raising $1.88 billion. Eighteen deals over $50 million accounted for 55 percent of the total amount of capital raised by AI-based firms.
Fintech companies raised $1.7 billion in 2019, up from $880 million in 2018.
And life sciences companies raised $1.37 billion in 121 deals in 2019, up from $1.18 billion in 102 deals the previous year.
The authors of the report also made predictions for 2020, noting that "barring any dramatic changes," the Israeli private market will "continue to attract investors" and "allocated capital for large and more established companies will continue to grow."
The number of first investments is expected to continue to slow down, the report said, and this trend, which was first recognized in 2018 and expanded in 2019, will not change course in the coming year.
AI and cybersecurity companies will also continue to be the most attractive for investors.
The pre-IPO round figures suggest that more companies will explore the IPO option in 2020.
Related posts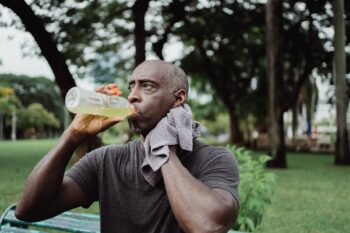 Startup Helping You Get Heart Healthy By Measuring Your Sweat
December 04, 2023