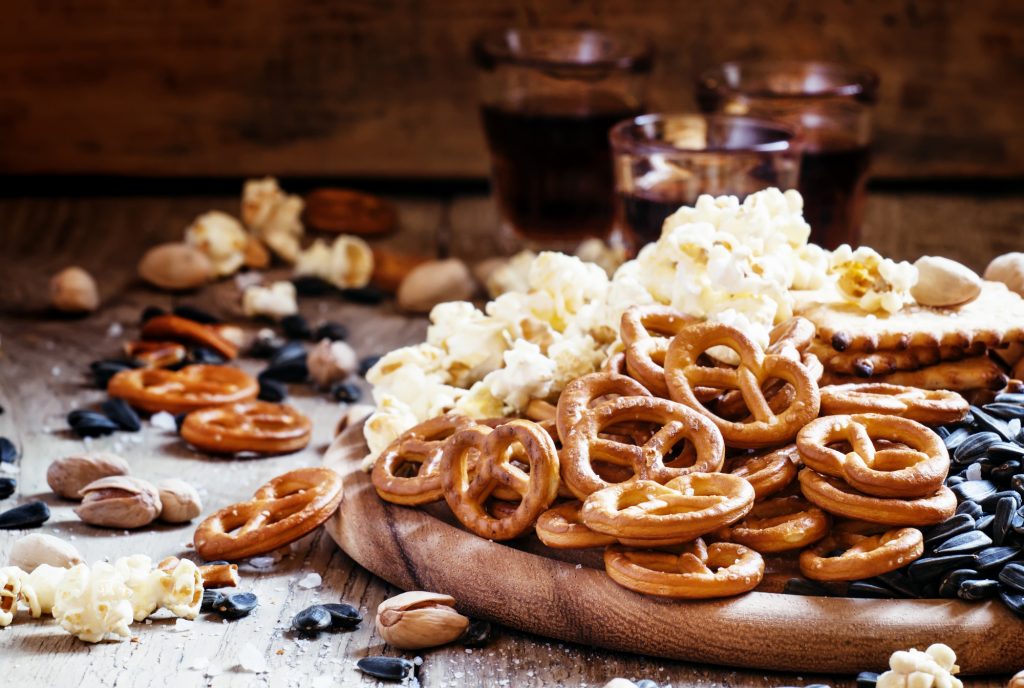 Healthy snacks-to-go is a trend in the food and beverage industry that will continue in 2020, according to market reports.
People love snack foods, but consumers have become more health-conscious.
When grabbing a snack-to-go, consumer reports show that plant-based, clean label products are all the hype. Of course, if the snack isn't tasty or the right texture, it will lose its audience quickly.
SEE ALSO: Drinks Menu: 4 Beverages Serving Up A Splash Of Israeli Ingenuity
Israeli food-tech startups and manufacturers continue to prove that they've got the innovation to keep snack foods healthy and yummy.
Indeed, as a known innovation hub, Israel attracts the world's top food manufacturers to collaborate and partner with its startups and food-and-beverage producers to whip up novel and tasty snack food products.
Here are five healthy snack foods with an Israeli flavor:
SureChoc
Not all chocoholics like "healthier" dark chocolate. But for the milk chocolate lovers amongst us, until now finding a milk chocolate bar that didn't tip the sugar scales and maintained traditional texture was no easy feat.
Thanks to an international partnership, a healthier milk chocolate bar – high in fiber, low in sugar and with the texture of a normal bar – is now possible.
The new chocolate is made by the EIT Food-funded SureChoc project – a partnership between Israeli food-tech company DouxMatok; Swiss flavor and fragrance company Givaudan; Israeli food and beverage manufacturer Strauss and the University of Reading.
Using DouxMatok's sugar reduction solution, the milk chocolate bar has nearly half the sugar of a normal bar (44 percent less sugar than a standard milk chocolate formulation), looks and feels like a chocolate bar and tastes good.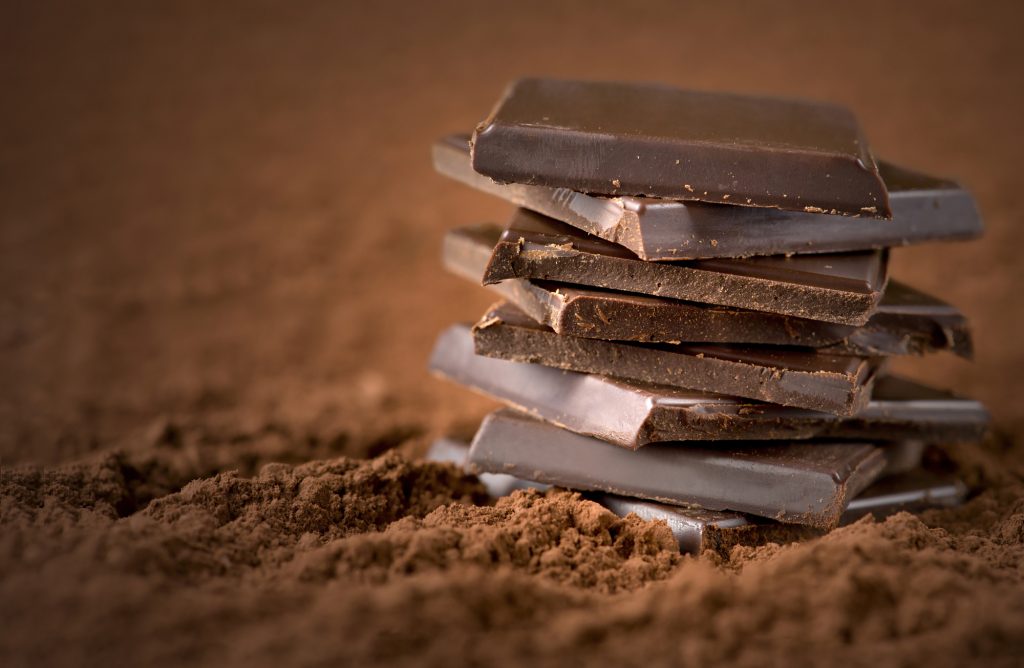 The SureChoc project ran consumer tests last month and found "a similar consumer liking score for a bar with nearly half the amount of sugar as a normal chocolate treat," according to a University of Reading statement.
"The reduced-sugar chocolate bar remains slightly less sweet and slightly less sticky than the regular sugar bar; however, the products are much closer in profile than products formulated without the DouxMatok sugar and before optimization of the high fiber materials used," said Professor Lisa Methven, the head of the Sensory Science Centre at the University of Reading who leads the SureChoc project.
According to a FoodNavigator report earlier this month, SureChoc is set to hit the shelves in Israel first, then the UK and beyond.
Hunch Wafers
The Strauss Group is banking on the vegan/health food market with its new Hunch wafers. The gluten-free, non-GMO cookies are made in Nazareth but can't be found on local supermarket shelves.
According to a Calcalist report, Eyal Dror, CEO of food and beverage manufacturer Strauss Israel, said the new Hunch product would skip the local market and concentrate on the global one instead. Hunch is "a product manufactured specifically for the international market," according to the report.
Sign up for our free weekly newsletter
Subscribe
Israel, unbeknownst to many, is a wafer dynamo. At last count, Israelis consumed 20,000 tons of wafers per year. Second only to Austrians on a global scale, according to a 2015 report.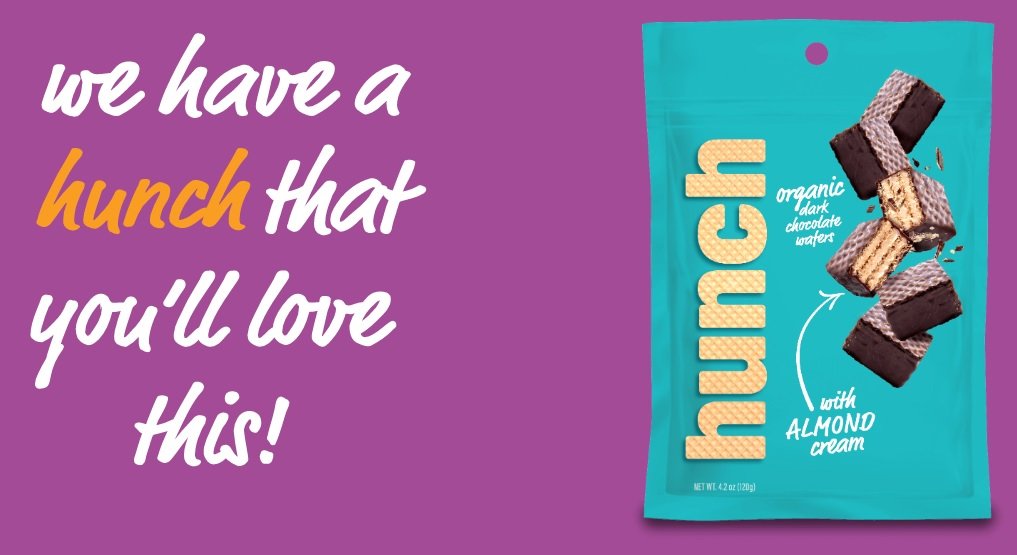 The Hunch products, if they were to be sold here, would have had serious competition. Dozens of wafer options – known in Hebrew as vaflim or baflim — are on offer at local supermarkets and convenience stores. Popular brands in Israel include Strauss, Manamim and Man Wafers. Popular flavors include lemon, vanilla, hazelnut, coffee, and the country's favorite, chocolate.
For now, Hunch is hoping to take on the $35 billion confections industry in the US with its healthier snack food wafers.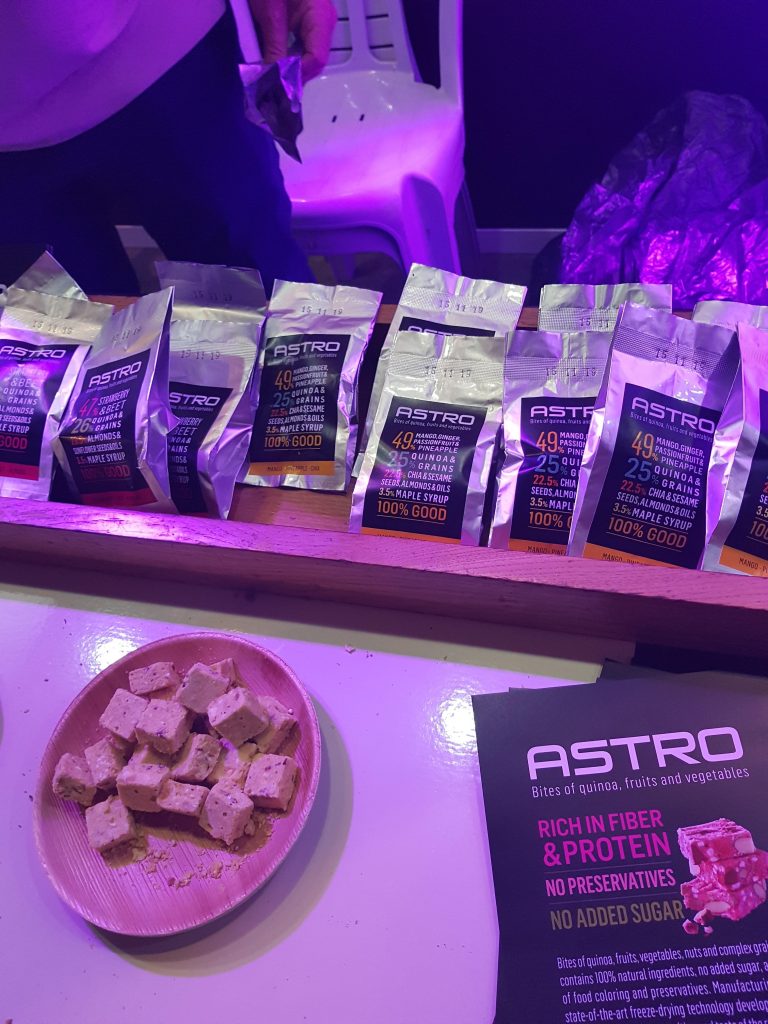 Astro
Freeze-dried nutritional cubes is another healthier snack food coming out of the Strauss Group's pipeline. This snack – comprised of pressed fruits, vegetables, and grains – meal-in-a-cube hit the headlines in 2019.
Astro, as its name suggests, was developed using the same technology food scientists from NASA used to make freeze-dried astronaut food.
"In a global perspective, Strauss is a very small company with limited resources; when we develop products for the global market, we can compete through finding some ingenious patent others don't have," Strauss Group chief innovation officer Shahar Florence told Israel's Calcalist newspaper.

Bamba
Bamba is Israel's best-selling snack food. And it's healthy to boot.
The peanut butter-flavored puffed maize snack treat by the Osem food manufacturer has been in US retail chains since 2018.
After a 2015 study showed that Israeli kids have low levels of peanut allergies because they're raised on Bamba, the world's appetite for this savory snack food soared. The crunchy-melt-in-your-mouth snack is even recommended by the official Guidelines For The Prevention Of Peanut Allergy In The United States: Report Of The National Institute Of Allergy And Infectious Diseases.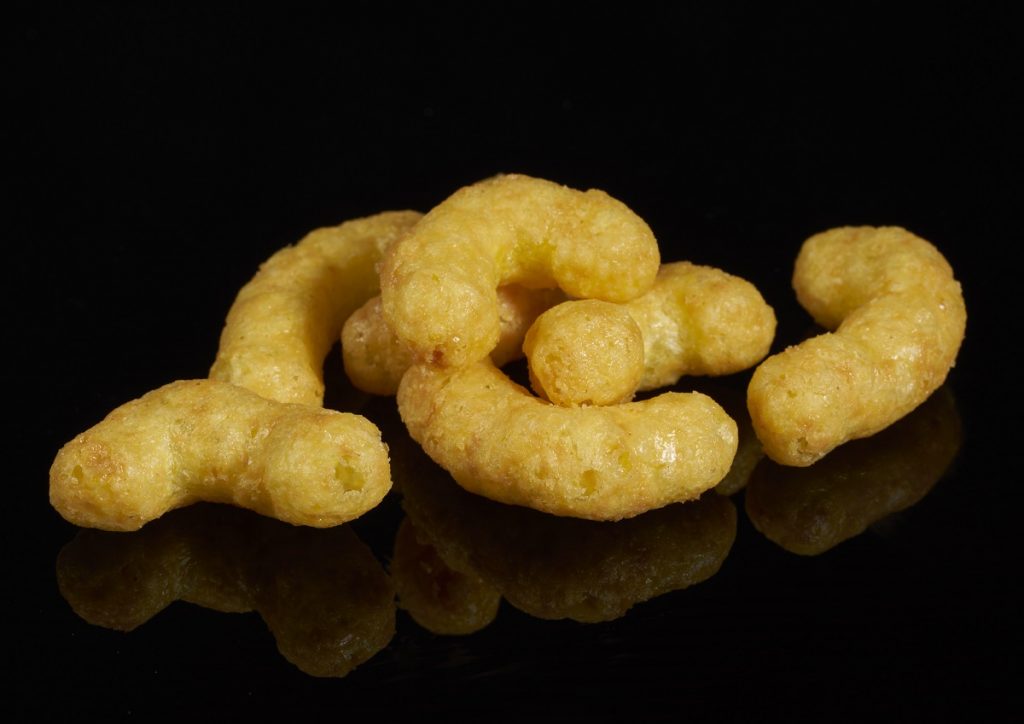 In 2019, the Osem company inaugurated a new production line to pump out one million bags of Bamba daily to meet the increasing demand of the popular peanut puff treat in Israel and around the world.

Pressels Pretzels
There are dozens of brands producing pretzels the world over. Dream Pretzels, whose products are manufactured by their subsidiary company, Meir Beigel in Israel, is synonymous with the healthy snack food market in the US, Canada, Japan, and Australia.
Meir Beigel's production lines develop tailor-made flavoring and sizing for the international market.
The vegan, non-GMO certified thin pretzels, known on the global market as Pressels and in Israel as Shtuchaleh (Osem makes a version known as Shtuchim), are said to contain 75 percent less fat and 35 percent less sodium than other pretzels.
The Meir Beigel company was founded in 1949, and today holds more than 60 percent of the Israeli pretzel and cracker market share. In 2006, the company was featured on the Rachel Ray television show.
What's your favorite healthy snack from Israel?
Viva Sarah Press is a journalist and speaker. She writes and talks about the creativity and innovation taking place in Israel and beyond. www.vivaspress.com
Related posts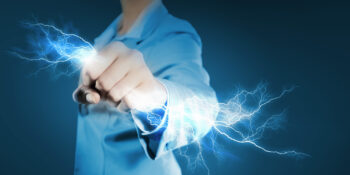 Thwarting Deadly Lung Disease By Electrifying Water Reserves
September 27, 2023