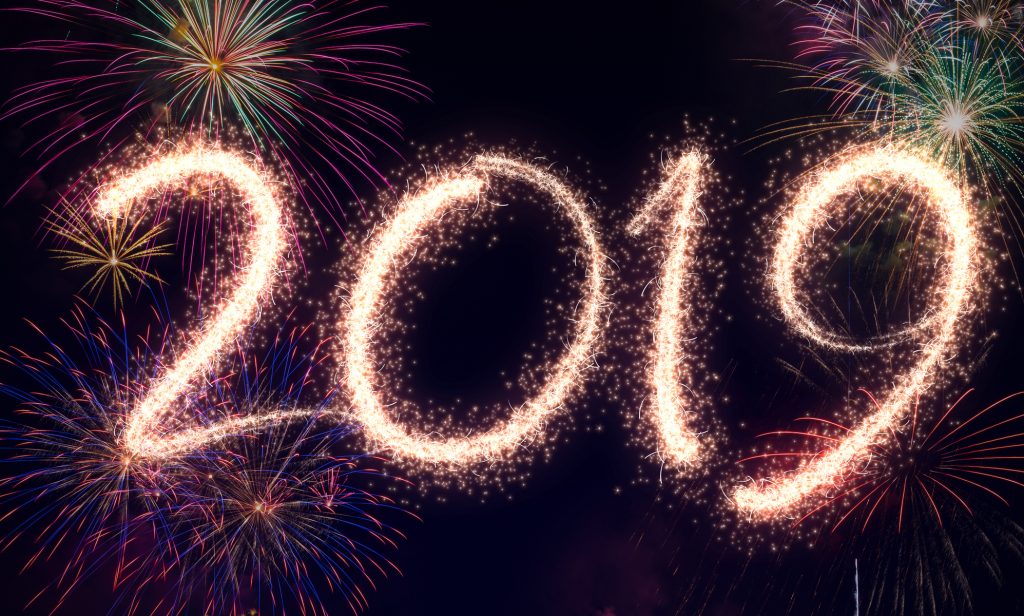 Israeli technologies and innovation-driven discoveries reached new heights this year as Israeli-founded unicorns – companies valued at over $1 billion –nearly doubled, Israeli researchers made major headway in cancer research and regenerative medicine, and Israel launched the first-ever private, commercial flight to the moon.
As 2019 comes to a close, NoCamels is revisiting the articles that our readers engaged with most over these 12 months. We'll also be publishing top articles from this past decade in a separate post.
Here are this year's most-read articles, in order of popularity:
Israeli Researchers Raising $1 Million For Revolutionary Eye Drops That Could Replace Glasses
In January 2019, NoCamels followed up on major Israeli research into revolutionary eye drops that can correct refractive-related vision problems, thereby potentially making eyeglasses obsolete. The development of the eye drops, dubbed "nanodrops," was first announced in March 2018.
A year later, we reported that Dr. David Smadja, a research associate at Bar-Ilan University's Institute of Nanotechnology and Advanced Materials (BINA) and the Head of the Ophthalmology Research Unit at Shaare Zedek, Professor Zeev Zalevsky of Bar Ilan's Kofkin Faculty of Engineering, and Professor Jean-Paul Moshe Lellouche of the Department of Chemistry at BINA, were raising capital to fund further research.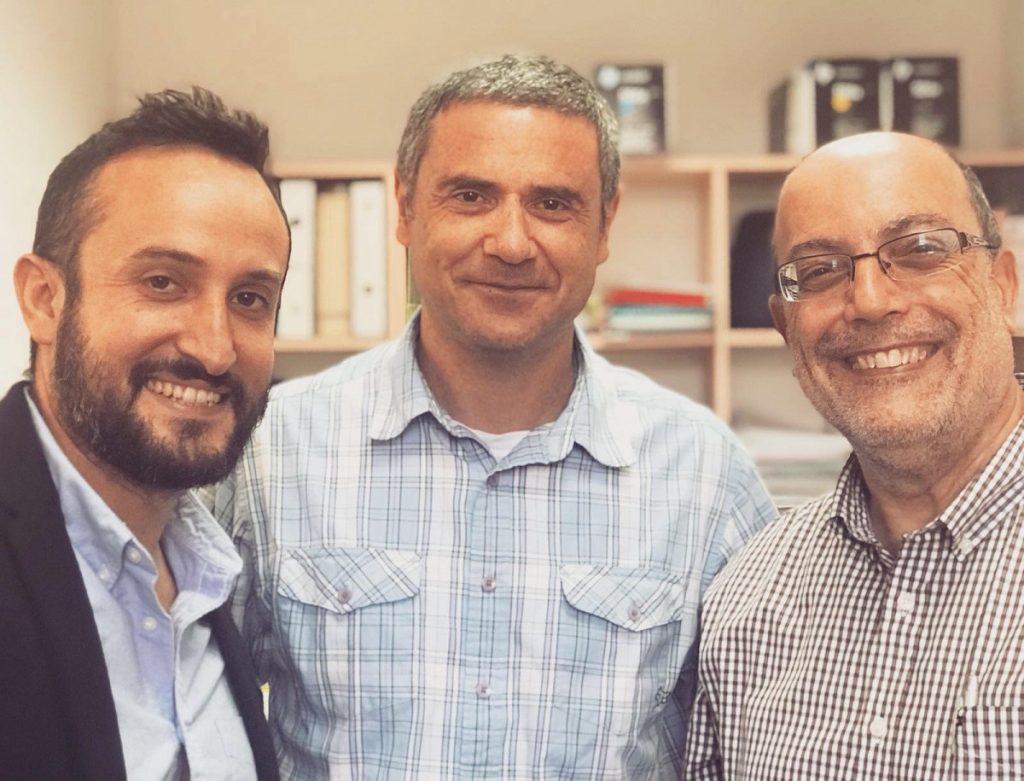 Made up of a synthetic nanoparticle solution, the eye drops showed great potential to solve cornea-related vision issues. In the team's first round of animal trials in March, the nanodrops were applied to pigs' corneas and successfully corrected two kinds of refractive errors: myopia (near-sightedness) and presbyopia (far-sightedness typically caused by aging).

The team had planned to further test the drops on live rabbits this year, before moving on to human trials in 2020. This year, the researchers also worked to build a biotech startup around the nanodrops with the expectation of placing the product on the market -pending successful trials – by the summer of 2020.
Israeli Study Finds Molecule Triggers Self-Destruction Of Pancreatic Cancer Cells
At the beginning of this month, we published an article detailing significant research by Israeli scientists on pancreatic cancer treatment.
The study showed that a small molecule called PJ34 triggered the self-destruction of human pancreatic cancer cells in mice, reducing the number of cancer cells in developed tumors by up to 90 percent in 30 days. In one mouse, the tumor disappeared completely.
Led by Professor Malka Cohen-Armon and her team at Tel Aviv University's Sackler Faculty of Medicine, in collaboration with Dr. Talia Golan and her team at the Cancer Research Center at Sheba Medical Center, the research was conducted with transplantations of human pancreatic cancer cells into immunocompromised mice, or xenografts.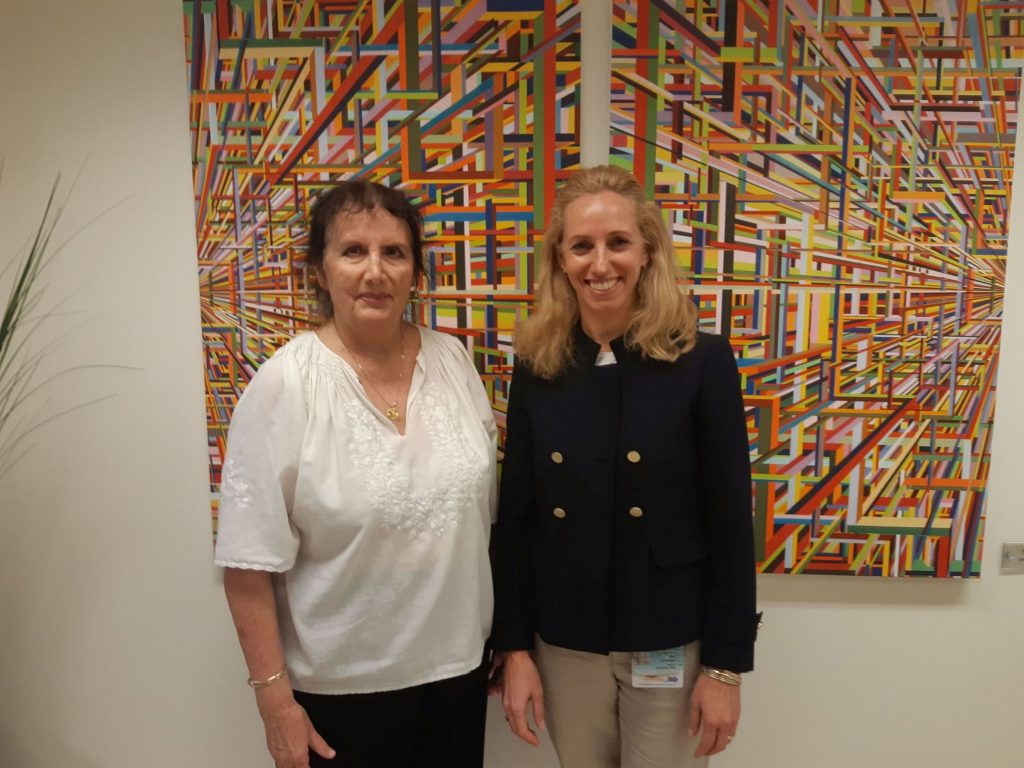 Pancreatic cancer is notoriously difficult to diagnose as often there are no symptoms in the early stages. It is also often resistant to currently available treatments and in its more advanced stages (metastatic), has a five-year-survival rate of three percent.
The scientists said that the "efficient eradication of malignant cells in human pancreas cancer xenografts presented a new model of pancreas cancer treatment."

Israeli Scientists 3D-Print A Tiny, Live Heart Made With Human Tissue
This past spring, Israeli scientists at Tel Aviv University made international headlines after unveiling that they created a live heart in a revolutionary new 3D printing process that combines human tissue taken from a patient.
The innovative process took place at the Laboratory for Tissue Engineering and Regenerative Medicine led by Professor Tal Dvir, an associate professor at Tel Aviv University's Department of Molecular Microbiology and Biotechnology.
"This is the first time anyone anywhere has successfully engineered and printed an entire heart complete with cells, blood vessels, ventricles and chambers," Professor Dvir said at the time. "This heart is made from human cells and patient-specific biological materials. In our process, these materials serve as the bioinks, substances made of sugars and proteins that can be used for 3D printing of complex tissue models," he added.
The process paves the way for a revolution in organ transplantation. Patients may no longer have to wait for transplants or take medication to prevent their rejection. Instead, their needed organs may be 3D printed in hospitals just for them, with their own tissues.

All-Electric Plane Startup Eviation Aircraft Secures Orders For 150 Units
In June 2019, Israeli startup Eviation Aircraft debuted a prototype of its all-electric, nine-seater commuter plane, the Alice, at the 53rd annual Paris Air Show, wowing the crowd with the aircraft.
At the show, CEO Omer Bar-Yohay revealed that Massachusetts-headquartered regional airline Cape Air would be the company's first customer. Cape Air operates 92 fleets in 35 cities throughout the US and Carribean, including Hyannis, Nantucket, and Martha's Vineyard. By November, Eviation Aircraft said it has signed on two more customers for its all-electric commuter aircraft and secured more than 150 orders.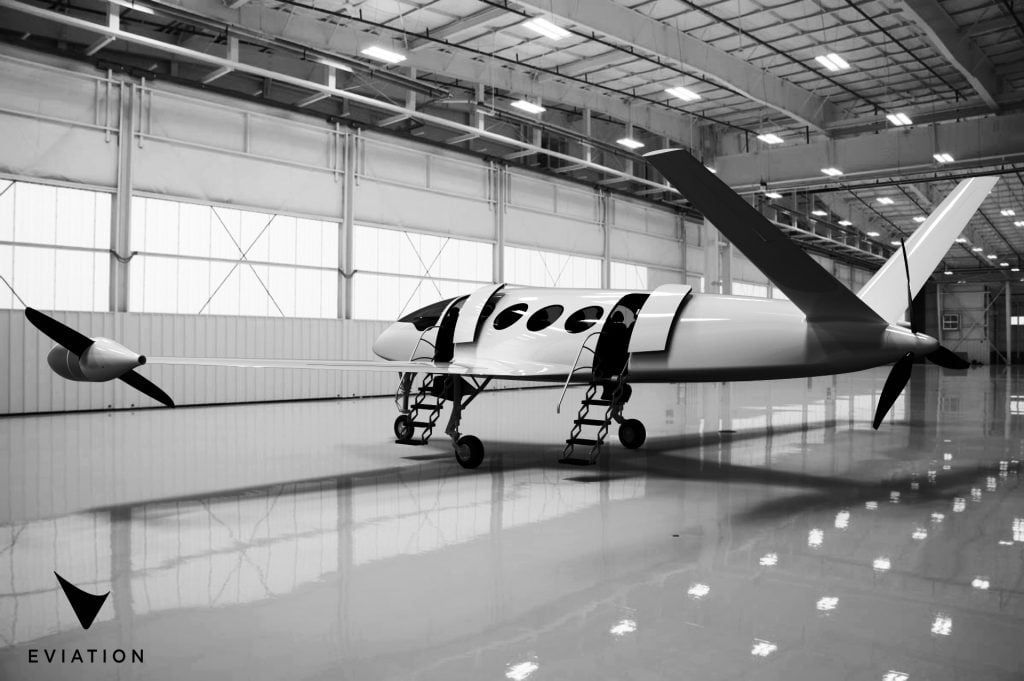 This is all before the aircraft has taken its first flight. Eviation had aimed to have its first flight before Christmas this year, but Bar-Yohay has indicated that certification from the US Federal Aviation Administration is "slipping" toward 2022.
The Tel Aviv-based company was established in 2016 with the aim of making electric aviation a viable, sustainable, cost-effective option. In September, NoCamels reported that Singapore-based conglomerate Clermont Group had acquired the startup, buying a 70 percent stake in the company.
The Alice was featured in TIME magazine's "100 Best Inventions" of 2019 (alongside eight other Israeli innovations).
Israeli Company That Extracts Water From Air Launches Home Device For Cool Water On Tap
Israeli company Watergen, known for developing patented technology that turns air into drinking water, launched an at-home appliance this year called the "Genny."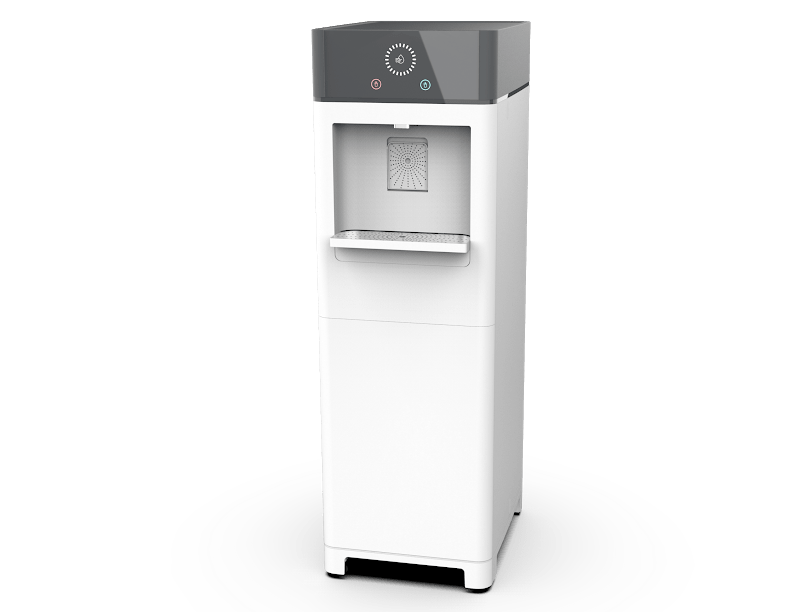 The device, which looks like a water cooler, is a generator capable of producing between 25-30 liters (6.6-7.9 gallons) of water per day using the company's heat-exchange GENius technology. The generator first collects water vapor in the air and then cools the air at its dew point, after which the water goes through physical, chemical and biological treatment followed by a mineralization process to maintain its cleanliness, tastiness and healthy quality, Watergen has explained.
The Genny was the company's first appliance for the home and office, and it too appeared on TIME magazine's "100 Best Inventions" of 2019 (alongside eight other Israeli innovations.)
Watergen already has a number of applications and its generators are used in disaster relief and humanitarian aid operations as well as community development across the world. Founded in 2009, the company develops and manufactures the GEN-350 model, a medium-scale atmospheric water generator which produces up to 600 liters of clean water per day, the large-scale Atmospheric Water Generator (AWG), and the Emergency Response Vehicle (ERV), which transports Watergen units in emergency situations and natural disasters.
Its generators have been used in countries like India, South Africa, Vietnam, Sierra Leone, China, Uzbekistan, and the US.
Tel Aviv To Operate Free Public Transport On Shabbat
The announcement in late October by the Tel Aviv Municipality that it would begin operating a free public transportation system across the city and its surrounding areas on the weekend spread quickly. And NoCamels was among the first to report it.
The initiative is free in its initial stages and provides transport on the Jewish Shabbat, when public transportation is not available.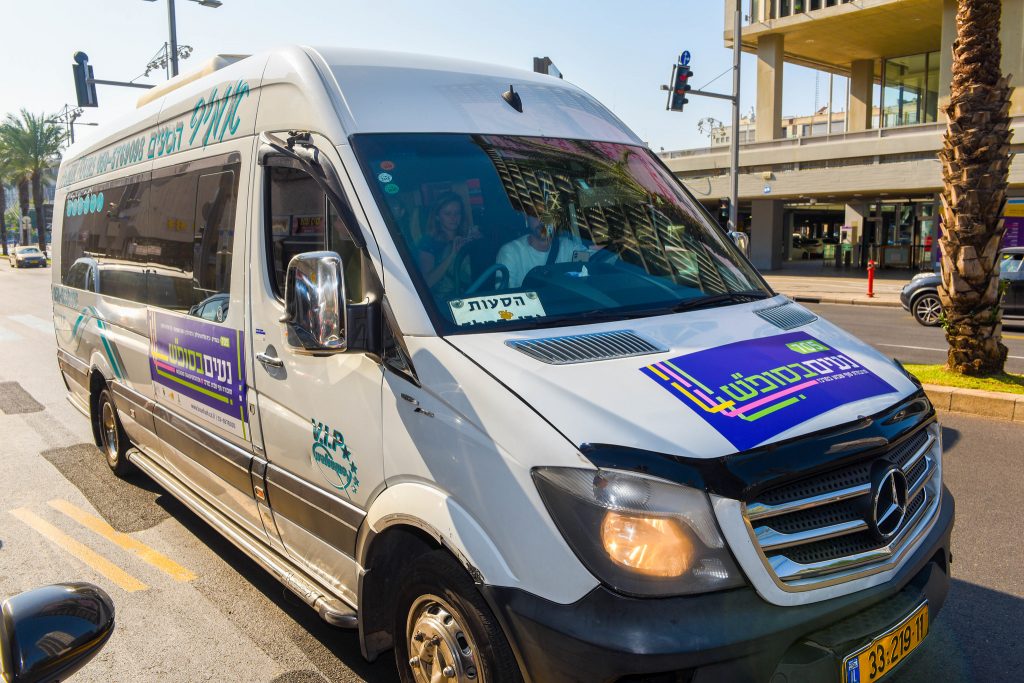 The program, dubbed "We move on weekends," began on Friday, November 22 at sundown, operating in the Tel Aviv metropolitan area and connecting with surrounding cities Ramat Hasharon, Givatayim and Kiryat Ono.

It has been so popular with riders, the municipality has had to expand the initiative due to demand.
"The ability to move during the weekend from one point to another is a fundamental right," Tel Aviv Mayor Ron Huldai said when the program launched. "The metropolitan transportation network was created in order to answer the need of a large part of the Israeli population during the weekends, in the absence of public transportation."

The network runs along six routes, spanning some 300 kilometers and 500 stops with 19-seater mini-buses and 52-seater buses arriving every 30 minutes at set stations.
Israel Is 13th Happiest Nation In UN World Happiness Report 2019
Israel's ranking as the 13th happiest nation in the world in the annual United Nations World Happiness Report for 2019 proved extremely popular with readers and social media followers.
The report ranks 156 countries by how happy their citizens perceive themselves to be, according to six key variables: GDP per capita, social support, healthy life expectancy, freedom to make life choices, generosity, and freedom from corruption. It is released annually ahead of the International Day Of Happiness marked on March 20th.
Israel scored high in the "healthy life expectancy" category and low the "freedom" category measured by the national average of binary responses to the question "Are you satisfied or dissatisfied with your freedom to choose what you do with your life?"
The ranking actually marked a drop from last year's survey where Israel came in 11th, a spot it held consecutively for five years.
Sign up for our free weekly newsletter
Subscribe
1 Million Bamba Bags Made Daily To Meet World Demand For Allergy-Preventing Snack
In February, NoCamels reported exclusively that a million bags of Bamba, the popular Israeli snack food, were being produced daily at a new factory in Kiryat Gat, a southern Israeli city about an hour's drive from Tel Aviv.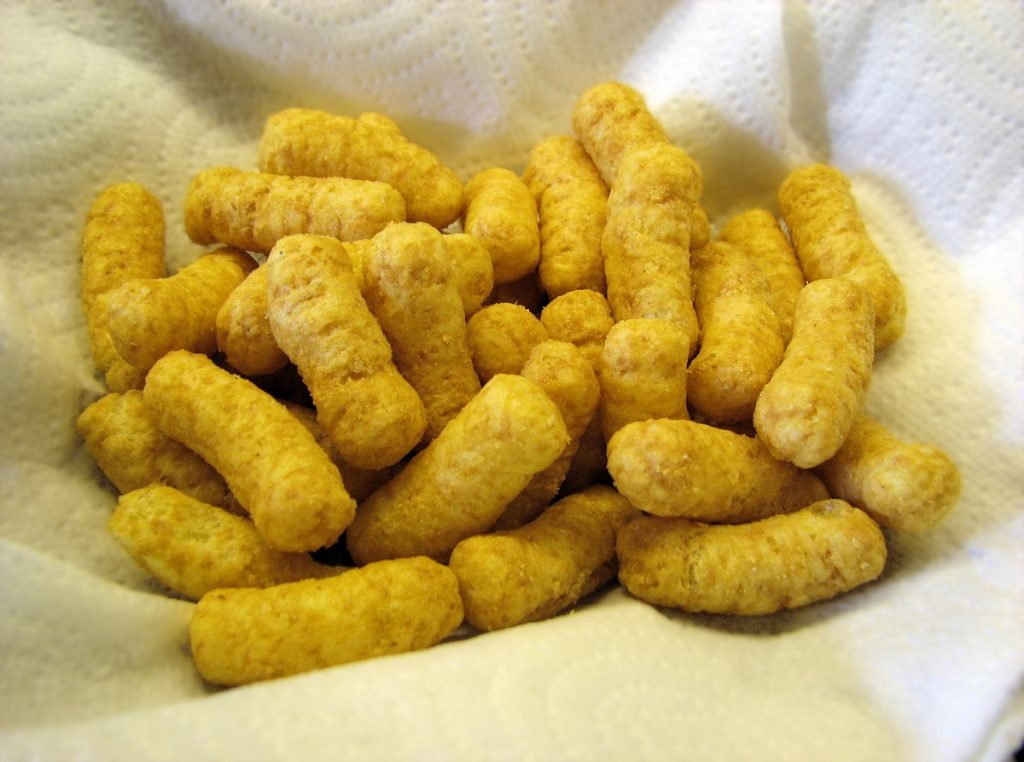 The new production line meant the Osem company could meet the increasing demand for bags of the popular peanut puff treat in Israel and around the world.
The country's best-selling snack food has seen an upswing in popularity in North America and Europe following breakthrough studies that specifically named Bamba in helping to protect children from developing peanut allergies.
Groundbreaking Israeli Medical Device Treats Burns Without Ever Touching The Patient
Earlier this year, NoCamels was among the first to report about a groundbreaking new device developed by Nanomedic Technologies Ltd that helps burn victims skip the unbearable pain usually associated with dressing changes in burn treatment.
The medical device, called SpinCare, creates an on-the-spot nano-fibrous layer for tissue repair and healing without any contact from the caregiver.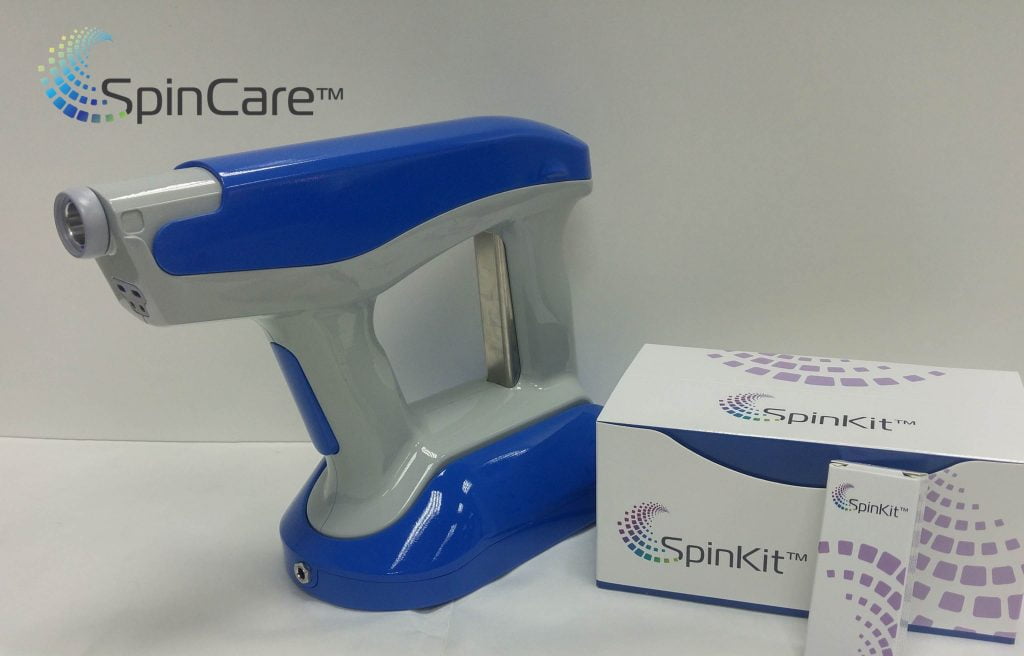 "It's like a bandage but a very highly advanced bandage. It is for very serious wounds — second-degree burns, surgical wounds, large opened and partial deep wounds," Dr. Chen Barak, CEO of Nanomedic, told NoCamels at the time. "We will also treat chronic wounds and dermal diseases."
"The protective layer is applied from about 20 cm away from the wound, without touching the wound. It feels like a delicate wind on the wound. You apply it once and it remains on the wound for the healing process," said Barak. "It can take two to three weeks but the layer is there to protect the wound and to allow underneath healing of a new skin."
There is also a reduced risk for infection, she says, because the wound is never touched. The device is used in European and Israeli hospitals.
Burn injuries continue to be one of the world's leading causes of unintentional death and injury, according to the World Health Organization.
18 Little-Known, Amazing Things About Israel As It Turns 71
In honor of Israel's 71st Independence Day earlier this year, NoCamels' Viva Sarah Press put together some fascinating trivia about the country, delighting readers with some little-known facts.
For example, did you know that the Ashkelon National Park is home to the largest dog cemetery known in the ancient world? Or that Tel Aviv has the highest number of dogs per capita in the world with one dog for every 17 people?
There were some fun non-dog-related facts as well.
Israeli Designer Creates Hilarious Solutions For Everyday Local Problems
In October, NoCamels reported on the artwork of industrial designer Shaul Cohen who has created a collection of uniquely Israeli objects and devices.
Like the pita band-aid he designed which includes a small piece of pita that wraps around the bottom of a first pita to keep it from dripping. Or the candy slingshot for bar and bat mitzvah celebrations.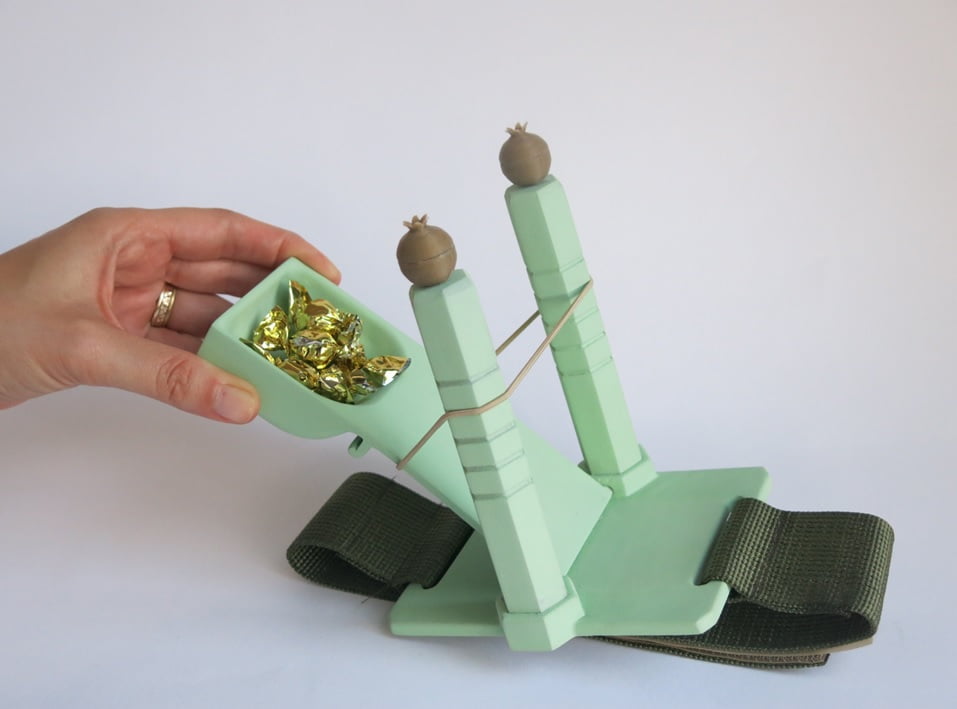 "Not all grandmas are strong enough," Cohen told NoCamels jokingly.
Cohen's first object in the humor series was an inflatable soldier's beret. He converted the traditional felt cap into a blow-up pillow so that soldiers, known to fall asleep wherever they can, will now be able to rest their heads more comfortably.
The article was a hit with NoCamels readers.
7 Israeli Startups Taking Medical Cannabis Into The 21st Century With Innovative, 'Smart' Devices
This article looking at smart devices in the cannabis tech space was published in late 2018 but found a wide readership in 2019.
From vaporizers and inhalers to growing environments and all-in-one storage solutions, we profiled seven companies that were developed forward-looking "smart" gadgets for a next-generation cannabis experience and data analysis.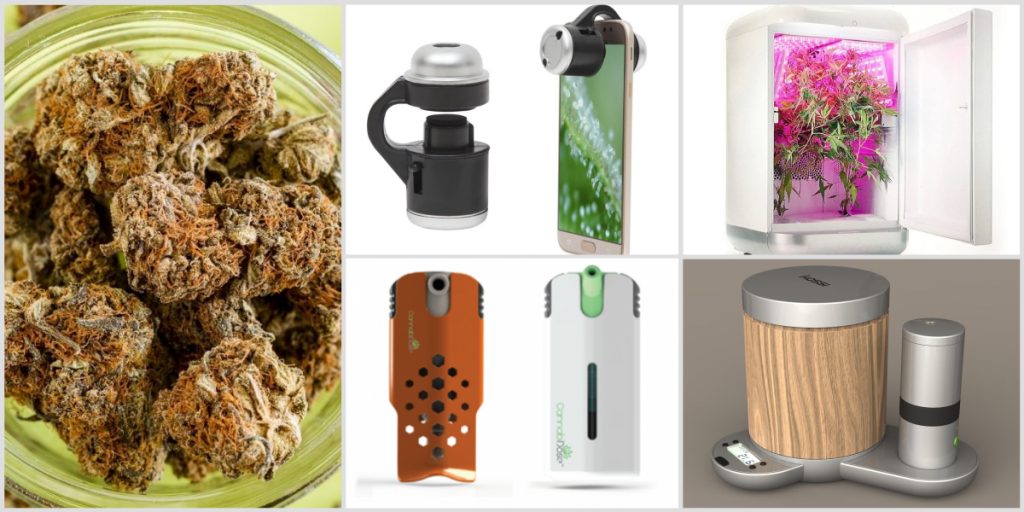 These included the Kassi, a holistic solution taking medical cannabis consumption, monitoring and storing into the 21st century with the integration of multiple functionalities into one single device; and
biotechnology firm Gemmacert which developed a home kit used to test the active ingredients content and cannabinoid levels of a flower bud.
Here's How To Watch Israel's Beresheet Spacecraft Land On The Moon
As Israel was getting ready to land on the moon in April, we published an article with instructions on how to watch the event unfold. Alas the spacecraft crashed, but millions watched Israel make history nonetheless as the first to undertake a private, commercial launch to the moon.
Over the course of the year, NoCamels published over a dozen articles about the innovative tech onboard the Beresheet spacecraft and the journey itself.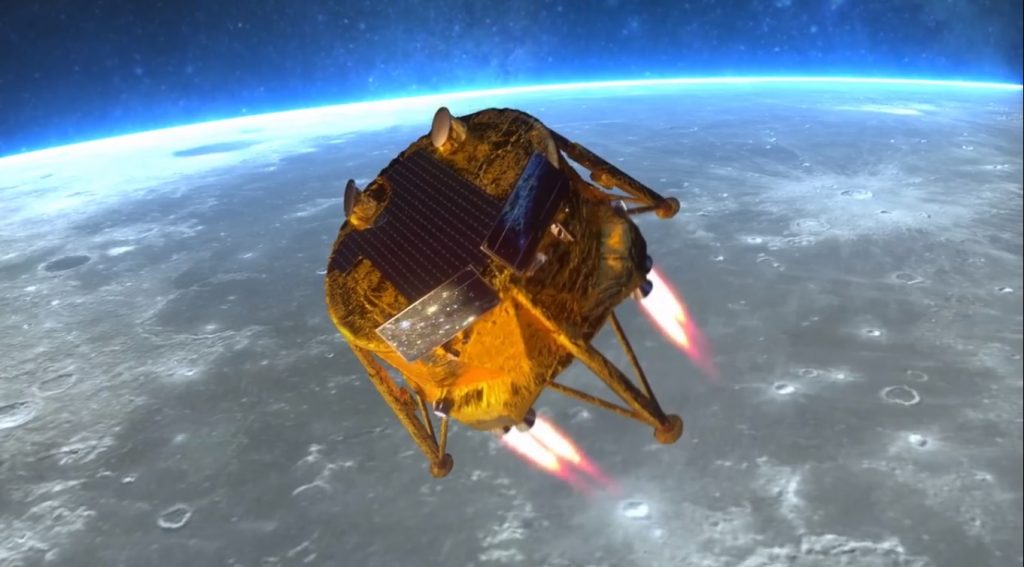 The mission dashed Israel's hopes of becoming the fourth country in the world (after Russia, China, and the US) to complete a controlled moon landing, but it still broke ground on lunar initiatives. It was a largely privately-funded moon mission, operating on a relatively modest budget (for a space mission) of approximately $100 million. Beresheet was also the smallest spacecraft ever built, by the smallest team to ever build a spacecraft, and traveled the largest distance to the moon.
And the spacecraft sent back unforgettable images and selfies.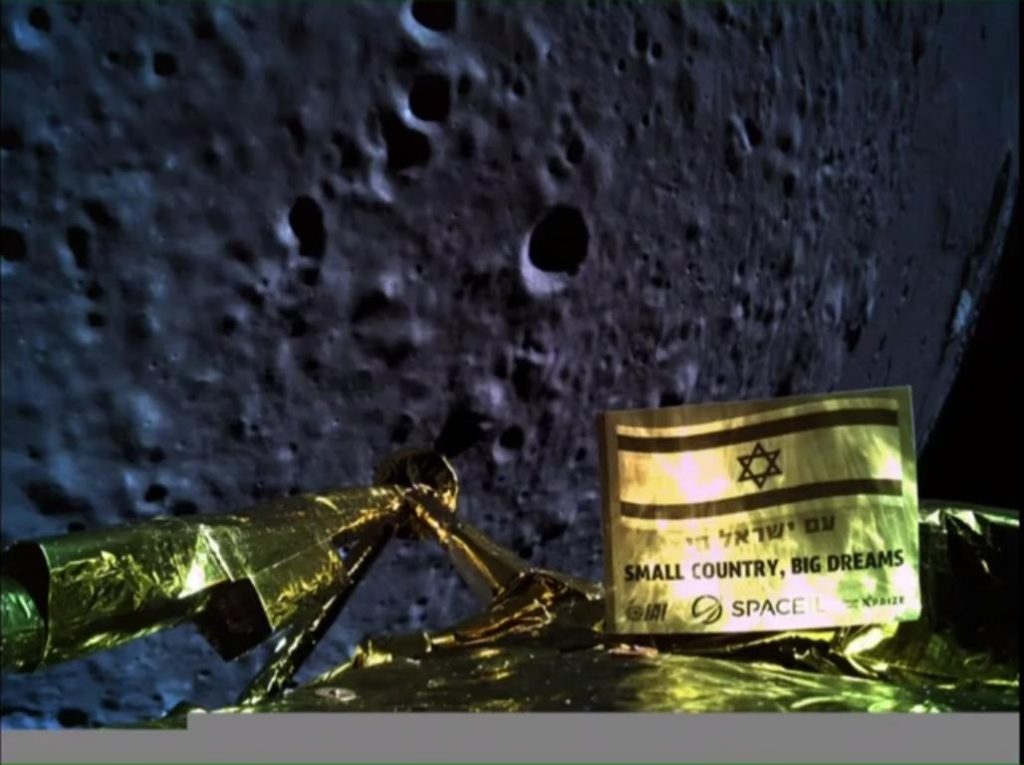 In July, Texas aerospace company Firefly Aerospace announced that Beresheet's innovative design and tech will serve as the basis for its future lunar missions. Firefly was set to build upon the Beresheet endeavor and create a new lunar lander based on the Israeli spacecraft's blueprints as part of a NASA program to deliver science payloads to the surface of the moon. Firefly was one of nine companies selected by NASA to participate in the Commercial Lunar Payload Services (CLPS).
A Holocaust Story For The Social Media Age: Eva 'Posts' On Instagram About Life In 1944's Hungary
Ahead of Holocaust Remembrance Day this year, Israeli tech entrepreneur Mati Kochavi launched a unique awareness project that received media attention worldwide.
Kochavi and his daughter, Maya, rolled out "Eva Stories" a Holocaust education project for the social media age based on the diary of the real Eva Heyman, a 13-year-old girl living in Hungary in 1944, when the invasion from Nazi Germany struck late in World War II. Heyman and most of her family were killed at the Auschwitz death camp in Nazi-occupied Poland.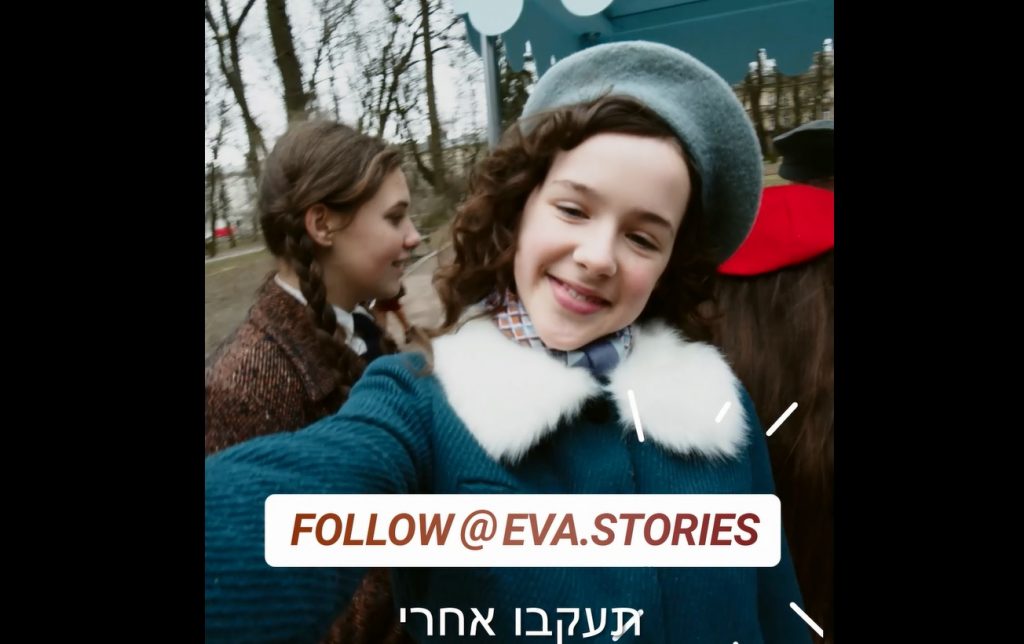 Eva Stories chronicles her life in snippets on Instagram – much like her peers do today. She was played by a British actress and the clips showed her laughing with friends, getting ice cream with a love interest, dancing, blowing out birthday candles, and showing her relatives with affection. But the videos quickly take a dark and horrific turn.
"The memory of the Holocaust outside of Israel is disappearing," Kochavi said in an interview at the time. "We thought, let's do something really disruptive. We found the journal and said, 'Let's assume that instead of pen and paper Eva had a smartphone and documented what was happening to her.' So we brought a smartphone to 1944."
Israeli Photographer Brings Female Biblical Figures To Life With Magnificent Images
Our article this year about Israeli photographer Dikla Laor and her artwork depicting biblical women really captured readers' imaginations.
Laor's project brings female biblical figures to life through the camera lens, imagining these characters' appearances, dress, and demeanor against breathtaking backdrops. Her "Biblical Women Series" includes the "first woman," Eve, the Jewish matriarchs – Sarah, Rivka (Rebecca), Leah and Rachel – Lot's wife, the Queen of Sheba, the prophetess Deborah, and Jezebel, among over 40 such photographs.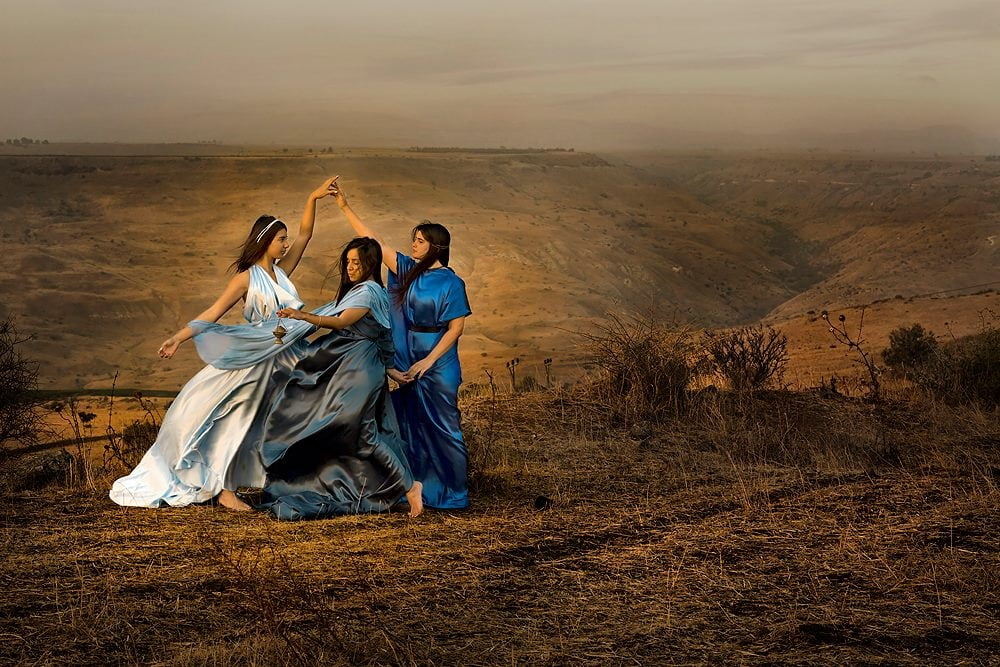 Laor told NoCamels that she can spend months, and sometimes years, thinking about a female biblical figure and trying to conjure up a frame of what a photograph of her would look like. She works with an index of female figures from the bible and spends considerable time researching and reading about a chosen figure, in commentaries, modern literature, even poetry. She said she is most influenced by the texts of the midrash, the rabbinic interpretation, by the Jewish sages.
Laor shoots in the Golan Heights where she has lived since 2005, and mainly in the summer when the earth is somewhat scorched, giving some of her photographs a desert-like look. She says she typically knows exactly what she is looking for in a given frame, from what the subject will look like, what she'll wear, what she'll be doing, and what background she wants.

Related posts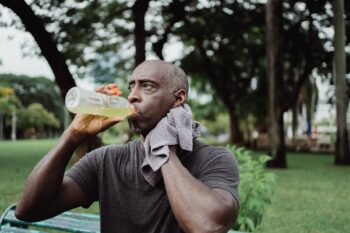 Startup Helping You Get Heart Healthy By Measuring Your Sweat
December 04, 2023