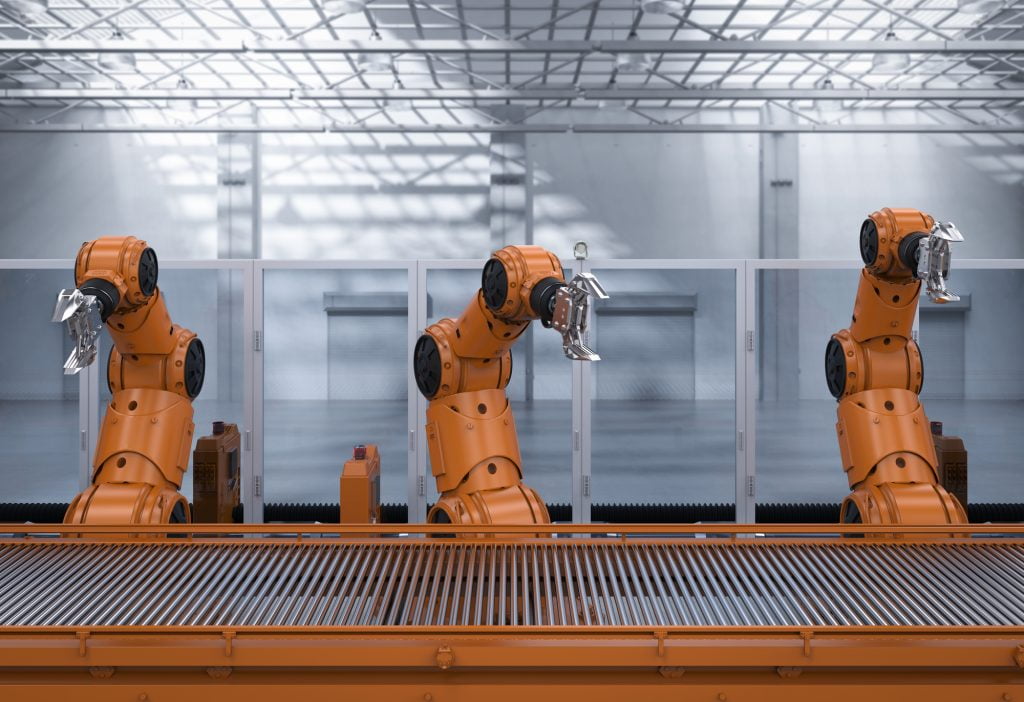 The world's first agency offering robots-for-hire in factories and other industrial environments was launched last week as part of a joint Israeli-Japanese venture to introduce more automation, digitalization, and AI processes into advanced manufacturing, or Industry 4.0.
The venture, called MusashiAI, is a collaboration between Israeli robotics company SixAI, and Japan's Musashi Seimitsu, an affiliate company of Honda Motor Corporation and a Tier I auto parts supplier.
SEE ALSO: Meet The Israeli-Made Robots Changing Lives And Advancing Robotics Globally
SixAI, founded by a team of Israeli professionals led by serial entrepreneur Ran Poliakine, the founder and former CEO of wireless power solutions company Powermat Technologies, and Musashi Seimitsu first announced the venture earlier this year at an event in Tokyo.
"As we enter this new world of disruptive innovation, organizations that embrace Industry 4.0 will enjoy the rewards of greater productivity, rapid innovation, reduced costs, and empowered employees," said Hiroshi Otsuka, president and CEO of Musashi Seimitsu, at the time. "We created Musashi AI consortium to act nimbly and efficiently and to serve as a leader of this revolution. We are excited to build a vibrant new ecosystem around Industry 4.0 because this revolution requires strong partnerships amongst like-minded industry leaders."
Last week, MusashiAI said that it launched its "fully-autonomous robots to integrate seamlessly with human workers in an industry 4.0 factory environment." As part of the project, forklift and visual inspection AI-controlled robots are being tested by Musashi Seimitsu in some of its 35 manufacturing plants worldwide.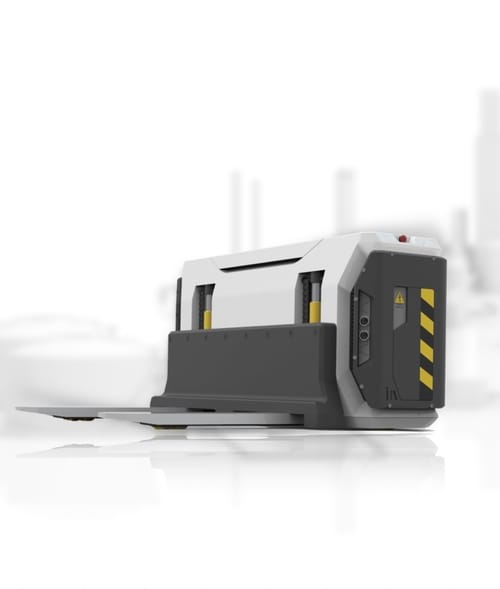 The visual inspection robot, called Automatic Inspection System (AIS), is a "quality assurance employee specializing in mechanical parts" which can perform "under 2 seconds defect detection with over 98 percent accuracy," according to SixAI. The forklift robot, officially the Fully Self-Driving Automated Forklift (FAF), can conduct fully autonomous material transport on production floors "with no need for special infrastructure," according to the company.
Both were developed in collaboration with MusashiAI which also set up a "unique business model" to provide industrial employers with the option of sourcing needed labor through their robotic employment agency, allowing them to hire robot labor by the hour or pay a task-completed-based salary rate.
"Our robot employment agency is a game-changer," said Poliakine in the announcement. "It will provide capacity in markets that struggle with labor availability either through the difficulty of the work itself or the cost pressures they face. By offering hourly or task-related salary rates, our autonomous robotic AI employees are easy to plan for and integrate in any factory workflow."
"Based on artificial intelligence and cutting-edge optics, the AIS is able to trace and replace people in quality control positions, " he explained in a post published on his website detailing the venture back in April. "The FAF navigates on its own, performing a variety of functions that previously required human interaction, with unparalleled efficiency and safety standards aimed at preventing injuries to work staff on the warehouse floor," he explained.
Sign up for our free weekly newsletter
Subscribe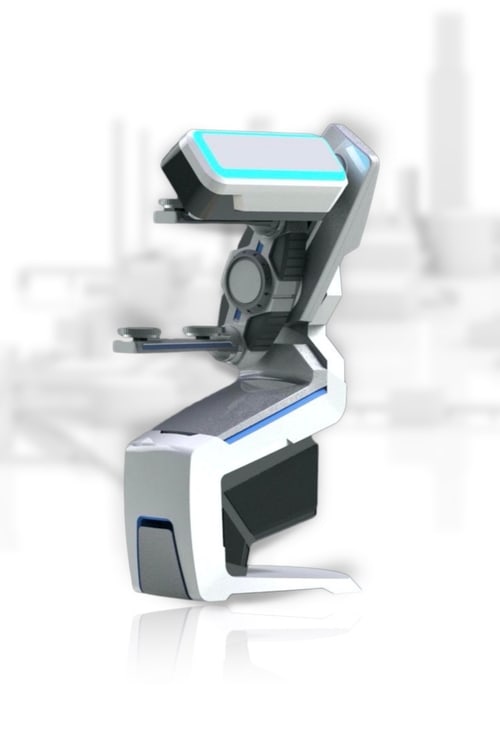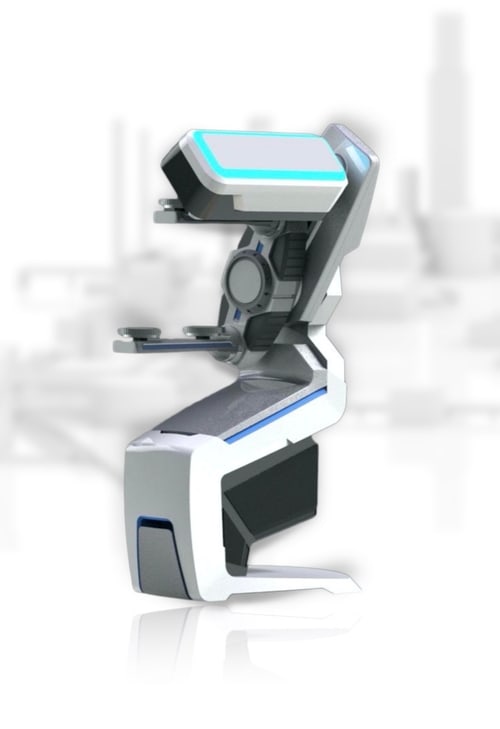 The robot employment offering will first be rolled out in Japan, and will become available in a number of countries including Taiwan, Germany, Sweden, the UK, the US and Israel in 2020, a representative for the firm has indicated.
MusashiAI, Poliakine said, believes that "through AI and automation solutions, manufacturers will be able to ramp up productivity, reduce waste and forge new business models for the 21st century, literally changing how factory employees work, collaborate and provide customer service."
Poliakine added in last week's statement that the goal was "to find ways to integrate smart robots in real-world workplaces."
"We want people and companies to be able to allocate repetitive, but essential work to robot workers, while humans focus on the more complex and engaging tasks, where they have a competitive advantage over machines," he said.
SEE ALSO:5 Israeli Companies Putting Surgery-Assisting Robots In The OR
Otsuka welcomed the partnership with SixAI which he said allows them "to step into the future."
"Our challenge is to change the world by combining AI tech with our Japanese manufacturing technology. Bringing the best new AI tech, together with our 80 years of manufacturing experience, will make this happen. This is a great step towards the future," he said in a company statement.
Poliakine's SixAI is also developing four other AI-robotics solutions (six in total, as suggested in its name): the Autonomous Materials Handling Systems (AMHS) targeting semiconductor manufacturing, a solution for last-mile delivery automation addressing one of the largest retail challenges; a group of AI robots targeting the food and beverage, retail, and HR industries; and a security robotics solutions for businesses, transportation ports, and cross-border locations.
Related posts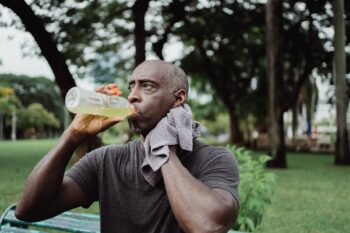 Startup Helping You Get Heart Healthy By Measuring Your Sweat
December 04, 2023