Three high-tech incubators are set to be established in local periphery towns in Israel, the Israel Innovation Authority (IIA) announced Monday.
The incubators will be located in the northern Israeli town of Karmiel, at the Idan HaNegev Industrial Park near the southern Bedouin city of Rahat, and in the southern city of Yeruham in the Negev desert as part of the IIA's Startup Division's program.
The incubators will assist with the establishment of 130 startups over the course of five years, with a budget of up to NIS 1 million (about $288,000 per startup, according to an IIA statement.
They will support entrepreneurs from concept to market entry through the IIA's various support programs. The incubators will provide investment support, mentors, strategic partners, investors from Israel and abroad, and access to laboratories, production facilities, pilot programs and more.
"Establishing technological incubators in the periphery is a significant milestone that is expected to generate significant economic value in the local ecosystem, attracting numerous investments, industry, and human capital," said Eli Cohen, Israeli Minister of Economy and Industry.
He also said that the establishment of these centers will result in the "increase of high-tech companies opening R&D operations in the periphery, a future increase in the number of active high-tech employment centers, an increase in high yield jobs and a decrease in migration of professionals to the center of the country."
The incubator in Carmiel will be established by franchise holder I 4 Valley.
I 4 Valley was selected to operate an Industry 4.0 incubator in Carmiel and in the Galilee.
Sign up for our free weekly newsletter
Subscribe
The incubator near Rahat will be called Innegev. Innegev was selected to operate an incubator in the fields of cleantech, agritech, plastics, and advanced industry in the northern Negev.
The incubator in Yeruham will be a medical cannabis incubator called CanNegev. It will be operated by a consortium that includes Jerusalem-based equity crowdfunding platform OurCrowd, private label over-the-counter pharmaceuticals manufacturer Perrigo, and Israeli licensed cannabis cultivator BoL Pharma.
The franchise holders were selected in a competitive process in which twelve diverse, high-quality proposals from throughout the periphery were submitted to the Israel Innovation Authority.
The program to establish incubators in the periphery is intended to encourage local entrepreneurship and create startups with a high chance of expanding and creating quality jobs in the area, according to the statement.
"The incubators will bring significant added value to support technological entrepreneurship in the periphery, whether via entrepreneurs or research institutions, by granting access to their wide network of contacts and potential clients and by using their vast business and technological experience in bringing products to market," said Aharon Aharon, CEO of the Israel Innovation Authority.
Related posts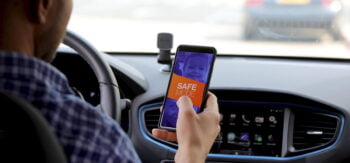 Israeli Tech Deters Distracted Drivers In New Italian Pilot
November 28, 2023