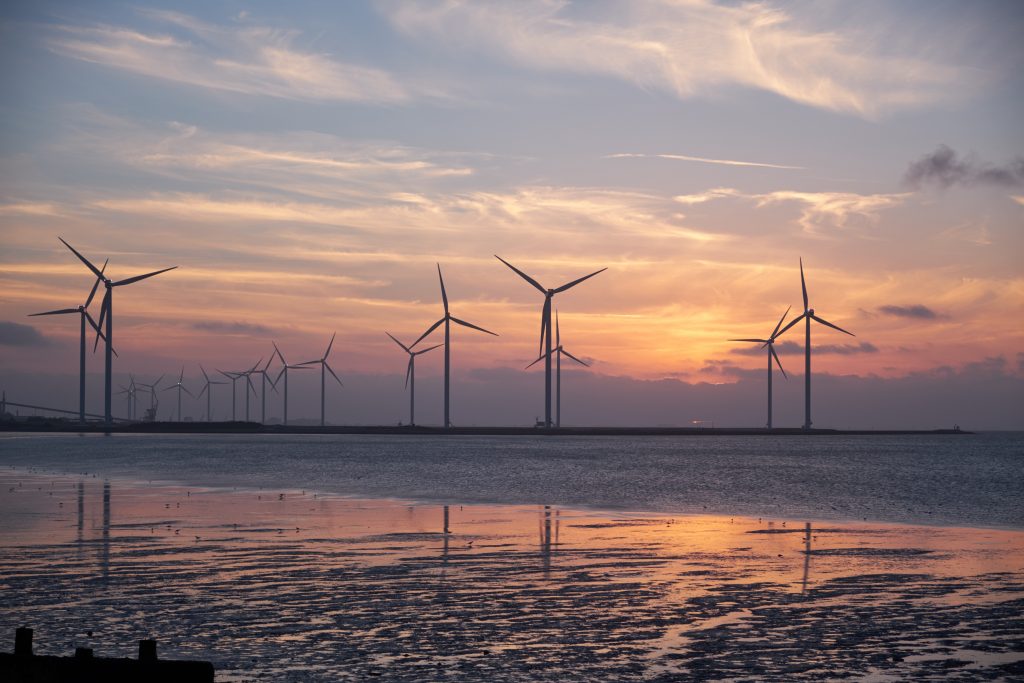 The Israel-US Binational Industrial Research and Development (BIRD) Foundation is set to invest $6.4 million in seven joint clean energy ventures selected by the US Department of Energy (DOE), Israel's Ministry of Energy and the Israel Innovation Authority, the organization announced last week. The investment will run under the BIRD Energy program with a total value of $15.4 million in sectors such as natural gas, water-energy nexus, and energy efficiency. This includes $9 million of cost-share from the companies selected for funding.
BIRD Energy was created in 2009, three decades after the BIRD foundation itself was established in 1977 to foster collaboration between Israeli and American industries. Over the past 10 years, BIRD Energy has funded 49 projects with a total government investment of approximately $38 million, in addition to the $49 million in matching funds from the private sector, according to the announcement.
SEE ALSO: US-Israel Foundation Seeks Joint R&D Proposals For Renewable Energy, Natural Gas Projects
Each of the seven selected ventures involves one Israeli company and one American company. The projects address energy challenges and opportunities of interest to both countries, the foundation said. They focus on commercializing clean energy technologies that improve economic competitiveness, create jobs, and support innovative companies.
The selected ventures are the following:
Israeli company Chakratec, which developed kinetic energy storage technology for fast and ultra-fast electric charging, will partner with the Miami-based Blink Charging Co., a provider of electric vehicle (EV) charging stations services, to develop and demonstrate boosting EV charging through energy storage system.
EcoPlant Technological Innovation Ltd., a Kibbutz Gevim-based company that provides a cloud-based platform for energy control, and American company Atlas Machine and Supply, based in Louisville, KY, will develop a novel solution to optimize energy efficiency and improve the quality of compressed air systems for the food and beverage industry.
Elbit Systems, the Haifa-based defense and homeland security manufacturer and contractor, and Ballard Unmanned Systems, a subsidiary of Massachusetts-based Ballard Power Systems which develops clean energy products and systems, will develop a hydrogen-powered vertical take-off and landing drone for long endurance and zero-emission.
Eta-Bar, a Petah-Tikva-based startup that is developing a patent-pending offline-power-supply technology specifically for IoT devices, and Adesto Technologies, a Santa Clara provider of advanced semiconductors and embedded systems for IoT, will develop an efficient power supply for grid-connected electronic devices.
Exency, a Sderot-based company developing a high-efficiency engine based on novel thermodynamics, and Brayton Energy, a company that researches environmentally responsible alternative energy sources, will develop a low cost and high-efficiency solid biomass and solid waste fueled electricity generation system.
Netafim Irrigation, the Tel Aviv-based company developing tailor-made irrigation and fertigation solutions for millions of farmers around the world, and Polaris Energy Services, a California energy management company, will develop an integrated irrigation and energy management system.
Ramot, the technology transfer arm of Tel Aviv University and Gas Technologies, a Michigan-based company that sells, stores and distributes specialty gases and chemicals, will develop scalable production of a novel methane dry reforming catalyst and its implementation into a synthetic fuel plant.
"Promoting innovation in the field of clean energy technologies is a joint goal of the Israel Innovation Authority, and the US," said Aharon Aharon, CEO of the Israel Innovation Authority. "This collaboration brings significant value for the development of the cleantech industry in both countries as well as the promotion of additional sectors through effective energy management. The joint projects that have won this round of financing presented promising technological innovations that address clean energy challenges in both countries and worldwide."
"The BIRD Energy program continues to deliver results, to the benefit of both the United States and Israel," said Dan Brouillette, US Secretary of Energy, in a statement.
Sign up for our free weekly newsletter
Subscribe
SEE ALSO:US-Israel Foundation To Invest $7M In 8 New Joint Projects In VR, Cybersecurity, NanoTech
"The innovative clean energy companies awarded to date have commercialized seven new energy technologies and attracted more than $450 million in follow on investment, creating jobs in both countries. I'm excited by the prospect of awardees announced today to contribute to continued success of the program," he added
The BIRD foundation facilitates cooperation and matchmaking between US and Israeli companies in a range of technology sectors and provides selected projects with funding of up to 50 percent of a project's development cost. BIRD does not claim any equity or intellectual property rights in the participating companies or in the projects themselves.
Among the Israeli companies that have taken part in previous BIRDfoundation programs are Softwheel, which developed innovative wheel suspension technology, ReWalk Robotics, the maker of wearable robotic medical devices for individuals with lower limb disabilities, and DouxMatok, a startup that developed a patented sugar reduction solution.
The foundation has provided over $300 million in grants since its inception, according to internal figures.
Related posts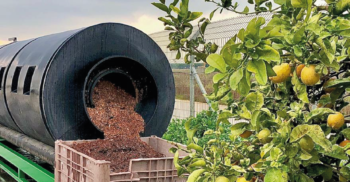 Compost Drum Turning Muck Into Money, Shrinking Israeli Landfills
September 19, 2023