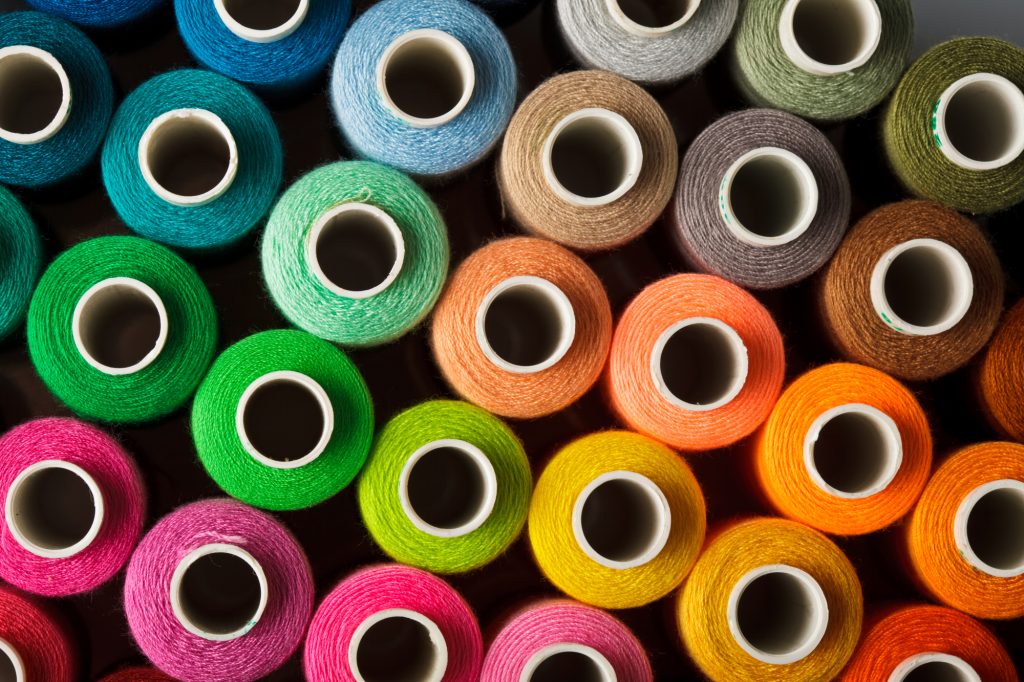 This article was written for NoCamels by ZAVIT – Science and Environment in Israel
With many people choosing to move towards a more sustainable lifestyle, one industry has stayed largely behind in its methods. The fashion industry, which produces 20 percent of the world's wastewater through textile dyeing, is the second-largest water pollution contributor in the world. Traditional thread dyeing uses 70 liters of water for one kilogram of thread.

This summer, 32 major clothing companies and fashion brands including H&M, Burberry, and Chanel signed a pact promising to take action to reduce their negative impact on the environment. By eliminating single-use plastics, reusing old clothing, sourcing sustainably grown agriculture, and using less water, the goal is for the fashion industry to have a net-zero carbon footprint by 2050. While a commendable step, the pact is not legally binding and difficult to enforce. A more specific and dependable change is needed.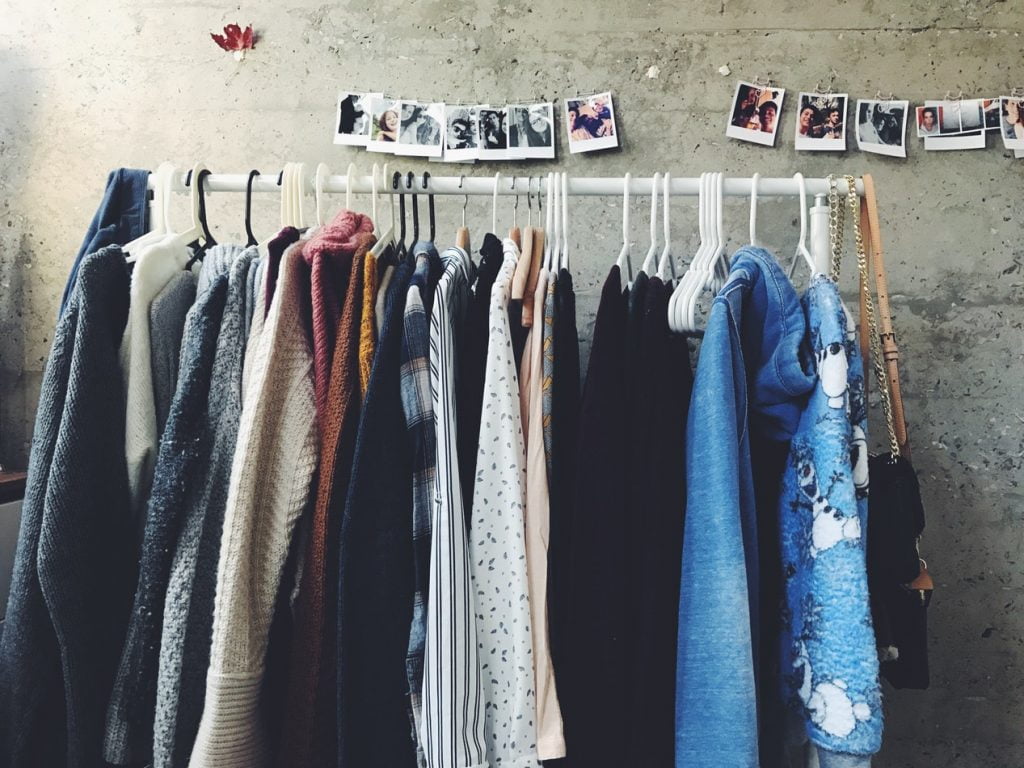 Twine, a young Israeli startup specializing in digital thread dyeing, is taking a major step in the right direction to revolutionize the textile dyeing process. Based in Petah Tikvah, the company has come up with a way to dye thread using new technology that will not give off CO2 (carbon dioxide) emissions or produce wastewater.
SEE ALSO:Israel Startup Syte Reinvents The Shopping Experience With Visual AI, Nabbing Another $21M In Funding

Twine developed the TS-1800, the world's first digital thread dyer that is just 2 meters by 1.5 meters in size and does the job in minutes, eliminating the need for manual labor as well as its risks. The device does not use any water and saves on logistics by bringing the dyeing process in-house to manufacturers, designers, and apparel producers.
"Our Twine Digital Thread Dyeing system unleashes the power of thread, at the touch of a button. The fast-paced digital transformation of the textile industry is challenging both for production and its environmental impact. We are excited to bring solutions that will have much needed and crucial economic, social and sustainability benefits," said Twine co-founder Alon Moshe in an April statement unveiling the system.
To use the system, one would need to load raw white thread, select the desired shade and light, and begin the process. The thread is dyed using Twine's digital inks mixed in precise amounts for the desired color and then dried in a drying chamber. It is then applied with a lubricant and emerges ready-to-use in minutes for sewing, knitting, and embroidery.
The choice is between millions of colors and shades as well as color gradients, Twine says.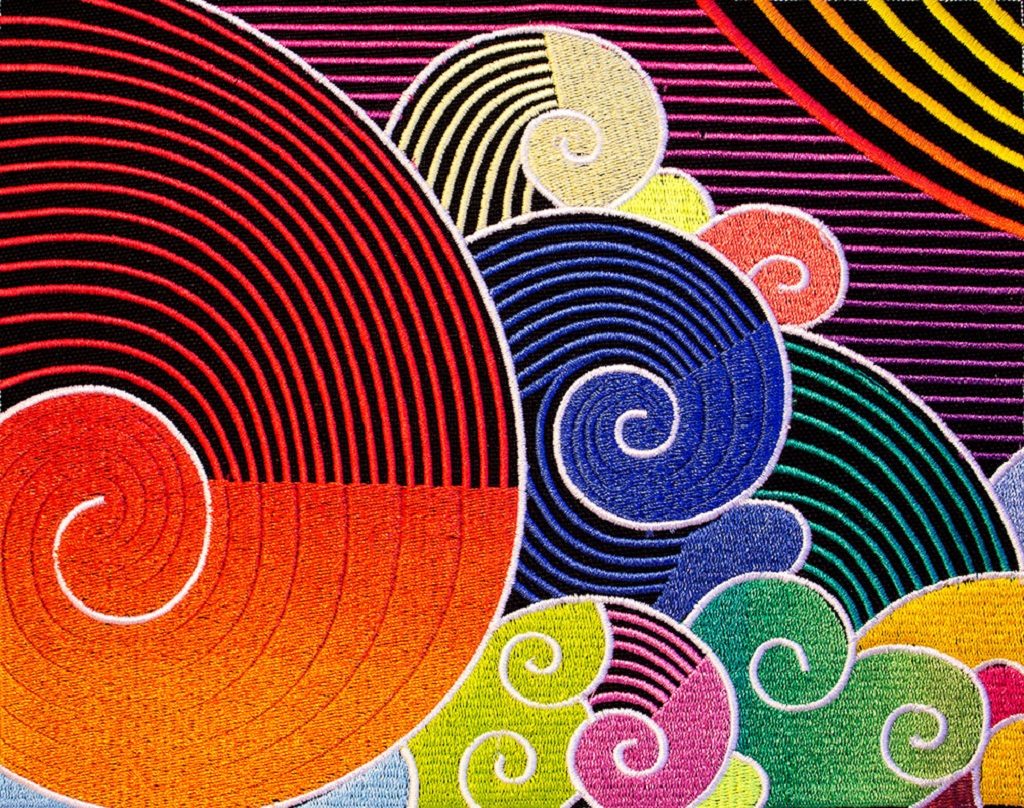 The startup says its disruptive technology is revolutionizing the thread, fabric and garment industries by "eliminating the long, messy, cumbersome conventional bulk dyeing of thread that is common practice today."
Sign up for our free weekly newsletter
Subscribe
Fashion industry practices have not really been updated since the Industrial Revolution, and factories are still producing copious amounts of wastewater, releasing toxins, and in some cases exploiting workers, Twine's founders, Alon Moshe and Erez Moshe, noted. For environmental, ethical, and economic reasons, they felt a radical change was needed and set up Twine in 2015 with a growing team of professionals with deep experience across a variety of disciplines, including physics, nanomaterials, AI, and mechanics.
Twine also developed a color matching app called SnapMatch, that allows designers to place a calibration card on a color sample, upload it to Twine's cloud-based data system which compares the color on the calibration card to the desired color and uses an algorithm to create an exact color match, the startup's marketing manager, Adi Mandel, explains.
This algorithm is then sent to the machine to begin the process.

By perfecting the color of the thread this way, Twine says it allows designers to worry less about the time and money wasted on errors and imperfections, eliminating the need for wasted samples of the wrong color that would either be stored or disposed of.
This method also does away with the back and forth travel of the samples, which can take weeks, drive up costs, and has a large carbon footprint. Typically, samples are sent back and forth between western countries and countries in South and East Asia at least two to three times.
Mandel says Twine's quick dyeing process uses zero water instead of submerging thread into a pot of dyed water. There are no fumes being emitted and only electricity is needed to run the machine."
Not only are there environmental benefits to this dyeing process, but companies can also count on accuracy, Mandel explains: by using an algorithm instead of manually dyeing material, the process allows for gradient and customizable designs, and colors for customers can be made much more efficiently.

Twine's tech is not available to the public yet, but the company is in the process of beta testing with Delta Galil, an Israeli textile company that works with major brands like Victoria's Secret, Calvin Klein, and Nike.

Last year, Twine raised a strategic investment round, reported at $22 million, co-led by New Era Capital Partners and Maverick Ventures Israel, with strategic investors COATS group, a British multinational and the largest manufacturer and distributor of sewing thread and supplies, and HP Tech Ventures, joining the financing.
Related posts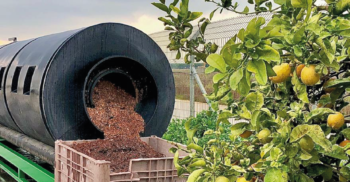 Compost Drum Turning Muck Into Money, Shrinking Israeli Landfills
September 19, 2023