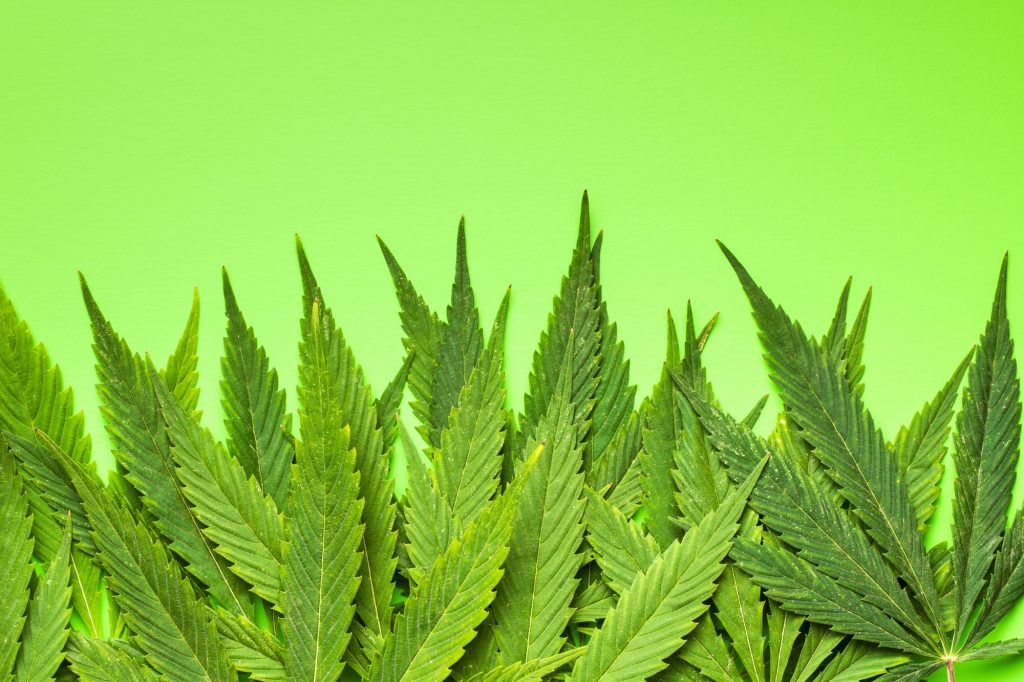 This article is a guest post on NoCamels and has been contributed by a third party. NoCamels assumes no responsibility for the content, including facts, visuals, and opinions presented by the author(s).
Yona Cymerman is co-founder and COO of Can Innovations, an Israel-focused cannabis innovation hub. The hub offers consulting, commercialization strategies and business development activities, and leverages a tremendous network of Licensed Producers and investors to bring Israeli cannabis innovations to the Canadian market.

The Israeli cannabis market is teeming with potential. Israeli technology companies abound, often with great ideas and strong teams in place. But the tsunami of investments that industry experts predicted would flow into Israel haven't come to fruition yet.
While there have been some significant investments in the industry, most have gone to cultivators (cannabis growers), and not the incredible products that are being developed based on real science that leverage the startup nation's reputation for innovation.
SEE ALSO: New Initiative Brings High Hopes For Canada-Israel-US Cannabis Tech Partnerships
As a burgeoning industry, there is a short window of opportunity for startups and entrepreneurs who are developing innovative technologies to gain an impressive market share quickly. However, in order to attract investors and partners, the technologies being developed must have clear advantages over competitors, must solve existing problems, and must fit the ever-changing regulatory limitations.
Based on many discussions with investors and the biggest licensed cannabis producers in Canada, we found that the lack of a clear commercialization strategy that properly grasps the international market is often a deterrent for international investors and partners. By not clearly demonstrating a supported go-to-market strategy that shows thoughtful and realistic comprehension, Israeli cannabis tech companies are making it difficult for themselves to succeed.

While some claim that lack of export infrastructure is why they haven't been able to bring products to market or raise capital, this approach is too insular and misses the fact that while the world recognizes Israel's capabilities in science and R&D, a company needs more than that in order to succeed. Similar to other industries where Israel is a leader, the world is not looking for Israeli-grown products, they want Israeli technology and brains which has no limit on export.
By not clearly demonstrating a supported go-to-market strategy that shows thoughtful and realistic comprehension, Israeli cannabis tech companies are making it difficult for themselves to succeed
There is an inherent barrier to entry for Israeli companies created by distance. But beyond that, there are gaps in business etiquette. Overarching secrecy, strong-arm negotiation tactics, unreasonable valuations and empty promises are holding the investor community back from putting down significant capital in Israel.
At Can Innovations, a canna-tech innovation hub based in Israel and Canada, we often see Israeli companies present truly innovative technologies but lacking an understanding of regulatory compliance. For example, to bring almost any piece of equipment that will be plant-touching into Canada, it must be Health Canada compliant. Even companies that are developing formulations must have a local licensed partner if they wish to sell in Canada. Many are expecting investors to give money without proving a viable business case. Investors have expressed frustrations at the lack of understanding regarding what the market wants, the sharing of information and the need for transparency.

The Israeli cannabis market often misses what is happening in other international markets. Unlike the traditional tech market where trends move slowly, cannabis regulatory changes and consumer trends are constantly shifting and evolving. For example, in North America and especially in Canada, there is a medical cannabis market but there is very little differentiation between medical and recreational products. Neither product can make claims and are rarely covered by insurance. Therefore, many patients or customers buy their cannabis from recreational retailers, even if it's for medical use. Customers buy recreational cannabis to help them relax or sleep (medical) just as often as they go into a recreational retail store to "get high."
Sign up for our free weekly newsletter
Subscribe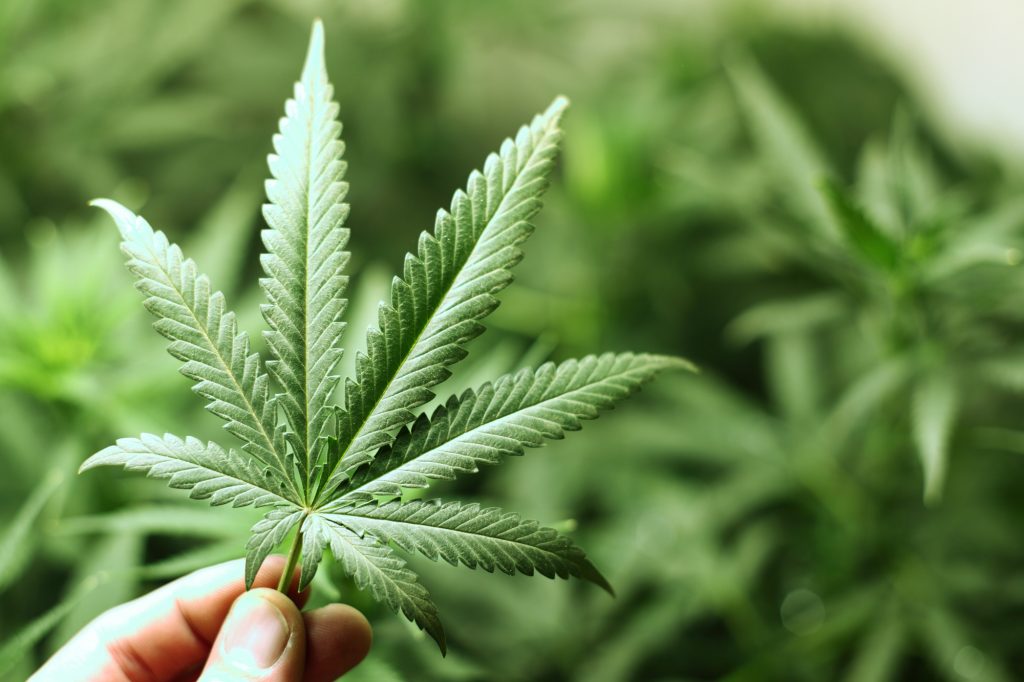 However, when Israeli cannabis companies speak about medical cannabis, they really mean pharmaceutical usage, where a patient comes to a physician with an ailment like fibromyalgia, eczema, insomnia, etc. and the doctor tells them exactly what to take, how much to take and how often. But that level of pharmaceutical usage is almost non-existent even in the most developed medical markets.

Every company is competing with hundreds of other companies for attention – from every region in the world – and regulations are changing on an almost daily basis. While the Israeli technology may be superior, that won't matter if the company can't break through the noise and build relationships.
Not knowing how to bring your product to your target market, who your competitors are, or if alternatives already exist is an error we see every day. Investors are bombarded by new ideas and they won't spend time on a company that makes promises it can't substantiate with real science, won't divulge information, is focused on many things instead of doing one thing really well, is slow to follow up, or is difficult to work with – regardless of how impressive the product may be. If an investor or partner asks you what makes your technology better and the only answer you have is 'trust me', you can be assured that they will smile politely and move on.
If an investor or partner asks you what makes your technology better and the only answer you have is 'trust me', you can be assured that they will smile politely and move on
The business side of the global industry has matured and is now behaving much more like traditional markets. Investors are smarter, no longer investing in an idea but taking a more analytical approach and only investing in a commercially viable company. Technology companies can't rely on the next great idea. They must show commercialization plans including a solid strategy, distribution agreements and a logical approach to partnership expectations. Company valuations are based on comparables, revenue and real potential. Telling an investor to 'make me an offer' simply won't fly.

Investors want to see revenue generation, a pilot, testimonials – even if small, and a team that is open to creative partnerships. We can look at BOL as an example, a company that launched an IPO with a valuation of $1 billion with a few million in revenue, which ultimately failed. Just like in any other industry, multiples are based on revenue and concrete strategies, plus investors that get in early need room to see an upside for their risk.
SEE ALSO: Blue, White, And Green? How Israel Is Leading The Global Cannabis Revolution

Investments are still taking place every day in the cannabis space. But more are moving downstream to brands, retailers and technology companies. The discrepancy between the impressive technologies that Israeli companies have to offer to how they are perceived by the international market is huge. The discrepancy between the technologies those companies are developing, to what the market actually needs and is ready for, is even bigger.
So, no, the Israeli cannabis bubble didn't burst, it just grew a thicker skin. If Israeli players want to succeed in the global market, they need to step up and present a solid business structure and realistic expectations to secure the capital needed.
With these tools in place, Israel still has the opportunity to push the entire global industry forward with safe, stable, science-based cannabis products for everyday usage and treatment.

Related posts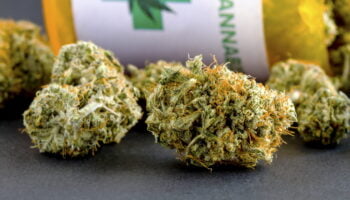 Teaching The World The Benefits Of Cannabis
January 23, 2023