The Visa Innovation Studio in Tel Aviv announced on Wednesday a new partnership with three Israeli financial tech companies focused on advanced payment solutions for the retail and B2B sectors.
Visa's innovation lab was set up last year as a shared space for the US multinational corporation to tap into Israel's FinTech ecosystem.
"Our Innovation Studio in Tel Aviv focuses on investments and creating business partnerships with Israeli Fintech and Paytech companies whose value offering is significantly driven by payment solutions," said Shahar Friedman, head of the Visa Innovation Studio in Tel Aviv, in a statement Wednesday. "Visa cooperates with these startups to support their growth and development by leveraging the reach, capabilities, and security VisaNet, the company's global payment network, offers."

"Fintechs and Paytechs are transforming the global payments ecosystem at a rapid pace, changing the way people invest, manage money, receive loans, and send real-time payments to friends and family," he added.
The three companies selected for the partnership are ChargeAfter, a New York-based point-of-sale financing platform that empowers retailers to offer consumers personalized financing options at checkout from multiple lenders; Mesh Payments, a Te Aviv-based B2B payments service focusing on making cross-border transactions fast and simple by enabling payments through prepaid virtual cards, and which operates globally; and Zooz by PayU, which provides online payment solutions to retailers in 18 countries.
The innovation studio's previous partnerships include those with AU10TIX, which automates customer ID authentication and onboarding initiation; HopOn, which has developed an innovative mobile payment and ticketing platform for public transportation; Idomoo, which offers personalized video as a service platform, and which in partnership with Arkia Israeli Airlines and Visa launched a local marketing campaign that addressed passengers with personalized videos on the advantages of using a Visa card at tourism destinations; and Personetics, which offers AI-powered cognitive banking solutions that allow for personalized customer experiences. Visa has innovation studios in Berlin, Dubai, London, Miami, New York City, San Francisco, San Paolo, Singapore, and Stockholm.
Related posts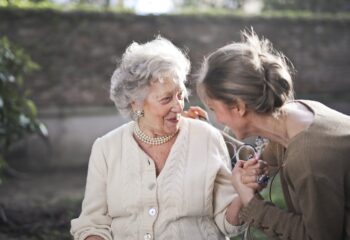 New Israeli Breakthrough In Understanding Onset Of Alzheimer's
October 03, 2023