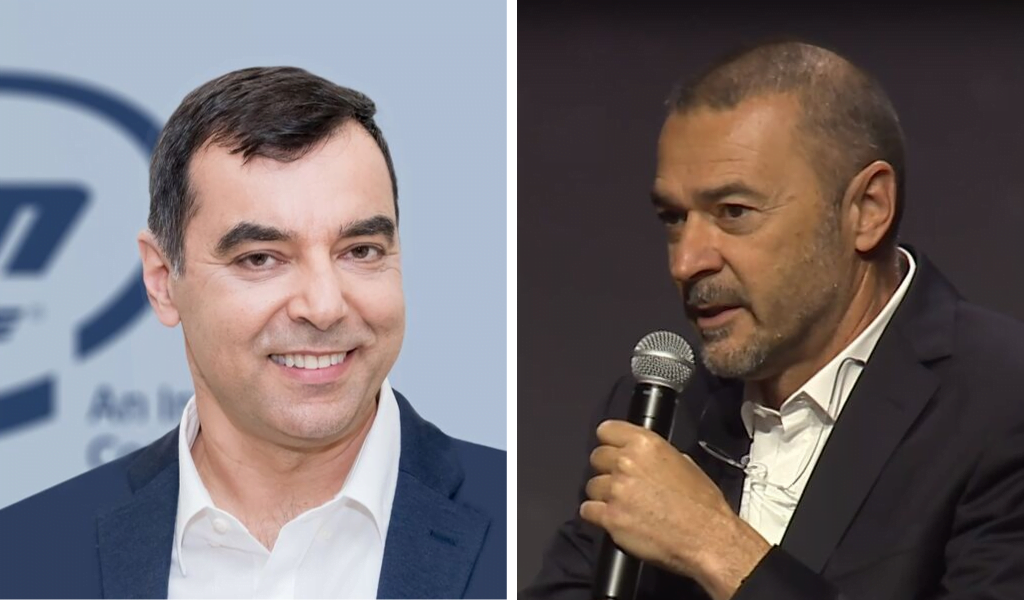 Israeli tech entrepreneurs Marius Nacht, co-founder of Israeli cybersecurity firm Check Point Software, and Amnon Shashua, co-founder of Mobileye (acquired by Intel for over $15 billion), are expected to establish a new digital bank in Israel – the first new bank in the country in 40 years – after receiving the nod from Israel's central bank.
The Bank of Israel (BOI) announced on Tuesday that it was prepared to grant Nacht and Shashua a banking license in a bid to boost competition in Israel's banking sector.
Bank of Israel Governor Professor Amir Yaron, and Supervisor of Banks Dr. Hedva Ber said they notified the entrepreneurs of the green light after a comprehensive review of their business plan by the Banking Supervision Department.
According to the plan, Nacht and Shashua intend to establish the digital bank without physical branches in about a year and a half, and to "focus on providing banking services to households, including providing credit, receipt of deposits, management of bank account, and providing securities purchasing and sales services," BOI said. Clients will be able to make various payment transactions, including via debit card, transfers, cash withdrawals and so on.

The digital bank will be a welcome addition to Israel's banking sector which is dominated by Bank Leumi and Bank Hapoalim. The duopoly has approximately 55 percent of the market share, and each run their own digital banking units, Pepper and Bit, respectively. A number of smaller banks including Bank Mizrahi-Tfahot, Benleumi, and Bank Discount, also operate in the sector.
"A new bank is being launched, after about 40 years in which no new bank was established in Israel," said Ber, adding that "the fact that two leading entrepreneurs – Mr. Marius Nacht and Prof. Amnon Shashua, who were one of the founders of Checkpoint and Mobileye respectively – are groundbreaking innovators in large industries, have chosen to invest their capital and their enthusiasm in establishing a new bank, is good news that indicates change."
Nacht and Shashua are leading entrepreneurs in Israel's tech and innovation ecosystem. In addition to having co-founded Check Point Software in 1993 alongside Gil Shwed and Shlomo Kramer, Nacht is also the co-founder of aMoon Fund, which invests in mid- to late-stage companies in the health and medical technologies field, as well as a private investor in Israeli ventures. Shashua, a computer science professor, co-founded Mobileye, a developer of vision-based advanced driver-assistance systems, in 1999 with Ziv Amiram. Intel acquired Mobileye for $15.3 billion in 2017, the largest exit for an Israeli company so far. Shashua serves as Mobileye's CEO and is senior vice president at Intel. He is also co-founder of vision assistance company OrCam Technologies.
Sign up for our free weekly newsletter
Subscribe
"I wish the entrepreneurs success in establishing the new bank, which I hope will lead to increased competition and the advancement of innovation in banking in Israel," Yaron, the Bank of Israel governor, said in the statement.
"I attribute great importance to new banks entering the system, which is made possible thanks to the significant steps by the Bank of Israel and the Ministry of Finance to remove entry barriers. The banks are vital to the Israeli economy, and the Bank of Israel will accordingly continue to support the stability of the banking system," he noted.
The central bank said the establishment of the new digital bank would be made possible due to a number of reforms and removal of barriers in the banking sector including an overhaul to the process of granting a bank license, close guidance of the entrepreneurs by a designated team established to support new banks, the lowering of the initial capital requirements for establishing a bank and the capital ratios, and the establishment of a credit data system to allow for the provision of credit under competitive conditions by banks and new players.
The new bank will have access to all of the Bank of Israel's liquidity tools (monetary loans and monetary deposits) and various payment systems, and will have the ability to provide all the services provided currently by existing banks, BOI said.
Reuters cited a source close to Nacht and Shashua as saying that together they will "invest $60 million in the bank and expect to bring in more investors who will inject at least another $60 million."
"We are proud to be the first group in about 40 years to receive a license from the State to establish a new bank in Israel, and we obviously thank the Bank of Israel and the Ministry of Finance for the vision and the courage to lead a process to encourage innovation and competition in the banking industry. It is worth noting that we are in the initial establishment stages, and there remains a long path before us," Nacht and Shashua said jointly.
Related posts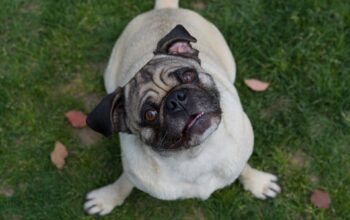 AI Doggie Doctor Diagnoses Breathing Problems In Pugs & Boxers
December 10, 2023