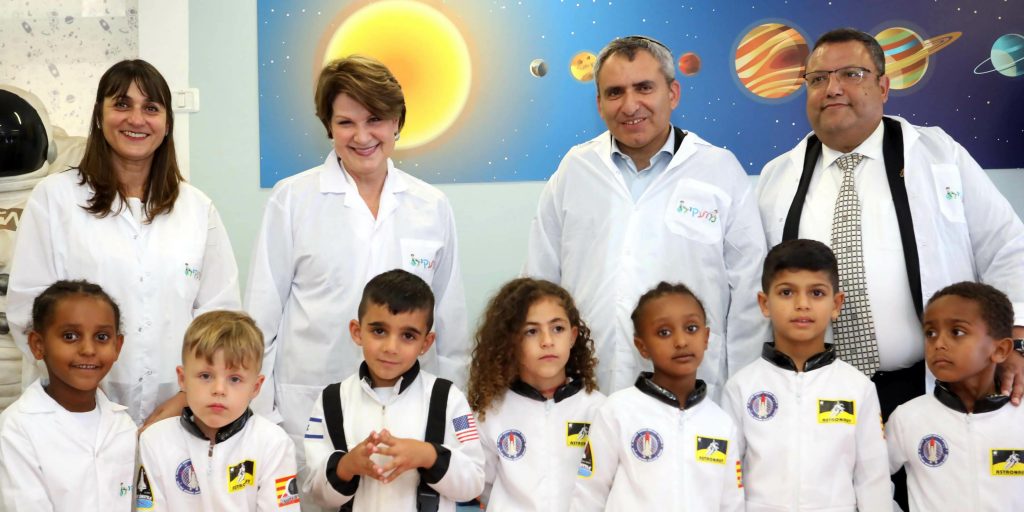 US aerospace company and airplane manufacturer Lockheed Martin, the maker of the F-35 stealth fighter jet, working alongside the philanthropic organization Rashi Foundation, the Ministry of Jerusalem Affairs and Heritage, and the Jerusalem Municipality, inaugurated on Tuesday a new preschool in Jerusalem focused on technology and science.
The preschool is part of Lockheed Martin's network of STEM (Science, Technology, Engineering, and Mathematics) schools called MadaKids (Mada in Hebrew means science), which already run educational programs for preschoolers in kindergarten and pre-kindergarten in the southern Israeli cities of Beersheba and Kiryat Malachi. MadaKids started as a pilot program in Beersheba in September 2015 and expanded to Kiryat Malachi a year later.
The establishment of the preschool was announced last year by the Jerusalem Municipality. It was initially expected to open in the 2018-2019 school year.
Jerusalem Mayor Moshe Lion attended the opening event on Tuesday in the Jerusalem neighborhood of Kiryat Menachem, as did ministry officials and Lockheed Martin representatives.
The aerospace giant also announced that it was expanding its support to include an after-school STEM enrichment program. Currently, MadaKids kindergarten graduates go on to participate in a robotics program sponsored for grades 1-3. The new, expanded program will now assist MadaKids graduates through grades 4-6, "ensuring continued STEM education and mentoring support from kindergarten all through the end of elementary school," according to a statement sent out by the Government Press Office.
Lockheed Martin chairman, president and CEO Marillyn Hewson said in a statement, "MadaKids kindergartens are a symbol of the lasting dedication Lockheed Martin has to the Israeli people. Today's celebration marks a new milestone and expansion in our partnership."
Lion said: "Advancing STEM education is the future growth force of Israel's economy in general and of the city of Jerusalem in particular."
"The new MadaKids kindergartens will nurture our young children and inspire them to become the engineers and entrepreneurs of the future. Jerusalem is most suitable for STEM kindergartens because of the city's scientific and technological education approach," he added.
Minister of Jerusalem Affairs and Heritage Ze'ev Elkin said the city was "delighted to have this project in Jerusalem with one of the world's leading technology companies, after the great success of the project in Beersheba and Kiryat Malachi. Establishing this kindergarten in Kiryat Menachem will strengthen the neighborhood and make it attractive to young families."
The MadaKids program has a rich curriculum of more than 300 study hours annually in science, technology, engineering and mathematics, delivered by specially trained kindergarten teachers.

"Introducing children to science and technology fields in preschool, and continuing to do so as they grow older, is highly important for the economic as well as social growth of individuals and the country as a whole," said Rashi Foundation CEO Michal Cohen.

Related posts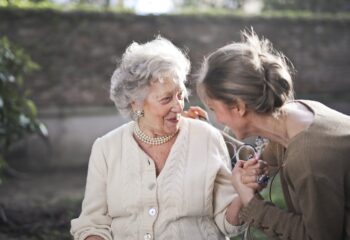 New Israeli Breakthrough In Understanding Onset Of Alzheimer's
October 03, 2023