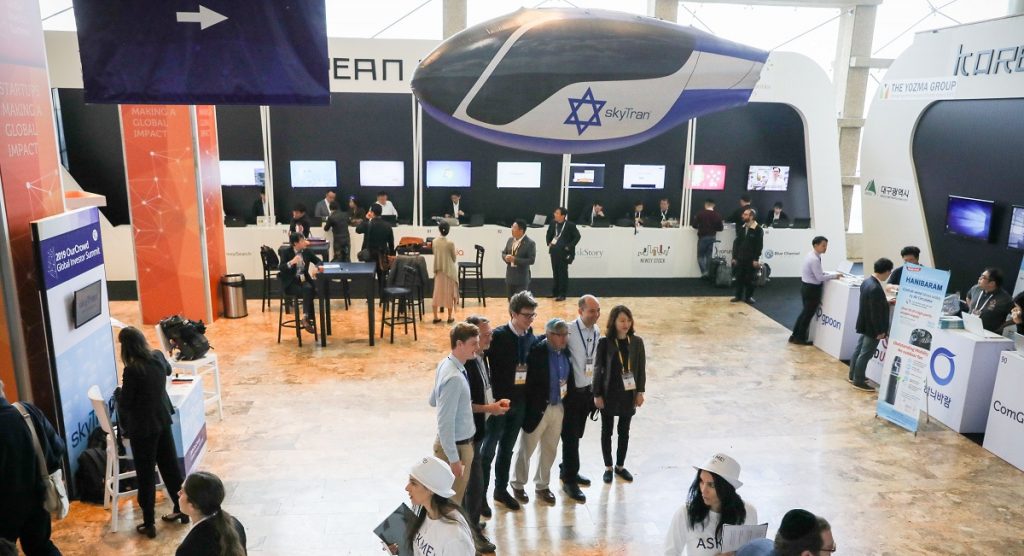 OurCrowd held its biggest-yet annual Global Investor Summit at the International Convention Center in Jerusalem on Thursday, welcoming some 18,000 guests from over 180 countries across the world, including tech entrepreneurs, government officials, and representatives from some 400 multinationals.
The focus of the fifth annual event was on startups with a world-changing social impact and investment in tech and innovation that seeks to solve global challenges in fields such as healthcare, public safety, environment, mobility, cybersecurity, food, and agriculture.
"We need to do good, and make money," said OurCrowd CEO and co-founder Jon Medved at the event. "That's what impact investing is all about. We need to attack global challenges."
"Israel has an explosion of entrepreneurial talent. And we're just beginning," Medved said at a press conference ahead of the start of the event.
OurCrowd says impact investing is a rapidly growing market in Israel, a market that although in its early stages, doubled from $130M in 2016 to $260M in 2018. And according to research by the IVC Research Center, further growth in the industry appears imminent with $1.6 billion raised by Israeli companies in "impact related" sectors across 234 deals in 2018. These sectors are aligned with the UN Sustainable Development Goals.
Just ahead of the conference, OurCrowd announced the launch of a $30 million impact fund in partnership with Social Finance Israel, an initiative that promotes the flow of capital towards solving social issues in Israel. Companies pre-selected for investment will be assessed according to three dimensions, OurCrowd said: alignment with the UN Sustainable Development Goals, impact practice and intentionality, and impact risk.
At Jerusalem's International Convention Center on Thursday, the summit was a grand affair, drawing a who's who from Israel's tech and innovation ecosystem as well as thousands of guests and investors from abroad.
The event hosted a comprehensive exhibition of companies showcasing their tech, including many OurCrowd portfolio startups, as well as foreign ones. The exhibit halls had "pavilions" and "plazas" from Australia, India, Italy, and South Korea.
And with some 250 speakers in 80 sessions, the summit was a whirlwind of activity: from a welcoming speech by Jerusalem mayor Moshe Lion, to a bevy of sessions and roundtables on Israel's rich tech ecosystem, and a filled-to-capacity "masterclass" on branding and video content hosted by prominent Israeli tech columnist Hillel Fuld and Nuseir (NAS) Yassin, one of the most successful content creators on social media in recent years.
Guest speakers included Dr. Kira Radinsky, eBay's chief scientist and director of Data Science, who spoke about the future of science, Professor Daniel Kahneman, the Nobel Prize-winning economist and author, who spoke about the behavior of impact entrepreneurs, Ron Fisher, the president of Softbank Holdings and vice chairman of Sprint, who gave a talk on how mature startups can solve global challenges, and David Bonderman, the founding partner of private equity firm TPG.
OurCrowd also made some major announcements on the sidelines of the conference, including that it surpassed $1 billion in venture capital raised for its 170 portfolio companies and 18 funds since its founding in 2013, and oversaw 29 company exits.
OurCrowd said that in 2018 alone, 11 of OurCrowd's portfolio companies achieved exits, notably Corephotonics' acquisition by Samsung; Jump Bikes' acquisition by Uber; Invertex's acquisition by Nike; BriefCam's acquisition by Canon; MST's acquisition by TransEnterix; and NooBaa's acquisition by Red Hat Inc./IBM.
"We've built a model for the investor community that democratizes access to incredible companies, and it's working – to the tune of $1 billion in just six short years," Medved said. "The synergy we've created between investors, companies and venture funds has allowed us to play an instrumental role in building Israel's reputation as a global leader in innovation and technology."
The company also announced the launch of a new $50 million fund focused exclusively on disruptive medical technologies, and a hub for innovative pet health technology called Pet Health Innovation Labs (PHIL) in partnership with PETstock, a leading operator of integrated pet retail stores and veterinary hospitals in Australia, and Qure Ventures, an Israeli digital health fund.
Medved said the conference "embodies what OurCrowd is all about: bringing people with different strengths together so they can make an impact on the world stage."
Sign up for our free weekly newsletter
Subscribe
"Watching our entrepreneurs rubbing shoulders with tech giants and major investors today at our conference tells me that we have truly leveled the playing field in Israel's tech ecosystem, enabling promising startups to flourish," he added.
Speaking to a group of journalists at the event, the charismatic Medved said at the venture capital world has traditionally been esoteric and rather exclusive.
"It's really been the stuff of movies, where you see all these people making things happen," he said.
Identifying two key issues in the business world today – that companies take longer to go public these days, and that private investors who make money are the ones that get in early is comprised of a "group of people that doesn't include most of us" – Medved said OurCrowd was founded to "open this world up."
"We want to look for deals where we are co-investing [in companies] on the same terms as Bill Gates and Richard Branson," he explained.
"We want to open this world up to an intelligent and successful dentist in Bangkok with $10,000 to invest, or a real estate agent in Singapore, or farmers in Africa," he added.
The approach also works for the startups and companies who may not have wide access to funds. "The distribution of capital available to these companies is unfair, and OurCrowd wants to democratize and globalize investments."
The company says it has built a network of 30,000 registered investors from over 150 countries currently.
Its focus on Israeli companies has reaped benefits, as "Israel is a world leader in absolute terms in artificial intelligence, mobility, autonomous driving, agriculture tech, digital health and so on; it's not just cybersecurity," Medved emphasized.
The event wrapped up with an awards ceremony honoring venerable Israeli scientists Professor Raphael Mechoulam, the "father" on the Israeli medical cannabis research and the head of the Medicinal Chemistry Lab at Hebrew University, and Professor Avraham Baniel, the co-founder of DouxMatok, a startup that developed a patented sugar reduction solution. They each received the Maimonides Award for Lifetime Achievement in Science, Leadership and Menschlichkeit (properties that make a "mensch," or person of integrity).
"We made history today in Jerusalem," said Medved in a closing statement. "We are proud that this huge crowd of investors, multinationals, VCs and entrepreneurs gathered and focused tremendous energies on building a global impact investment ecosystem."
"This summit will create waves that will reach out from here in the coming months and years as we address the serious challenges facing humanity and the planet," he concluded.
For those who couldn't get enough, OurCrowd also organized an after-hours networking event at Jerusalem's iconic Machane Yehuda Market called ShukTech, hosting meetings over food and craft beer, and music.
Related posts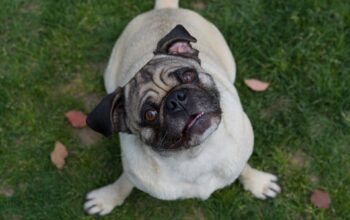 AI Doggie Doctor Diagnoses Breathing Problems In Pugs & Boxers
December 10, 2023