Israeli-founded company Kryon Systems announced the completion of a $40 million Series C financing round led by American VC firm OAK HC/FT, with participation from Aquiline Technology Growth and Vertex Ventures, which previously led Kryon's Series B round.
The company developed AI-powered software robots, or Robotic Process Automation (RPA), for enterprise automation. Kryon's Process Discovery has begun to "fundamentally change the way enterprises view RPA – replacing subjective guesswork with objective analysis, while minimizing the work that a company's employees must perform before they can start automating processes," the company says.
Some of Kryon's clients include AIG, American Express, AT&T, Ernst & Young, HP, Microsoft, Verizon and Wyndham Hotel Group
The company says it plans to use the funds to expand into new geographic markets.
"With this new funding, we plan to accelerate our efforts to provide enterprises with today's most innovative RPA solutions, enable them to 'automate the automation' through Process Discovery and pave the way for them to realize the dream of a robot for every employee," said Harel Tayeb, CEO of Kryon.
"RPA is one of the fastest-growing industries, and Kryon is leading the pack with their innovation and technology," said Tricia Kemp, co-founder and general partner of OAK HC/FT. "Kryon's revolutionary product, Process Discovery, has distinguished itself as a key driver to RPA adoption, and we believe that the company will continue to be a leading force in the industry. The company has already forged some key partnerships with companies such as Microsoft, IBM, Software AG, EY and many more."
Dan Petrozzo, Venture Partner at OAK HC/FT, will join Kryon's Board of Directors and Matt Streisfeld, Principal at Oak HC/FT, will join as a Board Observer.
Related posts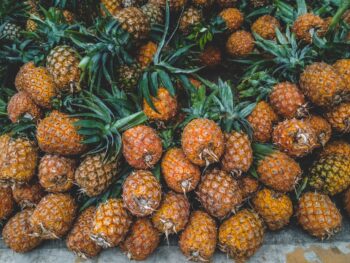 Israeli Pineapple-Based Burn Therapy Treating Injured US Troops
October 02, 2023