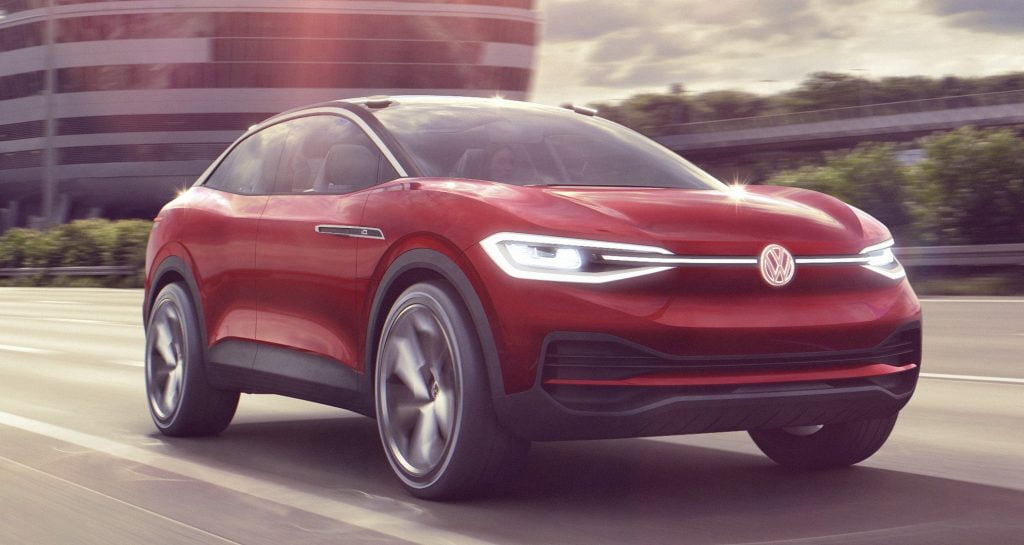 German auto giant Volkswagen and Israel's Mobileye, the advanced driver assistance systems firm acquired by Intel last year, announced this week that they are joining forces to deploy Israel's first driverless, electric ride-sharing service by next year.
The announcement came on the closing day of the annual Smart Mobility Summit 2018 in Tel Aviv on Tuesday, which gathers government leaders, business executives, and startup delegations from Israel and abroad for a two-day event on the future of transportation and mobility.
Volkswagen and Mobileye will team up with Champion Motors – which represents Volkswagen in Israel and is a direct importer and distributor of Volkswagen, Audi, ŠKODA, and SEAT – to form a joint venture for the new initiative offering Mobility-as-a-Service (MaaS), a term used to describe a move away from private vehicle ownership, especially in urban areas, toward smart, shared transportation.
The project is dubbed "New Mobility in Israel."
SEE ALSO: At The Wheel: Why Israel Is A Driving Force Behind The Cars Of Tomorrow
Volkswagen will provide the electric vehicles and leverage its in-depth knowledge of the design and deployment of user-centered mobility services, while Mobileye will provide a turn-key, driverless solution comprised of hardware, driving policy, safety software and map data, and Champion Motors will run the fleet operations and control center, the companies said in a statement.
The venture is backed by the Israeli government which has committed its support in three areas: furnishing legal and regulatory support, sharing the required infrastructure and traffic data, and providing access to infrastructure as needed.
The joint venture will serve as a launching pad for other projects that seek to operate MaaS in Israel. The three companies "will use New Mobility in Israel to serve as a global beta site for testing the Mobility-as-a-Service model using autonomous electric vehicles," they said.
The project will start in early 2019 and will "roll out in phases and grow quickly from several dozen to hundreds of self-driving electric vehicles," aiming for commercialization by 2022.
Professor Amnon Shashua, Mobileye's CEO and senior vice president at Intel, said the companies "are delighted to embark on a joint venture with a world-leading automotive OEM, aimed at delivering a transformational mobility service. Our service aims to intelligently and dynamically adapt to the urban mobility needs of the 21st Century, catering to the mobility-mileage demands within the city while minimizing the direct/indirect incurred societal costs – air/noise pollution, congestion, and safety."
An Intel spokesperson told the Verge that "this is not a pilot project," and that it would be "the first of its kind targeting Level 4/5 commercial MaaS," in reference to the top levels of autonomous driving where the vehicle is near-fully or fully autonomous.
"We firmly believe that self-driving electric vehicles will offer Israel and cities around the world safe, clean and emission-free mobility, which is accessible and convenient," said Dr. Herbert Diess, CEO of the Volkswagen Group.
"Champion Motors is investing in autotech and smart mobility in order to continue providing the Israeli customers with the best and most advanced products and services in this area," said Professor Itzhak Swary, chairman of the board of directors at Champion Motors. "We are proud to partner with Volkswagen and Mobileye and strengthen our collaboration through this pioneering project, which positions Israel at the spearhead of innovation."
Sign up for our free weekly newsletter
Subscribe
SEE ALSO: BMW To Implement Cutting-Edge, Israeli LiDAR Sensor Tech For Self-Driving Vehicles
Mobileye and Intel are part of another significant autonomous vehicle project with BMW Group, since 2016, to make self-driving cars at Level 3 (highly automated driving) and Level 4/5 (fully automated driving) a reality by 2021. In 2017, the three companies signed an agreement with Fiat Chrysler Automobiles (FCA) to be the first automaker to join them in the venture. And earlier this year, Israeli sensor company Innoviz Technologies announced it would begin supplying BMW Group with LiDAR (Light Detection and Ranging) remote sensing technology for its autonomous vehicle production, as part of the effort.
The Intel spokesperson said the separate partnerships are significantly different. "In the case of New Mobility in Israel with VW, we are forming a joint venture AND providing a turn-key AV Kit that will be retrofitted into existing VW cars. In the case of BMW, we are working with a company to design [autonomous driving] solutions that will be customized for future Level 4-Level 5] BMW AVs."
Israel as a leader in autonomous driving tech
Speaking at the Smart Mobility Summit on Monday, Israeli Prime Minister Benjamin Netanyahu applauded the local automotive tech ecosystem for its growth and offerings, saying Israel has "become one of the two or three great centers of this [automotive] new technology in the world because it's all about big data, connectivity and AI and the nexus of the three."
The premier joked that Israel had at first attempted to become a car manufacturer, launching the Susita ("little horse" in Hebrew), which had the habit of stopping suddenly or falling apart. "Of course, we failed miserably. We couldn't compete in scale not on chassis or engines or tires," he said, so Israel turned to technology and now that the car has become "a computer on wheels," Israel can compete.
There are between 400-500 Israeli companies in the auto tech arena currently, according to OurCrowd and Start-Up Nation Central data. These include startups in sensor technologies, cybersecurity, safety tech, mobility apps, 3D imaging and other related fields.
This year has been big for the Israeli auto tech industry, with recent headlines announcing new partnerships, strategic alliances, investments or buyouts between Israeli companies and global car manufacturers. Hyundai Motor recently launched a new strategic partnership with Israeli company Autotalks to develop a next generation chipset for connected cars. Chinese tech giant Baidu announced it was teaming with Intel to integrate Jerusalem-based Mobileye tech into its autonomous vehicle platform.
Other companies making headlines have included Aurora Labs, creators of the predictive maintenance solution for future-proof automotive software; Innoviz Technologies; and Cognata's automotive simulation platform. Moreover, venture capital firm Maniv Mobility, which specializes in the growth of early-stage Israeli auto-tech startups, announced a new $80 million fund for the sector this summer.
"Vehicles haven't changed that much for 100 years and now they're starting to change a lot," says Olaf Sakkers, an investor in automotive tech companies at Maniv Mobility. "Many components being developed for computers and smartphones are now being applied into vehicles: really good processing, computer chips that are cheap and scalable, cybersecurity technologies, big data analysis, cloud computing.
"There's a long list of different kinds of technologies which fit under the digitization of transportation and there are only really two ecosystems globally that are deeply involved in this: Silicon Valley and Israel," he told NoCamels this summer.
Related posts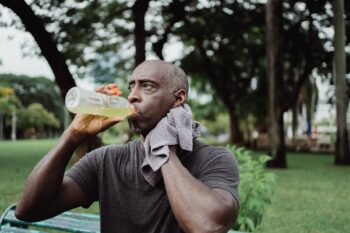 Startup Helping You Get Heart Healthy By Measuring Your Sweat
December 04, 2023