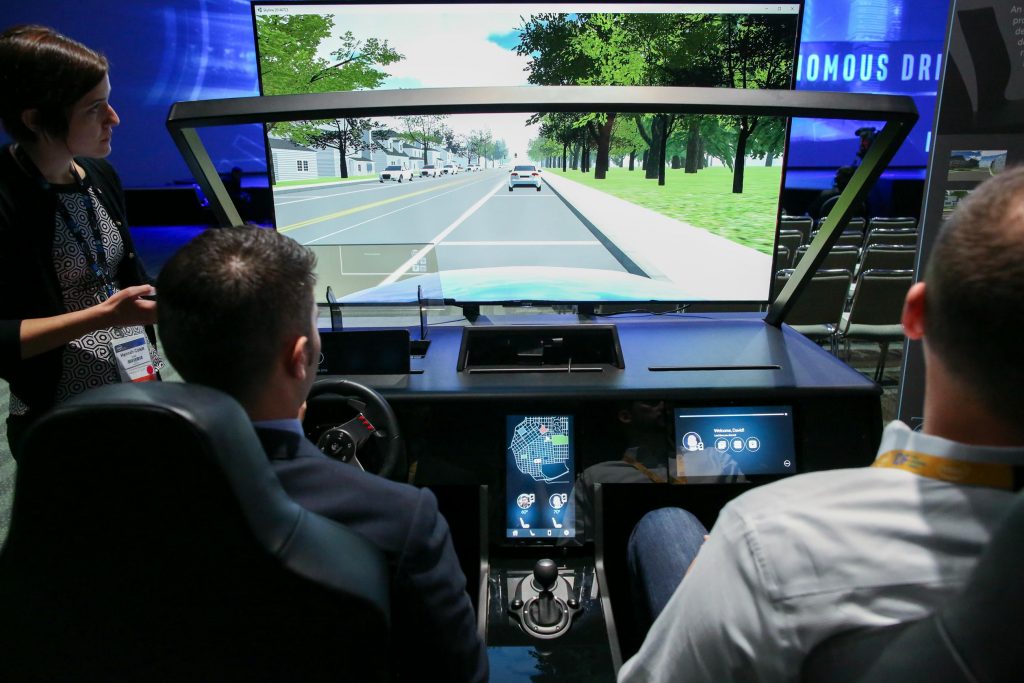 Israel does not have car manufacturing plants or vehicle assembly lines but that hasn't stopped this little country from building a sterling reputation for its horsepower in the autonomous vehicles and mobility markets.
The global transportation industry is in dire need of innovation and Israeli startups are navigating their way to become leading suppliers of next-generation technologies in this rapidly changing ecosystem.
Almost daily headlines announce new partnerships, strategic alliances, investments or buyouts between Israeli companies and global car manufacturers. Hyundai Motor recently launched a new strategic partnership with Israeli company Autotalks to develop a next generation chipset for connected cars. Chinese tech giant Baidu announced it was teaming with Intel to integrate Jerusalem-based Mobileye tech into its autonomous vehicle platform.
SEE ALSO: Vroom, Vroom: Israeli Tech Is At The Forefront Of The Newest Mobility Trends
Other companies making headlines include Aurora Labs, creators of the predictive maintenance solution for future-proof automotive software; LiDAR startup Innoviz Technologies; and Cognata's automotive simulation platform.
Moreover, venture capital firm Maniv Mobility, which specializes in the growth of early-stage Israeli auto-tech startups, announced a new $80 million fund for the sector.
"Israel is now a world leader in the autonomous vehicle market place," says Jonathan Medved, a serial entrepreneur and a founder and CEO of equity-crowdfunding platform OurCrowd. "If anyone had any doubt, all you have to do is look at the Mobileye transaction [Intel acquired the Israeli company for $15.3 billion in 2017]. Not just because of its unbelievable size but because of the fact that Intel has now moved their world activity in mobility to Israeli headquarters. In addition to the Intel leadership, there are now approximately 500 different mobility startups and leading mobility funds in Israel."
Autonomous vehicles, electrification, connected cars and shared transport are the megatrends now remaking the auto industry. Offshoots of these four main forces include ways to detect sleepy drivers, infotainment solutions, digital cockpits, intelligent transport systems, vehicle cybersecurity, and satellite navigation technologies.
The Israeli companies in the car arena address all these needs as well as future ones.
"Vehicles haven't changed that much for 100 years and now they're starting to change a lot," says Olaf Sakkers, an investor in automotive tech companies at Maniv Mobility. "Many components being developed for computers and smartphones are now being applied into vehicles: really good processing, computer chips that are cheap and scalable, cybersecurity technologies, big data analysis, cloud computing.
"There's a long list of different kinds of technologies which fit under the digitization of transportation and there are only really two ecosystems globally that are deeply involved in this: Silicon Valley and Israel," he tells NoCamels.
Investing in car technologies
Israel's title as a car tech haven has to do with its high tech prowess in general. The Startup Nation has a strong presence in computer software and hardware, semiconductor technology, IoT and AI expertise, radar technology, cybersecurity, LiDAR solutions, satellite communication solutions, computer vision, and sensors.
"To find all of this in one place is rather remarkable," says Medved.
Even more remarkable is the ease with which Israeli companies convert and adapt specific technologies to new purposes.
"In Israel, the focus is on hardware, sensors, cybersecurity. There are very smart people in Israel that take tech from the Israel Defense Forces or other markets and leverage them in the automotive arena," Innoviz CEO Omer David Keilaf tells NoCamels in a phone interview from China, where he is scouting local talent for a Chinese branch of his LiDAR sensing solutions provider.
Doron Elinav, a business development consultant in the automotive industry, concurs: "The innovation coming from Israel is really one of the key enablers to making autonomous vehicles technology work. It's from the algorithmic side, the sensor side, and the platforms."
Israel's car-tech industry raised $182 million in the first quarter of 2018, and $814 million in 2017, according to Start-Up Nation Central, a nonprofit organization dedicated to the Israeli innovation ecosystem.
"Israel is the place to be if you are an investor or entrepreneur in this hot new area," Medved tells NoCamels.
The most active investors in the sector in Israel include Maniv Mobility, OurCrowd, Magma Venture Partners, GlenRock Israel, Aleph, and Bessemer Venture Partners, according to Start-Up Nation Central data.
"From the financial angle, there's huge opportunity [for investors] because there has been 100 years where the vehicle hasn't changed that much and all of a sudden there are dramatic changes," Sakkers, a partner at Maniv Mobility, tells NoCamels. "We're investing in technologies that scale really quickly, that have real differentiation. From a returns perspective, [these technologies] have a lot of potential value creation that will be created over the next decade or so."
Fail-forward to success
The country's first foray into the world of cars didn't go so well. Autocars, Israel's first original car manufacturer was best known for its shoddy fiberglass-shelled cars. The firm's most popular model, the Susita ("little horse" in Hebrew), had the habit of stopping suddenly or falling apart. According to folklore, camels also really liked the fiberglass frame and would often take a bite out of a parked Susita car.
Next up was electric car company Better Place, which failed spectacularly with a high-profile bankruptcy in May 2013. But Uri Pachter, who has over a decade of experience in the automotive sphere, says it was mismanagement that caused Better Place to go belly up and in fact Israel's automotive scene won positive attention with its execution of the electric car idea.
"Today we see the growth in electric vehicles, so the problem with Better Place was more managerial than anything else," he says.
Israel continued to build its automotive tech reputation when Google bought mapping company Waze for a reported $966 million in 2013.
Sign up for our free weekly newsletter
Subscribe
Then in March last year, Intel paid $15.3 billion for autonomous driving car technology dynamo Mobileye. Shortly after that sale, global heavyweights in the car space – Honda, BMW, Ford, Uber, Volkswagen, Volvo, Baidu, as well as top-tier parts suppliers – made headlines as they came to collaborate, buyout or invest in Israeli car technologies.
"The peak is still to come. We're going to see more headlines. This is a tough industry. There will be a lot of setbacks and that means a lot more opportunities," Elinav tells NoCamels.
Elinav sees Israel's fail-forward culture – to learn from mistakes and move forward – as key to innovation in the mobility market. "Israeli innovation will have all the more chance to break into the market and bring its innovation, entrepreneurship and expertise to play. Many of these industries come from a no-risk culture and it is very difficult for them to take risks. This is something Israelis don't have. They're willing to take risks and to fail and then fix the things that are wrong and keep going," says Elinav.
Pioneering a car-tech tradition
Simply put, cars today are not the cars of tomorrow. Look no further than the North American International Auto Show, one of the auto industry's longtime signature events and the traditional season opener for the world's car industry. For the first time in over 100 years, organizers announced last month that the event would move from its usual January time slot to June, so as not to coincide with the tech-savvy Consumer Electronics Show.
In recent years, brand-name automakers – including the likes of Mazda, Mini, Volvo, Porsche, Mitsubishi, Jaguar and Land Rover – have skipped the auto show in favor of tech conferences like CES. Following the 2018 Detroit happening, BMW, Mercedes Benz and Audi announced they too would not attend the 2019 event. That final straw propelled organizers to switch the dates.
"Motor shows are dead," Volkswagen Group's Chief Executive Herbert Diess told Motoring. "They are a product of the 1960s and they are not as relevant anymore. People need to see more interaction with the product. They expect it. Those days of relying on tradition are gone."
With no car heritage of which to speak, Israeli startups are seeking to carve a new tradition for the global auto industry, filled with groundbreaking ideas and technologies.
As such, you can find Regulus trailblazing cyber solutions to defend sensors in autonomous vehicles from being hacked, and Karamba Security and Argus Cyber Security securing connected cars, trucks and commercial vehicles from unwanted data breaches.
Or, take the example of Autotalks, which specializes in vehicle-to-vehicle communications in autonomous driving, as it creates a niche for its pioneering ways to prevent on-road accidents.
There are between 400-500 Israeli companies in the auto tech arena today, according to OurCrowd and Start-Up Nation Central data. Innoviz Technologies, Valens, Phinergy, Vayyar, Airobotics, Argus Cyber Security, Autotalks, Nexar, and Moovit are among the startups with the largest funding rounds in this arena to date, according to Start-Up Nation Central.
"Today the automobile is essentially a huge sensor pod with 600 processors rolling on wheels," Medved, who invests in the auto-tech field, tells NoCamels. "The fact that Israel combines the best teams of sensor developers, software geeks and AI experts means that we are going to have a major role in this new hot market for a long time to come."
Creating new opportunities
Pachter, a technology and innovation scout at Faurecia, the sixth largest international automotive parts manufacturer in the world, says Israeli companies need to expand their focus to take a genuine lead in the future of transport.
"If we stick to a one-minded track of thinking only about sensors, radars, LiDAR and not look beyond those areas, then at some point it will exhaust itself. So, the potential is there. The question is whether people will broaden their horizons to other areas and not only to these areas that Israeli companies are currently focused on," Pachter tells NoCamels.
He says companies like Faurecia need solutions for "the passenger of the future."
"The technology that we're looking for is much broader than sensors or radar systems but rather finding relevant and necessary technology for the passenger of the future," Pachter explains, suggesting startups look to adapt tech from other areas like the health and life science industry into the vehicle. "We are working on a system that is monitoring vital signs of a person in the car… that will then operate necessary systems in the vehicle to help keep safe the passenger and driver."
Pachter says the shared mobility revolution, whereby people share cars, can also provide new opportunities. Car seat upholstery providers "can look at the food or health industry for anti-bacterial materials and try to adapt them to the automotive industry" for seat covers or air-conditioning units.
Additionally, industry experts say vehicle-to-everything connectivity will change the automotive arena. New technologies will eventually turn the vehicle into a self-managed environment not unlike IoT solutions in smart homes.
SEE ALSO: Massive Cyber Attacks, Autonomous Electric Cars And 'Augmented' Workforces: Israeli Industry Experts' Predictions For The Next 5 Years
"There are a lot of areas in Israel that are going to play a vital role in the automotive industry," Pachter predicts, noting that there are likely to be more areas to which Israeli entrepreneurs will bring the latest innovations.
"Automotive is starving for innovation," agrees Keilaf.
Sakkers, striking a balanced note, concludes: "The market is creating new opportunities but it is also creating new challenges which is true for any kind of moment of disruption."
And Israeli companies, never shy of incredible challenges, believe they have the solutions for this disruption. Keep an eye on the headlines for confirmation.
Viva Sarah Press is a journalist and speaker. She writes and talks about the creativity and innovation taking place in Israel and beyond. www.vivaspress.com
Related posts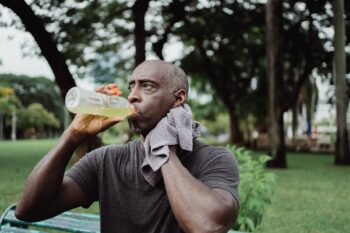 Startup Helping You Get Heart Healthy By Measuring Your Sweat
December 04, 2023