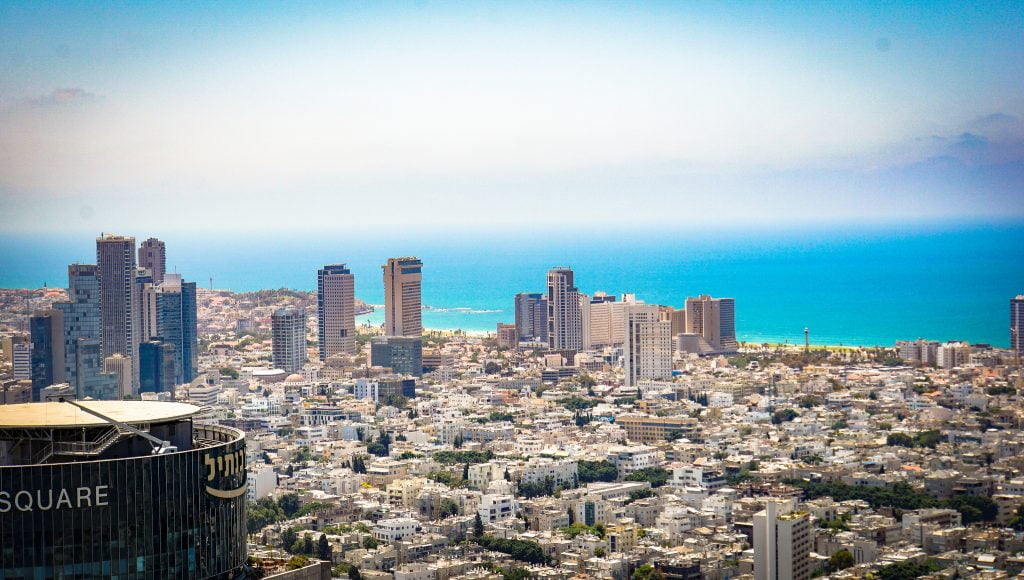 DLD Tel Aviv, an annual four-day event celebrating Israel's tech and innovation ecosystem, is set to kick off next week, welcoming some 110 delegations from across the world made up of thousands of guests. It is one of Israel's largest high-tech events and features a two-day digital conference and a three-day innovation festival, including dozens of startup pitches, roundtables, meetups between companies and investors, lectures, and demos.
Participating companies include Airbnb, Amazon, Facebook, Google, Intel, IBM, Microsoft, PayPal and dozens of others.
The event, part of the DLD (Digital Life Design) global conference network organized by Burda Media in Munich, will bring together corporations, hundreds of startups, venture capitals, entrepreneurs, senior executives, and other figures in the spheres of innovation, digital media, science and culture from across the world.
The innovation festival begins September 3 and lasts through September 6, with dozens of invite-only and some city-sponsored events around Tel Aviv. It ends with a closing party on the beach.
The invite-only digital conference, the main part of the shindig, begins September 5 and focuses on the latest trends in technology. It takes place at the Old Jaffa Railway Station, known as HaTachana. It is no longer a train station and now serves as a trendy public place on 2 Yehezkel Kaufmann Street.
But there are some cool free events to check out over the week, for those who don't want to dish out some NIS 2,000 ($550), and NoCamels is including them in our list of top events to provide you with the ultimate guide.
September 3
Ford's 'Make It Driveable' Challenge
US automotive giant Ford will be holding its annual "Make It Driveable Challenge" hackathon, inviting leading Israeli mobile app developers and digital service providers to create new applications leveraging AppLink application programming interfaces on the SYNC 3 platform, for a cash and prizes.
Companies participating in the Ford challenge will have access to Ford's development team and senior mentors, and will be able to present their ideas to target groups and customers during the event.
When: September 3 and 4
Where: The September 3 event will take place at Beit Hasmachot, 21 Menachem Begin Road. Overnight hacking will be at Abraham Hostel, 21 Levontin Street. The second day of the event, September 4 will take place at Azrieli Center Round Tower 49th floor
Educating AI: The Future Of Education
MindCET, the Israeli organization that brings together educators and entrepreneurs to develop groundbreaking tech in education, is holding its international EdTech summit "Shaping the Future" as part of the DLD festival where world-renowned innovators will demonstrate how AI is renewing human learning and transforming our interactions with machines.
The event will explore "the role of the educational industry in responsibly enabling AI to transform educational systems towards meeting the needs of the Digital Age."
When: September 3, 8:00am – 15:00pm
Where: David Intercontinental Hotel, Tel Aviv
The conference will also feature a "Global EdTech Movers & Shakers" gathering where EdTech leaders will share opportunities to build collaborations, between 15:00 – 18:00 pm at the hotel
Later in the day, the Global EdTech Startup Semifinals Awards will be held to identify, showcase and recognize the world's most promising EdTech startups for 2018. Ten Israeli EdTech startups will compete for a chance to enter the finals set for January 2019 in London.
When: September 3, 18:30 pm -21:00 pm
Where: The Tel Aviv Stock Exchange, Ahuzat Bayit St 2
September 4
Tel Aviv Cities Summit
The annual Cities Summit will bring together leaders in urban innovation, including mayors and city officials, thought-leaders, and entrepreneurs from over 100 cities around the world to explore solutions for crucial challenges facing cities around the world.
The summit will include plenary discussions on topics such as smart tourism, complimentary economy, resilient coastal cities, food cities, and smart cities.
Registration is required.
When: September 4, 9:00 am – 17:00 pm
Where: The new wing of the Tel Aviv Museum of Art, 27 Shaul Hamelech Boulevard
September 5
DLD Tel Aviv Digital Conference
The core of the innovation festival, the digital conference will host a number of closed and registration-only events including by Amazon, Google, Orange, Barclays, and the Israeli Foreign Trade Administration, as well as VIP networking lunches, lectures, panel discussions, technical sessions, meetups, demos, pitching and socials. The events which will offer conference guests access to high-tech and investment gurus, up-and-coming startups, high-tech giants and cool gadgets.
When: September 5, 9:00 am – 18:00 pm
Where: HaTachana compound
Urban Happening and Avenue of Innovation
This unique event offers more than 20 meetups and lectures in venues along and near Rothschild Boulevard. Topics include cybersecurity, blockchain, gaming, VR, fintech, Big Data, diversity in tech, and art and technology.
Sign up for our free weekly newsletter
Subscribe
The boulevard itself will have interactive art exhibits and a start-up exhibition.
This event is free and open to the public.
When: September 5, 19:00 pm – 3:00 am
Where: Rothschild Boulevard
DLD Startup Party
The annual DLD Tel Aviv Digital Conference Startup party will be open to conference participants. Drinking, mingling, and networking is encouraged.
When: September 5, 20:00 pm – 2:00 am
Where: Drama Bar, Nahalat Binyamin 52
September 6
Pitch the Press
The yearly event is considered one of the highlights of the DLD Tel Aviv conference. In "speed-dating" fashion, each participating startup will have up to 5 minutes to pitch a journalist on an idea.
When: September 6, 10:00 am – 12:00 pm
Where: Cameo bar and restaurant, HaTachana compound
Pitch the Investor/VC and Meet the Investor/VC
Also in "speed-dating" format, startups will have up to five minutes to pitch and/or meet an investor or a VC. Both events, now fully booked, will be held at the Deloitte Israel lounge.
When: Pitch the investor\VC, September 6,  10:00 am -12:00 pm; Meet the VC\Investor, September 6, 14:00 pm – 16:00 pm
Where: Vicky Cristina Restaurant, HaTachana compound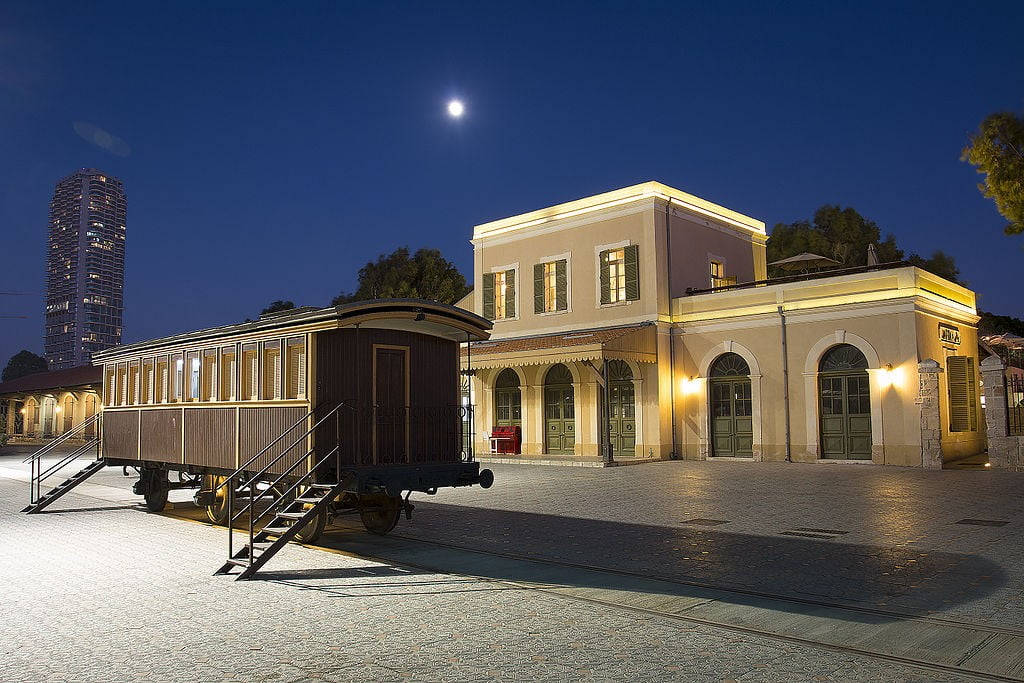 Israel Innovation Authority meetups
The Israel Innovation Authority is hosting the startups pavilion to consult startups on support and grants, opportunities for research and development cooperation with other countries, and more. It will also host group meetings between its leadership team and the startup and entrepreneur community to provide information on the different toolsets and programs the Authority offers.
The Israel Innovation Authority's CEO will deliver the opening speech during the second day of the Digital Conference, preceded by a press conference led by Dr. Ami Appelbaum, chief scientist at the Ministry of Economy and Industry, and chairman of the Israel Innovation Authority
When: September 6, 8:45 am – afternoon
Where: HaTachana compound
Pick a Startup
More pitching! DLD Tel Aviv Innovation Festival participants enter a raffle for a chance to pitch their ideas in front of investors, VCs and multinationals. Selected startups will have to deliver a five-minute presentation, and the winner will get a (yet undisclosed) prize.
When: September 6, 16:00 pm -18:00 pm
Where: HaTachana compound, Hall A
Garage Geeks – Meet the Leaders
Industry leaders and top international executives from multinationals meet and interact with local startups, and entrepreneurs. The event is hosted by Yossi Vardi, a veteran tech entrepreneur and the organizer of DLD Tel Aviv. Registration is required.
When: September 6, 18:00 pm -20:00 pm 
Where: HaTachana compound, Hall A
Related posts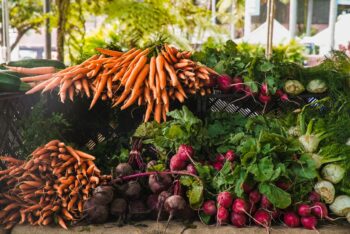 A Cybersecurity Approach To Cutting Food Waste
September 28, 2023