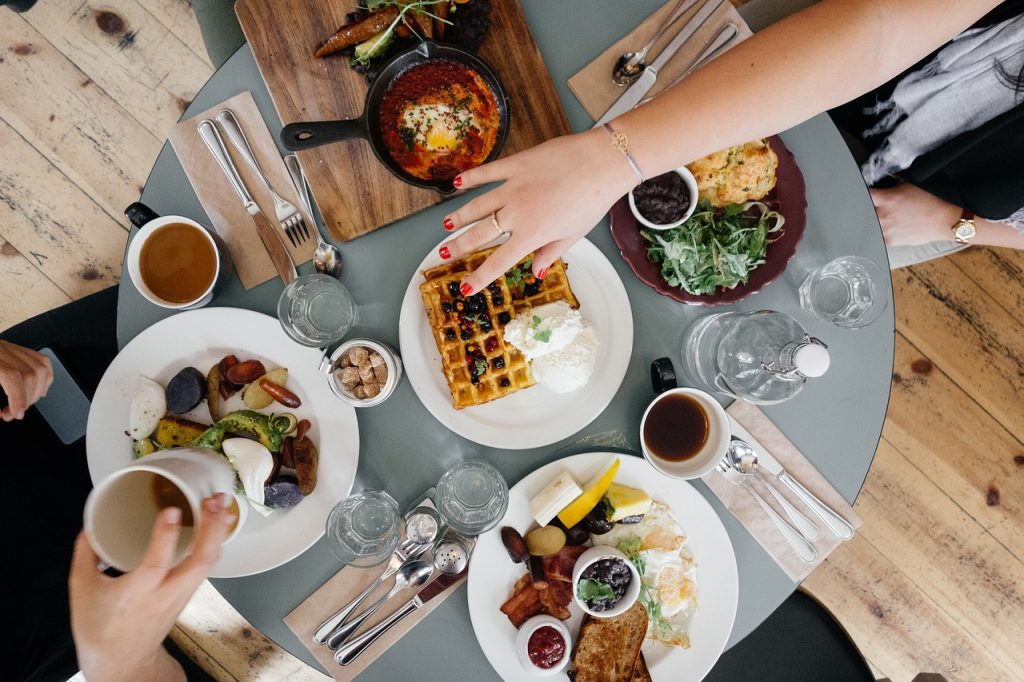 An avocado energy bar, a "clean ingredient" tapioca coconut pudding, a Stevia-flavored natural peanut butter cup, cocktails with natural pear syrup, and ice cream made with protein powder from fruit fly larvae rounded out the innovative food tech combinations created and presented by groups of students from a food product development course at the Hebrew University of Jerusalem's Robert H. Smith Faculty of Agriculture, Food and Environment in Rehovot.
The students, alongside some 300 attendees, participated in FoodTech Nation 2018 conference last month, an event held to celebrate the institution's 75th anniversary. While showcasing future food products, the event also hosted food tech researchers, professors, investors, entrepreneurs, and academics including Dr. Oded Shoseyov, a Hebrew University professor of protein engineering and nano-biotechnology known for his 3D printing tech, and Dr. Alon Samish of the Davidson Institute of Science Education at the Weizmann Institute and the founder and CEO of Amai Protein, a computational protein design and biotech company.
Israel is one of the top countries in the world for innovation in food tech, both Shoseyov and the event's organizer Oren Froy, head of the Institute of Biochemistry, Food Science, and Nutrition at Hebrew University, emphasized to NoCamels at the confab.
"First of all, there is a lot of know-how in Israel in food technology," Froy says, pointing to Israeli company Tivall, which he says was among the first to introduce meat substitutes into the market. Tivall is owned by Osem, one of the largest food manufacturers and distributors in Israel. Ten years ago, Tivall signed an agreement to purchase the US food company FoodTech for $20 million. FoodTech developed and marketed frozen meat substitutes sold in the US and Canada under the name, VeggiePatch.
SEE ALSO: On The Menu: 12 Food-Agri Tech Startups To Watch in 2018
Froy adds that Israel also makes sustainability a top priority. "When we make new products we think green, we think about how to make a product that's better for the environment, that wouldn't harm or damage the environment and minimize food waste," he says.
Froy suggests that food tech leadership may also stem from the challenges posed by growing crops in Israel's dry climate.
"I think it does play a role, the fact that it is an arid place here but we try to get the better of it and use it to get better products and cutting-edge products," he says.
Israel is home to some 750 active startups and companies in the food tech and agriculture tech industries, according to a May report by the Israeli non-profit Start-Up Nation Central.
Just two months ago, over 1,000 people gathered for FoodTechIL, a massive event established to showcase startups pioneering new directions in the agricultural, food and beverage industry.
Ahead of the event, American multinational International Flavors & Fragrances (IFF) company acquired Israeli company Frutarom, one of the 10 largest companies in the field of flavors and fine ingredients, for $7.1 billion. A month before the buyout, Frutarom and the Israel Innovation Authority also announced the opening of FoodNxt, the fully-equipped innovation lab for food-tech startups in Israel's north.
"Israel being a 'startup nation' is not just a cliché," says Yoni Glickman, President of Frutarom Natural Solutions said at the time. "Startups have become the growth engine of the food industry, and Frutarom, through FoodNxt, is working to accelerate this innovation – by providing know-how, processes, technologies, and expertise to help overcome challenges, nurture development, and launch new products into the global market."
As a startup nation, the young entrepreneurs in Israel are not intimidated by problems and issues, Shoseyov said at the June event. The Israeli mentality teaches young people, including young entrepreneurs in the food tech industry, that failure is a fact of life and easy to get over, he explains. "They are ready to jump in, so I think this is the right place."
Shoseyov, for his part, is making his own "imprint" Israel's food tech innovation industry – literally – with technology that will enable the 3D printing of food for use in private homes, restaurants, schools, and institutions, according to the consumer's predefined criteria. This groundbreaking tech, developed last year alongside Ido Braslavsky, head of the Bachelors of Science program in Biochemistry and Food Science, is set to change the way we eat, what we eat, and how we make our food.
Shoseyov incorporates nanocellulose, a tasteless plant-produced, zero-calorie, probiotic fiber into Chefit, his digital chef based on 3D printing technology. Chefit is what allows the user to customize a meal using a 3D printer, equipped with cartridges of nanocellulose, protein, fat, and other ingredients, along with a "very focused infrared head that you can bake, fry or grill," he says.
While he is already known as one of the leading food 3D printing innovators in Israel, he is also quick to point out that it's also because Israel as a country is quite technologically savvy in this particular field.
"On the side of the technology that comes from 3D printers, Israel is definitely the leader," he tells NoCamels, "We have many 3D printing companies and some of the largest as well, so it's really a hub. The basic know-how is here."
Student Presentations
In the food product development course at the Robert H. Smith Faculty of Agriculture, Food and Environment, students focus on topics such as raw materials and ingredients, why new products are developed, and new trends in the food industry. When they create their food products, they face limitations, as they would in the real world.
Sign up for our free weekly newsletter
Subscribe
"The purpose of the class is scaling for mass production," said Tammy Meiron, the Hebrew University professor teaching the course, "We give students the tools to find the next product."
This year, in a course first, students were asked to share their food tech combinations and creations at the conference. The students were split into five teams, assigned a food topic which needed to be developed into a physical product, and collaborated with local food companies and startups to come up with their formulations.
Terrabites
The Terrabites team was tasked with using the scraps of avocados, which are usually disposed of in the food industry.
The team's goal was to isolate the fiber so it could be added into other products to increase the fiber content without adding calories or unhealthy ingredients. Their first attempt resulted in large fibrous pieces but after a few tries, they ended up with a refined powder that was easy to mix into other ingredients. Their final product was a gluten-free, all-natural energy bar, which was sustainable. Avocado fiber increased the bars fiber content from eight percent to 20 percent.
FOMO
This group's challenge was to create a "clean label" delicacy. Working with Tnuva, the largest food manufacturer in Israel, which specializes in milk and dairy products, they decided to make a coconut tapioca pudding with pineapple.
"Tapioca coconut is something we don't see in the supermarket," student Li Ganor said. "We had coconut, cream, milk, tapioca, and vanilla sugar. We had to find a way to heat it and mix it in."
The team learned there were two ways to solidify tapioca – by mixing and heating it – and they had to experiment to get the optimal ratio of both without having the tapioca pearls sink or come apart. The students produced a fresh vegan dessert with natural ingredients. The hardest part of the process, they said, was scaling it up for mass production, without sacrificing the quality of the tapioca or the creaminess of the base.
SEE ALSO: Lab-Grown Chicken Startup SuperMeat Could Disrupt The Entire Meat Market
Moscatina
Insect larvae isn't the ideal ingredient for ice cream, but a student group called Moscatina managed to incorporate it into a delicious frozen treat, with help from Israeli startup Flying Spark, a company that developed sustainable and edible protein powder from the larvae of Mediterranean fruit flies.
The group added it to peanut butter ice cream and berry sorbet, increasingthe protein content from 3.5 percent to 10 percent for ice cream and from 0 to 5 percent for sorbet.
Bonferrati
The students in this group were assigned to work with a local Israeli spice factory. Instead of going the obvious route by making spice kits for cooking, they chose to make cocktail mixtures that can be sold in packs. The cubes of cocktail mixtures are kept in the freezer and dropped into an alcoholic or non-alcoholic base liquid to transform them immediately into a new drink. The blends made by the group are all sweetened with natural pear syrup, not processed sugar.
Their flavors included mojito, lychee-grapefruit-thyme, and orange-cinnamon.
Reesless
Now here's a Reese's peanut butter cup you won't feel guilty about eating. The Reesless team worked with Unavoo Food Technologies, a company that created its own sweetener made from all-natural ingredients with a glycemic value of zero, no artificial or chemical ingredients, no sugar components, and almost no calories.
The team replaced the sugar in the popular chocolate candy cup with Stevia, a sweetener and sugar substitute extracted from the leaves of the plant species Stevia rebaudiana and other natural sweeteners.
Related posts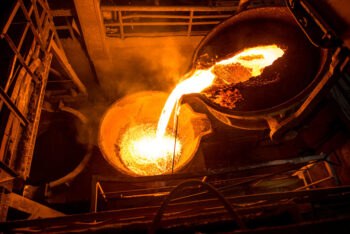 Green Steel: Startup Cuts Carbon Emissions With Sodium Substitute
December 06, 2023