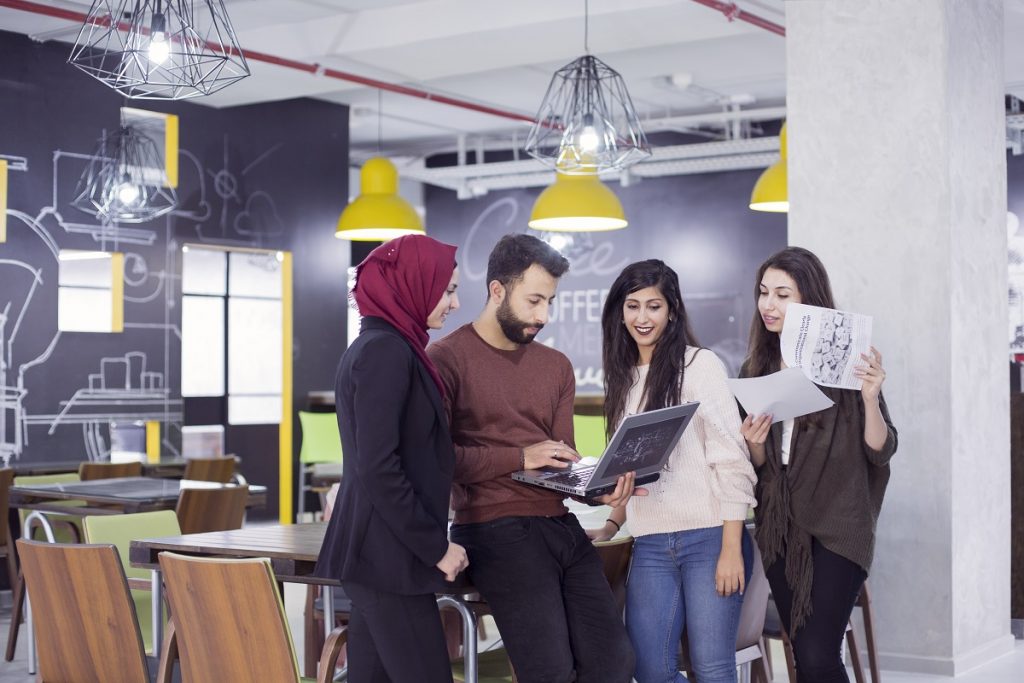 Israel's tech talent shortages are a well-known problem, and the government and local businesses are constantly coming up with new initiatives to train programmers and coders to fill this need.
Israeli and Palestinian entrepreneurs believe they have a "win-win solution" for the growing mid-level tech talent crunch in Israel: Hire the neighbors.
"We need engineers for high-level programming and together with the Palestinians we can build a large Silicon Valley for the Middle East," David Slama, senior director for Palestinian Authority activities at Mellanox Technologies, tells NoCamels. "We have the relevant engineers, we have the relevant ideas and unfortunately, here in Israel, we're missing talent [that the Palestinians have] on their side. Together we can build a bridge that develops great products for the whole world."
SEE ALSO: Seven Israeli Companies Selected To Head State-Funded Coding Boot Camps
Israel's role as the "start-up nation" is world-renowned. But over the years, local companies have had to outsource to other countries due to a lack of engineers. Slama says Israeli companies should look no further than the Palestinian Authority areas, noting that some 3,000 Palestinian information and communication technology graduates enter the market each year.
"But about 75 percent of them cannot find relevant jobs," he says, noting their forte in web UI (user interface) and high-level programming.
Mellanox and ASAL, a software and IT services outsourcing company based in Ramallah that employs some 250 technical experts around the West Bank and the Gaza Strip, began cooperating at the start of the decade.
The Israeli maker of high-speed computer networking products was among the first blue-and-white companies to outsource to Palestinian software developers in the West Bank and Gaza. Today, more than 120 Palestinian engineers and software developers work for Mellanox.
"We're not taking jobs out of Israel. Israeli companies are already outsourcing to Eastern Europe, the Far East," Murad Tahboub, CEO of ASAL Technologies, tells NoCamels. "Just one hour's drive [from Tel Aviv], we have a pool of talented, available engineers. The demand here is much less than the supply. This could be utilized for the Israeli and international markets."
Addressing the elephant in the room, namely the Israeli-Palestinian conflict, Tahboub says "it is not a social stigma to work with Israeli companies, on the contrary."
"Political news is not only what the Palestinian people are all about. We want to have an export-oriented economy based on knowledge and innovation. This is our biggest vision. Innovation, technology and entrepreneurship is the way for the future," he explains.
Rawabi seeks high-tech fame
The latest Palestinian Mellanox employees are based out of the Rawabi Tech Hub, in Rawabi, the first planned city built for and by Palestinians in the West Bank, just 20 kilometers (12.5 miles) outside Jerusalem. So far, $1.4 billion has been invested in the city – by developer and Palestinian businessman Bashar Masri, alongside Qatar investors.
The tech hub is a place of optimism. Here, Palestinian engineers and software developers from around the West Bank come to work in well-equipped, brand new surroundings in an open-air, upscale commercial and business mall known as the Q Center, reminiscent of Mamilla Mall in Jerusalem. Within the tech hub is CONNECT, an open-space collaborative workspace similar to WeWork.
"Rawabi is in the middle between Tel Aviv and [the Jordanian capital of] Amman. It could absolutely be a hub for innovation not just serving the Israeli and Palestinian markets, but serving the whole region," says Tahboub.
In addition to being a city built for the upper class, Masri wants Rawabi to be the Tel Aviv of the Palestinian Authority areas when it comes to high-tech and entrepreneurship.
Sign up for our free weekly newsletter
Subscribe
He's looking for the computer scientists, engineers and programmers of Ramallah, the de facto capital of the Palestinian administration, to move to Rawabi, about 17 kilometers (10 miles) north. His incentives are nice: the city, while still under construction, offers residents a range of amenities including a go-karting adventure park, an amphitheater for outdoor concerts, and an English grade-school. A waterpark and pool are scheduled to be built, as is a medical center.
"We are relying on our historic enemy, Israel, to be our best friend in moving forward. Israel is riding high. Israel is a super-advanced country. If we piggyback on their economy, I hope they will benefit, and they will benefit, and we stand to benefit exponentially," says Masri. "It's a win-win situation."
Outsourcing to the neighbors
Mellanox Technologies, Wix, Freightos, Microsoft Israel, and a host of other Israeli companies already employ Palestinian software engineers and programmers – whether directly or through third-party associates — in Gaza City, Ramallah, Nablus, Hebron and, now, Rawabi.
"In March, we did a five-day hackathon in Rawabi that was sponsored by ASAL and Wix, and from that exercise we were able to quickly recruit a group of young, talented developers. Officially, they are employed by ASAL, but are contracted to work across several of our teams at Wix," Erez Paperny, Head of R&D Operations at the Tel Aviv-based do-it-yourself website development company, tells NoCamels.
"This has been a great experience for everyone involved and we love to see young people sharing the same passion for computing, building, and development," he adds.
Mellanox is set to hold a hackathon in Rawabi next month.
"The Palestinians help us achieve our goals. When we outsource to the Palestinians, we're in the same time zone, we can meet each other face to face every few weeks, and we're all in the Middle East, we have the same culture, the same problems. I believe it's a win-win situation," says Slama.
Predisposed ideas about what Israelis and Palestinians think the other can do – or, cannot do — are refuted almost immediately in the high-tech space.
"For many of the people on both sides, Palestinians and Israelis, they are meeting one another for the first time in [a high-tech setting]. For most of them, they only met before at a checkpoint. So, this is the first opportunity to meet each other and talk about sports, about hobbies and other activities. And then they're working together and relationships are better," says Slama, noting the IDF helps secure permits for the Palestinians to come to the company's Israeli offices every few weeks.
Last year, Mellanox hosted an event in Israel for other local companies, venture capitalists and investors, and welcomed ASAL entrepreneurs and engineers on a joint panel. "We talked about the importance of how we can work together and how it is profitable for both sides," says Slama.
SEE ALSO: Losing Momentum? Israeli Hi-Tech Needs Urgent Increase In Number Employed, Says Israel Innovation Authority
Indeed, the Israeli-Palestinian collaboration in the high-tech field is showing growth.
"Israel needs more resources, more engineers, more hands that can develop things and add to the goal of the high-tech industry," says Slama, reiterating that "this is a win-win situation for all of us."
Viva Sarah Press is a journalist and speaker. She writes and talks about the creativity and innovation taking place in Israel and beyond. www.vivaspress.com
Related posts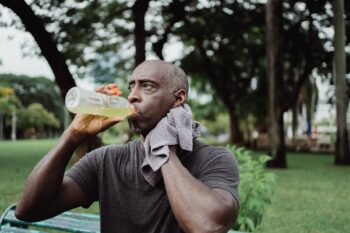 Startup Helping You Get Heart Healthy By Measuring Your Sweat
December 04, 2023