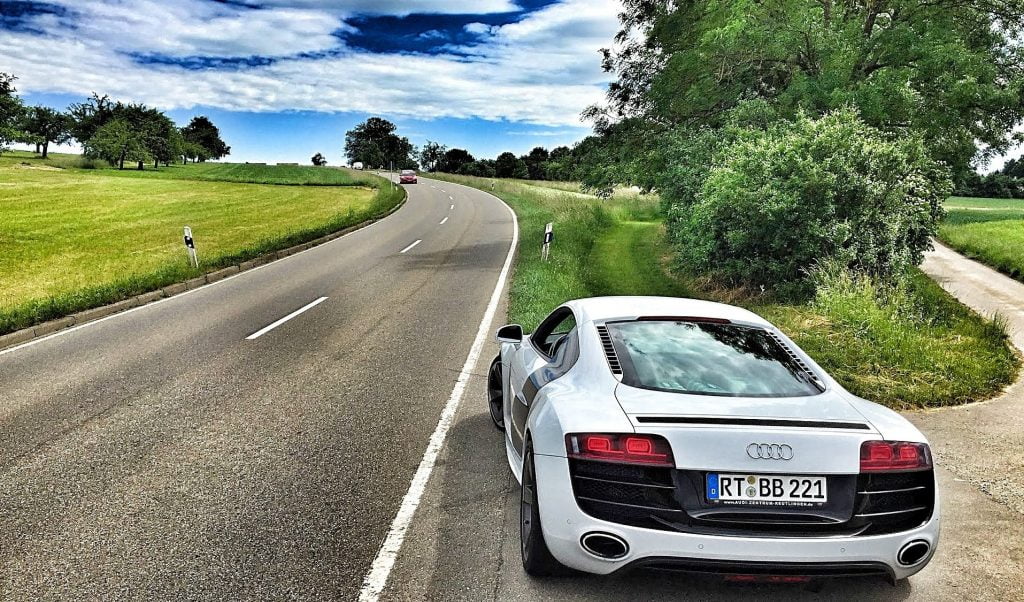 German car maker Audi AG has partnered with Israeli startup Cognata, which has developed an automotive simulation platform, to forward the development of autonomous vehicles, the Israeli company announced this week. The simulations will be conducted through AID (Autonomous Intelligence Drive), a subsidiary of the German automotive company.
The Israeli startup has signed a long-term contract with Audi in which Cognata's breakthrough tech will be integrated into AID, which will then implement the company's cloud-based solution for all simulation purposes on a grand scale, at all stages of development  and production of its vehicles.
"We are extremely excited," Cognata CEO Danny Atsmon tells NoCamels, "We are giving Audi what we call an end-to-end product – starting from development moving to a cloud solution and in the end, an actual embedded device."
SEE ALSO: Cognata's 3D Simulators Train The Autonomous Cars Of The Future
"We are confident that simulation is a key tool to increase the pace of development and an essential tool for testing our products as collateral," Alex Hague, CTO at AID, said in the statement.
Cognata was founded by Atsmon in June 2016. It has raised a total of $5 million since 2017, from investors that include car tech fund Maniv Mobility, French auto parts maker Vealeo, Airbus venture capital fund Airbus Ventures and Tel Aviv early-stage venture capital firm Emerge.
Cognata's innovative tech 
Cognata's 3D simulator is powered by artificial intelligence, deep learning, and computer vision to create a "hyper-realistic artificial environment in which comprehensive and secure simulations of large-scale autonomous vehicles are conducted before testing vehicles on real roads," the company says.
The cloud simulator, powered by deep-learning algorithms, trains autonomous car software through virtual driving, allowing the software to learn quickly. The simulator, which has roads, vehicles, and can even generate various weather conditions, can simulate thousands of different scenarios so that the cars will constantly be learning to drive in a real-life manner.
The system is based on three layers of different deep-learning algorithms, Atmson tells NoCamels. The first two layers make up objects in the surrounding environment as well as other elements like cars, time of day, and weather conditions. The third is a sensing layer which behaves as if the car is powered by real-life sensors. Cognata models around 40 sensors used in autonomous driving systems, mimicking how they would respond to the static and dynamic environment to generate data that the cars can process.
Cognata's platform also offers 3D simulation of real-life cities. So far, the company has been able to create simulations in San Francisco, Munich, and Ness Tziona in Israel. There are big differences, of course, Atsmon explains. In San Francisco, for example, drivers must be accustomed to driving up and down seven hills on which the city is built, some of which are quite steep.
Sign up for our free weekly newsletter
Subscribe
Atsmon has a rich computer vision and deep learning background, founding startups like Picitup, a computer vision company that identifies the content of smartphone images and iOnRoad, a company that uses a smartphone camera to warn drivers they are in danger. Atsmon sold the road safety app developer to Harman International Industries, one of the world's largest vehicle audio, media, and navigation system companies, in 2013 for an undisclosed amount and then spent three years leading Harman's team as CTO before moving on to Cognata. Harman later became a subsidiary of electronics giant Samsung in 2016.
Atsmon says leading the teams at these startups helped prepare him for the competition worldwide. Israel's advances in artificial intelligence, deep learning, and computer vision are what sets its entrepreneurs apart in auto tech, he tells NoCamels.
"If you look at other startups in the simulation world, they're recreating very small scenes, nothing close to what we have here," Atsmon previously told NoCamels.
Israel's booming auto tech industry
Israeli startups in the automotive industry raised an impressive $814 million in funding last year, according to data gathered by Start-Up Nation Central.
Israeli auto tech has also been successful in partnering with international auto OEMs (original equipment manufacturers)  and conglomerates. In April, Kfar Saba-based Innoviz Technologies announced it will supply German auto giant BMW Group with its LiDAR remote sensing tech for its autonomous vehicle production. Israeli cybersecurity company Argus Cyber Security was purchased by German car parts maker Continental AG for over $400 million last year for its technology that guards connected cars against hacking.
SEE ALSO: Vroom, Vroom: Israeli Tech At The Forefront Of The Newest Mobility Trends
Israel's biggest high-tech company exit to date is that of driver assistance vision sensor company Mobileye, acquired by US chipmaker giant Intel last year for over $15 billion.
Samsung, Daimler, Ford Motor Company, and GM are just some of the other companies that have bought auto tech startups or are setting up their own development and innovation centers in Israel.
Related posts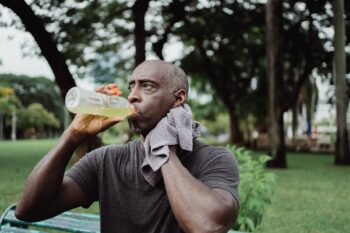 Startup Helping You Get Heart Healthy By Measuring Your Sweat
December 04, 2023