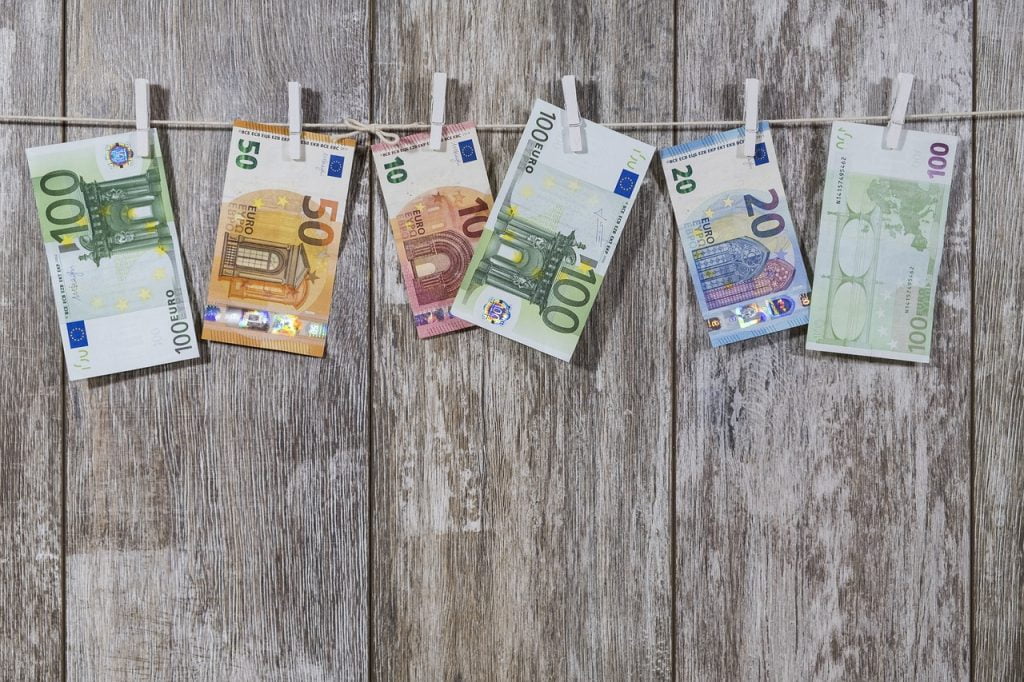 For Yaron Shenhav, CEO of SolCold, an Israeli startup that developed groundbreaking technology that cools buildings without electricity, it was clear early on that he would raise funds for the company via both venture capital and crowdfunding routes.
After launching an online equity crowdfunding campaign on the Exit Valley platform earlier this year, investors from Singapore, South Africa, the United States and Israel started pouring in to back SolCold's patent-protected light-filtering paint coating which uses the sun's heat to cool down buildings.
Shenhav is one of a growing number of entrepreneurs to jump on the trend of mixing fundraising options. He was looking to raise some $2 million in total.
SEE ALSO: The 'Coolest' Invention: This Israeli High-Tech Paint Cools Buildings With Sunlight
He explains that his company will not have a product for at least another two years, and as such, could not crowdfund with the likes of Kickstarter or Indiegogo. Instead, SolCold has chosen the equity crowdfunding route and is offering "investment in return for company shares."
So far, the campaign has generated over $330,000 from 26 investors for SolCold.
Crowdfunding in context
The global crowdfunding phenomenon really took off in 2008. It began as a reward-based platform for small businesses and independent creators and tended to cull small investments.
In 2012, equity crowdfunding changed the ballgame. Whereas previously only venture capitalists, business angels, and wealthy people could invest in new companies or startups, equity crowdfunding gave more people interested in investing an opportunity they didn't have before.
In Israel, between 2012 and the first half of 2017, nine active equity crowdfunding platforms, including two foreign ones, invested in 145 Israeli high-tech companies, according to a recent report by the IVC Research Center.
"IVC has observed in the few past years that more companies reach mature stages of development, demanding larger financing rounds. Therefore, VC funds focus on growth financing. This transition leaves a void in earlier development stages, which is sorely needed by seed & R&D startups," said Marianna Shapira, research manager at the IVC Research Center.
"Equity crowdfunding platforms perfectly fit into this niche, answering this financing demand, mostly because of their natural tendency to invest smaller amounts per round," she added.
Venture capitalists in recent years have been pouring more capital into companies in mid- to late-stages, recent IVC research has shown. In 2017, Israeli high-tech firms raised over $5.2 billion in venture capital funds from foreign and local investors with 620 recorded transactions and an average financing round of $8.5 million. Of this $5.2 billion, $1.36 billion went to seed and early-stage companies, a drop from 2016's $1.43 billion, according to the study.
Shenhav tells NoCamels that "equity crowdfunding is more convenient; it is quicker not to deal with everlasting legal terms in regular investments," but he does not see it replacing VCs.
"It is another path and a growing one," he says.
Venture capital, crowdfunding, bootstrapping and angel investments each have their own place in the entrepreneurial landscape and there are those who say they shouldn't necessarily be mixed.
In general, says Itay Sagie, co-founder and chairman of VCforU, a company that "requires big R&D costs, has strong IP patents, and has a clear business model" would fit the VC model. "These types of companies would raise a $1-2 million per round, and the investor expects to get back $10-20 million back, meaning the company is worth $100-$200 million dollars at the time of the exit. That's what they're counting on. That fits a specific type of company. This kind of company needs to go the VC route because you cannot get that kind of money with equity crowdfunding."
On some crowdfunding platforms, if companies don't reach their goal, they don't get any money. If they do secure the goal but fail to provide the product, everyone who chipped in knows about it.
"If you raise money from a VC and fail, no one knows about it," says Sagie.
But the trend seems to point to more companies finding that it doesn't have to be venture capital or one type of crowdfunding but rather it can be a mixture of both fundraising options.
"It's almost never one instead of the other. It's adding crowdfunding to your funding mix as another arrow in your quiver. In 90 percent of our deals we're investing alongside VCs," says Jonathan Medved, founder and CEO of OurCrowd, a leading equity-crowdfunding platform. "We tell companies that we can add value to what the VCs are adding."
For Jon Sumroy, the founder and creator of the mifold Grab-and-Go booster seat, a mix of reward-based crowdfunding and VC investments proved very successful. In 2015, mifold raised $2.7 million in an eight-month crowdfunding campaign on Indiegogo.
To date, the company has sold 500,000 units across 150 countries.
"In order to do a successful crowdfunding campaign, you actually need some money. You have to be able to deliver your product without the crowdfunding. On the crowdfunding campaign, you're pre-selling at a discount. The reason people will buy something eight months in advance is because they're getting a great deal. Most people can't build a company selling a discounted product," Sumroy tells NoCamels, noting he had to pay hundreds of thousands of dollars for molds and other production and regulation costs.
Mifold's crowdfunding campaign came after two financing rounds led by venture capital firms. Sumroy says the successful crowdfunding foray validated the company's concept in the marketplace as well as the strength of its team and even led to a third – unplanned – funding round.
Sign up for our free weekly newsletter
Subscribe
"Venture capital today loves a crowdfunded product. If a company says, 'this is what we're going to do' and tens of thousands of people decide they like it and are prepared to pay for it, that gives venture capital a real proof of concept," Sumroy tells NoCamels. "So, companies on the back of a successful crowdfunding campaign can raise venture capital money. And that's what happened to us."
Mixing it up
For the Israeli team behind a wearable posture trainer, a mix of crowdfunding and private investors helped them win over the crowd.
"If you are a company with hardware or a physical product, then crowdfunding is a good way to start for raising money. It gives exposure and shows investors there's an element of need in the market," says Ori Fruhauf, co-founder of UpRight Technologies.
UpRight ran two successful crowdfunding campaigns for its posture trainer as well as raising funds from private investors and angel investors. To date,the company has sold 100,000 units in 60 countries.
Fruhauf also warns companies against depending on crowdfunding to launch a product. "Some small startups think the money they raise on a crowdfunding campaign will be enough to actually manufacture the product. That's a mistake."
Israeli companies have recorded some big crowdfunding successes with reward-based crowdfunding for inexperienced entrepreneurs and equity crowdfunding for investors. But there have also been some significant failures.
In 2014, Fugu Luggage launched a successful campaign on Kickstarter for a space-expanding suitcase then faltered in its delivery. Its collapsible suitcase won over the crowd and then irked them for repeated delays in providing the product.
"What I realized is that developing a nice product is one thing, but taking that product to a level that you can produce in volume is a whole new game. We have had delays, but we were developing a product that was never made before," Isaac Atlas, CEO of Fugu Luggage, said in a statement to NoCamels.
Haran Wolfovitz Yaffe also ran into delays when he crowdfunded to bring his parents' toy company, Yael, back to life. Wolfovitz Yaffe chose to make Ollies Blocks precision-cut oak blocks in Israel, as opposed to China, and found he had to "build machines from scratch."
And yet, despite some annoyance from buyers after delays, both Atlas and Wolfovitz Yaffe came through with their products. "You realize you've built a relationship with hundreds of people," says Wolfovitz Yaffe, adding that giving up on these contributors and on his dream were never options. "The company is up and running so crowdfunding proved itself. Even though we were successful, toys are not the right fit for crowdfunding. Crowdfunding is a great tool for tech and games."
Fugu Luggage, meanwhile, returned with another crowdfunding campaign on Kickstarter a few weeks ago, for a new product called Rollux. And it seems the crowd was willing to forgive the Israeli smart-luggage manufacturing company. The campaign has over 500 backers so far with more than $200,000 in pledged funds.
This time around, Fugu says it is ready with the designs, it has its manufacturers, and it has engineers at the ready for any possible technical hiccups.
"A lot has changed within the travel industry in recent years, but taking a suitcase and strapping some minor tech to it isn't enough," said Atlas. "We want to give travelers the ability to avoid baggage fees – which are only getting more expensive – by being able to travel with a carry-on OR a full-size suitcase whenever they want."
Lessons learned
While these two faltered then pulled through, other campaigns – Israeli and global alike – have made promises they couldn't keep. And while crowdfunding sites don't promise that projects funded on their platforms will come through, it makes it harder for others relying on people's goodwill.
"People have definitely become jaded about crowdfunding. A lot of people have bought things and they haven't been delivered or what they received is nothing like what they expected," says Sumroy of mifold. "Fewer people are prepared to contribute. Most people today would say, 'I'd rather pay full price when it is available on Amazon than risk losing my money.' So the crowdfunding industry has suffered as a result of these failures."
In fact, in May 2018, Kickstarter – the best-known crowdfunding platform – added four badges that will show up on hardware projects meant to give backers a clear idea of where the product is in development.
But even with high profile failures – including this month's announcement by Ossic that the $5.9 million it raised from the crowd wasn't enough to keep it afloat– the crowdfunding platform has proven itself as a legitimate source of funding.
SEE ALSO: At Annual Summit, OurCrowd Highlights Its Key Role In Some Of Israeli Tech Scene's Biggest Deals
Today there are hundreds of platforms to choose from, and new crowdfunding projects all the time. Statista reports that crowdfunding will have a transaction value of $9.37 million this year.
Whether reward-based crowdfunding and the pre-financing of products or equity crowdfunding and capital investments, crowdfunding has proven itself.
"We are proud to be transforming the investment landscape in Israel by building the equity crowdfunding ecosystem," Medved says of OurCrowd, the country's biggest equity crowdfunding platform. "Bringing 20,000 accredited investors and hundreds of millions of dollars to further build the startup nation is a privilege."
Viva Sarah Press is a journalist and speaker. She writes and talks about the creativity and innovation taking place in Israel and beyond. www.vivaspress.com
Related posts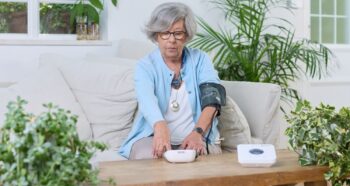 Smart Healthcare System Keeps Elderly At Home, Not In Hospital
November 29, 2023