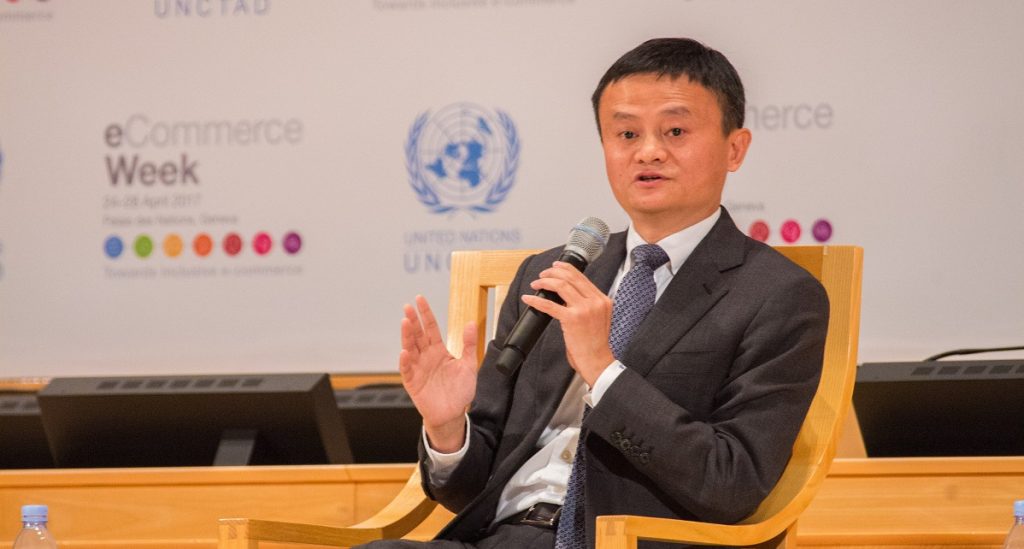 Over a decade ago, just before Israel was widely known as an innovation superpower, and well before the publication of the book "Start-up Nation" which then became Israel's moniker, Microsoft founder Bill Gates and business magnate and investor Warren Buffett each paid high-profile visits to Israel.
Gates, one of the wealthiest people in the world and a prolific philanthropist, made the trip in 2005 when Microsoft already had a growing presence in Israel. Headlines at the time were filled with his praises for Israel as an integral part of Silicon Valley and a place with many technological talents. Buffett's visit in 2006 came months after he acquired Israeli manufacturing company Iscar for a reported $4 billion.
Both of these visits were very closely covered, much like celebrity visits are, with every complimentary utterance by the American giants of industry making the news. The trips marked a stamp-of-approval for Israel's hi-tech ecosystem and heralded a new era of recognition for the country's tech abilities. Both Gates and Buffett have since grown their interests in the country with various investments.
Now, Israel is being paid a visit from another influential business and tech billionaire – Jack Ma, the founder and chairman of Chinese e-commerce giant Alibaba, with revenues of close to $160 billion in 2017.
This is Ma's first trip to Israel, where he will meet with Israeli political and business leaders, investors, and entrepreneurs. The exact itinerary of the visit is still under wraps but Ma arrived on Monday with an entourage of 35 senior Alibaba executives and has meetings scheduled with Prime Minister Benjamin Netanyahu and with Minister of Economy Eli Cohen.
SEE ALSO: As China Hosts 'Israel Culture Week', A Look At The Growing Relationship Between The Asian Giant And The Startup Nation
He will also receive an honorary doctorate from Tel Aviv University and visit Alibaba's development center in Tel Aviv following the acquisition late last year of Israeli software and vision tech startup Visualead. The center was founded as part of a $15 billion initiative — the Alibaba DAMO Academy, which stands for discovery, adventure, momentum, and outlook — to develop tech centers in cities across the world including Beijing, Singapore, and Moscow, and increase collaboration. DAMO academy is currently headquartered in Hangzhou, the home of Alibaba's central office.
A mark of recognition
Ma's visit to Israel, according to Dorian Barak, the co-founder of Indigo Global, an Israeli VC firm that works extensively with China, marks "possibly the most significant recognition of the Israeli tech ecosystem by the Chinese," whether or not Ma is set to invest in local startups or launch additional initiatives in Israel.
Ma is China's most famous tech entrepreneur and "is in a class of his own," as "the face of Chinese high-tech, and the most visible spokesman in the West for the new China," Barak tells NoCamels.
The trip, he explains, will be talked about for years and "for the Chinese tech community, this is the ultimate mark of Israel's legitimacy."
Michal Sarig Kaduri, the director of Programs & Strategic Partnerships at the Israel-Asia Center, tells NoCamels that Ma's trip, with clear business and leadership aspects, "comprising visits to both Alibaba investments in Israel, and meetings with Netanyahu and Cohen," reflect an important message "on Ma's leadership position globally, as well as the efforts the government of Israel is placing on strengthening Israel-China innovation cooperation."
Israel-China relations have grown exponentially over the past decade, with the StartUp Nation and the Asian giant launching the Israel-China Innovation Committee and the Israel-China Economic Task Force to strengthen mutual trade estimated at $50 million in 1992 reaching over $11 billion by 2017, according to figures made available by the Israeli Foreign Ministry.
Business and commercial ties have also been strengthened. China has been on the lookout for strong tech and R&D teams, with at least seven Chinese multinational corporations opening innovation and R&D centers in Israel over the past three years, according to Start-up Nation Central.
And while a February report by the Israel-based IVC Research Center said that Chinese direct investment, mergers, and acquisitions, and buyout activities in Israel were not yet significant and were still "waiting for liftoff," they were still on the rise (from 18 Chinese entities investing in Israeli startups in 2013 to 34 in 2017).
Ma's visit, says Rebecca Zeffert, the founder and executive director of the Israel-Asia Center, "carries a lot of weight and has the potential to contribute towards strengthening Israel-China relations both on the economic front and beyond," as "Ma himself has been considered for years now, not only an ambassador for Chinese business and innovation but one of the most powerful and influential global leaders."
Zeffert also has a word of caution. "Israel should be wary of being caught up in our own PR. We are the 'Start-up Nation', we have a lot to offer, but Ma and other leading disruptors in China are very much ahead of the game in adaptive innovation," she says.
"China is set to become an innovation giant and Ma is coming to Israel not out of need, but out of choice. He has alternatives and it is our job, here in Israel, to make sure he has a reason to return, again and again, in the near future and for the long-term."
Ma's interests in the Startup Nation
In the midst of Ma's visit, NoCamels is taking a look at his imprint on Israeli tech and the Israeli startups and initiatives he and Alibaba have invested in over the past several years.
Nexar
In January 2018, Israeli startup Nexar announced that it closed a $30 million Series B funding round, led by Ibex Investors, with participation from Alibaba Innovation Ventures, Nationwide Insurance and previous investors Aleph, Mosaic Ventures, Slow Ventures, True Ventures, and Tusk Ventures. Co-founded by CEO Eran Shir, a former manager of Yahoo's Creation Innovation Center in Israel, and CTO Bruno Fernandez-Ruiz, Nexar uses smartphones to create an AI-backed vehicle-to-vehicle network that works to predict and prevent accidents.
Lumus
Rehovot-based Israeli company Lumus raised some $6 million in a Series C funding round from Alibaba In January 2017. Lumus develops high-end transparent near-to-eye displays for augmented reality (AR), mixed reality (MR) and smart eyewear. The company has raised close to $60 million since its founding in 2000.
Visualead
Before it acquired the Tel Aviv-based company, Ma's Alibaba group invested some $5 million in Visualead in 2015. Visualead developed a dotless QR Code used in Alibaba's e-commerce operations.
In late 2017, it was reported that the Alibaba Group chaired by Ma would be acquiring Visualead's computer vision technology (the company also develops technologies for other fields such as deep learning and security) and tapping into Visualead talent to set up the development center in Tel Aviv.
Sign up for our free weekly newsletter
Subscribe
Twiggle
Tel Aviv-based e-commerce search platform Twiggle, which uses advanced technologies in machine learning, artificial intelligence, and natural language processing for its services, landed Alibaba Capital Partners as an investor in May 2016 with a Series A funding round of $5.3 million, the second such round that year. Twiggle raised $12.5 million the previous month led by Korea Investment Partners.
Twiggle was founded in 2013 by CEO Dr. Amir Konigsberg, previously one of the members of Google's emerging markets operations and former managing director of MySupermarket.com, and Dr. Adi Avidor, a former engineering tech lead at Google.
Infinity AR
In late 2016, Infinity Augmented Reality (Infinity AR), which develops augmented reality systems for medicine, training, and games, raised $18 million in a round of financing, led by Alibaba. The previously publicly traded company had re-entered the private market after a period spent traded on the US pink sheets.
The restructuring came with a $15 million investment from Alibaba, along with $3 million from a previous investor, Sun Corporation of Japan. The investment made Alibaba the AR company's largest single stakeholder, holding over 22 percent of the shares.
Playtika
In 2016, a consortium of Chinese companies, that includes Ma and the Shanghai Giant Network Technology, one of China's largest online gaming companies, acquired Herzliya-based gaming startup Playtika from Caesars Interactive Entertainment for a whopping $4.4 billion. Casino giant Caesars previously bought Playtika for about $100 million.
Earlier this year, Playtika announced that it was hiring over 100 people for its new Tel Aviv location and launching a $400 million investment fund, Playtika Growth Investments, to tap into Israeli digital entertainment and consumer internet businesses.
ThetaRay
In late 2015, Alibaba is said to have invested $5 million in Israeli cybersecurity company ThetaRay, which develops solutions for the financial sector and critical infrastructure to detect and prevent APT (Advanced Persistent Threat) and zero-day attacks. The corporate round of investment, at a total of some $17 million, was led by existing investors General Electric (GE), the venture capital fund Jerusalem Venture Partners (JVP) and Poalim Capital Markets.
ThetaRay was founded in 2014 by Prof. Amir Averbuch of Tel-Aviv University, and Prof. Ronald Coifman of Yale.
EZbob
In March 2015, Alibaba announced that it was launching a trade finance partnership with Israeli-British company EZbob, a software provider for banks and other financial institutions backed by the UK government and the European Union. According to a Calcalist report at the time, the Israeli co-founder and CEO of EZbob, Tomer Guriel, valued the partnership at tens of millions of pounds. The deal, according to the Telegraph, allows "British companies to set up a credit line through Alibaba's website, rather than putting money for purchases up front."
EZbob maintains a development center in Herzliya and was founded in 2011 by Guriel and Sharon Perlstein. It is headquartered in London.
Tango
US-based instant messaging company Tango (a rival of WhatsApp) co-founded by Israeli entrepreneur Uri Raz, raised $280 million in 2014 in a Series D funding round led by Alibaba. The investment was made at a company value of $1.1 billion and Alibaba would own 20-25 percent of Tango. The company says it has over 350 million registered members.
In 2015, Tango partnered with Alibaba and Wal-mart to branch into mobile commerce (m-commerce) and unveiled Tango Shop, "a shoppable catalog of some two million products" from Wal-Mart Stores Inc. and Alibaba.
Quixey
Israeli-founded mobile tech company Quixey, now defunct, raised some $50 million in 2013 in a Series C funding round led by Alibaba, with the participation existing investors Atlantic Bridge Capital and US Venture Partners. That same year, Quixey signed a separate $100 million commercial contract with Alibaba, as reported by Axios. In 2015, Quixey raised another $60 million in Series C1 funding round again led by Alibaba with participation from SoftBank, GGV, and Goldman Sachs. It became valued at over $500 million.
SEE ALSO: Chinese, Israeli Business Leaders Urge More High-Tech Cooperation – And Patience
Trouble began in 2016 when some corporate structure changes at Alibaba and staff changes at Quixey rattled the relationship. Quixey's deliverables were allegedly behind and Alibaba began suggesting that the terms of their contract were not being met, according to the report, which suggested that Alibaba played a key role in Quixey's demise.
In the summer of 2016, Quixey fired its Israel-based staff and closed its offices in the country.
In March 2017, Alibaba announced, "Unfortunately, the development of the company did not meet expectations and the board made a decision to end the business."
CORRECTION: This article was edited on May 2, 2018 to reflect that Nexar and Lumus were among the Israeli startups in which Jack Ma is invested.
Top image: Jack Ma speaking at UNCTAD eCommerce Week Conference, 25 April 2017 . Photo: ITU/ M. Jacobson – Gonzalez via Flickr, CC BY 2.0
Related posts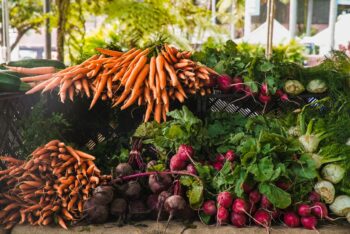 A Cybersecurity Approach To Cutting Food Waste
September 28, 2023