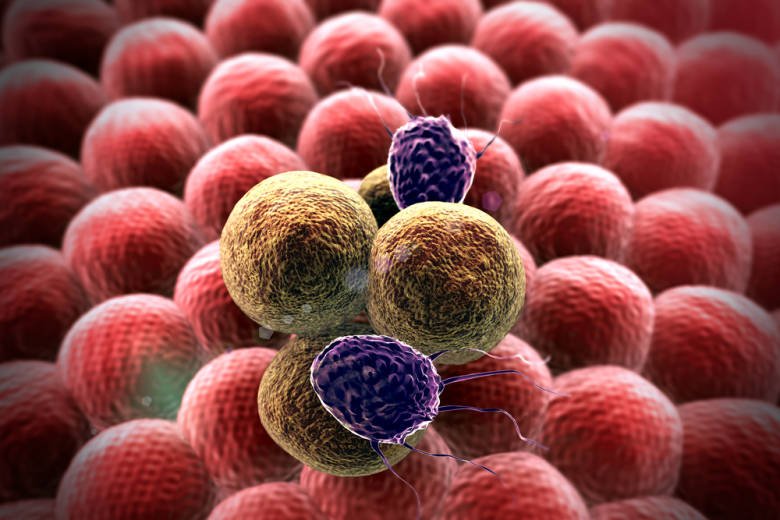 Israeli scientists and researchers have been at the forefront of extensive studies on cancer and cancer treatment over the past several decades. With the disease being the main cause of death in Israel, universities, medical centers, hospitals, and labs have taken the lead in developing innovative care plans and undertaking sophisticated research to help advance understanding and knowledge of cancer, of which there are over 100 types, and for which there is no known cure.
Israeli biotech startups too have been on the cutting-edge of innovative solutions for early detection and clinical pathology systems.
Although hundreds of projects and trials are ongoing, here are seven recent developments in cancer research and treatment from Israel so far this year.
1. Israeli researchers kill a cancerous tumor with synthetic cells
Israeli scientists at the Technion-Israel Institute of Technology have successfully treated a cancerous tumor, eradicating its cancer cells using a "nano-factory" – a synthetic cell that produces anti-cancer proteins within the tissue, the Technion announced in February
Synthetic cells, the prestigious Haifa-based university says, "are artificial systems with capacities similar to, and, at times, superior to those of natural cells."
After experimenting with the synthetic cells in a lab, the technology was tested on mice where the proteins produced by the engineered particles eradicated the cancer cells once they reached the tumor, the Technion said.
SEE ALSO: Israeli Startup Freezing Cancer In Its Tracks Now Tackling Kidney, Liver, Bone Tumors
Assistant Professor Avi Schroeder at the Wolfson Faculty of Chemical Engineering at the Technion who co-led the research with doctoral student Nitzan Krinsky said, "By coding the integrated DNA template, the particles we developed can produce a variety of protein medicines. They are modular, meaning they allow for activation of protein production in accordance with the environmental conditions.
"The artificial cells we've developed at the Technion may take an important part in the personalized medicine trend – adjustment of treatment to the genetic and medical profile of a specific patient," he added.
2. Harnessing light and gold for drug-delivery in treatments including cancer
Also at the Technion, Israeli scientists announced this year that they have developed technology that enables drug delivery to target diseased tissue only, using light and gold particles, which can be used to make cancer treatments, for example, more effective.
The system harnesses the particles to specifically target the affected tissue, like a tumor, rather than dispersed throughout the body which is often harmful, the university said. "A prime example of this is the use of chemotherapy drugs, which work to block cell division, causing hair loss and bowel issues in cancer patients (hair growth and waste elimination both depend on rapid cell turnover)," the Technion said in a statement.
The scientists are aiming to tackle head and neck cancers specifically, because "a major problem in the treatment of these cancers is their resistance to traditional radiotherapy," Aron Popovtzer, a clinical professor of oncology at the Sackler Faculty of Medicine and the Tel Aviv University, who led the study, told the Times of Israel in February. "Some 40 percent of patients die, even after receiving aggressive treatment."
"From previous studies, we knew that gold helps increase the intensity of the radiation absorbed by tumors," he went on. "But if you inject gold particles into a person, it can go anywhere. The key was to get the gold to settle onto the tumors."
The non-invasive drug-release method uses a unique polymer coating that contains nanoscale gold particles along with the drug itself, the Haifa-based university said. The drug only releases when a light shines on the gold particles, causing the polymeric coating to melt. The drugs are injected into the bloodstream but only activated at the targeted location, using the external light on the gold particles to find the location of the affected tissue.
3. Tel Aviv University researchers use nanomedicine to inhibit the progression of pancreatic cancer in mouse models
Considered one of the most aggressive cancers to date, pancreatic cancer often claims the lives of patients within 12 months after diagnosis.
Researchers at Tel Aviv University announced in January that they concluded a study, published in "Nature Communications," that "may serve as a basis for the development of an effective cocktail of drugs for this deadly disease and other cancers."
The researchers, says the university, were able to "pinpoint[..] the inverse correlation between a known oncogene — a gene that promotes the development of cancer — and the expression of an oncosuppressor microRNA as the reason for extended pancreatic cancer survival."
Prof. Ronit Satchi-Fainaro, chair of the Department of Physiology and Pharmacology at TAU's Sackler Faculty of Medicine and a member of TAU's Center for Nanoscience and Nanotechnology, said that "despite all the treatments afforded by modern medicine, some 75 percent of all pancreatic cancer patients die within 12 months of diagnosis, including many who die within just a few months,"
"But around seven percent of those diagnosed will survive more than five years. We sought to examine what distinguishes the survivors from the rest of the patients," the professor would led the study continued. "We thought that if we could understand how some people live several years with this most aggressive disease, we might be able to develop a new therapeutic strategy."
The scientists were able to devise "a novel nanoparticle that selectively delivers genetic material to a tumor and prevents side effects in surrounding healthy tissues," the university said.
Prof. Satchi-Fainaro explained that the nanoparticle is "like a taxi carrying two important passengers."
"Many oncology protocols are cocktails, but the drugs usually do not reach the tumor at the same time. But our 'taxi' kept the 'passengers' — and the rest of the body — safe the whole way, targeting only the tumor tissue. Once it 'parked,' an enzyme present in pancreatic cancer caused the carrier to biodegrade, allowing the therapeutic cargo to be released at the correct address — the tumor cells."
4. Israeli AI-powered pathology tech startup Nucleai raises $5 million to help improve diagnoses
Sign up for our free weekly newsletter
Subscribe
Last month, Israeli startup Nucleai, which is currently developing an artificial intelligence-based system that assists pathologists in the diagnosis of diseases like cancer in a more efficient and quick manner, announced that it raised $5 million in a seed funding round. The investment was led by Israeli-based VC funds Vertex Ventures Israel and Grove Ventures as well as private investors Brian Cooper, founder of Retalix, and serial entrepreneur Nir Kalkstein, co-founder of Final and Medial Early Sign.
Nucleai, founded last year by Avi Veidman, Eliron Amir, and Lotan Chorev,the firm's current CEO, CTO, and VP of R&D, respectively, builds AI algorithms that help go beyond the human eye where trained physicians examine tissues and cells to detect abnormalities. Using computer vision and machine learning, the company says its systems "inspect tissue biopsies, reduce diagnostic errors and ultimately save lives. Nucleai also develops solutions for prostate, breast and gastrointestinal-related diseases.
"Utilizing artificial intelligence in the pathology domain holds great potential—state of the art technology has allowed us to obtain results that until recently, were considered impossible. We recently presented our results to a number of pathologists and their responses were enthusiastic," Veidman in a statement in March. "We have teamed excellent investors and partners who are embarking with us on a challenging journey to improve patient care and save lives."
Vertex general-partner Emanuel Timor said in the statement, "We are excited to partner with Nucleai's impressive and experienced entrepreneurial team. Nucleai will dramatically improve the accuracy and efficiency of pathologists. We believe that Nucleai has the vision and ability to leverage recent breakthroughs in artificial intelligence technologies and become the global leader in digital pathology."
5. New non-invasive test developed for prostate cancer
Israeli company Micromedic Technologies announced last month that it developed technology for a new non-invasive diagnostic test for prostate cancer, the second most common cancer in men worldwide.
In a clinical trial Kaplan Medical Center in Rehovot using the company's CellDetect technology, Micromedic Technologies said it reached successful results, with a high degree of specificity, in the detection of prostate cancer cells in urine specimens with 91.3 percent sensitivity and 75 percent specificity.
The study included 59 urine samples, with 28 positive prostate cancer patients and 31 healthy subjects, collected and examined by a cytopathologist using the CellDetect technology, a diagnostic platform that relies on both color and morphology to differentiate between normal and cancer cells.
"Of the 59 samples tested, a high rate of 80% of the samples received a definite diagnosis, and accordingly, included in the clinical study results. The results of the positive prostate cancer patients were compared to biopsy results that these patients had undergone prior to the clinical study," the company said.
The successful study results are considered breakthrough in the development and commercialization of Micromedic's product as a simple and accurate diagnostic test compared to the current used tests, Micromedic said.
"The results of the successful trial are very important for demonstrating the use of the Micromedic's product as a reliable diagnostic tool that will help in determining whether and when to perform a prostate biopsy or if such prostate biopsy can be avoided," said Prof. Dan Leibowitz, the study principal investigator and the head of the Urology Department at Kaplan Medical Center.
6. Israeli company announces new clinical trial for breast cancer blood test
Todos Medical Ltd, cancer in-vitro-diagnostic ("IVD") company engaging in the development of a series of blood tests for the early detection of a variety of cancers, announced that it was conducted its first blinded clinical trial for a blood test for breast cancer screening at Kaplan Medical Center in Rehovot.
The blood test, TM-B1, would be performed on 200 patients, according to the company. The test is based on Todos' cancer detection technology, Total Biochemical Infrared Analysis (TBIA).
"Prior clinical studies have shown that TBIA was able to detect breast cancer with a sensitivity and specificity of 93 percent and 87 percent respectively," the company said in a statement. "We believe the results of our clinical trials conducted to date demonstrate the capability to simply and rapidly detect malignant breast and colon tumors in comparison to a controlled healthy group."
Todos Medical CEO Rami Zigdon said the company was "encouraged by our previous successful breast cancer screening trials to date and we look forward to the commencement of this study."
SEE ALSO: Israeli Biotech Veterans Join Forces To Revolutionize Cancer Diagnosis With New Startup
7. Israeli-founded social network for cancer patients and caregivers announces new partnerships in North America
The Israeli-founded social network for cancer patients and caregivers, Belong, announced in February that it was partnering Colorectal Cancer Canada (CCC), to "improve the quality of life for colorectal cancer patients and their families by increasing access to high-quality content, digital services and community support."
Belong developed a free, AI-powered app that provides people with cancer and their families an effective, up-to-date channel and "a unique and innovative personalized solution to help manage and fight cancer more effectively."
"Belong's unique app and advanced technology provides all the resources cancer patients need in one place. This mobile platform allows patients to manage their care and treatment wherever they are, connecting them with unparalleled resources," said CCC's President and CEO, Barry D. Stein.
The new collaboration followed a partnership in November 2017 between Belong and the American Cancer Society.
Eliran Malki, co-founder and CEO of Belong said the partnership with CCC will strengthen Belong's "vision to support patients and their loved ones while easing their concerns as they cope with a challenging disease."
"This service is a community that offers simple and up-to-date information, and we believe that the connection and solutions will save people time and money and assist them in their treatment decisions. As we continue this important work, we welcome additional collaboration with cancer advocacy groups and organizations across the world," he added.
Related posts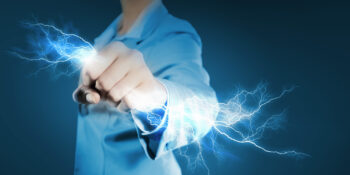 Thwarting Deadly Lung Disease By Electrifying Water Reserves
September 27, 2023