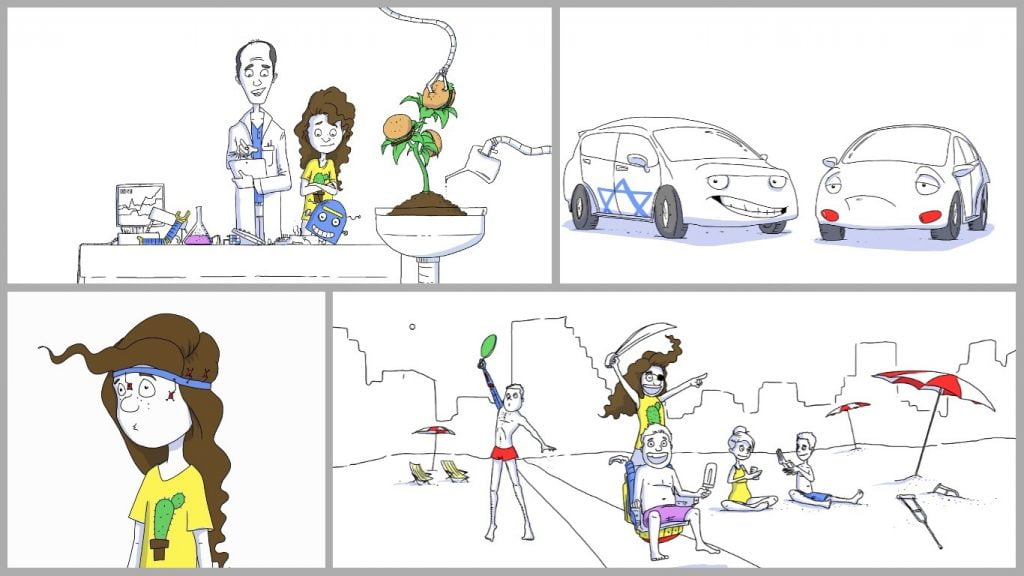 As Israel gears up to mark 70 years since the establishment of the state, it appears most of the country is immersed in taking stock of the technological, social, and political achievements and the milestones over the past seven decades. From social media campaigns to TV programs and in-depth articles, and government-led projects, different round-ups of Israel's accomplishments as it enters its eighth decade, are everywhere.
A new book highlighting the global impact of Israeli innovation also comes at the perfect time. "Thou Shalt Innovate, How Israeli Ingenuity Repairs the World" by Washington-based Avi Jorisch lays out the 15 most noteworthy Israeli breakthrough inventions since 1948, including the solar water collector, the 11963 discovery of the chemical structure of the active compounds in cannabis by Israeli professor Raphael Mechoulam, drip irrigation, the internet firewall, the Pillcam, Rewalk, and the anti-missile defense system the Iron Dome.
But while this book focuses on Israeli achievements, which go way beyond the number 15, another Israeli initiative is is focused on what the next 70 years may bring.
Israel 70+, developed by White Animation, a subsidiary of Israeli creative agency Silueta Productions, partnered with the Hebrew University of Jerusalem for a series of innovative animated videos which explore what the future might look like in 12 different fields. Short clips were made to shine a light on the future of medicine, food, water research, big data, brain science, autonomous driving, child welfare, family, the job market, disabilities, humanity, and Israel-Diaspora relations.
The videos, approximately four minutes long and in Hebrew and English, are being rolled out slowly in partnership with media outlets, in the lead-up to Israel's Independence Day, or "Yom Haatzmaut" in Hebrew, on April 19. The use of Whiteboard Animation, a technique that combines actual illustrations with digital animations, makes the ideas in the clips "more memorable, more accessible, easier to comprehend and attracts audiences of all ages, regardless of their background or language," the developers say.
Silueta Productions says the project was born out of a desire to "offer an alternative to the nostalgic trips down memory lane and give a fascinating, futuristic point of view." To that end, the company sought out leading scientists and researchers in their respective fields for "a realistic, authentic image, not one out of sci-fi books." and worked with the experts to "put together a fascinating portrait of Israel at 70+" where "they present the research they are working on today and predict what type of effect this will have on our future."
"We wanted to celebrate Israel's achievements as well as the achievements of those who will lead the way in the next 70 years," the company says on the project's site.
Two videos have so far been posted in English and three in Hebrew. They each feature a young girl, Noa, setting the scene and asking a question which then becomes a sort of conversation with the scientist or expert.
Silueta Productions co-founder Pablo Arcuschin tells NoCamels that a child was chosen to lead the questions and make observations "because she is the one who will live in this future."
Arcuschin says it took a team of about 15 people some six months to bring the project to light, with the most challenging part being the effort to convert highly technical and sophisticated research into understandable and relatable language.
For "What's on the Menu? The Future of Food," Professor Oren Froy, the head of the Hebrew University's Institute of Biochemistry, Food Science, and Nutrition – in animated form – looks at what humans will be eating in the future and where that food will come from. "As the global urban population increases and agricultural areas dwindle, we find ourselves further removed from the food we consume, the food is processed and heavily altered from its original state," Professor Foy explains in the video, adding that the food usually comes from hundreds of miles away from where we are, which takes a toll on our bodies and on the environment.
Professor Froy predicts that agriculture innovation in the future will be based more on soil-less, urban farming which will be more eco-friendly and sustainable, allowing for more fresh produce. He also posits that the "global meat industry will shrink in order to free up agricultural fields for crops intended for human consumption rather than animal consumption," but that meat consumption, which he emphasizes is still necessary for human nutrition, will be based on lab-grown meat. Froy says the genetically engineered meat will have greater nutritional value than the real thing, and that the move toward organic and local eating will have a greater impact on our health, reducing obesity, delaying the onset of diseases and prolonging life.
Sign up for our free weekly newsletter
Subscribe
SEE ALSO: Lab-Grown Chicken Startup SuperMeat Could Disrupt The Entire Meat Market
Professor Froy's research has uncovered a link between the circadian clock and nutrition, proving that meal timing is crucial for weight-loss and positing that the disruption of the coordination between the biological clock and the environment explains insomnia, metabolic disturbances, and risk of cancer.
As for the future, the progress in DNA and human genetics research, Professor Froy says, will allow us to pinpoint every person's genetic nutritional needs and to devise a personalized nutritional plan. He envisions a world where "grocery stores will supply us with the same products but with varying nutritional values, so that everyone can buy the products that specifically suits them."
For those who are "too busy to eat," or who can't be bothered, Professor Froy says there will likely be pills that contains everything their body would need – though he does emphasize that they will be missing out on the communal, cultural and other aspects of eating.
In "Great Matter: The Future of the Brain," Israel 70+ looks to internationally renowned neuroscientist Professor Idan Segev, head of the Department of Neurobiology and member of the Edmond and Lily Safra Center for Brain Sciences, for what's next in brain-related research. The professor and his team of scientists build "detailed super-computer models of brain circuits, thereby advancing the understanding of brain-related disease and the development of novel brain-inspired powerful computer technologies."
"Our approach is to use physical principles to build a computerized model made entirely of mathematical equations simulating the electrical and chemical activity that takes place in the real biological brain," Professor Segev explains, adding that the scientists then cause it to get sick with Parkinson's disease or epilepsy to try to understand which components are responsible for the disease. This is all in an effort to find cures.
SEE ALSO: Amputees Control 3D Avatars By Visualizing Missing Limbs In New Israeli Study
Professor Segev says that as more progress is made in brain research and as more complete models are built, breakthroughs will come. "Additional scientific research will help us understand the neural basis of sensory perception and feelings; it will enable us to offer new solutions that will allow disables people to walk."
Moreover, we will be able to translate your neural activity into language and commands what will operate devices in the outside world directly from your brain. With your mind, you will be able to control avatars which will replace you at international conventions…and operate software and games without the use of a keyboard or a mouse," he says.
In what has only so far been seen in movies, Professor Segev says that in the future, "scientists might be able to create backups of the brain in order to preserve it and enable people to go on living digitally."
The remaining 10 videos will be published over the next week.
Related posts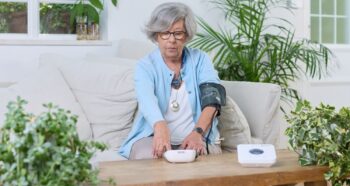 Smart Healthcare System Keeps Elderly At Home, Not In Hospital
November 29, 2023