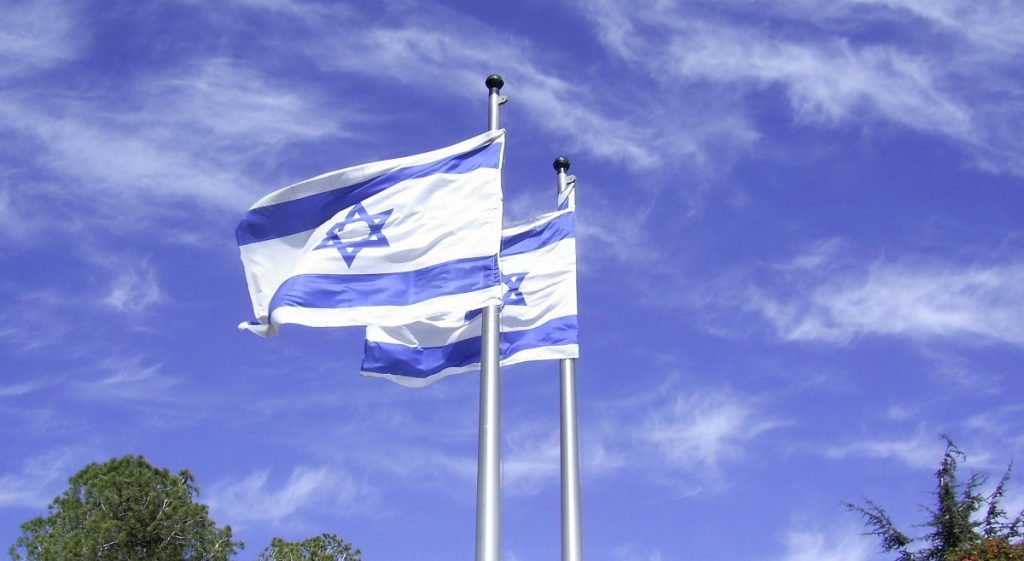 Israel is marking the 70th anniversary of the founding of the modern state with a theme that centers on "A Legacy of Innovation." But while much of the country has been focusing on the groundbreaking and innovative achievements of the past 70 years, what the future may hold is just as compelling.
While celebrations for Israel's 70th birthday are underway, NoCamels has interviewed experts from six of the top venture capitalist firms in the country, picking their brains about the future of Israeli innovation across industries, and what startups are catching their eye in automotive, cybersecurity, artificial intelligence, big data, digital health, agritech, and retail.
Here's what VC leaders from OurCrowd, Bessemer Venture Partners, Jerusalem Venture Partners, YL Ventures, Maniv Mobility, and Vertex Ventures had to say.
The Israeli character 
"People always ask me how Israel maintains its edge," Jon Medved, CEO of equity crowdfunding platform OurCrowd tells NoCamels, "Israel is particularly strong in its multidisciplinary nature. This is the culture of Israeli tech. Of course, the Israeli army is the most multidisciplinary system, but it checks all the boxes and we make it work."
Israel is made up of people with skills and experience in many different areas sectors, like for example, a doctor who also knows how to code, Medved says. Israelis also know how to put together the right multidisciplinary team, he adds, bringing together a machine learning specialist with a group developing a new product for the automotive industry, or an imaging tech expert with a farmer to work on a forthcoming project.
Adam Fisher, a founder and partner of Bessemer Venture Partners, echoes Medved's sentiment, telling NoCamels, "Other countries are often too dependent on one type of expertise. Israelis are experts across many sectors and we continue to see that through their curiosity and diverse interests." Israel is also full of multidisciplinary teams that don't come from the same background, he says, noting like Medved that while the origins of tech are in the military, there are now enough independent companies in the country to sustain it.
Fisher calls the Israeli character "fearless and naive," and says the next decade will see tech penetrate every aspect of business in Israel," explaining that he believes Israeli startups will soon disrupt unexpected industries, like shipping and insurance.
Yonatan Machado, a co-head of the Jerusalem Venture Partners early stage investment vehicle JVP Labs and co-founder of JVP Play, the platform matching early-stage Israeli startups with leading multinational companies like PepsiCo, Tesco, and Barclays, also predicts this disruption, telling NoCamels that tech will pour into retail, even more so than today. "In Israel, a big part of the focus of innovation was happening in the digital space, not something that the average person would understand. Now, much more tech affects our physical lives and affects the average person. What we're going to see is more disruptions to the physical experience."
What does this mean for the Israeli innovator? Ofer Schreiber, a partner at YL Ventures, a global VC firm with offices in San Francisco and Tel Aviv focusing on seed-stage and deep-technology B2B (business to business) companies in cybersecurity, enterprise software, and autonomous vehicles, puts it boldly saying that "Israel is turning into 'scale-up nation,' meaning that in the future we will see more leading global companies founded in Israel, together with a healthy M&A (mergers and acquisitions) activity."
Automotive
When Jerusalem-based driving- assistance vision tech company Mobileye was acquired by Intel in March 2017 for over $15 billion, the largest Israeli exit to date, it appeared as if Israel had found itself playing a major part in the car industry, seemingly overnight. In reality,  the country had already been making innovative strides in the automotive tech and autonomous driving fields. The Israeli-founded Waze platform had already established itself as an international leader in GPS navigation software. Argus Cyber Security, an Israeli-based global leader in cybersecurity solutions, was making garnering international attention and was eventually acquired by German car parts supplier Continent AG for over $400 million in November 2017. More recently, there were reports that Elon Musk's electric vehicles giant Tesla was in talks with Cortica, the Tel Aviv-based company developing the next generation of AI technology, reports Musk has denied.
While it's true that Israel is a leader in sensor tech, software, artificial intelligence, and other areas, the way these industries are reshaping the automotive industry will be an exciting and powerful move to watch.
Michael Granoff, founder and managing director of Maniv Mobility, the first Israel-based venture fund dedicated exclusively to mobility tech, says it's Israel's keen sense of tech and its multidisciplinary skills — in this case, the idea of targeting and adding other digital sectors, like computer vision, sensors, radars, and machine to the automotive world — that has so greatly affected the auto industry and will continue to do so in the coming years.
SEE ALSO: Israeli Tech Is Gearing Up To Make Vehicles Of The Future Safe
"Over the next generation, the same digitization impacts we have seen in other sectors will transform the automotive and mobility world. This means companies will not sell cars, they will sell rides. They will not burn fuel, they will use batteries. And they will not be driven by people but by algorithms," he tells NoCamels.
Emanuel Timor, a general partner at Vertex Ventures, agrees, noting that three major revolutions are happening in the automotive industry right now to fuel this change: the move to electric vehicles, the move to autonomous vehicles, and the idea of changing ownership (from privately owned vehicles to ridesharing are all major factors.) "Israel is an ideal place to be a major contributor," he says.
As for companies in the automotive industry to watch, Timor suggests Innoviz Technologies, a Kfar Saba-based startup that has developed a 3D remote sensor based on LiDAR (Light Detection and Ranging) to generate a precise and constantly updated 3D map of a car's surroundings meant to be integrated into autonomous vehicles. Innoviz won a 2018 CES Innovation Award in December 2017 and has raised $82 million since it was founded in 2016, which includes investments from Vertex Ventures and two of the world's largest automotive suppliers, Delphi Automotive and Magna International.
"It's known in Israel in several segments, "says Timor, "This puts it in an amazing position."
Granoff cites two breakthrough companies in the Maniv Mobility portfolio that his team is watching closely: driving validation simulation platform Cognata, and vision sensors startup Oryx Vision
"Autonomous vehicles will not become mainstream overnight, and there will be a long transition process. During this time period, their deployment can be accelerated by simulation and teleoperation. Cognata is building the world's richest simulation engine to allow developers of automated systems to improve and validate their systems without having to drive on real roads, with the attendant risk," he says of the AI-and-deep-learning-powered firm.
Fisher also holds OryxVision in high regard, as, like Granoff's Maniv Mobility, his VC firm Bessemer was part of its $50 million Series B funding round in August 2017. He sees great potential for this company in the future, noting the eponymous company's flash automotive LiDAR "sees what the eyes can't see."
Sign up for our free weekly newsletter
Subscribe
Cybersecurity
At Tel Aviv's CyberTech conference in late January, former CIA director Gen (Ret) David H. Petraeus called Israel a "cyber superpower," noting its ability "to cope effectively with increasing threats" in the cybersecurity field. Earlier that month, in a conference hosted by Israel-based IVC Research Center and law firm Meitar Liquornik Geva Leshem Tal to unveil their joint report on exits by Israeli companies in 2017, Yuval Shachar, executive chairman of leading Israeli cybersecurity think tank Team 8 warned that in the next round of violence between Israel and the Palestinians, Israel should prepare for massive cyber breaches to critical infrastructure that may do real damage and bring in a new element of war. He called 2017 a "scary year" in the cyber world due to hacks like the WannaCry ransomware attack and the Equifax breach and noted, "2018 will be worse."
Just a few weeks later, at a cybersecurity conference for smart cities in Tel Aviv, ex-Mossad chief Tamir Pardo called cyber threats "a soft and silent nuclear weapon" more damaging than physical war.  Pardo has since recruited over 30 hackers from Israel's security and intel services like the Mossad, Shin Bet, and the army's elite intelligence unit 8200, for his cybersecurity firm XM Cyber.
"As the world is becoming more and more connected to the internet, data is becoming more and more valuable, and with the ever-increasing speed of innovation by financially-driven cyber attackers, cybersecurity threats are becoming very complex," YL Ventures' Ofer Schreiber says. "In this challenging environment, Israeli entrepreneurs play a key role to equip cyber defenders with technological solutions."
Schreiber, who heads YL Ventures' Israeli office and is a board observer for medical device security platform Medigate, automotive cybersecurity firm Karamba Security and automated cyber incident response company Hexadite, says the main driving force behind Israel's thriving cybersecurity industry is the military. Service in the IDF, he explains,  specifically in technological units in the intelligence corps, such as the 8200 unit, gives some Israelis exposure to the most technologically advanced systems, where they face the most serious cybersecurity challenges as both defenders and attackers.
This startup-like environment is and will continue to be fertile ground for great cybersecurity startups in the startup nation, he says. "This is the main reason why so many cutting-edge cybersecurity startups are founded in Israel every year," he adds.
When asked why his company invested in cybersecurity firms Hexadite, Medigate, and Karamba Security, the answer to Schreiber, seems obvious. "Hexadite was acquired last year by Microsoft," he says, "Regarding Medigate (securing connected medical devices) and Karamba Security (securing connected and autonomous vehicles) – beyond the fact that these two cybersecurity companies enable new business opportunities for traditional industries (healthcare and automotive), their solutions aim to save human lives, in addition, to securing data. This has dramatic implications on the requirements of their products, such as stability, accuracy, and performance. Karamba's unique technology is applicable for multiple IoT-related sectors. They chose to focus on automotive as an initial target market, but in reality, their total addressable market, and potential impact is huge. We have very high hopes for this company and this amazing team of entrepreneurs."
Artificial intelligence
It is perhaps the phenomenon of artificial intelligence in Israel and its connection to the prowess of sectors such as retail, automotive, agritech, and medtech/digital health that is the best example of the multidisciplinary nature of Israeli startups.
In January, at the same IVC and Meitar Liquornik Geva Leshem Tal law firm conference where Team8's Shachar warned about the future impact of cybersecurity as a weapon, Pitango Venture Capital's Eyal Niv said artificial intelligence would undergo one of the biggest changes over the next five years and beyond, noting that AI will be in everything including "infrastructure, processing, storage, applications," he said.
There has already been much discussion on just how big the impact of  AI will be on the human employment rate, as the talk of robots taking over for employees become more prevalent.
"AI is transforming different parts of the retail world," says Machado, who offers CommonSense Robotics as one of the best examples of this phenomenon. The Tel Aviv-based robotics company has been hired by Israel's biggest pharmaceutical chain Super-Pharm to package deliveries based on online sales. The idea of the successful collaboration between AI and retail is also something Machado hopes to accomplish with JVP Play, the VC firm's platform matching 10 early-stage startups and with Tesco, PepsiCo, and Barclays. JVP Play's startups, like the GPS-like indoor navigation service Oriient and an unnamed startup currently in stealth mode, providing video analytics for frictionless checkout, are both leveraging AI to offer innovative solutions to multinational and retail brands.
While AI is positioned to disrupt every business sector from fintech to agriculture and manufacturing, one of its biggest imprints is in the digital healthcare and medical tech industries.
OurCrowd's Medved already notices the move from hardware-focused medical devices to the combination of AI and digital healthcare as one of the strongest aspects of Israel's future in innovation. It's one of the reasons his Jerusalem-based crowdfunding platform launched Cognitiv, a specialized $100 million global fund focused on early-stage companies that leverage deep learning, IoT, robotics, digital manufacturing, and of course, AI, earlier this year.
In OurCrowd's portfolio of 150 different companies in 12 different funds, CEO Medved highlights companies like medical imaging company Zebra Medical Vision, prescription error detection startup MedAware, personalized diagnostics company MeMed, telehealth company TytoCare, and chronic disease prediction and prevention platform Sweetch as digital health companies that should be followed closely in the future, as the companies "truly leverage AI to influence the future of Israel's digital healthcare sector."
"We are masterful at this game and only getting better," Medved says of the digital health industry and the Israeli ecosystem.
Big Data 
Big data is already making a significant impact on the agritech industry, says Timor. "For many decades, Israel has been a world leader in agritech but we weren't investing in the field because the focus was on seed growth and drip irrigation. Now we are leveraging techs like drones, image analysis, and big data in agriculture. They are all very important because it enables Israeli companies to try to offer solutions to farmers to improve, detect diseases on time, and increase crop levels," he says.
SEE ALSO: Massive Cyber Attacks, Autonomous Electric Cars, And 'Augmented' Workforces: Israeli Industry Experts' Predictions For The Next 5 Years
Timor points to Taranis, a precision agriculture intelligence platform that monitors fields, detects diseases, and make decisions on their crops, as a good example of a company that uses big data and computer vision to make an impact on the industry.
"[Sectors like big data] enables Israeli companies to  offer solutions to farmers,"Timor says, "It's another area that can play a more significant role in the future."
Related posts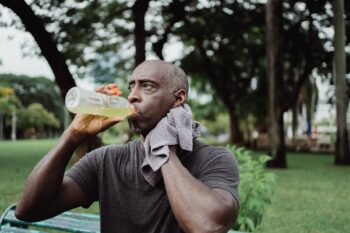 Startup Helping You Get Heart Healthy By Measuring Your Sweat
December 04, 2023