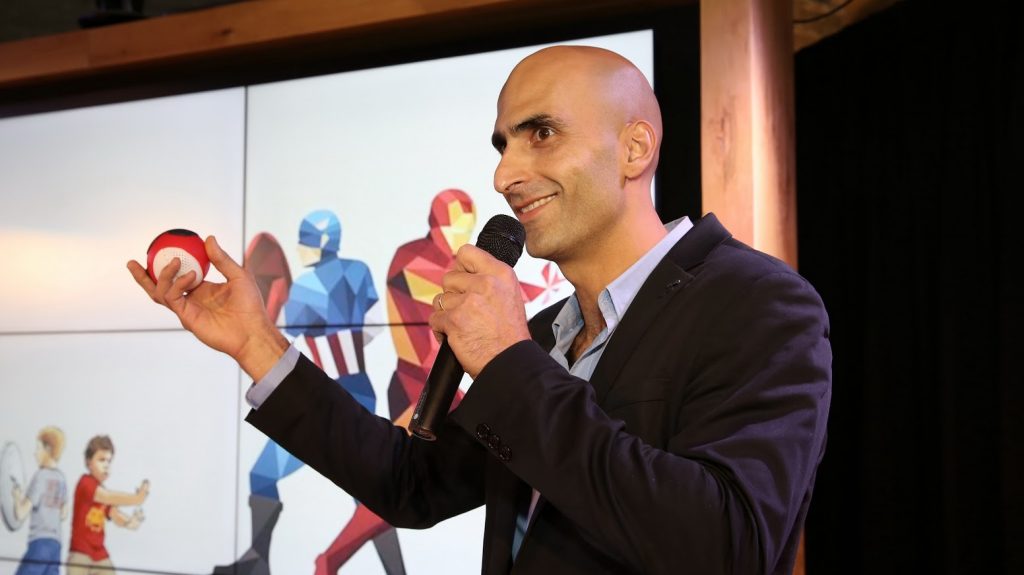 Israel has one of the most educated populations in the world, with 47 percent of 25-34-year-olds holding a tertiary degree, according to an "Education At a Glance" report last year by the Organization for Economic Cooperation and Development (OECD), an 35-member economic organization creating policies to improve economic and social well-being around the world. This month, the OECD also ranked Israel as the 3rd most educated country in adult education of 10 listed countries, above South Korea, United Kingdom, and the United States.
The same organization has noted that Israel spends less than the average OECD member country on primary and secondary education, leading to lower quality of education overall. Israel also has one of the lowest rates of labor productivity and highest rates of poverty in the developed world, according to a recent study by the Shoresh Institution for Socioeconomic Research.
To combat this, Israel has embarked on a number of policies meant to improve the education system, including reducing inequality among the ultra-Orthodox and Arab communities, as well as approving a 70 million shekel initiative last summer to improve English proficiency in schools.
As the "Startup Nation," innovation also plays a key role. MindCET, an organization that brings together educators and entrepreneurs to develop groundbreaking tech in education, has been working in this space since 2012 to find education tech (EdTech) startups, tapping into gaming, artificial intelligence, and machine learning, to transform the Israeli learning environment.
MindCET, with headquarters in the southern Israeli desert town of Yeruham and a branch in Tel Aviv, runs a variety of EdTech-related programs including entrepreneurship programs and community dialogues for teachers, an R&D-based entrepreneurial program, in cooperation with Microsoft and the Hebrew University, for EdTech developers, and a "new market" program for mature startups. The organization also hosts the Global EdTech Startup Awards (GESA), an international competition for startups in the field.
SEE ALSO: Israeli High-Tech Method Revolutionizing Education?
But it's MindCET's five-month accelerator program that holds the most acclaim. Each year, MindCET selects a number of early-stage EdTech startups to take part in the program, in which founders and teams meet weekly for lectures and workshops with mentors, investors, entrepreneurs, tech experts, and customers to discuss their next steps. MindCET has so far accelerated six cohorts of EdTech.
The latest group of seven startups was featured at an event called Demo Day this week at the Rise Tel Aviv complex, where representatives gave four-minute pitches to a captivated audience and a panel of tech experts, startup founders, venture capitalists, including Moshik Mor from EdTech startup entrepreneurial platform EDVantage, and KamaTech founder and CEO Moshe Friedman, as well as the Israel Innovation Authority's VP for the Startup Division, Anya Eldan.
Eldan tells NoCamels that the education system is in dire need of transformation. "We expect to see a disruption outside the traditional learning system," she says, "We want to do what we can to help promote this accelerator as education goes through this disruption."
Here are the seven startups that presented their EdTech products at the MindCET Demo Day #6:
1. Storyball
Imagine going on an adventure where a smart toy (in this case, a ball based on a motion console with a speaker and an app) gives you a mission and gets you to accomplish it through voice commands. This is essentially what CEO Chen Lev wants Storyball to become, telling NoCamels the goal is to eventually get publishers to create their own customized Storyball skins based on well-known characters like Harry Potter or a Disney princess. In the mean time, the AI-and-machine-learning powered device bridges the physical and digital worlds by encouraging children to go outdoors or exercise by offering an interactive game through role play.
Lev says he wants to "bring content to the world in a new way" and likes that "EdTech is open to learning through experience." Storyball currently comes in three characters, or skins, according to Lev, including Agent I.O, Pepper The Bear, and Angie, a rock-and-roll star. Lev said the company plans to go through production in China and then set up a campaign on a crowdfunding platform like Kickstarter or Indiegogo to sell the balls starting in April or May this year. Last month, Storyball won first place at the Global EdTech Startup Awards (GESA), besting 650 startups in 70 countries.
2. Mathika
"If you are strong in math, we will make you stronger. If you are weak in math, we will make you stronger," CEO and co-founder of Mathika, Eyal Dessou Tzafir said during the presentation for the company, the only math-focused EdTech startup in the program. This self-funded company, which creates game-based math learning environments for students through its platform, empowering them to become self-learners is looking "to expand to the world," Dessou Tzafir tells NoCamels.
Because the focus is on math, language is not a barrier, he says, adding that he uses social media to connect with many people showing interest in the product, particularly in India and South Africa. Mathika, he says wants to partner with teachers and allow them to create their own videos around math. The company has developed a pilot program in four Israeli schools, including Kehila School in Tel Aviv and Amirim, a Bedouin school in Beersheba.
Sign up for our free weekly newsletter
Subscribe
3. Texti
Texti is an AI service that teaches English grammar, reading, and vocabulary in a trendy way — through pop culture. The startup creates unique and effective tasks for learning the language, based on the personal interests of the student and highlighting their favorite movies, music, and sports. The platform can be integrated with any English training platform. The company says its vision is to "use AI to its full potential in the language learning field." Texti is headed by CEO Eyal Chloe Rosen, an entrepreneur who also has a background in UX, design, and the building and creating of software.
4. ELA (E-Learning Analytics)
Worldwide revenue for game-based learning products are predicted to surge to $7.3 billion by 2021, according to an e-learning market trends report from Docebo, an international learning management system (LMS). It's important to know if those e-learning products are effective for the user, said Lee Hadar, Chief Marketing Officer of ELA, a BI and analytics tool that integrates with any digital educational content to perform innovative user and behavior analysis. This behavior analysis provides unique insights into the learner's performance, strengths, and weaknesses, motivation, and trends. Parents, educational content creators and educators will find ELA's diagnostic BI can improve the educational value of their products, CMO Lee Hadar said during her pitch at the Demo Day.
5. Agree Online
This innovative startup created a digital platform to help kids and teens resolve conflicts with the guidance of their classmates and peers, who serve as young moderators. The advisers offer parties (the children in conflict) possible solutions to their quarrel and vote for solutions offered by other advisers. Parties review suggestions and choose the solution they think are best. Moving forward, they negotiate the problem in chat, with the help of a young moderator until they reach a solution that mutually beneficial for all parties. Examples of conflicts currently being moderated on the platform include a disagreement between brothers about which movie to go see, a communication breakdown between friends and a hurtful comment between teammates on a Whatsapp group they are both part of.
The startup says it has a hand in helping to prevent cyberbullying, by trying to resolve digital conflicts before they escalate.
The Agree Online platform is being piloted in 10 Israeli schools in seven cities. Cities include Petah Tikva, Ramat Gan, Tel Aviv, Beersheva, Ramla and Givatayim.
Agree Online was co-founded by Brig. Gen. Itai Brun, an author, and former head of the IDF's Israel Defense Intelligence (IDI) Analysis Division and the first director of the IDF's DADO Center for Interdisciplinary Military Studies, as well as an Associate of the International Institute for Counter-Terrorism (ICT) at the Interdisciplinary Center (IDC). Co-founder Rachelly Ashwall is a certified mediator and an experienced conflict resolution teacher who just earned her doctorate in conflict resolution. Agree Online co-founder and VP of Business Development Miki Haimovich has 10 years of experience in marketing, product, and business development roles in international markets.
6. Gamify
Gamify is interactive platform that teaches technology, entrepreneurship, and collaborative coding, allowing children as young as five to create recreational and educational mobile games quickly and easily. This approach makes software development accessible for all and gives kids new ways to express creativity. The platform was actually developed with a large group of kids, CEO Aviram Mizrahi told the crowd at the MindCET event.
SEE ALSO: Israeli STEM Leadership Program Aims To Curb The Brain Drain
In addition, the games have an integrated chat feature so that kids can easily connect and collaborate. They also have access to virtual coins based on the amount of players using the game. These virtual coins can be used to buy real gadgets in online stores or assets to improve their game. The company has set up a pilot program in 20 Israeli schools and after-school programs, and over 5,000 games have so far been created by kids, Mizrahi said. Gamify recently changed its name from Let's Get Startup
7. CoQua.Labs
While many of the EdTech startups presenting at the Demo Day event focused on children and teenagers, CoQua.Labs is a platform geared towards adult education — universities, publishers and massive open online courses (MOOCs.) The platform provides analyses of individual content consumption to create a personal learning profile for each learner. That information is then used to rate each learning experience and optimize content for future learners at every stage. CEO Yatir Davidovich said online content creators can optimize and personalize for students without surveys or questions, creating more effective learning experiences, reducing dropouts, cutting costs and increasing revenue.
Related posts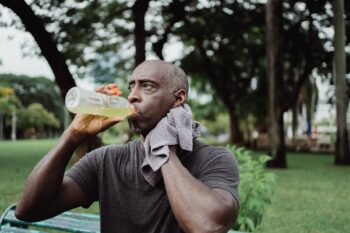 Startup Helping You Get Heart Healthy By Measuring Your Sweat
December 04, 2023