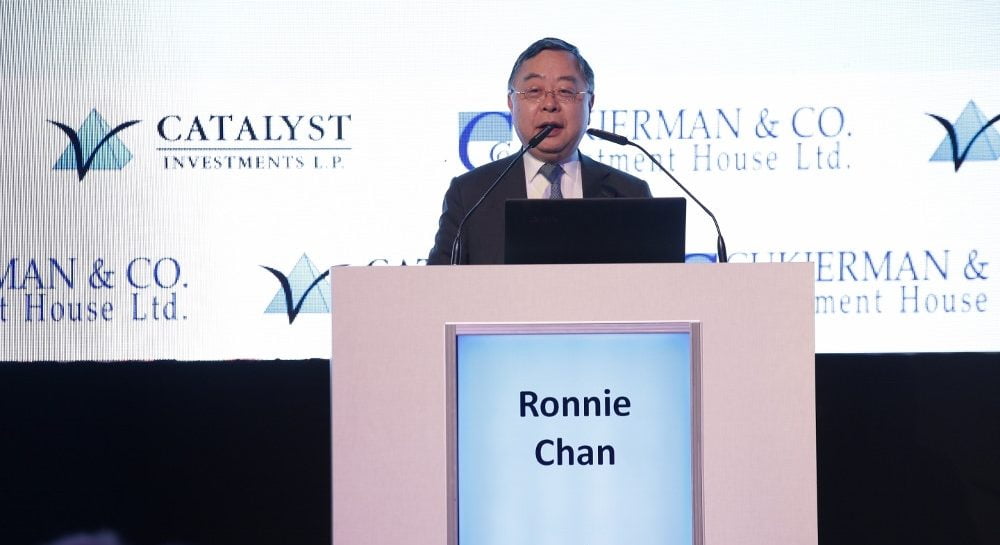 China, the world's most populous country, may be a relatively minor player in the Israeli high-tech ecosystem, according to a study last month which found that Chinese investment makes up just 5 percent of the total activity, but a conference this week in Tel Aviv drew over 70 Chinese investors and business leaders who hailed the Sino-Israeli relationship and urged more cooperation in biotech, digital healthcare, and R&D.
A report in February by the Israel-based IVC Research Center said Chinese direct investment, mergers and acquisitions, and buyout activities in Israel, while on the rise (from 18 Chinese entities investing in Israeli startups in 2013 to 34 last year), were "still waiting for lift off." The study said that despite the hype, Chinese activity in Israel was not yet significant.
The IVC report emphasized that while the Chinese market holds great potential for Israeli startup, "this market is extremely complex for Israeli high-tech companies, far more familiar with the US and European markets, where they face far fewer cultural and language barriers and more familiar business practices."
The GoForIsrael 2018 event, organized by Cukierman & Co Investment House and Catalyst CEL Fund held this week at the Hilton Hotel in Tel Aviv, sought to mitigate some of these barriers by inviting top Chinese business figures and hosting a special panel discussion titled "Marketing strategies for Israeli companies in China." The conference was also chaired by Ronnie Chan, Chairman of Hang Lang Properties, one of China's biggest real-estate firms, the co-founder of philanthropy foundation Morningside, and "a pioneer of the Israeli-Chinese connection, who has contributed greatly to the strengthening of economic relations between the two countries," Cukierman & Co. said in a statement.
The event also hosted key decision makers, business representatives, investors, venture capitalists, and leading entrepreneurs from Israel, the US, and Europe, with more than 1,000 participants in attendance. The keynote speech was given by former defense minister Moshe Ya'alon and panels on investing in Israeli companies across fields like biotech/pharma and digital healthcare and medical tech featured guests such as Yossi Vardi, a Chairman of International Technologies and a leading Israeli entrepreneurs, Yair Shamir, former minister of agriculture and Managing Partner of Catalyst Fund, David Braun, head of medical device company Merck Group, Nevo Alva, and the CEO of QR code startup Visualead, the first Israeli company to be acquired by Asian e-commerce giant Alibaba.
The "Marketing strategies for Israeli companies in China" featured Visualead CEO Nevo Alva, John Chan, managing director of China Everbright Limited, a Hong Kong-based financial services company, Sean Jiang, CEO of investment and banking firm Yafo Capital, Jimmy Jin, deputy general manager of Leaguer, a company out of southern China, as well as Haggai Ravid, CEO of Cukierman & Co. who has for the past three years been living in China's eastern province of Jiangsu.
SEE ALSO: As China Hosts 'Israel Culture Week', A Look At The Growing Relationship Between The Asian Giant And The Startup Nation
Ravid noted that Israel has a lot to offer China and that while the Chinese have a strong e-commerce industry, in part because of their larger population, Israel has the upper hand in digital healthcare and is "one step ahead" in robotics and drone technology.
All of the panelists encouraged Israeli companies to slow things down and get to know their Chinese audience before they try to sell their product or test their tech in the region. This includes China's recognized tech hubs like Shanghai, Shenzhen, and Beijing, but also lesser known areas like Foshan, which is known for its advanced manufacturing of ceramic tiles and furniture, It has the third largest GDP in all of China, about $ 180 billion on a population of only 7 million people, according to Chinese businessman Jimmy Jin.
Israeli companies need patience and local knowledge of their Chinese audience, Jin added.
Ravid concurred, saying that "the "process is not always rational" and that Israelis "don't always know why they do things the way they do" but that the key is to understand Chinese policies and Chinese people, without competing with them. "Don't compete with Chinese companies," he says to "compete with Western companies but sell to China."
China's large population can sometimes work against Israel, Alva added. "If Baidu or Alibaba want to recruit talent, they have a choice from a market of over one billion people, so that even a small percentage of them are still larger than Israel's starting point, a total of 8 million residents. It's a matter of numbers," he said.
Israel's advantage, according to Alva, is in its ecosystem. "Small young companies do better in Israel. When it comes to small young companies, Israel is a better place than China for entrepreneurs to start and fail. Israel accepts the failure of a young entrepreneur," he said. China's strength in part is in its ability to tap into its consumers, Alva said. "In terms of consumer behavior, payments, mobile, etc, we [Israelis] are not there yet," he said.
Alva, who has lived in Shanghai for two years, and has experienced the "inside" of the Chinese multinational e-commerce, retail, Internet, AI, and technology conglomerate known as Alibaba, says that people would be surprised to know that the company is "more of a startup than most Israeli companies."
"It's too entrepreneurial for its size," he adds but says it "moves faster" than a lot of companies in Israel.
Sign up for our free weekly newsletter
Subscribe
Alibaba founder and chairman Jack Ma is expected to visit Israel in early May. Since its investment in Visualead in 2015 and its announcement to acquire the startup late last year, Alibaba has also invested in four other Israeli startups and has reported its intention to establish a large research and development center in Israel.
China's 'untapped market' 
The economic and diplomatic relationship between China and Israel has increased significantly in recent years, with the launching of the Israel-China Innovation Committee and the Israel-China Economic Task Force, and mutual trade which was estimated at $50 million in 1992 reaching over $11 billion in recent years, according to figures made available by the Israeli Foreign Ministry. China is Israel's largest trade partner in Asia and Israel's third largest global partner.
The Asian giant has also tapped into Israeli higher education by establishing partnerships with top Israeli universities that cater to the future of innovation in the Middle East.
In addition, China has been on the lookout for strong tech and R&D teams, which is a strength of the "Startup Nation." At least seven Chinese multinational corporations have opened innovation and R&D centers in Israel over the past three years, according to Start-up Nation Central, including Chinese telecommunications company Huawei, which bought Israeli startup Hexatier for a reported $42 million in 2016.
In November, 10 Israeli startups were selected to participate in the Israel–China Accelerator, a six-month program where the startups receive in-depth training on the Chinese market and business matchmaking services toward potential investors, customers and strategic partners, as well as workspace in Beijing. The program is led by the Israeli Ministry of Economy in cooperation with China's largest private equity fund, the Chinese Shengjing Group, and the business community DayDayUP.
The IVC report noted that even as "Chinese participation as investors in Israeli venture capital funds peaked in 2014 and has dropped considerably since then both in actual numbers of investors and actual dollar amounts," the new accelerator "represents a small but significant change that could start a trend, which could have a long-term impact on the China Israel high-tech equation."
SEE ALSO: With Strong Ties, Is Israel China's Best Friend?
Dorian Barak, the co-founder of Indigo Global, an Israeli VC firm that works extensively with China, tells NoCamels that while "it's true that China still lags behind the US as a source of equity for local startups, […] that's not the only factor that matters."
"China is unrivaled as a global manufacturer of technology products, many of which include Israeli components. Chinese companies collaborate with Israeli companies in many beneficial ways beyond investment," he says noting that it was common for Chinese companies to seek out foreign counterparts, license technology, or buy components without actually investing. Look at the Israeli agritech sector which is very active in China. There have been relatively few investments but many licensing arrangements and implementation projects in mainland China."
"Most Chinese companies that come here are searching for breakthrough technology capabilities, not investment returns. That's important to the local ecosystem and can be a more enduring source of capital, especially in situations where a promising technology requires the continued and long-term commitment of a strategic investor. We see this as well in corporate venture capital from the West, which is an important counterweight to return-driven VC funds," Barak adds
Ben Topor, a managing partner of the Technology, Media and Telecom department at Cukierman & Co. tells NoCamels that China is still a mystery, but there is a trend of growing business in China. "It's an untapped market. We recognized the strategic role," he says.
"Israel is what China needs," says Topor, "We have the tech, entrepreneurs, agriculture, and cybersecurity."
In a sign of strengthening efforts, a GoForIsrael Conference will be held for the first time in Foshan, China, in May.
Related posts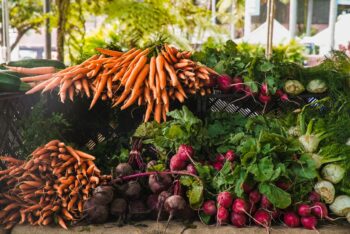 A Cybersecurity Approach To Cutting Food Waste
September 28, 2023