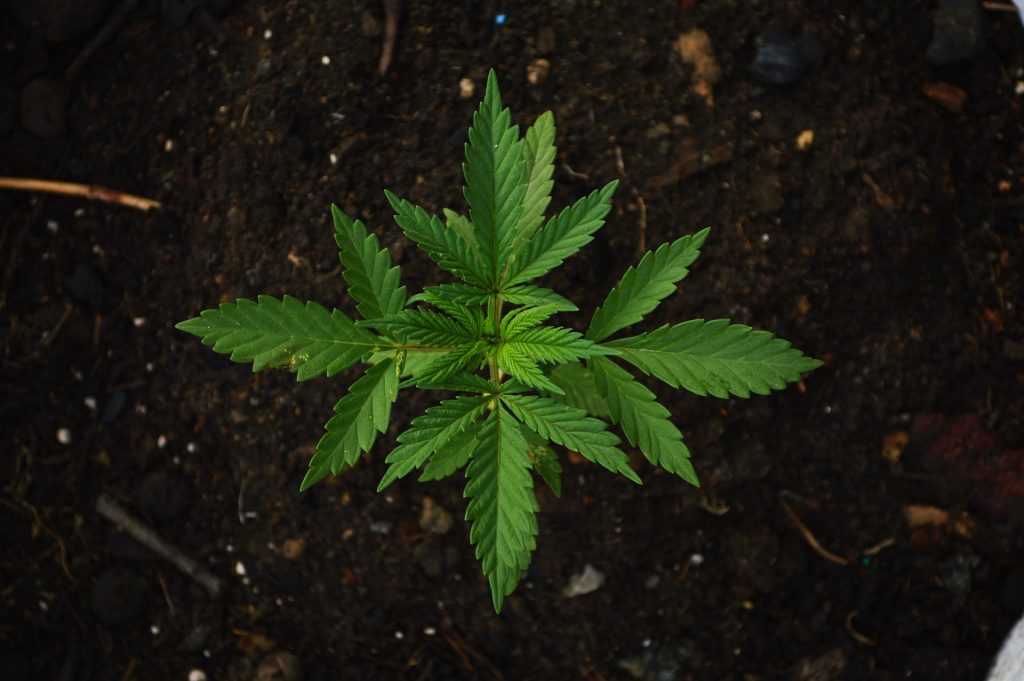 Large-scale medical cannabis exports are on the docket this week as Israel's licensed cannabis farmers and investors in the booming industry plan their day in court to urge the government to push ahead with reforms that could usher in an estimated $1 billion annual windfall for Israel's cannabis industry.
The farmers are seeing red over a decision last week by Prime Minister Benjamin Netanyahu to suspend the reforms that would allow the legal export of the plants amid opposition by the Ministry of Public Security, which said it is afraid of "spillover" into the recreational market, and a reported conversation with US President Donald Trump, whose administration is taking a hard-line against cannabis including its medical use.
Israel has been home to groundbreaking R&D in the medical cannabis field. In 2017, following a government decision to ease restrictions on medical marijuana, the Israeli Ministry of Agriculture officially classified cannabis cultivation as a "farming sector." This paved the way for marijuana growers to receive government aid, grants, training and water quotas, just like any other eligible farmer.
By the end of 2017, nearly 400 farmers applied to the Israeli Health Ministry for permits to grow cannabis for intended exports, with a majority receiving preliminary approval. Another 400 applied for cannabis nurseries, pharmacies, and processing plants. There are currently only eight farms in Israel growing marijuana for medicinal purposes.
'The train has left the station'
"These people have the licenses, they have the farms, they put in a lot of money, we can't go back now," says Israeli attorney Hagit Weinstock, who in 2016 successfully led the fight for cannabis growing licenses in Israel, and is now representing a dozen clients in the current battle.
Weinstock tells NoCamels that the average initial capital investment in a cannabis farm is between $2-4 million and "people are forging ahead with this investment and going to court to demand government plans for exports go ahead," as promised. Weinstock says she is petitioning the Supreme Court on the matter later this week.
"The train has left the station, so to speak," Weinstock says, "and there is no way that Israel is not on it."
SEE ALSO: Bill Nye Highlights Israel As The World Epicenter Of Medical Cannabis Research
But Netanyahu appears to have pumped the brakes on the plans, even if temporarily, ordering the Health Ministry and the National Economic Council to respectively review the reforms, and relaying to government ministers a disapproving message from Trump. "I spoke with Trump and he told me about his general opposition to the legalization of cannabis, and I'm not sure Israel should be the export pioneer," Netanyahu is reported to have said during a meeting at the Prime Minister's Office last week.
The decision triggered widespread concern in the industry and angered a number of Knesset members, notably MK Tamar Zandberg from the left-wing Meretz party, the chairperson of the Knesset Special Committee on Drug and Alcohol Abuse. Zandberg blasted the decision as "a destructive one stemming from ignorance and fear."
Emergency cannabis session
In an emergency committee session on Monday called by Zandberg, the MK said the necessary discussions were had and the reviews were already performed and the sudden decision last week "could be a death blow to the idea of exporting [medical cannabis]." Zandberg said she fears "we could be weeping about it for generations."
Medical cannabis, she told Haaretz last week, is "good for the economy, it's good for agriculture and it's good for patients. We will live to regret the decision to stop such important progress that Israel has already started making, which will erase the competitive advantage that Israel has developed in the marijuana market that is breaking ground now worldwide."
In the stormy session attended by representatives of various government ministries, the CEO of Tikun Olam, the largest supplier of medical cannabis in Israel, said he hoped "cooler minds would prevail" and the government would give its final okay. He also took aim at the Public Security Ministry's objections.
"When we are talking about medical cannabis here and warning of spillover, it's important to stress that no one has ever died from [a] cannabis [overdose] and it doesn't have the side effects that medications do," said Aharon Lutzky, noting medical cannabis's documented health benefits. Tikun Olam operates one of the largest cannabis treatment databases, while developing a variety of marijuana strains and delivery systems, and launched US operations, T.O. global, in 2015. It has similar partnerships in Canada, Australia, the UK, and South Africa.
In the same session on Monday, one farmer from southern Israel lashed out at government representatives, saying "you are killing us, we are asking that you let us do our jobs, you are burying us with every new statement."
Israeli justice minister on board
Sympathy and support for the farmers and proponents of medical cannabis exports came from an unlikely source last week — Justice Minister Ayelet Shaked from the Jewish Home party who visited a cannabis farm in southern Israel alongside party member and Agriculture Minister Uri Ariel.
In a number of posts on social media, Shaked published photos from the visit to the Seàch medical cannabis farm in northern Israel and tweeted that Israel could "become a medical cannabis exporter with revenue worth NIS 4 billion a year. We must not miss the train."
Sign up for our free weekly newsletter
Subscribe
מה לי ולחוות קנאביס? סיירתי היום עם השר אורי אריאל בחוות "שיח" בשרון והתרשמתי מהחשיבות הקיימת לחולים רבים משימוש בקנאביס רפואי. ישראל יכולה להיות יצואנית קנאביס רפואי עם הכנסות של 4 מיליארד (!) שקל בשנה. אסור לפספס את הרכבת. אנחנו היום הקטר, אם נתמהמה נהפוך למאספים. pic.twitter.com/qxTzI0K1A9

— איילת שקד Ayelet Shaked (@Ayelet__Shaked) February 8, 2018
In a Facebook video, both Shaked and Ariel stressed the economic potential of the reforms with Shaked indicating that she expects to make the case to Netanyahu in an upcoming meeting on the issue at the Prime Minister's Office.
The justice minister hailed the benefits of cannabis for "the treatment of epilepsy, cancer, autism and more," and said Israel was "the only country in the world that knows how to grow medical grade cannabis using breakthrough medical tech."
https://www.facebook.com/ayelet.benshaul.shaked/videos/1523610574424030/
Shaked also poured cold water on talk of spillover from the legal medical cannabis farms to criminal groups. "The fear of leaks to crime organizations doesn't fit with the fact that until now zero indictments were filed for theft and trade in the cannabis," she wrote. "There are ways to secure the growing area as is done today. As long as we do this in a controlled and monitored manner there is no problem with it."
The sentiment was echoed by Weinstock, who said the Public Security Ministry's request for a budget to secure the medical cannabis industry was appropriate and would likely be approved at least in part.
The ministry should "get the budget, hire the staff and get the support it needs" but shouldn't stand opposed to the progress, says attorney Yoav Etzyon, a partner in the high-tech division of Amit, Pollack, Matalon & Co, a law firm that represents groups of foreign investors in the Israeli medical cannabis industry.
"Israel is considered a world leader in medical cannabis knowledge and know-how and demand for this knowledge has spiked," said Etzyon, adding that the potential economic benefits are exponential.
"People have signed agreements for millions of dollars," expecting the plans to go ahead, " and we are seeing a lot of concern from clients," Etzyon tells NoCamels.
The Israeli market for medical cannabis, he explains, is too small to be profitable, with just roughly 35,000 patients, and that is why growth lies overseas.
In an interview last week with Israeli news site Walla, the CEO of Israel's largest cannabis production plant, Bazelet, warned that should Israel cancel the reforms, the Israeli medical cannabis industry will be forced to transfer overseas.
SEE ALSO: Israel Sees Booming Demand From Farmers To Grow Cannabis
But there is still some optimism and this may just be a bump in the road, says Saul Kaye, founder and CEO of cannabis tech startup accelerator iCan, which hosts the annual CannaTech conference in Tel Aviv. The event draws leading medical cannabis experts, researchers, and businesses from across the world.
"The infrastructure isn't in place to start exporting yet," Kaye tells NoCamels, estimating that it may take another 3-6 months to start the process.
Kaye says the reform plan is unopposed in the government, save the Public Security Ministry, and even the argument that Israel's most important ally, the US, would be displeased, doesn't stand.
"The Trump thing is an excuse. If there's a problem, Israel just won't export to the US. There are plenty of other markets," he says, naming Canada, Germany and South Africa as just a few.
Featured image courtesy of Bloom LTD
Related posts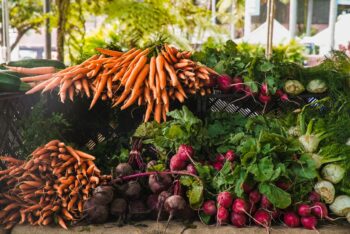 A Cybersecurity Approach To Cutting Food Waste
September 28, 2023