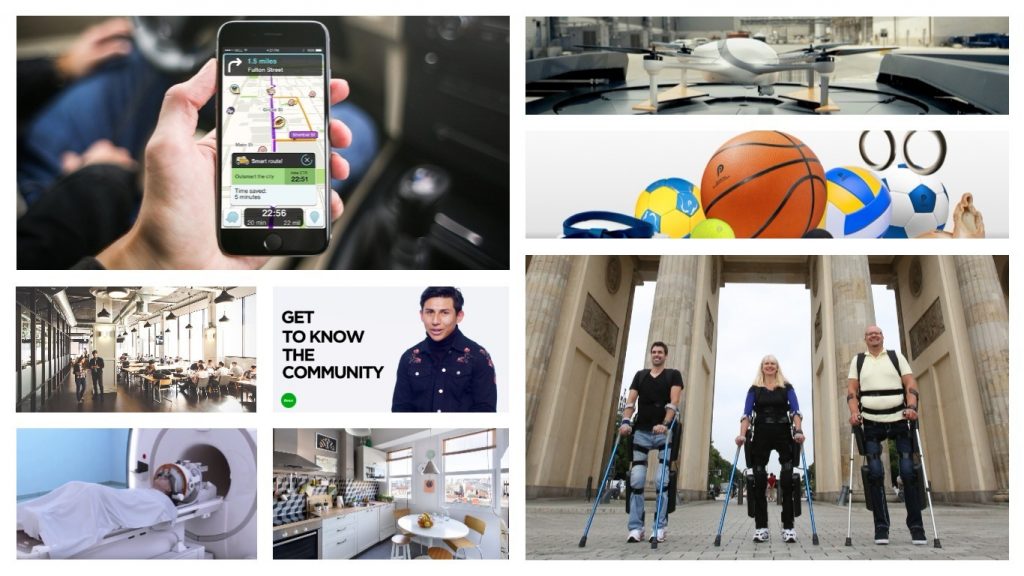 Fifteen Israel-based and Israeli-founded companies were among over 350 firms and organizations featured by US business magazine Fast Company's on its "World's Most Innovative Companies" for 2018 in its latest upcoming edition, released online late last week and available in newsstands on February 27.
According to the monthly publication, over three dozen Fast Company editors, reporters, and contributors surveyed thousands of companies to "identify the most notable innovations of the year, and trace their impact on businesses, industries, and the larger culture." The result was a list of more than 350 "pioneering companies" across 36 categories that cover sectors such as health, transportation, and social media, and industries including biotech, consumer electronics, data science, energy, and gaming.
Notably, Israel is its own category with 10 listings of companies based in the "Start-Up Nation." An additional five are Israeli-founded or acquired by global companies.
Fast Company also selected the top 50 innovative companies out of the honorees, with Israeli-founded navigational app Waze coming in at number 28. Waze join giants such as Apple, Amazon, Netflix, the NBA, Spotify, and Instagram on the list.
SEE ALSO: 9 Israeli 'Superhero' Startups That Made The World A Better Place in 2017 
Here are the 15 Israeli companies on Fast Company's round-up, starting with the 10 in the Israel category:
1. Insightec, a Tirat Carmel-based medical technology company that closed $150 million in a Series E private equity investment round last month, was recognized for revolutionizing surgeries for treating essential tremor, a nerve disorder characterized by uncontrollable shaking, with a non-invasive MRI-guided ultrasound technology.
2. Utilis, a Rosh Haayin-based firm that uses satellite imagery to detect leaks and non-revenue-water in underground water pipes with algorithms. Fast Company says it chose Utilis for helping municipalities save billions of gallons of water.
3. Gloat, a Tel Aviv-based company formerly known as Workey, was selected for its app that matches job seekers with employers, including big players such as WeWork, Oracle, and Dell.
4. Flytrex, the Tel Aviv-based startup credited with developing the world's first drone-based delivery network.
5. Forter, which helps stop e-commerce fraud using a combination of AI and extensive research.
6. Syte.ai, a Tel Aviv-based startup that combines object recognition, artificial intelligence, and machine learning to make images and videos become instantly shoppable. The company was recently part of a 16-member delegation to the annual CES (International Consumer Electronics Show) conference in Las Vegas to showcase their groundbreaking new technology.
Sign up for our free weekly newsletter
Subscribe
7. Zebra Medical Vision, a Tel Aviv-based company which developed technology that uses artificial intelligence to identify visual symptoms for different diseases through 11 algorithms by using thousands of medical scans that have already been diagnosed and labeled. It was recognized for making each of those algorithmic AI scans available for $1 each and providing those algorithms on Google Cloud to make them more accessible.
8. Jerusalem-based company OurCrowd, the global equity crowdfunding platform led by CEO Jon Medved, was honored for "combing equity crowdfunding with recruiting." Medved said in a statement, "We are proud to be named among the top ten companies in Israel by Fast Company…We hope that we will continue to innovate and democratize investing and bring many more great companies to the world via our platform."
9. Airobotics, a Petah Tikva-based company that has developed a fully automated pilotless industrial drone, was recognized for being a global leader and the first of its kind to develop a drone that doesn't need human guidance. "We are committed to continuing to meet market challenges and expectations for innovation in-line with Fast Company's proud tradition," Airobotics CEO and co-founder Ran Krauss said in a statement. Airobotics, which has listed Intel Israel and Israel Chemicals as its first clients, is focused on expansion in the US and Australia, according to Fast Company.
10. Tel Aviv-based Fiverr, the online marketplace for freelancers, was selected for partnering with other gig economy platforms to tackle access to affordable healthcare by creating a program called Tech United for Independent Access to Healthcare in collaboration with Stride Health. The initiative provides relevant, up-to-date information for freelancers on the Affordable Care Act and open enrollment.
In addition, these 5 companies on Fast Company's list are either Israeli-owned or were Israeli-founded.
1. Besides being recognized among the Top 50 innovative companies in the world, Waze was also recognized at the top of the Transportation sector subcategory. The social traffic and navigation platform collects input from users to provide warnings of auto accidents and other disturbances on the road. In 2017, Waze grew its Connected Citizen program and is recognized by Fast Company for using this program to help "local governments manage traffic and upgrade transportation infrastructure." In November 2017, NoCamels reported that Waze launched a new feature for motorcyclists that now has motorcycle drive times and is optimized to include roads that are optimal for both cars and motorcycles. The company also introduced a voice command system that allows users to start hands-free control by saying "Ok Waze," and expanded its carpool mode feature to include California and Texas. Waze, acquired by Google in 2013 for over $1 billion, was founded in 2009 by Amir Shinar, Uri Levine, and Ehud Shabtai with current headquarters based in Mountain View, California.
2. WeWork, the co-working space giant co-founded by Israeli entrepreneur Adam Neumann, was acknowledged in the Live Events category, coming in at number 4. The New York-based firm, now with over 170 locations in 19 countries, has grown rapidly since it was founded in 2009 and has taken on a number of initiatives including WeLive, for sharing living spaces, Rise by We, for wellness and fitness, WeGrow, for elementary education, the Creator Awards, for honoring companies and people making a difference, and offering its members favorable rates on ­services such as payroll and health insurance.
SEE ALSO: Two Israeli Startups In The Top 10 Of Deloitte's EMEA Fast 500 List 
3. Playsight Interactive, was in the 4th spot in the Sports category, honored for "pulling smart insights from high-tech playing fields to improve performance." In 2017, the company placed 6th in the Sports category.
4. ReWalk Robotics, founded in 2001 by Israeli inventor Dr. Amit Goffer, was selected for creating a commercial bionic walking assistance system, an exoskeleton, giving independence to those with spinal cord injuries. Users have the ability to stand, walk, and climb stairs.
5. Houzz, the Israeli-founded interior design company recently valued at $4 billion, was recognized in the Augmented Reality/Virtual Reality category in the No. 2 spot for the site's foray into AR by allowing users to see what furniture would look like in their homes with View My Room 3D, the app for Apple's ARKit that features an array of more than half a million furnishings.
Related posts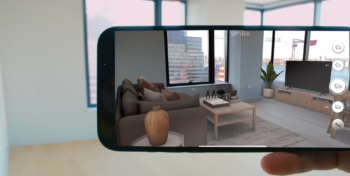 Augmented Reality App Makes Empty House Into Potential Home
October 02, 2023