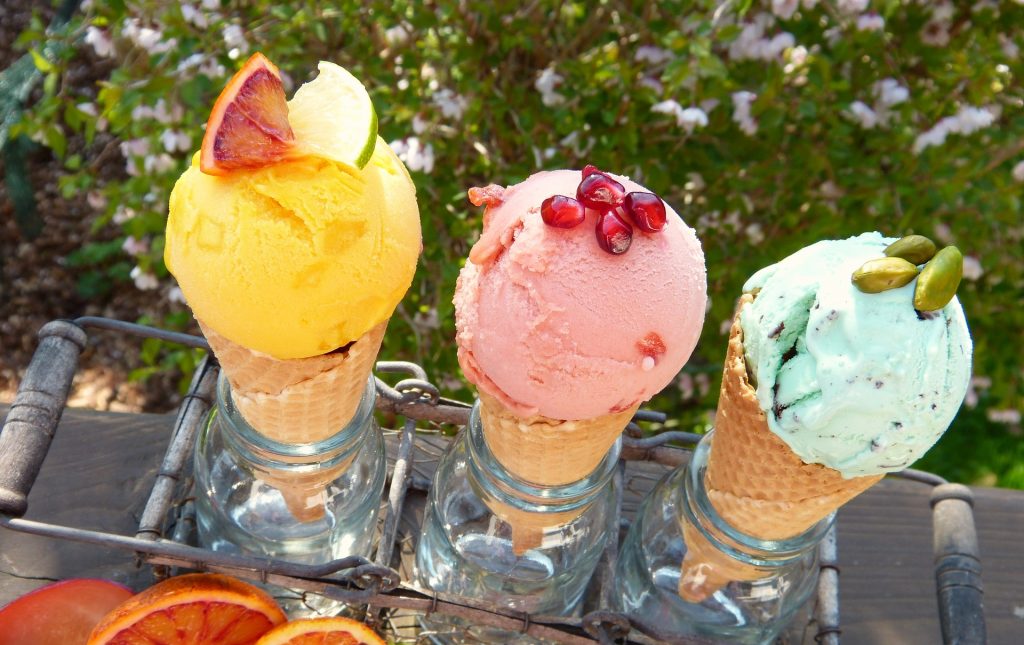 Ice cream lovers around the world may soon be able to make the frozen treat right in their kitchens — without the chopping, mixing, unsightly machines, or hours of waiting. Like coffee.
An Israeli startup has developed a capsule system that would make fresh ice cream in an instant with just the click of a button, much like a coffee machine.
SEE ALSO: Is Sushi Healthier Than Ice Cream? Not Necessarily, Diabetes Researchers Say
Solo Gelato's capsules come in 24 flavors – and counting – and are a little larger than coffee capsules. They cater to different tastes and diets, offering a number of varieties including sugar-free, organic, and alcoholic options.
How it works
Each capsule makes a single portion of ice cream. As for the machine, it too is borrowed from the coffee industry, operating like Nespresso, the Nestle brand that makes systems that brew espresso from company-made capsules and pods.
Solo Gelato founder and CEO Barak Beth-Halachmi tells NoCamels that Solo Gelato's system is "like a coffee machine with a technology that freezes and expels air into the capsules, in just 60 seconds."
Solo Gelato has two different types of capsules, says Beth-Halachmi, "Durables one for those who value convenience; they don't need refrigeration and have a shelf life of about nine months, and fresh ones, for those who want freshness; those need refrigeration and will keep for about a month and a half."
In the beginning
Beth-Halachmi, an ice cream aficionado with expertise in gelato-making and a background in high-tech that involved co-founding a company and working at a Paris venture capital firm, founded Solo Gelato back in 2013. And like all good ideas, it started with wanting to solve a problem.
"The idea came to me in 2011," he tells NoCamels, "I had a small ice cream factory, and I saw that there were a lot of issues for a small producer; all the costs and also sometimes the product was spoiled, so [even] more expenses."
"I told myself why not give people the opportunity to make their own ice cream at home, something fast that will reduce supply chain costs given that the on-site making of ice cream cuts the logistics costs of producing frozen ice cream."
Sign up for our free weekly newsletter
Subscribe
Beth-Halachmi then got to work developing a compact system for the instant production of fresh, home-made ice cream, and by the time he took part in MassChallenge last year, a global startup accelerator that offers up to $2 million in equity-free funding for high-impact startups each year, he already had a working prototype.
Solo Gelato didn't make the final round but it caught the attention of Swiss-based chocolate company Barry Callebaut, which was also a founding member of MassChallenge's Swiss branch in 2016 alongside Swiss food giant Nestlé and Givaudan, a Swiss manufacturer or flavors and fragrances.
Solo Gelato and Barry Callebaut announced a partnership late last year that will enable the Israeli startup to use the chocolate producer's Chocogelato mixes in its capsules.
Barry Callebaut's Head of Global Sourcing Massimo Selmo said at the time, "MassChallenge not only gives us access to new product ideas and innovative solutions we might never be able to create in-house… we get to know a talented pool of bright young people with an entrepreneurial spirit."
The partnership saw the Solo Gelato team head to the Swiss company's Chocolate Academy in Weize, Belgium to learn about chocolate making and other Barry Callebaut products, as well as train at the Milan Chocolate Academy for gelato making and product development, Barry Callebaut said in a press release last month.
Beth-Halachmi described the collaboration as "one of the most illuminating and fun parts" of a "long, hard journey."
Coming to a kitchen near you
Beth-Halachmi says the company is gearing up for a product launch later in 2018 with its system set to be showcased later this month at Sigep, an international trade show of artisan gelato, pastries, baked goods, and coffee, on January 20-24 in Rimini, Italy.
SEE ALSO: Diet Startup 'DayTwo' Creates Unique Personalized Diets By Checking Your… Gut Bacteria
Solo Gelato hopes to make its products available to customers via direct shipping as well as through online retailers like Amazon. It also aims to partner with big ice cream companies, like Ben and Jerry's, to make its capsules available in as many brands as possible, Beth-Halachmi tells NoCamels.
Related posts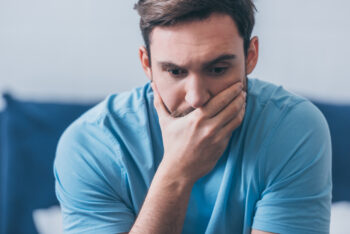 Programmer With A Stutter Creates Online Aid For Fellow Sufferers
September 21, 2023