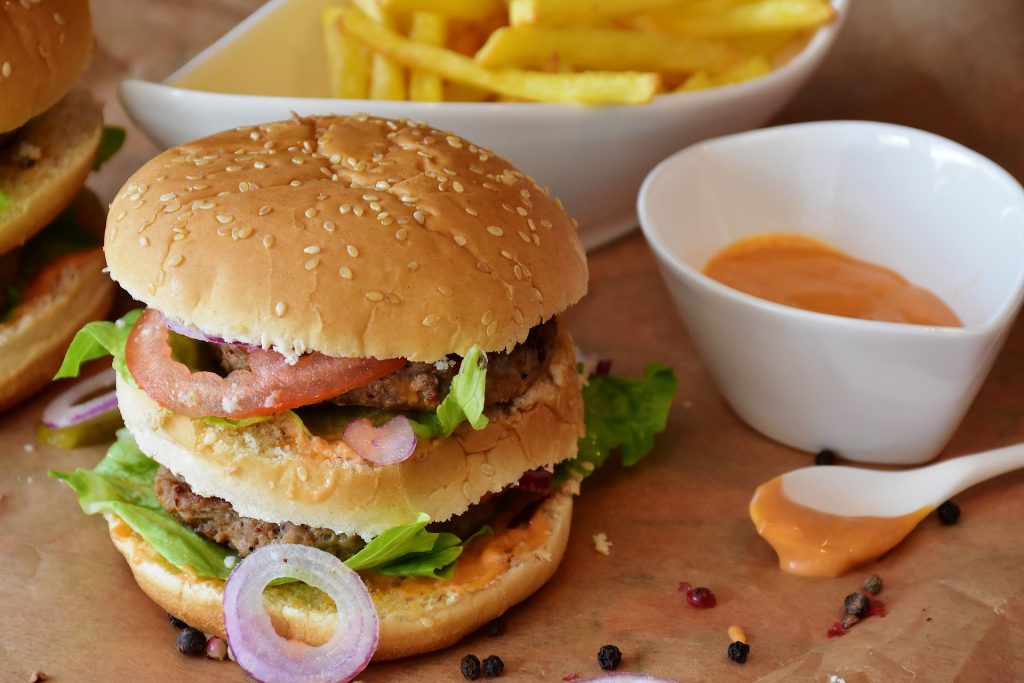 Imagine if your food order was just a click away. And no, not the "pay" button on a delivery service's website but the "print" button for a 3D printer. Burgers, fries, steak right at your fingertips without the mountain of ingredients and the messy kitchen.
Two researchers from Israel's Yissum Research Development Company at Hebrew University of Jerusalem are working on making that possible.
Not only do they envision the ability to print a full meal, but they also want to make it personalized and nutritious using nano-cellulose, a natural and edible calorie-free fiber.
The technology, developed by professors Oded Shoseyov and Ido Braslavsky from the Robert H. Smith H. Smith Faculty of Agriculture, Food and Environment at the Hebrew University of Jerusalem, will enable the 3D printing of food for use in private homes, in restaurants, schools and institutions according to predefined criteria determined by the consumer. It aims to change the way we eat, what we eat, how we make our food, where we buy it and how much of it we use.
Prof. Shoseyov says the 3D printing technology has two key benefits for the public. One is to create food based on the consumer's diet and what he/she wants to eat. The second is to avoid food waste.
SEE ALSO: How Israel's 3D Printing Industry Is Paving The Way To The Future
"We are wasting about 30 percent of the food we are producing before it goes into our mouth," Prof. Shoseyov tells NoCamels, "Simple example — when we go to the supermarket with the intention to cook something, we're not always exact about the different ingredients that we buy.  Many times the materials we buy (vegetables, a piece of meat where we cut out the fat) goes to waste."
According to Shoseyov, 3D printing can directly address this problem. He uses meat, the first kind of food the team is creating with this technology, as an example.
"Only a small fraction of beef is being diverted to making steaks or burgers. Other parts go to waste — ligaments and tendons are thrown away and converted to gelatin," he said, indicating that with the 3D printer, one can control the desired amount of protein and fat.
This technology will eventually be able to cater to a wide variety of populations and markets, including vegetarians, sufferers of high cholesterol, low-calorie and  gluten-free eaters, the researchers say.
"We want to enable customers to prepare food that will be personalized to their own needs," Shoseyov explains. "Whether its dietary — for example, patients with diabetes — these people can be more aware of the sugar that they consume. Others who suffer from high blood pressure, too much sodium, they can also create something that fits their diet."
While 3D printed items can be expensive (like, say, a printed jacket from Israeli designer Danit Peleg which costs as much as $1,500) as this field continues to flourish, it will become more competitively priced, not to mention quicker, easier to make.
Shosheyov says Yissum's technology could change the use of food in the e-commerce industry.
"The food business is lacking in e-commerce because when you want to buy a piece of meat, you want to see it with your own eyes," he says.
Sign up for our free weekly newsletter
Subscribe
"Once it's in a [3D printing] cartridge, this won't be a problem. I expect that the e-commerce industry, places like Amazon, will be excited about the opportunities that 3D printing will bring to those who want to buy food."
How does it work?
In order to make the meal, the customer must use a cartridge containing ingredients and hardware heating the raw materials and shaping them into a formation, Shosheyov explained. The ingredients come in powder or ink form and contain crystalline nano-cellulose as a key element along with proteins, fats, vitamins and more.
The printer uses nano-cellulose to bind the different ingredients. This is healthier than starch, the ingredient commonly used to bind food, because it has zero calories and doesn't take a long time to break down in the digestive system.
The cartridges are suspended in water with other food in powder or liquid form and the nano-cellulose binds the materials naturally, as the water is removed by heat from infrared lasers and local heat. This heat can replicate cooking in high temperatures, including baking, frying, or grilling, in a 3D space.
Making food with a 3D printer would give the customer the option of controlling not only the nutritional value of what they eat, but also the texture, according to the researchers. The 3D printer can take the object and cut it into layers.  That means the consumer can decide which layer is fried, baked, grilled or all of the above.  There is even the possibility of making something crispy on the outside and soft on the side for example, they indicated.
SEE ALSO: Israeli Startup Nano Dimension 3D Prints Human Stem Cells
Thus far, only meat has been produced by the 3D printing technology, though one of the researchers used to dough in a recent presentation. Shoshoyev says the team is interested in printing burgers, meat replacements, steaks and French fries.
Yissum President and CEO Yaron Daniely welcomed the research and said it could help address health issues as well as food shortage.
"The idea is to enable full control of the substances used, for the purpose of creating healthy and tasty meals that can be eaten immediately," Daniely said in a staement, "This has the potential to address a variety of challenges facing the field of nutrition, from the demand for personalized food for people with disease such as celiac or diabetes, personal nutritional habits such as vegetarians, to addressing the problem of lack of food in developing countries."
The technology was presented last week at the 3D Printing and Beyond: Current and Future Trends conference at Hebrew University, which introduced a wide variety of groundbreaking 3D printing technologies and innovations by Israeli and international experts in the industry. The research for the technology was made possible with a grant from the Israel Innovation Authority, Yissum said.
Photos: Courtesy
Related posts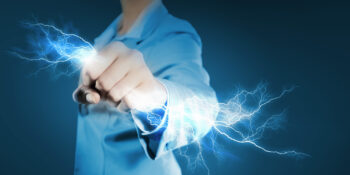 Thwarting Deadly Lung Disease By Electrifying Water Reserves
September 27, 2023