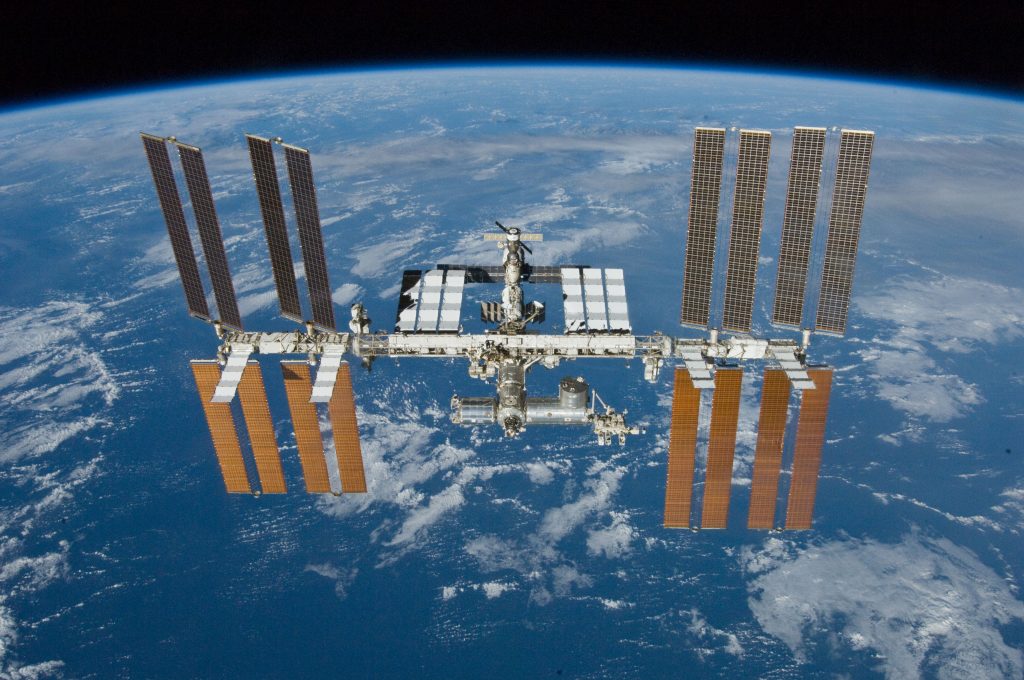 A space lab developed by Israel's SpacePharma arrived at the International Space Station on Tuesday, November 14, after a successful launch. SpacePharma has confirmed that this is the first time that a full lab system was launched to the International Space Station from Israel.
The lab is unique because it is being controlled by researchers on Earth without direct human contact.
It contains four experiments including one from an Israeli pharmaceutical company, one from a Swiss researcher, and two from US researchers. The experiments, using live biological cells, have never been done in space.
SEE ALSO: Mission on Mars: Israeli Scientist Prepares To 'Live' On Mars
"We are proud to see how Israeli entrepreneurs in a new and developing field of space startups are succeeding in breaching boundaries and registering achievements in space," said Science and Technology Minister Ofir Akunis in a statement.
Successful launch and arrival
Launched on Sunday, the Nexus space laboratory arrived with three tons of supplies for astronauts living at the space station. The experiments themselves only weigh 2.3 kilograms and take up a space of only 10cm by 10cm by 20cm, which reduced the cost of the launch. The lab also includes a camera microscope that takes samples according to instructions from researchers. It is unique in that it is able to maintain a constant temperature of 37 degrees Celsius, similar to that of the human body.
Researchers will be able to control, manage and extract microscopic images, receive real-time data about radiation or temperature, and even intervene in each experiment from anywhere on Earth, through a computer website or mobile phone app. According to the Ministry of Science and Technology, space provides an optimal environment for testing effects of sub-gravity conditions on chemical and biological materials.
Italian astronaut Paolo Despoli was the one who was there to receive the lab at the International Space Station. Experiments are expected to be completed within three weeks, after which the lab will return to Earth for analysis.
NoCamels spoke to SpacePharma founder Yossi Yamir as he was receiving information about the execution of the lab's first experiment. Yossi was in contact with the International Space Station as it was happening.
Sign up for our free weekly newsletter
Subscribe
"This is an important stage for us," he tells NoCamels, "We had to pass many regulations and protocol. We had to postpone the launch for 24 hours. We had to make sure conditions were OK. We had to make sure to protect the cells and make sure to protect the people who could be exposed to the cells," he explains, "We are very proud."
How do bacteria react to microgravity?
The first experiment being carried out by a US researcher looks at the growth rate of Staphylococcus aureus bacteria as it reacts to microgravity in an extreme environment.
While experiments are being conducted in space, the same experiments are being conducted on Earth within a control group. The hope is that comparisons of these two experiments could lead to better analysis of the immune system and how it copes with bacteria as well as new drugs that could fight the bacteria.
The team has nine days to complete this first experiment, after which it will be sent back to Earth to be compared with the control group. Results from all the experiments will be back on land by January 5, 2018.
Another experiment will be conducted Dr. Sarah Walsh, whose study concerns bacteria that cause infections, particularly among people whose immune system is weak. Her experiment examines the effect of microgravity conditions on a molecule, which causes bacteria to change.
SEE ALSO: NASA and Israel Ink Deal On Space Cooperation
This is the second launch for SpacePharm, whose first satellite "Dido" launched four experiments last February.
"Compliance with NASA's tough launch conditions is a significant milestone for the company, which is the second space launch in nine months. The activity with the Americans was demanding and it is not self-evident that the system was trained into the cargo ship," Yamin said in a statement.
Photos: Courtesy, NASA
Related posts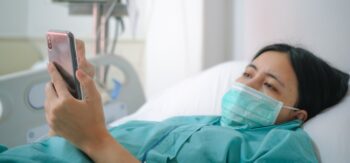 Social Media For Cancer Patients Offers Support And Advice
October 04, 2023