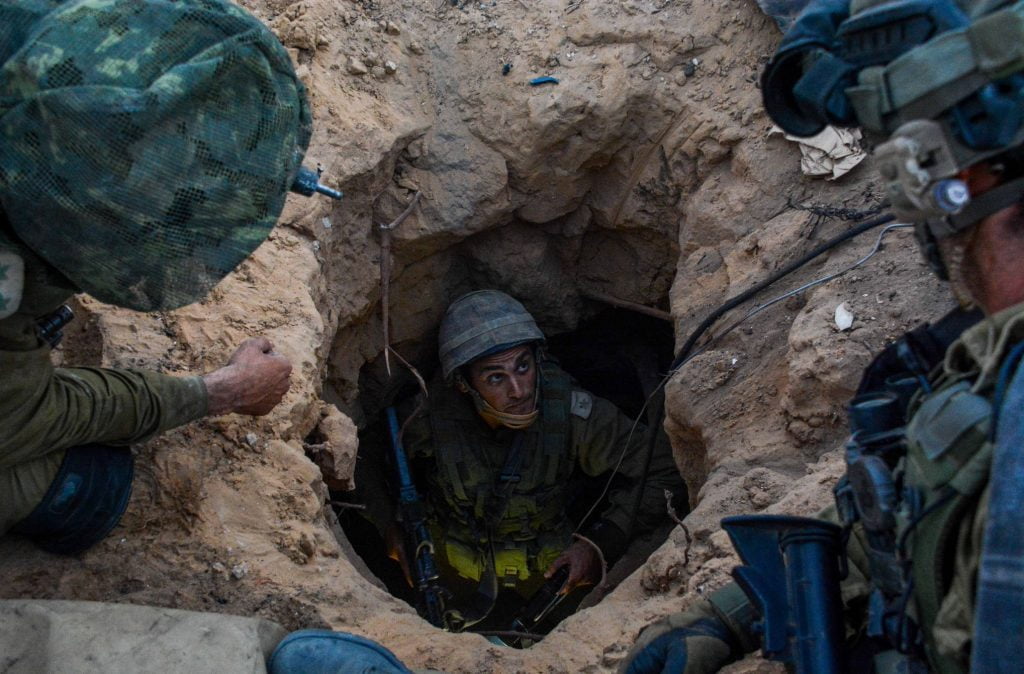 The Israeli military on Monday uncovered and destroyed another cross-border tunnel emanating from the Hamas-ruled Gaza strip that reached into Israeli territory, killing at least seven members of the Palestinian terror group Islamic Jihad, according to Palestinian officials.
Following the operation, Israeli Prime Minister Benjamin Netanyahu hailed Israel's new "breakthrough technology" to locate attack tunnels built for terror attacks, a project that has been in the works for several years, before Israel fought a 50-day war with Hamas in 2014 in part to destroy the Palestinian group's vast tunnel infrastructure.
SEE ALSO: Israeli Rescuers Search For Survivors In Mexico After Devastating Earthquake
During the war, Israel said it destroyed 32 tunnels, including 14 that reached into Israeli territory. In the three years since, it has uncovered at least three more, including the one on Monday which the military said was built after the war and was in advanced stages.
But there are few details known to the public about this long-rumored anti-tunnel technological system that Israeli officials mention occasionally, never by name and never listing its exact capabilities.
Here are seven things we do know about the system:
1. It has been dubbed the "underground Iron Dome," in reference to Israel's famous anti-missile defense system rolled out in 2011 and used successfully since to intercept incoming short-range rockets and artillery shells.
2. The system, said to draw from several technologies including a new piece of advanced technology used on Monday, involves seismic sensors that can monitor underground vibrations.
Sign up for our free weekly newsletter
Subscribe
3. The Israeli-developed sensors pick up data from the field, identifying the length of a tunnel and its exact location, and, using advanced algorithms, transmit it to a monitoring and control system for analysis, according to a report in 2016 in the Hebrew daily Yediot Aharonot.
4. The Israeli Defense Ministry has been funding the system's development for the past six years, investing more than $60 million in anti-tunnel technologies, according to a report last year in the Hebrew-language Defense News. Since 2004, Israel has invested some $250 million to thwart tunnel construction under the Gaza border, Israel's Channel 2 has reported.
5. Some 100 companies and organizations, including Israel Aerospace Industries (IAI), Rafael Advanced Defense Systems, Elbit Systems, which helped develop Iron Dome, as well as Israeli military units and defense companies who work with the civilian sector all have a hand in the tunnel system, as do civilian researchers.
SEE ALSO: Netanyahu Hails Israeli Cyber Security For Making World's Top Five, Clarifies Trump Wall Tweet
6. The US earmarked $120 million for the 2016, 2017 and 2018 fiscals years to help Israel with research and development of the system, helping to "establish anti-tunnel capabilities to detect, map, and neutralize underground tunnels that threaten the US or Israel," US Defense Department spokesman Christopher Sherwood told Foreign Policy magazine last year. Sherwood said the US "will receive prototypes, access to test sites, and the rights to any intellectual property."
7. This summer, Israel began construction on a massive, underground counter-tunnel barrier along the Israel-Gaza border to further thwart the threat posed by the tunnels. The barrier is estimated to cost $833 million and will measure 60 kilometers (37 miles) upon completion, expected in two years. It will feature an above-ground fence with sensors, observation balloons and see-shoot systems, and an advanced below-ground protection system.
Related posts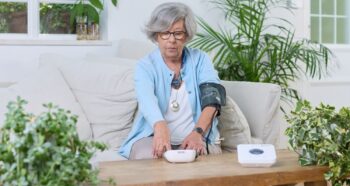 Smart Healthcare System Keeps Elderly At Home, Not In Hospital
November 29, 2023