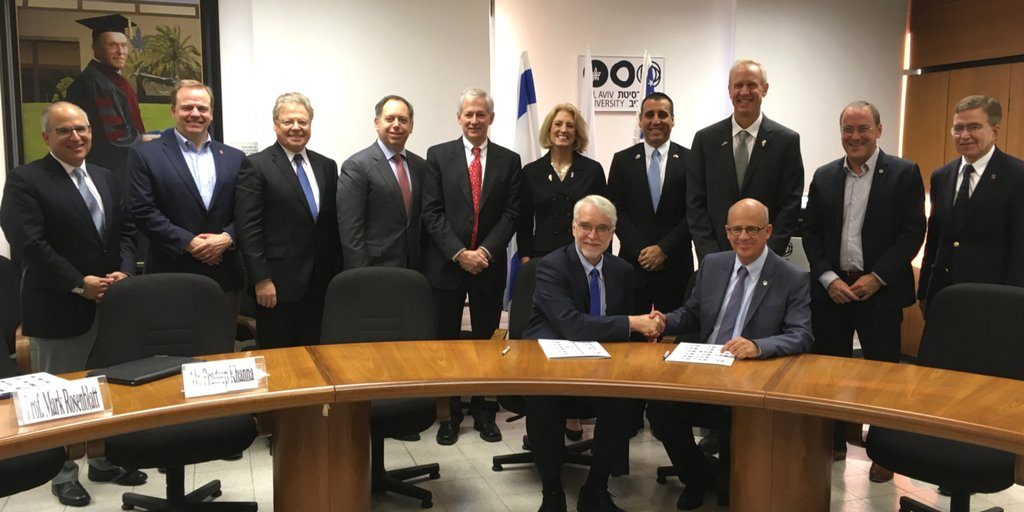 The governor of Illinois is convinced the US midwestern state could become the next "startup nation," a moniker largely used to describe Israel, a powerhouse of innovation and technology that has gained worldwide attention.
During a trip last week to Israel at the head of a trade mission, Governor Bruce Rauner hailed Israeli innovation, research and technology, and indicated that Illinois could learn from Israel and emulate some of its successes to turn the US state into an innovation hub and boost economic growth.
Rauner, traveling with Deputy Governor Leslie Munger and several top University of Illinois officials, including the university's president, Tim Killeen, oversaw the signing of four memorandums of understandings with four leading Israeli universities, including Tel Aviv University, Hebrew University, Ben-Gurion University and the Technion, Israel's top tech schools. The research partnerships will build on the exchange of faculty and student body and will focus on agriculture, healthcare and data science.
Signed research accord with @TechnionLive today. U of I and Israel's top tech university ready to innovate right here in Illinois. pic.twitter.com/trzCFIlXo0

— Bruce Rauner (@GovRauner) November 1, 2017
During the week-long trip, the governor and members of his mission met with Israeli Prime Minister Benjamin Netanyahu and other government members to affirm commercial and security ties between Illinois and Israel and also visited with Jerusalem Mayor Nir Barkat, himself a former Israeli entrepreneur. They also toured the Israel innovation center launched by Motorola Solutions. headquartered in Illinois, where the governor viewed demonstrations on some of the technological developments the company has been working on, including "artificial intelligence software, an earthquake warning system and body-worn smart cameras," according to statement released by the governor's office.
SEE ALSO: Israel's Technion Inaugurates Cornell Tech Campus On NY Roosevelt Island
Rauner also held roundtable meetings with business groups and met with a number of Israeli startup heads to discuss potential business ventures. Those meetings were facilitated by the Israeli venture capital firm F2, based in Tel Aviv, which hosted the governor and his team.
"Illinois is a huge state with a huge budget and there are big business opportunities there [for Israeli companies]," F2's managing partner Barak Rabinowitz told NoCamels.
Visited Illinois' Motorola (@MotSolsEMEA) in Israel today. Amazing tech advancements from Mideast for Midwest. pic.twitter.com/ESGvw77e4I

Sign up for our free weekly newsletter

Subscribe

— Bruce Rauner (@GovRauner) November 1, 2017
Rabinowitz said F2, which runs The Junction, a business accelerator program in its Tel Aviv operations hosting five startups at a time, facilitated meetings between the trade mission and two Israeli startups, including Convexum, a Tel Aviv-based company founded in 2015 to provide solutions to protect critical infrastructure from "rogue or malicious drones." One of the uses described by Convexum , said Rabinowitz, could be to prevent drug smuggling into prisons facilitated by drones, an idea that sparked the governor's interest.
Rabinowitz added that the overarching theme of the trip was Israel's offerings as an R&D world leader and Illinois's position as strong base for leading US corporations as well as a developing tech center.
The governor's visit built on the announcement last month that he was launching a University of Illinois-led, $1.2 billion research initiative, partnering the Illinois Innovation Network and the Discovery Partners Institute in his effort to see Chicago become the next Silicon Valley.
"This has been a fruitful trip," Rauner said on Thursday at the close of the visit, adding that the "academic partnerships we are forging and the technological innovation network we are building will pay dividends for the taxpayers of Illinois, the people of Israel and potentially the world."
SEE ALSO: Tel Aviv University In Top Ten List For Most Billion-Dollar Startup Founders
Rauner wasn't the only US governor on a trade mission to Israel last week. The governor of Wisconsin, Scott Walker, was also visiting with a trade mission that included the Wisconsin Water Council, which signed two agreements related to water technology.
Israel is expected to host the governor of Missouri, Eric Greitens, who will be leading his own trade mission later this month.
Related posts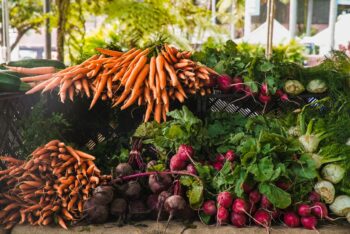 A Cybersecurity Approach To Cutting Food Waste
September 28, 2023