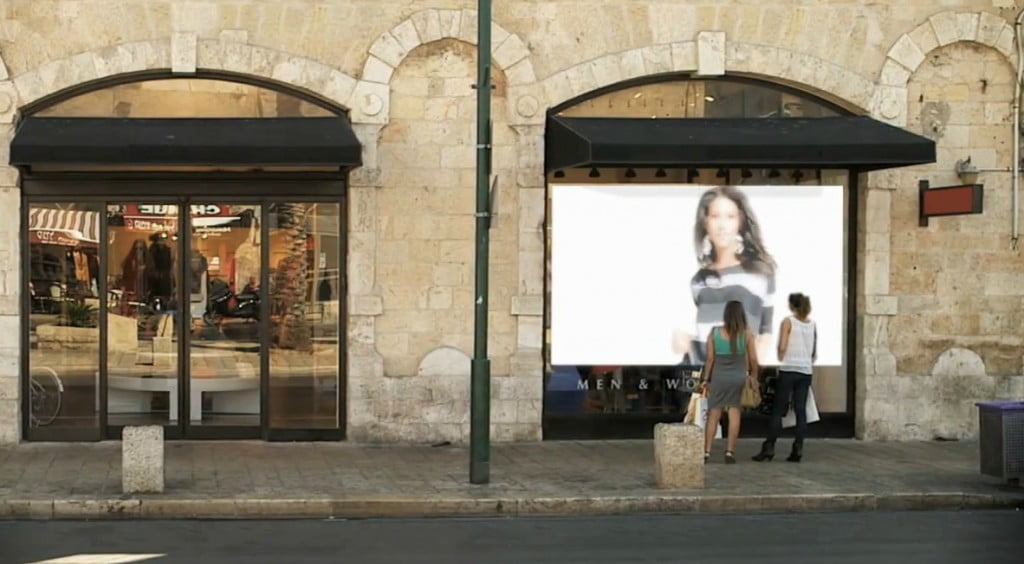 The Israeli startup Gauzy envisions a world where you can peek through your fridge by turning your fridge door from opaque to transparent with the press of a button, block out or temper sunlight coming in from a window without fussing with curtains or blinds, and transform any glass windows or walls from transparent to opaque with just a click of a button.
As if that goal wasn't lofty enough, the Tel Aviv-based company also aims to make the universe its canvas by potentially turning any such surface, like a window or a wall, into a screen. For lazy eating time, just turn that fridge door into a smart TV screen. Or turn your car window into a digital billboard for the outside world.
Using its patented Liquid Crystal Glass (LCG) panels, Gauzy combines high-tech and low-tech by embedding film technology into raw materials, like glass, to allow for control of various forms of light, where the surface can be switched from opaque to transparent on demand. The former is ideal for projection and privacy, while the latter invites the outside world in. Images and videos in HD quality can be projected onto the LCG, potentially turning any such surface into a projection platform.
SEE ALSO: Using DNA Nanotechnology, Israeli Scientists Develop The Future Of Flexible Display Screens
Gauzy, which develops, manufactures and sells its LCG technology in some 40 countries, and growing rapidly, has now announced that it has acquired a non-exclusive license from a US-based nanotechnology company to take its products and applications further, while picking up investment from another large American corporation based in California.
Gauzy said in a joint press release with the New York-based Research Frontier earlier this month that it will soon be able to develop and sell products and components using the American company's SPD-Smart light-control technology, or smart window technology, which allows users to control shading.
Eyal Peso, a co-founder of Gauzy and its CEO, said that licensing Research Frontier's technology, "will help us to continue and accelerate [Gauzy's growth] while still maintaining our focus as the provider of the most innovative and advanced glass technology products."
The company, with offices in California, Germany and Hungary, has indeed grown quickly, raising at least $15 million since its creation in 2009 from investors including Lazarus Israel Opportunities Fund, Olive Tree Capital and Waarde Capital. It also sells its products in dozens of countries including Singapore, Australia, Canada, across Europe and the US.
It recently acquired a new investor, with Avery Dennison, a world leader in developing and manufacturing adhesives and labels, announcing that it would invest an undisclosed sum, assessed to be several million dollars, to work together with Gauzy to develop new products.
Peso said the company has big plans that include blazing a trail in the R&D field, increasing its worldwide production and making inroads into the ad world.
A variety of different applications
Gauzy has already collaborated with hotels, hospitals, residential home developers, home appliance companies, and the automotive industry, Peso indicated.
Its recent partnership with Daimler AG, the German car maker of Mercedes-Benz vehicles, is perhaps the clearest example of its broad utility. For their collaboration, Gauzy said it created the "thinnest dark retro-fit liquid crystal film," which can be applied to existing car windows to create "smart billboards," transforming the vehicle into a platform for location-based ads when not in use.
Gauzy's LCG products leverage the cars' GPS capabilities to advertise specific messages to the surrounding audience when the vehicle is not in motion.
"Imagine you are walking on a street and you see a line of parked cars with images and commercials on them for events that are going on nearby," Brittany Swisa, Gauzy's marketing director, told The Times of Israel earlier this year.
Peso said the draw for the motor technology is financial, as the "notion of car-sharing worldwide" is "not making enough money; the business model is just not working so they want to make money when the car is standing [still] and not just when it's driving around."
Sign up for our free weekly newsletter
Subscribe
Eventually, automotive companies want to expand this concept to commercial cars, trucks, and buses, Peso indicated.
Gauzy is also looking for advanced uses in other fields. The retail industry would stand to benefit greatly from having storefronts that can transition between projecting images and videos, display its window dressing and go dark when it's time to close up shop.
Gauzy's expansion worldwide is a far cry from where the company began when Peso sought apartment windows that could become transparent or opaque at will. Once he started looking into what technologies were available, he realized not only that there were only low-tech solutions like curtains, but that "the possibilities were endless."
The competition is "very limited"
With few competitors, Gauzy dominates the Western market but the cost remains high.
"This is a very new business because most of what we're doing in R&D does not exist," Peso told NoCamels.
As a result, the competition is slim with perhaps "four or five companies worldwide" operating in the same sphere, he said. None are in Israel.
This is a boon for the company given that the expense is still quite steep, at between $1,000 and $1,500 per square meter.
While the company declined to comment on the specifics of the price, Peso stated that the cost varies, depending on "quantity…  if it's an automotive car window or building windows, it's completely different. It probably will come to a point where it doubles the cost of glass with a standard solution like a curtain or a blind."
R&D is key
Peso told NoCamels that Gauzy sees "R&D as an ongoing, endless process. We will always come up with new Liquid Crystal Glass products and making materials smarter in not just glass."
"Now, we're focused on scaling-up – production scaling-up – our current products and rolling them out worldwide. It's a process of two or three years to get it into the volumes that we're looking at," he said.
SEE ALSO:  Top 10 Futuristic Technologies Made In Israel
Gauzy's mission, "is to embed technology into raw material, to take materials such as glass or polycarbonate or any transparent raw material – even though we're not limited to that – and make it smart."
Swisa said that having become a leader in the visual world, Gauzy may branch out into the sensory sphere, developing technology that could control sound, highlight some while blocking out others.
"Imagine if you can keep the sounds of the waves on the beach for example, while canceling out the sound of people playing matkot," she said, in reference to the popular Israeli beach game by which players hit a ball using a paddle back and forth to each other with no discernible end-game. Swisa said Gauzy has no immediate plans to gown down that path, even as it would offer a solution for a uniquely Israeli problem.
Related posts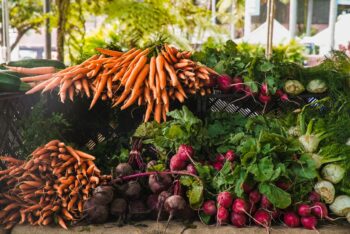 A Cybersecurity Approach To Cutting Food Waste
September 28, 2023