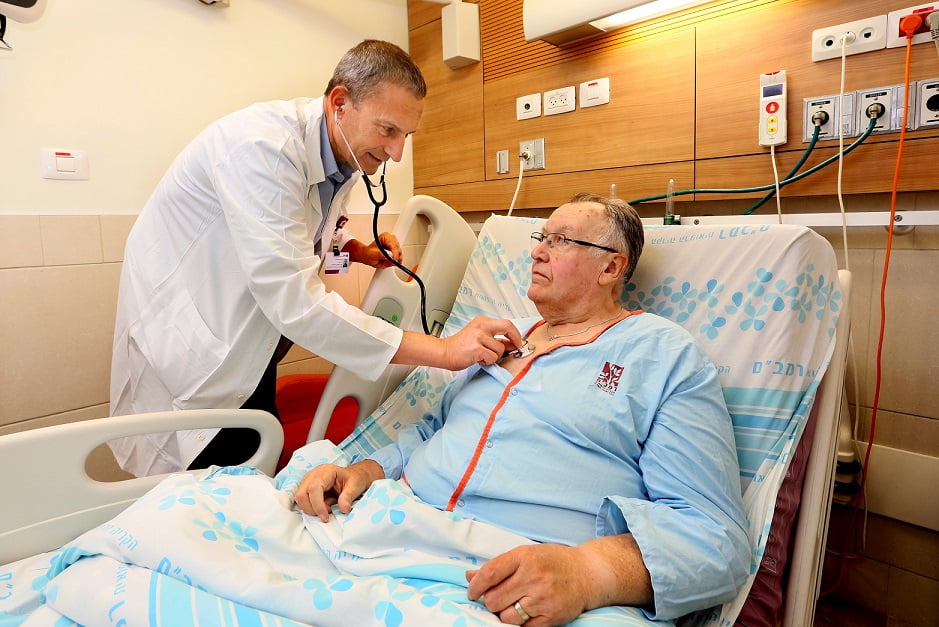 More than 23 million people worldwide suffer from diastolic heart failure, a condition in which the heart fails to pump sufficient oxygenated blood to meet the body's needs. Scientists around the globe have been looking for an effective treatment for this condition for years.
Now, a unique device developed by Israeli company CorAssist gives new hope to those who suffer from this medical condition. Recently, Israel's Rambam Hospital was the first to use this device in a 72-year-old Canadian man admitted specifically for this procedure.
SEE ALSO: Israeli Surgeons Perform Rare In-Utero Heart Operation To Save Fetus' Life
Heart failure symptoms include shortness of breath, tiredness, swollen legs and limited ability to exercise or perform simple physical tasks. The prognosis of heart failure is poor; more than 40 percent of heart failure patients die within five years of diagnosis.
There are several types of heart failure based on the mode of heart dysfunction. Diastolic heart failure occurs when the left ventricle fails to relax and adequately refill with blood (diastolic phase of the heart cycle), resulting in a high filling pressure, congestion and shortness of breath.
Approximately half of heart failure patients suffer from diastolic heart failure. The incidence of diastolic heart failure increases with age, and is common among women with hypertension, obesity and diabetes. According to Rambam Hospital, there is currently no effective proven treatment for this condition.
SEE ALSO: All Smiles: Israeli Surgeons Join Effort To Correct Facial Deformities Of Ghanaian Children
Sign up for our free weekly newsletter
Subscribe
Enter Israel's CorAssist, which developed the CORolla, an elastic device that is implanted inside the left ventricle of the heart by a minimally invasive procedure on a beating heart. The device can improve cardiac diastolic function by applying direct expansion force on the ventricle wall to help the heart fill with blood.
Founded in 2003, CorAssist has so afar raised $10 million from venture capital firms Argonaut Ventures, Aurum Ventures and Evergreen Venture Partners. Its technology was invented by company founder Dr. Yair Feld, a cardiologist at Rambam Health Care Campus, together with Dr. Yotam Reisner and Dr. Shay Dubi.
Rambam's Prof. Gil Bolotin and Dr. Arthur Kerner recently led a multi-disciplinary team of cardiologists, heart surgeons, and other Rambam medical professionals in the first clinical implantation surgery on a 72-year old patient.
Robert MacLachlan had run out of treatment options in Canada for his diastolic heart failure, when his wife read about the CORolla implant on the Internet. After the surgery, the patient was discharged and is now feeling well back at his home in Canada, a spokeswoman for Rambam tells NoCamels.
According to Bolotin, while many potential applicants were interested in the procedure, no one wanted to be the first – except MacLachlan. "This latest medical breakthrough from Rambam represents the best of Israeli health care innovation and commitment to improving the quality of life for all people," Richard Hirschhaut, National Director of the American Friends of Rambam Medical Center, tells NoCamels. "I am proud that Rambam offers treatments to patients not available anywhere else in the world."
Photos: Courtesy of Rambam Medical Center
Related posts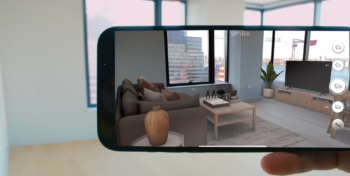 Augmented Reality App Makes Empty House Into Potential Home
October 02, 2023