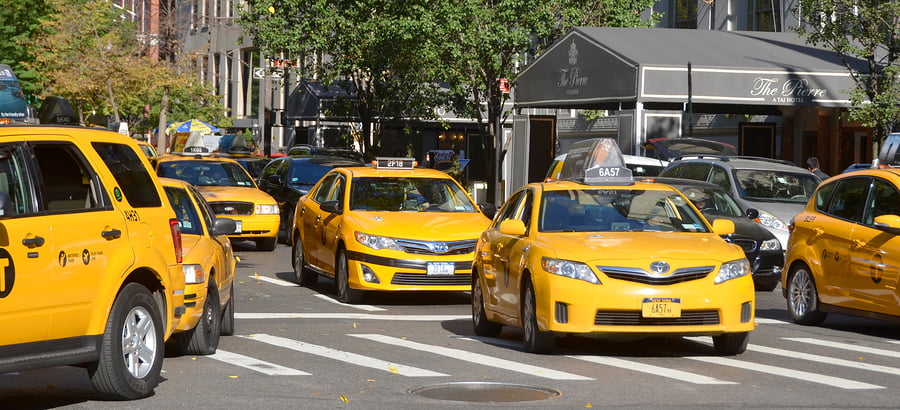 The market for ride-sharing is becoming increasingly competitive in New York City, with major companies – including Uber, Lyft, Gett, and Via – vying for customers.
To gain some leverage over their competition, Israeli ride-sharing startup Via has signed a cooperation agreement with taxi app Curb, in order to bring Via's innovative ride-sharing technologies to a digital wallet that can be used on yellow taxis across the Big Apple.
Founded in 2012 by Israelis Daniel Ramot and Oren Shoval, Via has developed an algorithm that matches, in real time, multiple passengers traveling in the same direction with a single large SUV or van.
The startup seeks to make on-demand mass transit simple with efficient travel and flat rates. Its technology is designed to benefit both the users and the drivers: passengers enjoy lower fares thanks to sharing a ride , while cabbies benefit from increased ride durations, decreased downtime, and therefore increased earnings.
In Manhattan, Via rides are $5 (flat), and each additional passenger traveling in the van is charged $3. Rates for other New York City boroughs slightly vary.
Founded in 2007, Curb connects users to taxi drivers with the help of e-hail and payment apps from Verifone, which acquired it four years ago. It  can now leverage Via's technology thanks to the newly signed agreement.
SEE ALSO: How Israeli Transportation Technologies Are Powering New York City Taxicabs
The collaboration allows passengers to request yellow taxi rides through a mobile app, and, if necessary, re-route the vehicle that best matches their desired route. The algorithm's smart routing allows passengers to be picked up and dropped off in an endless stream, without taking riders out of their way to accommodate other passengers.
Sign up for our free weekly newsletter
Subscribe
However, the benefits of the agreement do not simply run in one direction; Curb is thoroughly integrated into the NYC taxi market. With the agreement, Via can use Curb's reach to increase its own user base in the city.
SEE ALSO: Ride-Sharing Startup Via Raises $100M; Revs Up Competition Against Uber, Lyft
Despite the saturated market and fierce competition, Via has been able to raise $137 million from Israel's Pitango Venture Capital and Poalim Capital Markets, and additional international VCs.
Such agreements and acquisitions are becoming more common as the market is increasingly replete. Two months ago, Israeli taxi hailing app Gett acquired its rival Juno (also founded by Israelis) for a reported $200 million.
With ridesharing giant Uber in trouble due to company culture and controversial events, Via and Curb are seizing an opportunity to drive their way to the top.
Photos: Courtesy
Related posts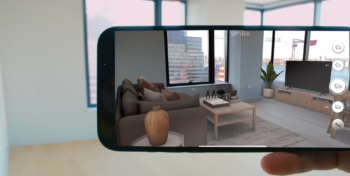 Augmented Reality App Makes Empty House Into Potential Home
October 02, 2023