American president Donald Trump stirred up global controversy when he withdrew from the Paris Climate Agreement last week, just a few days before World Environment Day is observed. Meanwhile, some 250 kilometers south of Paris, in the city of Nevers, an Israeli-developed solar-energy tree which converts sunlight into power was "planted."
Developed by Israeli firm Sologic, the eTree is a smart, solar-powered unit designed as a tree. This independent, self-sufficient scenic element is a sculpture of sorts that's powered by solar panels located on its top, which are designed like square leaves. It's also dubbed "The Solar Giving Tree," after the famous Shel Silverstein children's book.
Besides producing energy from the sun to power the unit's USB charging ports, the solar panels atop the eTree provide shade during the day and illumination at night for all those who pause for a relaxing moment under its branches.
The eTree also offers a water fountain, free Wi-Fi, an LCD screen for surfing the internet, electrical outlets and benches. There's even a trough filled with water for your dog!
The tree is 4.5-meter high, weighs 1.25 kilograms and has total capacity of 1,400 Watts.
SEE ALSO: Tesla, SolarEdge Launching Revolutionary Solar-Powered Home Battery
In Nevers, located in central France, residents can now use the eTree to charge their phones, surf the Web and simply get some shade during the summer. The town joins a dozen Israeli and American cities and towns where the eTree is already installed.
Sign up for our free weekly newsletter
Subscribe
"A place of comfort and energy" 
"eTree is an ecological sculpture that aims to promote awareness to sustainability within the community," according to Sologic. "It is powered by solar panels that produce energy directly from the sun. It is an independent unit that produces green energy and provides a place of comfort and energy for a wide variety of services."
SEE ALSO: How Going Solar Can Earn You Some Extra Income
The first eTree was unveiled in 2014, and the operational model was presented at the climate conference in Paris one year later. According to Sologic, the eTree was selected in 2015 among hundreds of candidates by the international climate change summit, where the climate agreement that was back in the news last week – had originally been signed.
Founded by Israeli entrepreneur Michael Lasry, Sologic develops dependable solar solutions to cater to the power needs of families, businesses and institutions. Its eTree solution was designed by Israeli artist Yoav Ben Dov.
Photos and videos: courtesy of Michael Lasry/Sologic
Related posts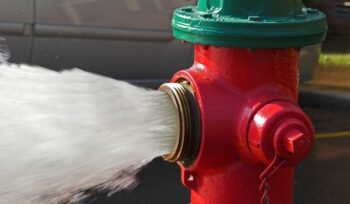 Israeli AI Platform Spots Leaks, Saves Water Worldwide
December 05, 2023