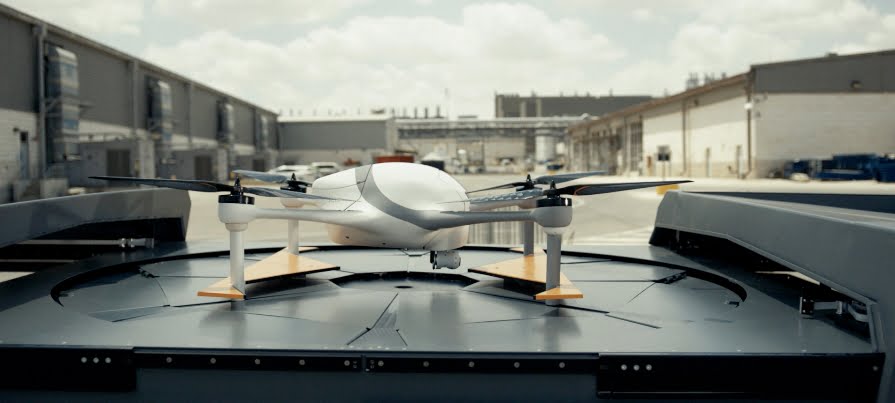 Not too long ago, it would have been odd to see an unmanned aerial vehicle (UAV) patrolling around in our skies. Today, not only are drones widespread, some don't even require a human being to operate them. Just like there are self-driving cars these days, so too there are self-flying drones.
Known as the "one-click" drone, Israeli drone Airobotics lets companies and individuals control their UAVs without the need for expensive and skilled drone operators. In other words, this fully automated drone doesn't need any human involvement – from takeoff to landing.
Israeli startup Airobotics recently made headlines when its autonomous drone was approved to fly in the Israeli airspace for business purposes, in a world-first move by the Civil Aviation Authority of Israel (CAAI), authorizing commercial, fully unmanned drone flights.
SEE ALSO: Delivering The Goods: Israel Leads The Way In Drone Innovation
Founded in 2014 by Meir Kliner and Ran Krauss, the startup has so far raised $28.5 million from BlueRun Ventures, CRV, UpWest Labs and angel investors, including Google executive Richard Wooldridge and Waze executive Noam Bardin.
Airobotics' system includes the drone itself, which can fly for 30 minutes at a time; an automated base station from which the drone launches and lands; and software that enables users to control and manage the drone with one click, according to the company.
SEE ALSO: 'Flytrex Sky' Personal Delivery Drone Will Ship Goods To Your Location Within Minutes
Efrat Fenigson, vice president of marketing at Airobotics, says the startup works with large companies and factories in industries like mining and oil and gas; aiding them with security, area scans, and emergency response missions.
"In the past, companies would either rent a drone for a specific period of time or buy their own equipment and start an in-house fleet, including trained workers who took care of these drones," Fenigson tells NoCamles. "Airobotics has changed that by allowing the use of our drones to be logistics-free."
Sign up for our free weekly newsletter
Subscribe
She declined to disclose the cost of leasing the drone.
Israel's crowded airspace necessitates creativity in drone innovation
After three intense years of working with the CAAI, testing and retesting their product and making sure it met all the strict safety and operational requirements and standards, Airobotics recently received the approval to fly the fully automated drones in the Israeli airspace. The company is not only the first to get an approval of this kind in Israel, but is also the first in the world – putting Israel at the very forefront of the global drone industry.
"Israel is forced to deal with such a crowded and complicated airspace, that we have to be innovative in how we treat it," Fenigson says. "That's part of what makes this country special; it's the first in the world to grant such an approval because of its incredible level of innovation and willingness to create something that wasn't there before."
She adds: "It's truly a world precedent, and we are already seeing other civil aviation authorities trying to follow suit around the world."
This change to autonomous drones came after several years of testing and a realization that most drone accidents around the world are caused by human error, and can be prevented when if the process were fully automated.
According to Fenigson, Airobotics' end-to-end platform essentially "trusts a computer to be as reliable as a pilot. It's a huge step from both a robotics perspective and for the drone industry as whole."
Photos and video: Airobotics
Related posts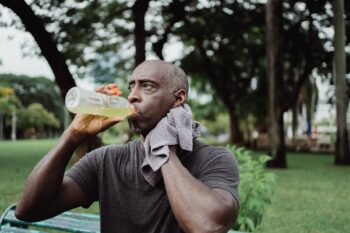 Startup Helping You Get Heart Healthy By Measuring Your Sweat
December 04, 2023