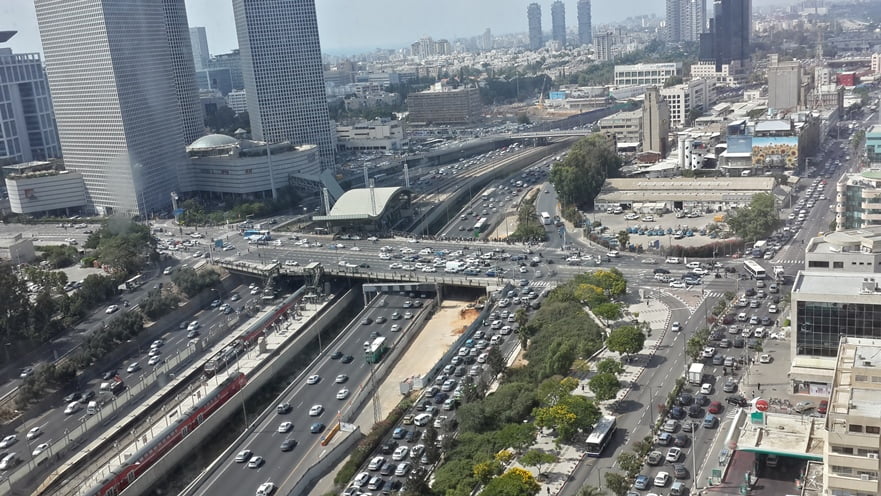 Israel's bustling metropolis Tel Aviv is among a handful of cities worldwide to incorporate driverless cars in its public transit system.
Joining Austin, Nashville, Los Angeles, Washington D.C., Paris, Helsinki, London, São Paulo and Buenos Aires, Tel Aviv will become one of 10 cities participating in a new prestigious program run by Bloomberg Philanthropies and the Aspen Institute, dubbed "The Global Initiative On Autonomous Vehicles."
The program, which helps top cities prepare for the advent of autonomous vehicles, is designed for "leading global mayors, who will work together to prepare their cities for the emergence of autonomous vehicles," according to a Bloomberg statement.
According to the city of Tel Aviv, it was selected to participate in the program "thanks to its many achievements in the field of transportation, and its global leadership in innovations and creative solutions to urban challenges."
Participating in the program is an opportunity "to reduce the use of private vehicles across town. Autonomous cars could have a positive impact on the city if they can be used as part of our car-sharing system," Tel Aviv's mayor Ron Huldai said in a statement.
Tel Aviv is the first town in Israel to invest in a city-wide shared vehicle fleet, and one of only a handful in the world. It is also the Israeli municipality that pioneered the highly popular city-wide bicycle-sharing system, called "Tel-O-Fun," in 2011.
SEE ALSO: Tel Aviv Revolutionizes City Transportation With New $26M Car-Sharing Service
The Blomberg program will provide experts and data to accelerate cities' planning efforts, and produce a set of principles and tools that participating cities, as well as cities around the world, can use to chart their own paths forward. Over the course of the next year, the selected multi-city cohort of mayors will discuss and implement strategies to capitalize on the new technology of autonomous cars.
Sign up for our free weekly newsletter
Subscribe
Shaping the future of transportation
"The autonomous vehicle revolution is here – and by examining the opportunities and challenges, mayors can lead the way in adopting policies that benefit citizens and communities," philanthropist and former New York City Mayor Michael R. Bloomberg said in a statement. "Together, we can help shape the future of transportation."
According to Aspen Institute President and CEO Walter Isaacson, "The development of autonomous vehicles has the potential to have a significant impact on cities in unexpected and dramatic ways." The new initiative "offers an excellent opportunity for cities and experts to share knowledge and collectively plan, with the ultimate aim of improving the quality of life in communities throughout the world."
SEE ALSO: Israel's Mobileye Teams Up With BMW, Intel To Manufacture A Driverless Car By 2021
In order to solve chronic urban challenges, and to improve the lives of citizens, the program will create a cross-sector public dialogue, with leading experts across a wide range of practice areas to help cities explore the intersections of autonomous vehicles with various policies and issues – from the opportunities that can be created in the areas of inequality and mobility, to the potential challenges autonomous vehicles pose to commuting and public transport.
According to a statement by released by Bloomberg and Aspen, "insights developed during the year-long process will help a broad network of cities proactively and strategically prepare for the integration of autonomous vehicles."
Photos and video: Bloomberg Philanthropies, Michael Shick, Shaula Haitner for PikiWiki
Related posts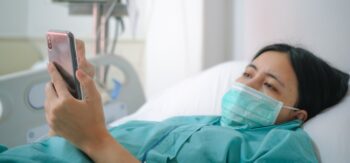 Social Media For Cancer Patients Offers Support And Advice
October 04, 2023