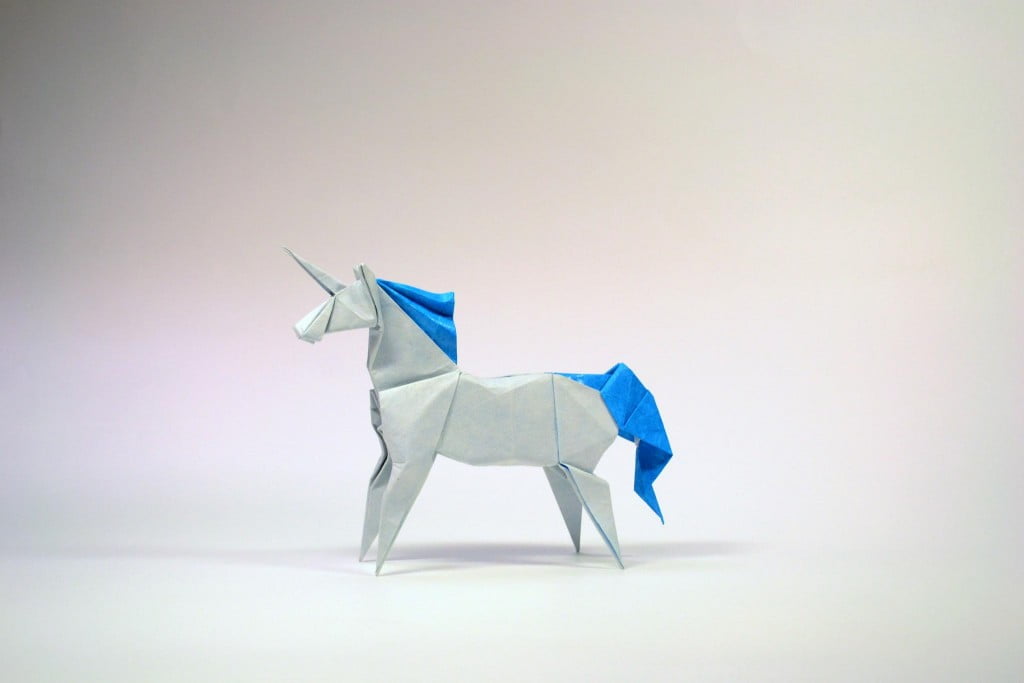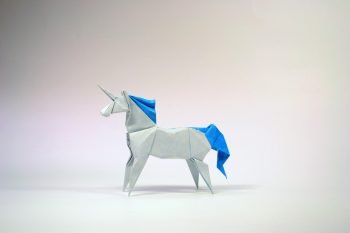 A popular new pastime in Israel's tech scene is hunting unicorns. No, not the mythical horse-like creatures with one horn, but startups valued at $1 billion or more.
The unicorn craze started in 2013, when Google bought Israeli GPS-based geographical navigation app Waze for just over $1 billon. Other Israeli startup unicorns include marketing platforms Taboola and Outbrain, software delivery system IronSource, and app developers Como. Public tech companies worth $1 billion or more (which aren't technically called unicorns, as they aren't privately held) include collision-avoidance tech provider Mobileye, enterprise security firm CyberArk, and web development platform Wix, to name a few.
So, as we get used to 2017, we looked at which Israeli startups might become the next unicorns. NoCamels profiles some of the top contenders:
Zebra Medical Vision: Using algorithms to fight diseases
Zebra Medical Vision, is an Israeli deep learning imaging analytics company which battles cancer and other life-threatening diseases. The company recently announced the development of a new software algorithm using machine and deep learning for detecting breast cancer. According to the company, the algorithm provides superior results compared to current tools, reducing misdiagnosis and false alarms.
SEE ALSO: This Company Invented A Machine Algorithm That Diagnoses Breast Cancer Earlier
Headquartered in Kibbutz Shefayim, Zebra was founded in 2014 by Co-Founders Eyal Toledano, Eyal Gura, and Elad Benjamin and is funded by Khosla Ventures, Marc Benioff, Intermountain Investment Fund, OurCrowd and Dolby Ventures. To date the company has raised $20 million. According to the company evaluation website Zirra, Zebra Medical Vision is valued at $194 million.
Sisense: Making sense out of data
Sisence sells business intelligence and analytics software that helps companies make sense out of huge amounts of data, ranging from manufacturing efficiency to inventory and sales numbers to warranty use and return levels. Their clients include Motorola, General Electric, Target, Lockheed Martin and a range of small and medium-sized businesses.
The company, which was started in 2004 in Tel Aviv by Eldad Farkash, Aviad Harell, Guy Boyangu, and Adi Azaria, now has offices in both Israel and New York. The company has raised a sum total of $94 million thanks to key investors Bessemer Venture Partners, DFJ Growth, Battery Ventures, and Opus Capital. Their estimated 2016 revenue is $50 million. According to media reports,  Sisense was valued at about $650 million before the latest round of funding.
"It was five guys and a dog in a garage, dreaming about impossible technology," CEO Amir Orad recently said in an interview with Forbes. In 2010 they launched their software and have experienced amazing growth ever since. "This was a rocket ship," Orad told Forbes.
Kaltura: Setting out to 'videofy' the world
Israeli open-source video platform Kaltura is well on its way to becoming a unicorn after it raised a whopping $50 million from American investment bank Goldman Sachs this summer. The investment brought the company's total capital to $165 million, and its valuation to $500 million.
Founded in 2006 by Shay David, Ron Yekutiel, Eran Etam, and Michal Tsur, Kaltura's open-source video platform enhances websites with customized video, and additional functionalities. Considered a mature startup, it has 1,000 paying corporate and educational customers – including Viacom, Vodafone, HBO, ABC, Turner, Warner Brothers and Paramount – whose Kaltura-powered video content is seen by 700 million people every month. Kaltura employs roughly 400 people in Israel and in offices around the world.
"Video is booming," Ron Yekutiel, chairman and CEO, said in a statement. "It is the favorite data type for communication, collaboration, teaching and learning, marketing and entertainment." He added that Kaltura "is in a unique position to capitalize on this huge market opportunity since it provides the broadest set of video products and capabilities to customers across all industries."
Similar Web: Web traffic stats at your fingertips
SimilarWeb is another possible near unicorn. Its mission is to overtake Alexa as the most popular service for analyzing web traffic. Founded in Israel in 2007 by Or Offer and Nir Cohen, the company provides websites and mobile app publishers with statistics about their own traffic and that of competitors. SimilarWeb has thousands of customers and works with some of the largest global brands including Google, L'Oreal, AirBnb and eBay. Their team is spread across seven global offices with over 350 employees.
SEE ALSO: SimilarWeb, Out To Beat Website Ranking Giant Alexa, Raises $2.5M
Sign up for our free weekly newsletter
Subscribe
The company makes money by charging for its Pro tier, which starts at $200 per month for its most basic package and is based around modular pricing where you pay just for the data you need. It's been reported that Similar Web has had deals that scale up as high as half a million dollars per month (other customers include large companies in the financial industry).
A year ago, the company announced its most recent funding round, a $25 million investment by Naspers, a South African media conglomerate. In total, Similar Web has raised $65.2 million. Although the company is not publicly disclosing its valuation, last year TechCrunch reported that a source close to the company said that it is $400 million.
Moovit: Know when the next bus is coming
Hate missing the bus and standing around wondering when the next one will come? Israeli app Moovit provides real-time information on the fastest public transportation routes (buses, trains and subways).
Since its founding in 2011 by Roy Bick, Nir Erez, and Yaron Evron, the company has raised over $81 million from investors including BRM Capital, Sequoia Capital, Nokia Growth Partners and Gemini Israel Ventures. According to the latest valuation, Moovit is valued at $450 million.
"We release a service in a new city every 18 hours," Erez, Moovit's CEO, told NoCamels. Through Moovit, he hopes to remodel the dismal patterns of transportation we are so used to and "drive drivers to use public transport and change the world." In other words, Moovit has the potential to make our world much "greener" by making taking public transportation much more manageable.
StoreDot: Charging your electric car in five minutes
StoreDot, an Israeli startup that can charge a smartphone in 30 seconds, is also developing a battery that can charge your electric vehicle in five minutes. StoreDot's new type of electric-car battery consists of proprietary organic compounds – based on the innovative materials used in its FlashBattery for mobile devices. This new battery will enable a charging experience which is similar to fueling a gasoline-run car.
SEE ALSO: StoreDot, Which Charges Smartphone Battery In 30 Seconds, Will Soon Charge Cars In 5 Minutes!
According to the company, the EV FlashBattery enables full charge in five minutes, providing 300 miles (480 km) of driving distance. The electric vehicle will have a pack comprising of hundreds of EV FlashBattery cells that can store enough energy for a 300 mile (480 km) range on a five-minute charge. This translates into 60 miles of travel on a 1-minute charge.
Founded in 2012 by Simon Litsyn, Gil Rosenman, Doron Myersdorf, the company has raised a total of $66 million from backers like Russian billionaire Roman Abramovich, Samsung Ventures, and Singulariteam. When asked, StoreDot declined to disclose their valuation, but according to the Zirra website, StoreDot's valuation stands at $483 million.
CheckMarx: Finding bugs, blocking security attacks
A major problem for all app developers is making sure their code isn't loaded with security bugs. CheckMarx, another Israeli company approaching unicorn status, provides solutions for application security testing and application layer attack prevention. Their technology can also block attacks in real time and fix the code.
Founded in 2006 by Israeli cybersecurity expert Maty Siman, the company has raised $92 million in total, mostly thanks to a huge $82 million investment from NY-based Insight Venture Partners last year. With offices in both Israel and the US, Checkmarx has grown to over 150 employees. Although Checkmarx has not disclosed the valuation of their company, media outlets previously reported on negotiations for the sale of Checkmarx to Insight at an anticipated valuation of about $100 million.
Only time will tell if these companies, and perhaps a few others, will eventually reach the elusive $1 billion milestone. But one thing's for sure – Israeli startups will continue to dream about becoming the next unicorn.
Photos and video: Courtesy
Related posts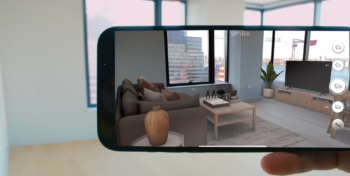 Augmented Reality App Makes Empty House Into Potential Home
October 02, 2023