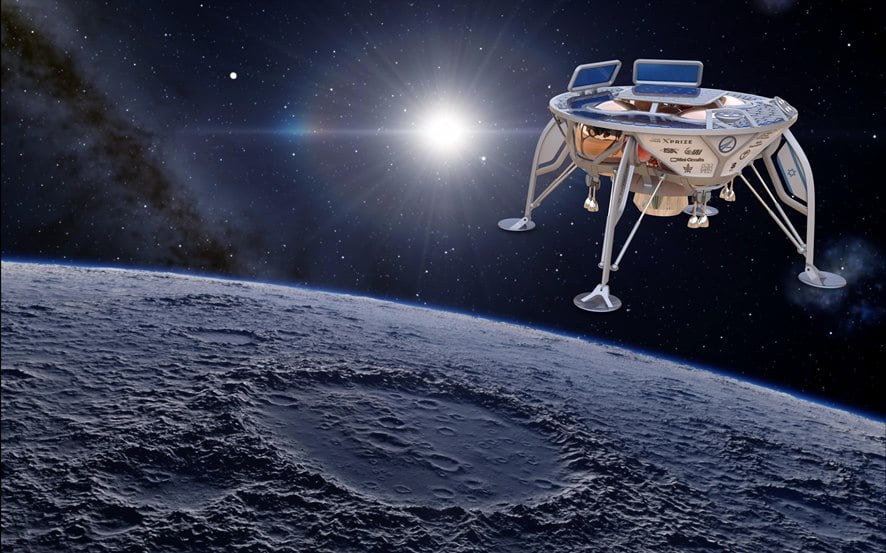 Israeli startup SpaceIL is now one step closer to the Moon. Its "Sparrow" spacecraft is one of the five finalists in the prestigious Google Lunar XPRIZE competition, reaching the final stage of this modern Moon race.
SEE ALSO: Israeli Study Solves Mystery Of The Moon
This achievement positions tiny Israel as a leading candidate to join the small circle of superpowers that have reached the Moon, including the US, the former Soviet Union and China.
The Google Lunar XPRIZE competition started back in 2007 with 33 contenders; the final stage – the launch of the spacecraft to Moon – is slated for December 2017. If SpaceIL successfully launches its spacecraft – Israel's first on the Moon – it will win the competition's grand prize, $20 million.
"Israel is going to be the next nation to reach the Moon," SpaceIL's co-founder Yariv Bash – who sounds confident, yet far from cocky – tells NoCamels.
The first to sign a launch contract
SpaceIL is competing against four other teams: Moon Express (USA), Synergy Moon (International), TeamIndus (India) and HAKUTO (Japan). "Each of these teams has pushed the boundaries to demonstrate that you don't have to be a government superpower to send a mission to the moon, while inspiring audiences to pursue the fields of science, technology, engineering, and mathematics," Google said in a statement.
These are the only five teams that currently have verified launch contracts – with Israel's SpaceIL the first to have reached that milestone. In October 2015, the Israeli startup became the first to announce a signed launch contract. The launch will take place on an American SpaceX rocket.
Yes, one of SpaceX's rockets recently exploded, Bash acknowledges, but says: "This IS rocket science. Accidents happen. Everyone in this industry has had accidents. It's a risky business."
Shooting for the Moon 
Sign up for our free weekly newsletter
Subscribe
Founded in 2011 by Bash, Yonatan Winetraub, and Kfir Damari, and backed by donations from businessmen Sheldon Adelson, Morris Kahn and Sami Sagol, nonprofit organization SpaceIL strives to land its spacecraft on the Moon, despite its being a lean operation, with only 40 full-time employees.
SEE ALSO: SpaceIL's Mission To The Moon Says Its Chances Of Winning Google Lunar XPRIZE Are High
According to Bash, there are several reasons to reach the Moon: "First of all, it's there. But also, as a curious human being, I'd like to study our universe." He adds that the hype around going to the moon helped the US breed a generation of enthusiastic young scientists – a process dubbed "the Apollo Effect" – and SpaceIL hopes to achieve similar results in Israel.
"Israel is at the forefront of global technology," Dr. Eran Privman, CEO of SpaceIL, said in a statement. "Emerging as a competition finalist enhances our team's ability to shoot for the Moon."
According to Kahn, founder of Israeli giant Amdocs and chairman of SpaceIL, this innovative, "history-making project… showcases what Israel can do, and how Israeli ingenuity is changing the world for the better."
Human colonies on the Moon? 
Once launched, it will take Sparrow (this is a temporary name; "Golda," after Israel's former Prime Minister Golda Meir, is also being mulled) a few weeks to reach the moon. The spacecraft will then take photos and videos of its own landing, and study the moon's history and its relation to earth.
But nowadays, the question on many people's minds is whether humanity should have colonies on the Moon in the next few decades. Says Bash: "It makes more sense to live in large skyscrapers or on the ocean. It will still be easier to live on Earth, despite global warming."
Photos and video: SpaceIL, Google Lunar XPRIZE, NASA
Related posts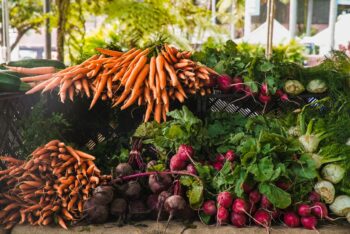 A Cybersecurity Approach To Cutting Food Waste
September 28, 2023