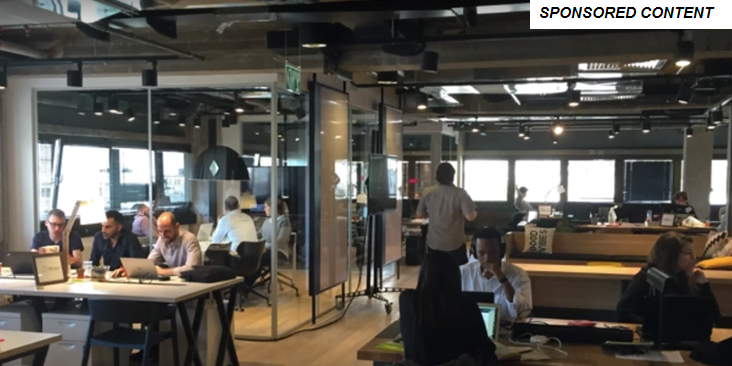 Israel's nickname may be "the startup nation", but following the wave of startup accelerators recently being set up in Israel, perhaps "accelerator nation" would be more fitting.
Following the lead of Samsung, GE, Intel, Yahoo!, and others, one year ago UK bank Barclays opened an accelerator in Tel Aviv, as part of its global network of Rise accelerators. Partnering with Techstars, a prestigious accelerator brand name, the program develops innovative financial technology solutions with Israeli startups.
SEE ALSO: Famed TechStars Accelerator Opens Up Shop In Israel
London, New York, Capetown and Tel Aviv
Barclays Accelerator Powered by Techstars began with a program in London with 10 startups developing technology for payments, security, consumer banking, and more. The program eventually expanded to New York, Capetown and Tel Aviv. The three month Tel Aviv program, now entering its second year, is designed for 10 startups in the fintech and cyber security fields. The selected companies will be given the opportunity to participate in intensive networking, mentoring and development, with the option of spending part of the program at other Barclays Accelerator global sites.
Like all Techstars programs, the startups chosen for the Tel Aviv program can receive up to $120,000 in investment. In return, for each $20,000 investment from Techstars, the accelerator takes 6 percent in common stock from the startups. In addition, they also offer a $100,000 convertable note, which is optional.
Entrepreneurs and startup companies from around the world can apply for the Barclays Accelerator program in Tel Aviv now through November 6th via their website.
SEE ALSO: CEO Of MassChallenge Talks To NoCamels 
On the "Rise" in Tel Aviv
The new accelerator is located at Rise Tel Aviv on Ahad Ha'am Street, (formerly the Tel Aviv Stock Exchange building). Rise offers the participating startups a co-working environment, world class event spaces and meeting rooms.
"At Barclays we are actively embracing the opportunities and expertise of the startup ecosystem," Barclays Chief Design and Digital Officer Derek White said in a statement. "With Rise and our Accelerator program we are able to help translate emerging technologies into what could be the future of financial services. We're excited about the prospect of tapping into Tel Aviv's hot-bed of innovation, connecting some of the world's most active innovators."
"This Tel Aviv program represents a milestone for us," Techstars CEO Greg Rogers said. "Not only does it connect our partnership with Barclays across four continents, it is also the launch of Techstars in Israel.
Sign up for our free weekly newsletter
Subscribe
With registration for the second year of Barclays Techstars Tel Aviv program already underway, NoCamels takes a look at some of the innovative Israeli startups in last year's inaugural Tel Aviv class: Corr.BI, Civilize, and SlidePiper. These early stage startups have all completed the TechStars Tel Aviv program and are now in the process of raising new funding for their ventures.
Corr.BI: Business Intelligence in the palm of your hand
Business people are constantly scouring the web to find pertinent connections and vital information about people and businesses, and investing  lots of valuable time and resources doing so. For a business decision maker, this information assists in making smarter choices. But there is often little support and backup data for such crucial decisions.
 Corr.BI, co-founded by Ron Shafran (CEO) and Nir Benita (CTO),  is a sophisticated Business Intelligence platform, mining data from multiple online and offline sources to create an extensive collection of information. All the user needs to do is insert basic information about a contact or a company. Corr.bi then instantly extracts data such as personal details, related businesses and company updates to create rich intelligence profiles.
Civilize: Dealing with creditors in a civilized manner
Creditors calling you at all hours? Afraid they'll come knocking at your door? Civilize is a platform that provides advocacy and communications support to debtors in the USA, including fighting fraudulent debt. A "civilized" intermediary, it promises to make the process less cumbersome and more transparent for debtors, while ensuring they know their rights and are not unduly harassed by creditors. The startup stops harassment from debt collectors by putting the conversation back into their clients' hands so that they can interact with creditors online, at their convenience, no longer dealing with intrusive calls or threatening behavior that disrupts their lives. Serial Fintech entrepreneur Sarah Nadav is the startup's CEO, and Ari Sprung, an experienced developer with a focus on mobile development is the CTO.
SlidePiper: Making  documents interactive and trackable
Do you really know about what happens after you send your marketing materials to your customers or leads? Most of the time you just send it off and hope for the best.
With SlidePiper, an Israeli startup co-founded by Sivan Bender (CEO) and Yaniv Friedensohn (CTO), you will know in real-time when a presentation was opened, which slides were viewed (and for how long), if the presentation shared with someone and much more. In addition, your customer can chat with you and ask questions in real-time, as they view the presentation.
Photos and videos: TechStars, Rise Tel Aviv, Corr.BI, SlidePiper
Related posts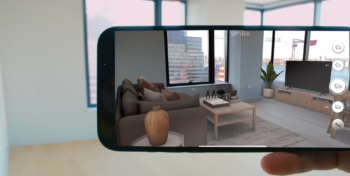 Augmented Reality App Makes Empty House Into Potential Home
October 02, 2023