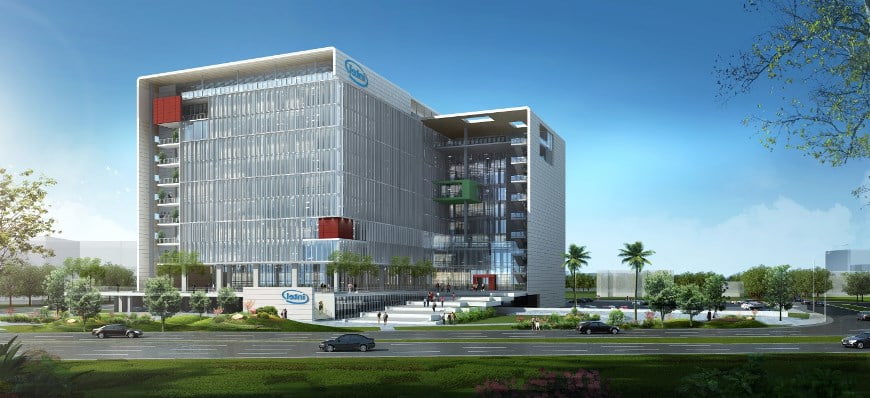 Intel Israel broke ground yesterday on what it claims will be the world's smartest building. Being constructed in Petach Tikva, Israel, this 34,000-square-meter research and development center will join half a dozen Intel locations in Israel, including two manufacturing facilities.
Thousands of smart sensors scattered around the building will use cutting-edge information technologies to gather relevant data and provide what employees need in order to do their work. "The smart building will make the work environment work for you," says Kobi Bor, Intel Israel's smart campus project manager.
According to Intel, this energy-saving building, which will be home to some 2,500 employees, will recognize employees' faces, so they won't need a badge; turn the lights on and off; offer carpools to employees based on estimated arrival times to the office; and even direct employees to vacant parking spots.
SEE ALSO: Report: Apple Israel Could Be Behind Company's Smart Home Breakthrough
If you're having a meeting, the smart building will turn on the lights for you, set the temperature, the computer and the projector, and even upload the relevant files for you. It can help you navigate the campus, and even tell you when you can squeeze a haircut into your schedule!
SEE ALSO: Why The World's Largest Tech Companies All Want A Piece Of The Israeli Pie
Hungry? The smart building will tell you how long the line is at the cafeteria and, if it's packed, will provide more convenient lunch times. It can even tell you the nutritional value of the dishes served and what the most popular dish of the day is.
Sign up for our free weekly newsletter
Subscribe
Intel stresses that its smart building will only learn the habits of employees who choose to share their information, and will adjust its recommendations accordingly. The employees who choose to opt in will enjoy a unique mobile app that will cater to their needs, including ordering the cup of coffee they like in the morning.
The new building, which is expected to be completed in 2019, will be LEED-certified (a green building certification), with emphasis on energy conservation and water recycling. "Building this new campus highlights the importance of our presence in Israel, and reflects our values of innovation, technology and green building," Intel Israel CEO Maxine Fassberg said in a statement.
Her statement comes on the heels of a reorganization that led to the furlough of hundreds of Intel Israel employees, and thousands in other Intel locations around the world.
10,000 employees in the Holy Land 
With roughly 10,000 employees in Israel, Intel is the largest multinational high-tech company in the country. It has four development centers in Haifa, Yakum, Petach Tikva and Jerusalem, as well as manufacturing facilities in Kiryat Gat and Jerusalem. Recent statistics show that Intel exports account for roughly 9 percent of the total goods exported from Israel.
Intel picked Israel for its first R&D center outside the US 40 years ago. Since the chipmaker set up shop in Israel, it has developed a series of breakthrough computer processors and has evolved beyond hardware.
Photos and video: Courtesy
Related posts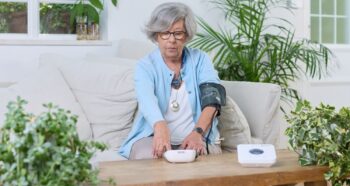 Smart Healthcare System Keeps Elderly At Home, Not In Hospital
November 29, 2023