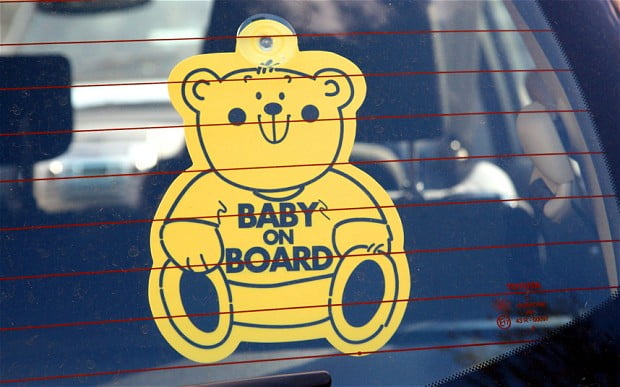 You can hear every parent think it when they read someone else's kid was left in a car: "I'd never forget my kid in the car!" That is, until they do.
The numbers paint a grim picture: Every year, an average of 37 children die in the US alone because they are left behind in burning hot vehicles.
And while cars now have features that remind drivers to buckle up, remember their keys in the ignition or turn their headlights off, no driver reminder chimes in to tell you your baby is snoozing in the back seat.
To fill this gap, the creators of the popular Israeli GPS app Waze decided to add a new feature to remind parents to check everyone has exited the vehicle.
SEE ALSO: GPS App Waze Announces New Alerts On Kidnappings, Hit-And-Runs
The feature, still in beta, provides a customizable notification when users arrive at their intended destination. Users can choose to enable or disable the warning and customize the message.
Numbers of incidents of kids left in cars rises
Without air conditioning, temperatures in cars can rapidly skyrocket. On a hot 32 degrees day (90 °F), the temperature inside a car can soar to a life-threatening 42 degrees (109 °F) degrees in just thirty minutes. Within an hour, a car can reach over 54 degrees (130 °F) and after that will surpass 65 (150 °F). And that doesn't mean it's safe to leave your child in the car on cooler days! Even then, cars can absorb sunlight very rapidly and heat up internally.
According to KidsAndCars.org – the only American nonprofit child safety organization dedicated solely to preventing injuries and deaths of children in and around vehicles – since 1990 more than 775 children have died in these preventable tragedies. This year, four children died over the July 22-24 weekend in the states of Florida, Pennsylvania, Missouri and Texas.
Sign up for our free weekly newsletter
Subscribe
In Israel, where Waze was created, 400 incidents of children left in cars occurred between the years 2008-2016, with an actual total of 449 children involved, according to the Beterem-Safe Kids Israel organization. Of these incidents, 23 resulted in the death of the child. In the past two months alone, five toddlers died in Israel after being left in hot cars.
Could you last 10 minutes in a hot car?
In an experiment conducted this week in Israel, entertainers and politicians were asked to sit inside a locked parked car in 37 degree (98.6 °F) heat for 10 minutes. With paramedics standing by, the celebrities gained real appreciation for what children left unattended in parked cars experience.
Gathering user feedback
Waze, which was founded by Uri Levine, Ehud Shabtai and Amir Shinar in 2007 and was acquired by Google for $1.3 billion three years ago, has not said when they will be rolling out this new feature to non-beta users. However, they are currently asking users to leave feedback that they will gather to become a part of the standard version of the app that everyone has access to. Anyone can sign up to be a part of the Waze beta community, which gets them access to new features, like the child reminder app, while they are being tested.
SEE ALSO: Waze Acquired By Google For Over $1B
While the initiative by Waze is a welcome one, the danger, of course, is that if people are forgetting their kids in cars, nothing can fully ensure that they will be paying attention to their notifications. So the safest route is still the oldest: Keep your heads firmly strapped on!
Photos: Courtesy
Related posts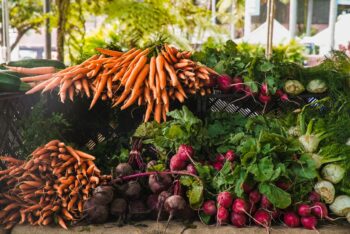 A Cybersecurity Approach To Cutting Food Waste
September 28, 2023