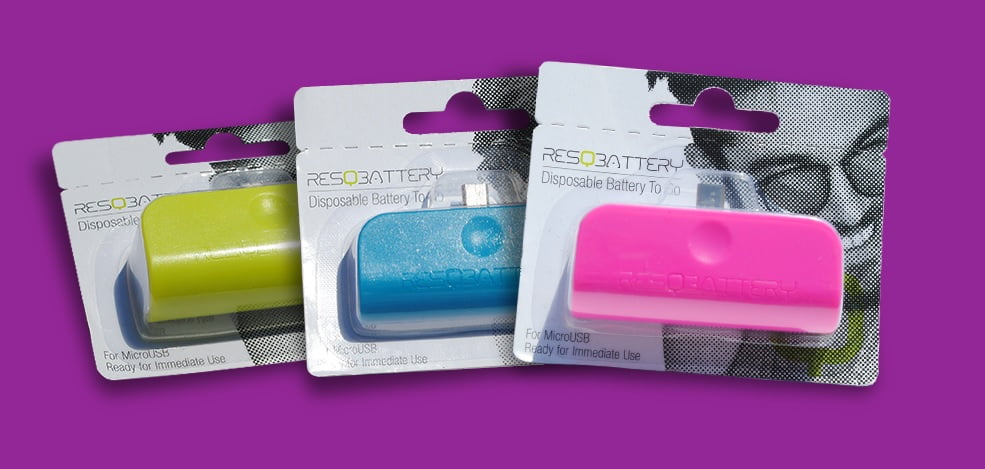 Our grandparents would scoff at our modern-day problems, but for many smartphone users, low battery life is a distressing predicament! Indeed, smartphone users consistently say poor battery life is their main grievance.
While phone companies have yet to find the solution to battery drainage, a flurry of products are offering emergency solutions. ResQBattery invented a one-time, pocket-sized battery that plugs directly into mobile phones, instantly extending battery life for up to five hours.
SEE ALSO: StoreDot's Technology Charges A Smartphone In 30 Seconds!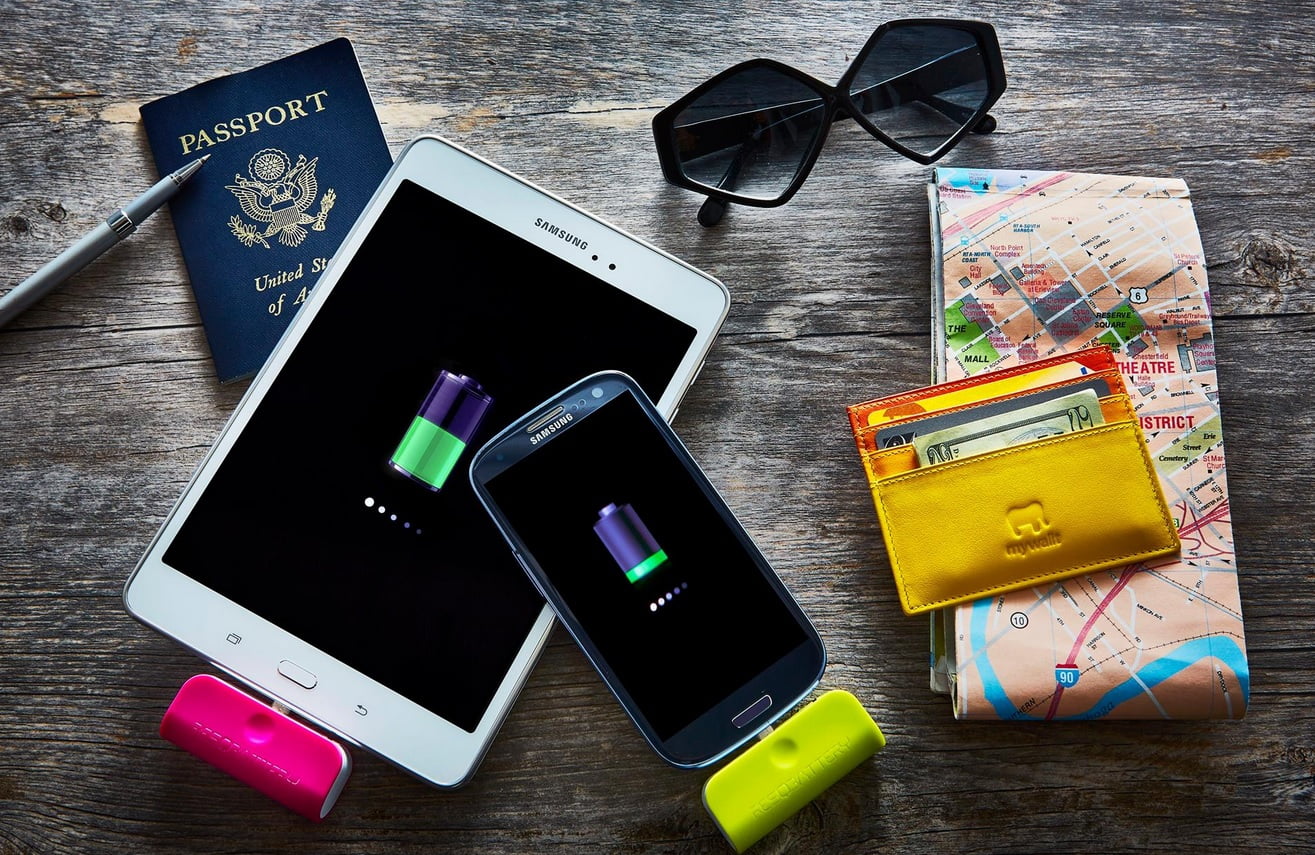 ResQBattery, which can be used once, costs $10, and has a five-year shelf life. It comes in five bright colors: blue, pink, orange, purple, and green. Available on leading online retailers such as Amazon, this innovative lithium battery was developed by Israeli company Nofet, and designed by Igloo Design Strategy, one of Israel's award-winning industrial design firms.
The battery, said to be created from eco-friendly materials, is manufactured in China and is currently patent-pending. It has received the US Federal Communications Commission (FCC) approval, according to the company, which also says the battery will be recyclable in the future.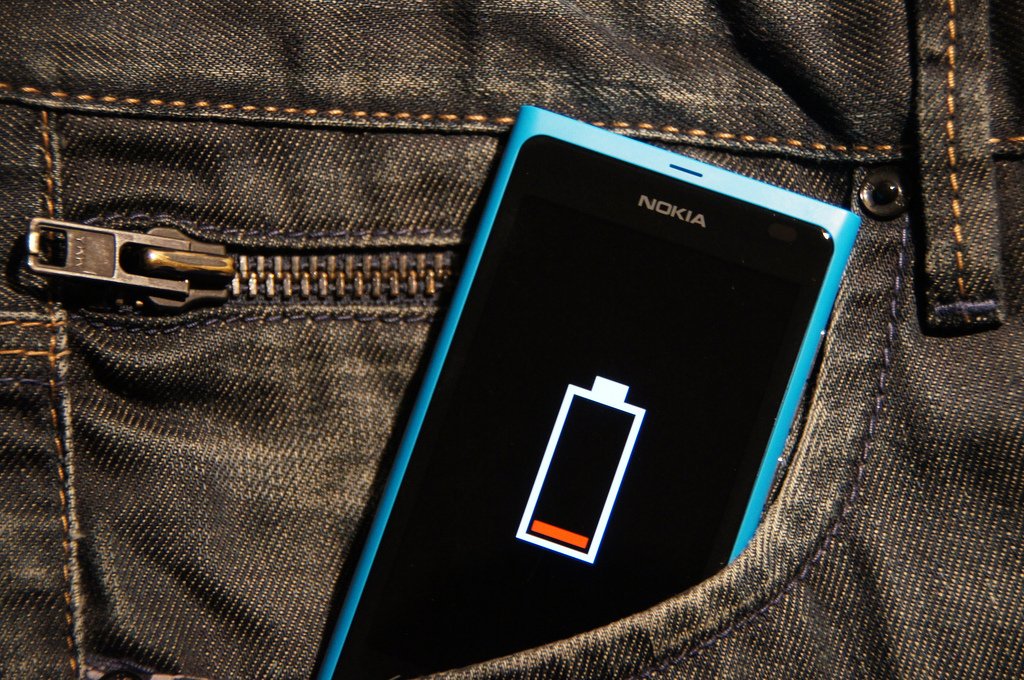 This on-the-go charger suits any device with a micro USB connector running on Android, Windows, and Blackberry smartphone and doesn't require any additional cables. The company is currently working on a battery for iPhones.
SEE ALSO: Israeli Startup Develops Wireless Mobile Chargers Using Infrared Light
Although the battery is disposable, it comes with a switch that allows you to turn it off when you're not using it. Therefore, ResQBattery can rescue you multiple times from emergency situations – until you've used up all five hours of its battery life. But beware, once you've hit the battery life's limit, don't expect to be able to recharge it.
Sign up for our free weekly newsletter
Subscribe
"Magic battery"
Founded and self-funded in 2013 by Israeli CEO Idit Hoter-Ishay, Nofet started marketing ResQBattery about six months ago, and sales are growing quickly, she says.
Hoter-Ishay came up with the idea for ResQBattery after her own modern-day personal emergency. Upon landing in Beijing, she found that both of her phones were dead, with no extra batteries or chargers, leaving her stranded and with no way to reach people.
That's when she envisioned ResQBattery. "I felt really helpless, uncomfortable, and insecure," she tells NoCamels. "At that moment, I longed for a 'magic' battery that would give me enough battery to contact my friends."
According to Hoter-Ishay, "most smartphone users are busy, and have little time to recharge portable chargers over and over. Many are price-sensitive and looking to spend just a few dollars on a cable-free pocket charger to help get them out of a fix. ResQBattery does just that, all wrapped up in a chic yet simple design."
Multi-use portable chargers, which cost $10-$100, are tough competition for ResQBattery. But Hoter-Ishay believes customers will want an emergency charger that is ready for immediate use, without the constant need to recharge.
Hoter-Ishay compares the ResQBattery to a safety pin, as opposed to a sewing kit. The pin is there the moment you need it but won't provide a lasting fix. That pin should be sold on every corner, she says: "Think about all of these people who find themselves without battery, they could go to the corner deli and buy it just like buying ChapStick at the checkout."
Photos and video: Courtesy
Related posts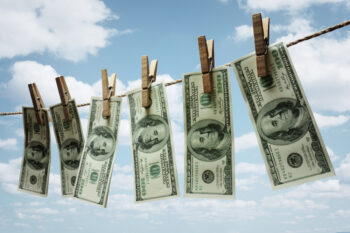 AI Money Laundering Watchdog That 'Senses' A Financial Crime 
September 24, 2023